Valentines Day Brownies
It's a week exactly until Valentines Day! In case you want to bake something scrummy and chocolatey for your loved ones, here is a recipe for delicious chocolate brownies. These are really simple to make and can be left plain or decorated with any decorations to suit any occasion. I usually bake these when I need a cakey chocolate fix and you can leave as plain chocolate brownies or if you have some chocolate chips, cherries or walnuts/pecan nuts floating about in your kitchen you can add these to give your brownies a bit of extra flavour or crunch.
The ingredients are:
250g/9oz unsalted butter
200g/7oz best quality dark or plain chocolate-broken up
80g/2 3/4oz cocoa powder, sifted
65g/2 1/4oz plain flour, sifted
1 teaspoon baking powder
350g/12 1/2 oz caster sugar
4 free-range eggs
Wilton candy melts to decorate
heart sprinkles and heart shaped decorations
You will also need a baking tin and a heart cookie cutter.
If you want to add any of the optional ingredients as mentioned above, here are the weights you will need:
200g chocolate chips/chunks (you can add white, milk or dark or a mixture of all three if you like)
150g chopped nuts (brazils, pecans and walnuts are all lovely additions)
150g dried cherries
First off, preheat your oven to 180°C/350°F/Gas mark 4. Line a rectangular baking tin with greaseproof paper (the tin I use is approximately 30cm x 25cm)
In a large bowl over some simmering water, melt the butter and chocolate together and mix until smooth, remove from the heat and set aside. In a separate bowl or mixer, sift the cocoa powder, plain flour and baking powder then add the caster sugar and mix well. Pour in the melted butter and chocolate mixture and mixed until combined. Break the eggs in another bowl and whisk then pour the eggs into the mixture and combine until you have a silky consistency.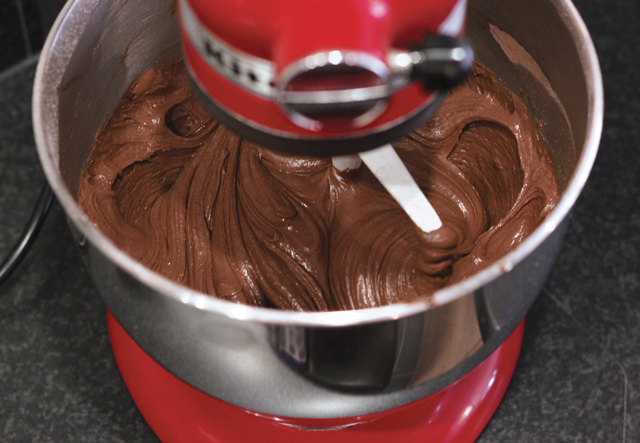 yummy!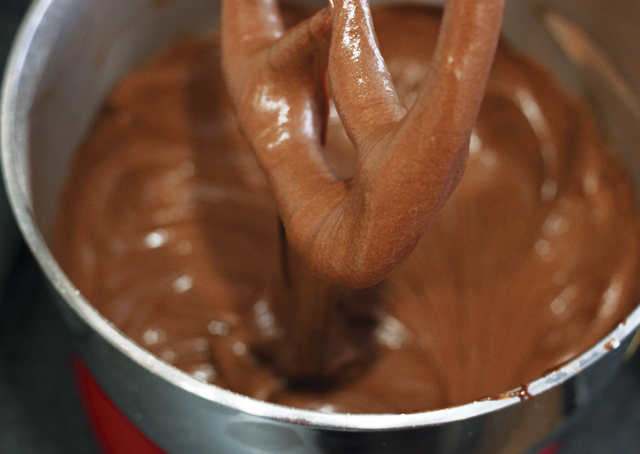 I find it hard not to eat the entire contents of the mixing bowl at this stage but baking must commence so pour and spread the mixture in to the prepared baking tin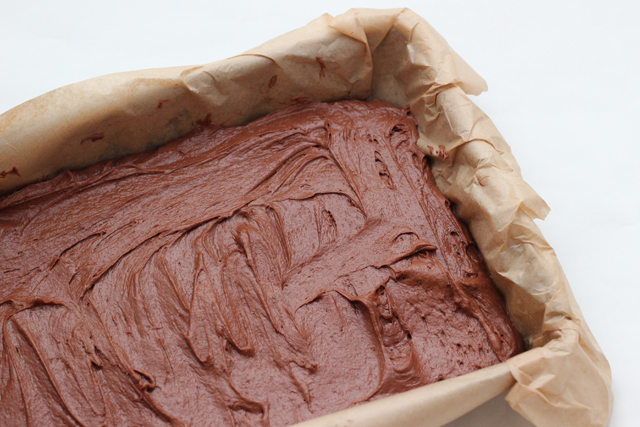 Pop in the oven for around 25 minutes, you want the brownies to be ever so slightly gooey so if you insert a skewer when 25 minutes is up it won't come out completely clean. Leave to cool completely in the tin, If you refrigerate in the tin to firm up after its cooled this often makes slicing them into squares easier. To make these for Valentines I grabbed one of my larger heart shaped cookie cutters.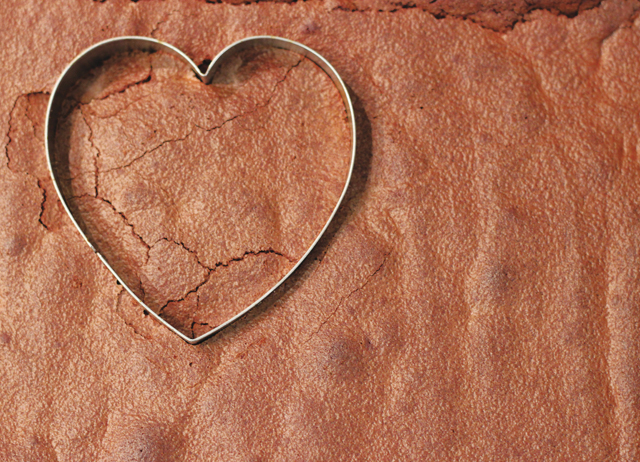 When I lifted the cookie cutter up the brownie heart stays within the cutter and I simply pushed the heart brownie out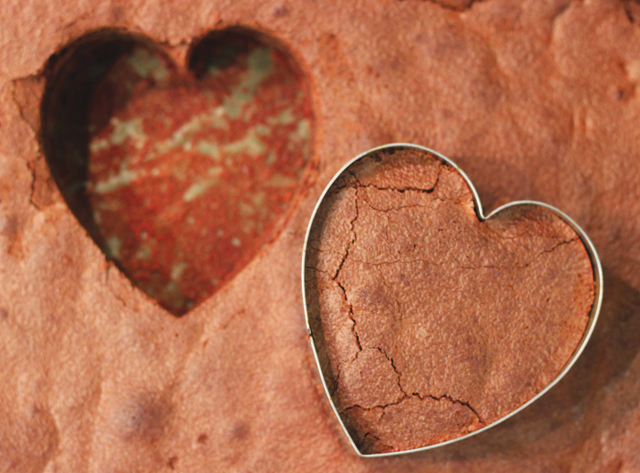 Next, grab some bags of Wilton candy melts, these are available in a whole range of colours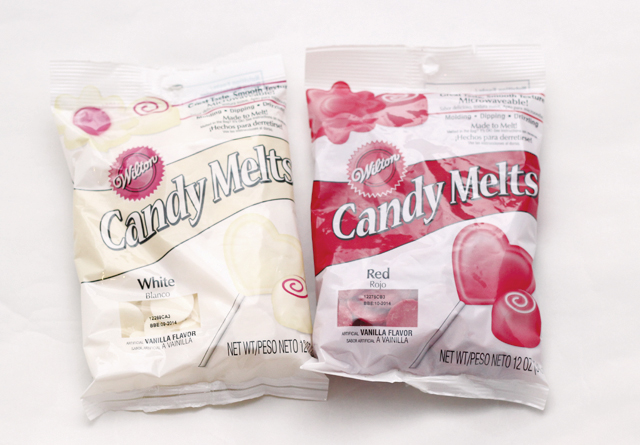 I opted for the white ones, you can melt these in the microwave in 30 second intervals until melted to a smooth consistency or melt in a heatproof bowl over a pan of simmering water. I opted for white candy melts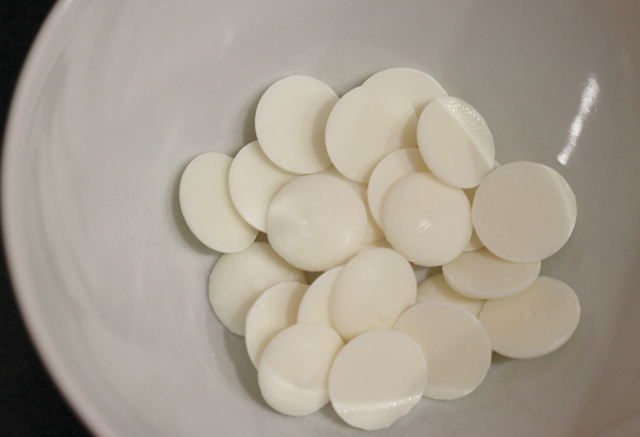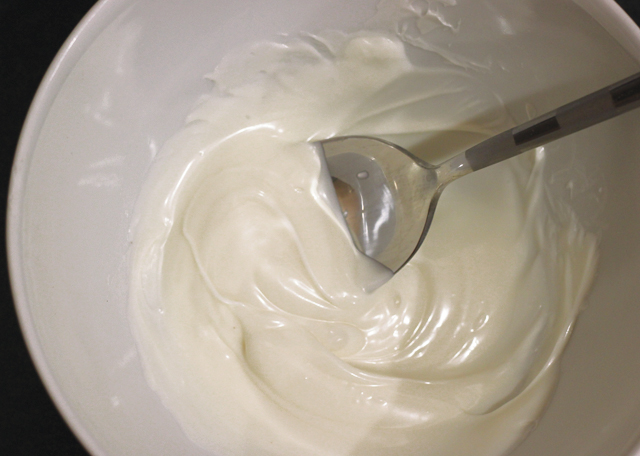 Pour a dessert spoon full onto the brownie heart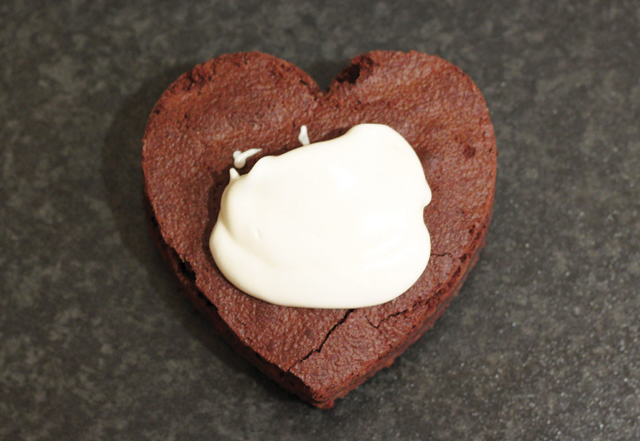 Then spread this out over the top of the brownie.
I decorated my brownies with these cute cupcake decorations from Just Bake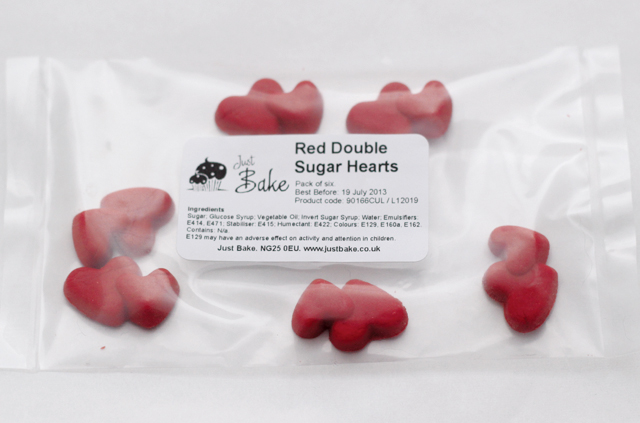 Just Bake are giving all customers one complimentary pack of these with every order over £10 until 14th February 2013….While stocks last so get in quick!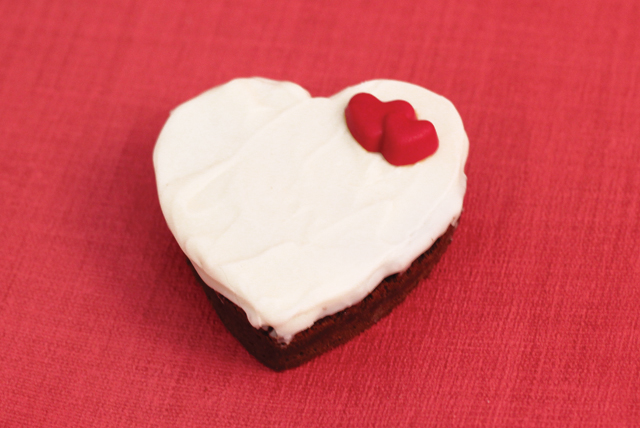 You need to add them before the candy melts set.
I also had some smaller pieces of brownie left over after cutting out the hearts so I cut these into smaller squares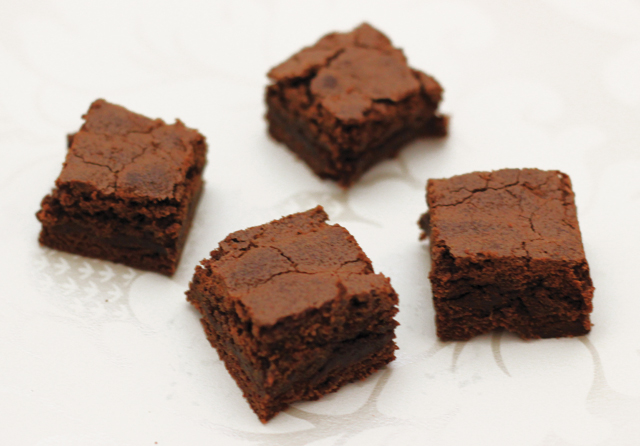 Dip lollipop sticks into the melted candy melts and insert into the bottom of each brownie square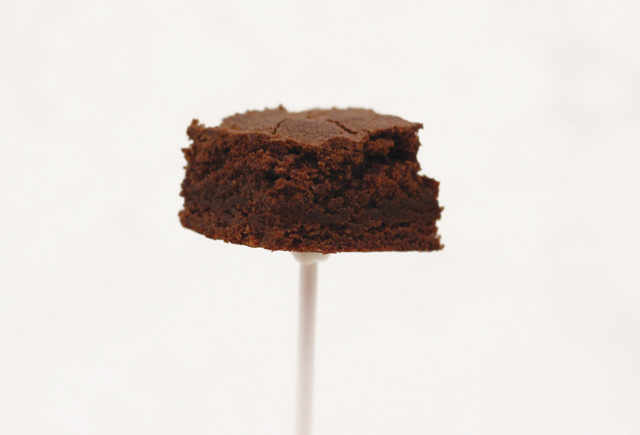 Dip the top half into a bowl of white candy melts until it is thickly coated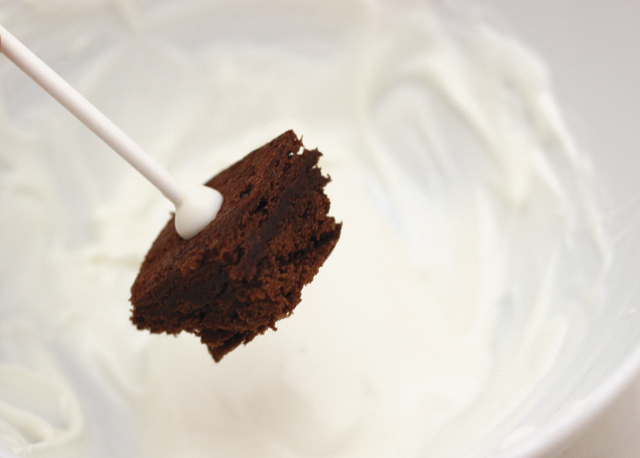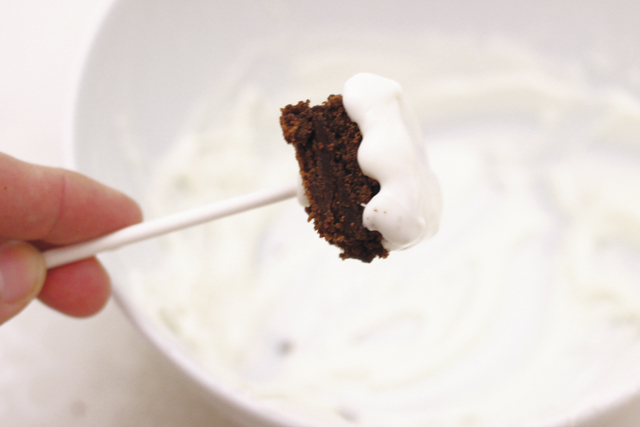 Sprinkle over some heart shaped sprinkles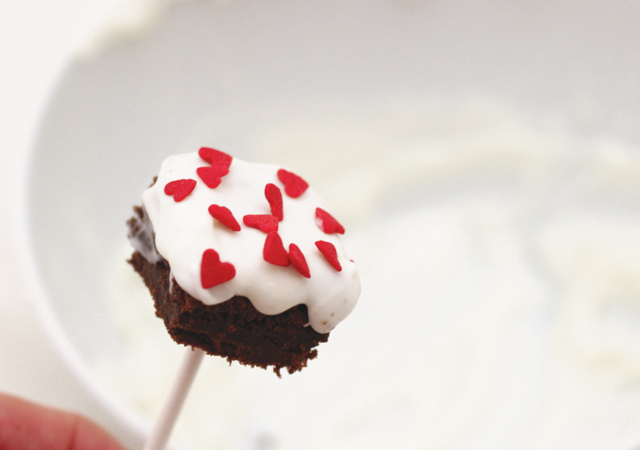 and voila! Cute little chocolate brownie pops!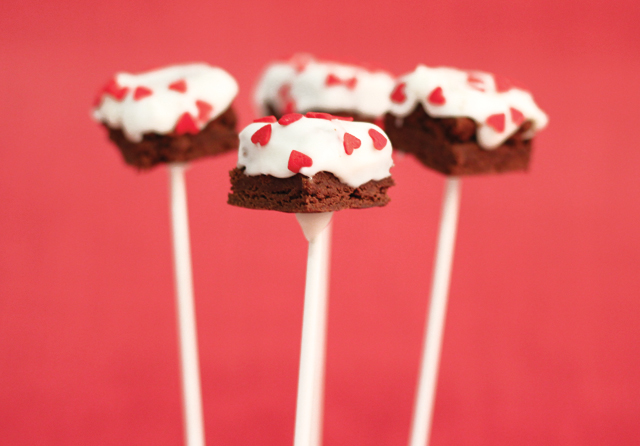 Happy Valentines baking! xoxox