Mini Mince Pies
Happy Christmas Eve everyone!
I'm getting rather excited now that I have a few days off work to spend Christmas with my family over the next few days. I am especially looking forward to enjoying Christmas dinner cooked by my sister tomorrow and round my future in laws on Boxing day, my tummy is rumbling just thinking about all the food! Though I'll probably feel like I'm going to roll everywhere by the weekend after consuming far too much!
Tonight I am making mince pies using the mincemeat I made on stir up Sunday a few weeks ago.
These are tiny little mince pies that I make using my mini cupcake pan, you can make larger ones in a regular sized cupcake pan if you don't have one though.
If you still want to have a go at making your own mincemeat, check out the recipe here http://www.cakeygoodness.co.uk/2013/11/24/stir-up-sunday/
You may want to halve the quantities of ingredients though as I make my Christmas pudding with some of the mincemeat and it does make a very large quantity!
In this post I share the pastry recipe with you so you'll need the following:
ingredients:
for the pastry:
240 grams plain flour
60 grams vegetable shortening, I use TREX
60 grams cold butter
juice of 1 orange
1 pinch of salt
approximately 350 grams mincemeat, homemade if you wish :o)
icing sugar (for dusting)
Edible glitter to decorate
Method:
1. Measure the flour into a shallow bowl, dish or plate and, with a teaspoon, dollop little spoonfuls of vegetable shortening onto the flour, add the butter, diced small, shake to cover it, then put in the freezer for 20 minutes. This is what will make the pastry so tender and flaky later. Mix together the orange juice and salt in a separate,
small bowl, cover and leave in the fridge to chill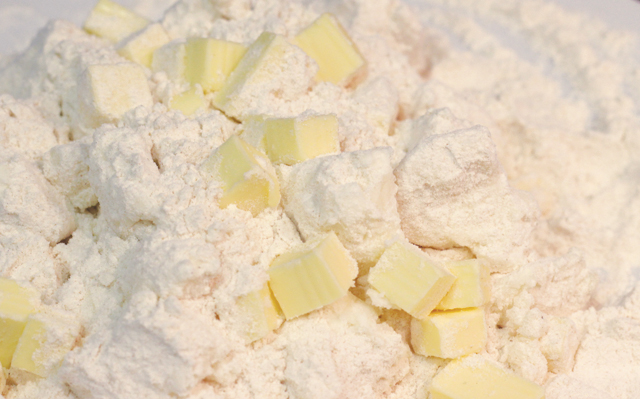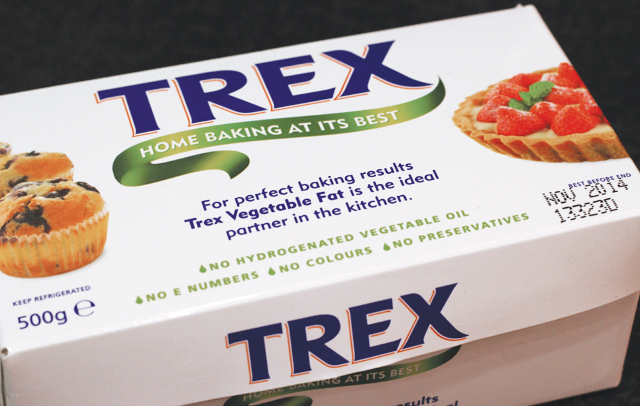 2. After 20 minutes, empty the flour and fat into the bowl of your food processor or mixer and blitz until you've got a pale pile of porridge-like crumbs.  Pour in the orange juice, pulsing until it looks as if the dough is about to cohere; you want to stop just before it does.
3. Turn the mixture out of the processor or mixing bowl onto a work surface and, using your hands, combine to a dough. Wrap in clingfilm and store in the fridge to rest for 20 minutes or overnight if you wish.
4. Preheat the oven to 220°C/gas mark 7/425ºF. Grease the tin "moulds" with a little non-stick spray or cake release, I use the one made by Wilton.
5. Roll out the dough, as thinly as you can on a floured work surface and cut out circles that are a little wider than the indentations in you cupcake tin. I use a fluted cookie cutter so I get frilly looking edges on my pie cases.
Press these circles gently into the "moulds" of the cake tin and dollop in a little teaspoon of mincemeat in each pastry case.
6. Cut out your tops using star, snowflake or reindeer cookie cutters or you can make a crumble topping by mixing 150g cubed chilled butter into 150g self-raising flour with your finger tips, rub them together until they look crumb like then stir in 75g caster sugar.  Place the tops or crumble lightly on the mincemeat.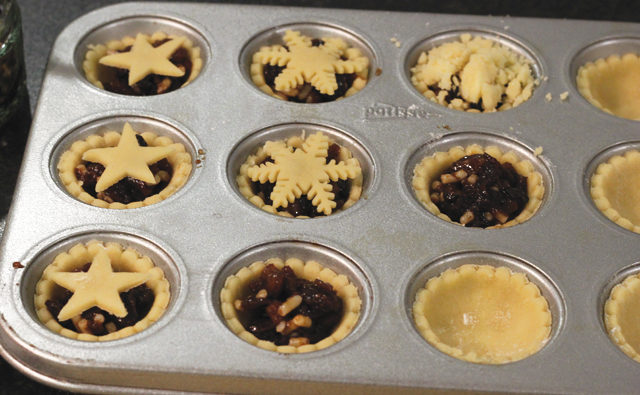 7. Put in the oven and bake for around 10–15 minutes: keep an eye on them as they really don't take long and ovens do vary.
8. Remove from the oven,  allow to cool in the tin a little before prising out the little pies with a spoon and let the empty tin cool down before you start putting in the pastry for the next batch.
Dust the cooled pies with icing sugar and a sprinkling of edible glitter to make them look extra Christmassy and serve with a little whipped double cream….yum!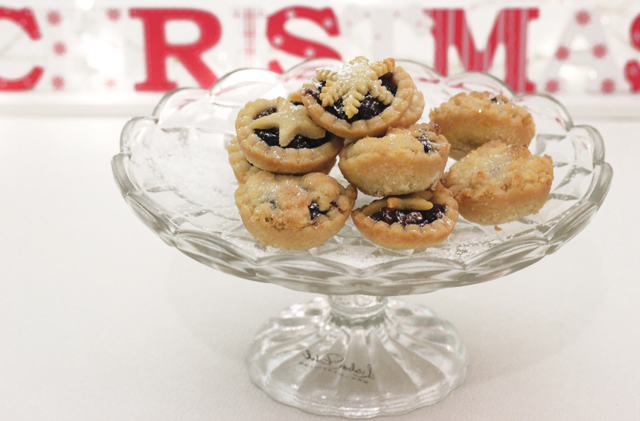 Now I've just got to make some savoury nibbles and chocolate puddings for the people who don' t like Christmas pudding!
Hope you all have a magical Christmas! x x x