My Wedding Cake
It's been absolutely ages since my last blog post, because I've been planning my Wedding Day and pretty much put cake making and blogging on hold until I was married! Planning for our Wedding seemed to have taken up all my time, not only did I make my own Wedding cake but I was also busy making table centrepieces, guest books and shopping around sourcing materials for all the craftiness that took over my life and dining table!
Well it's been just over 2 weeks since the big day and I thought I'd share the Wedding cake I made for the big day!
Here it is in all it's glory: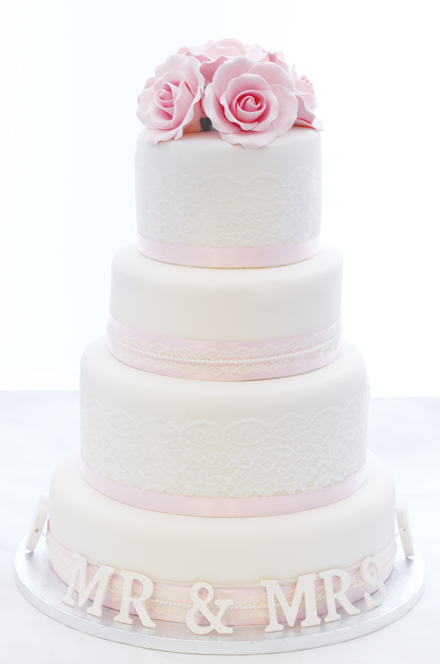 4 tiers of deliciousness! The cake was made up of 3 flavours, 1 fruit cake for the bottom tier, chocolate cake for the next tier up and the top 2 tiers were vanilla sponge cake. Topped with an arrangement of pink sugar roses and ribbon and lace to decorate each tier.
I was so pleased with how it turned out; simple yet effective and very big!! :o)
Here are some more pics: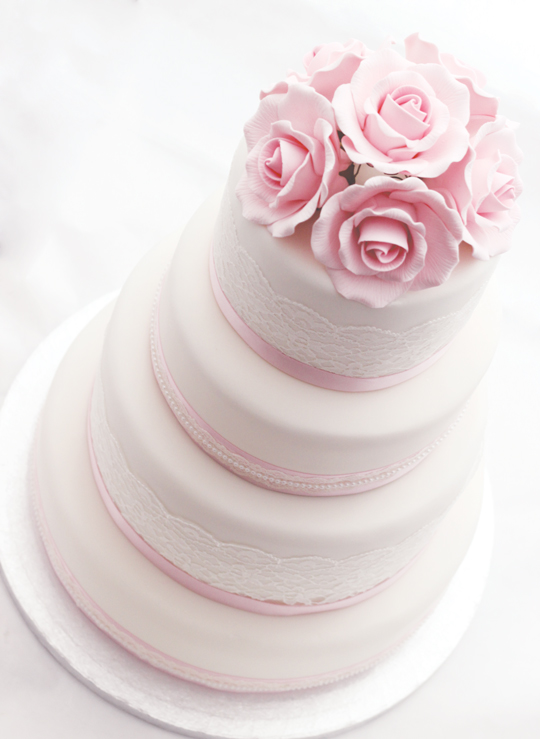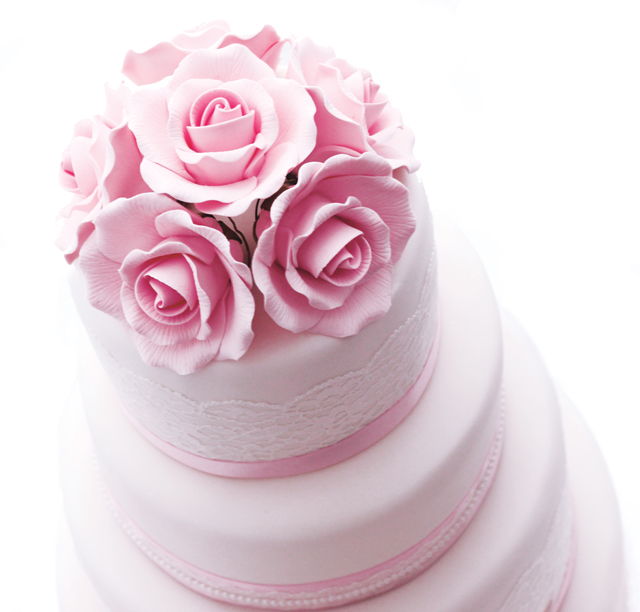 Some detail showing the lace and ribbon.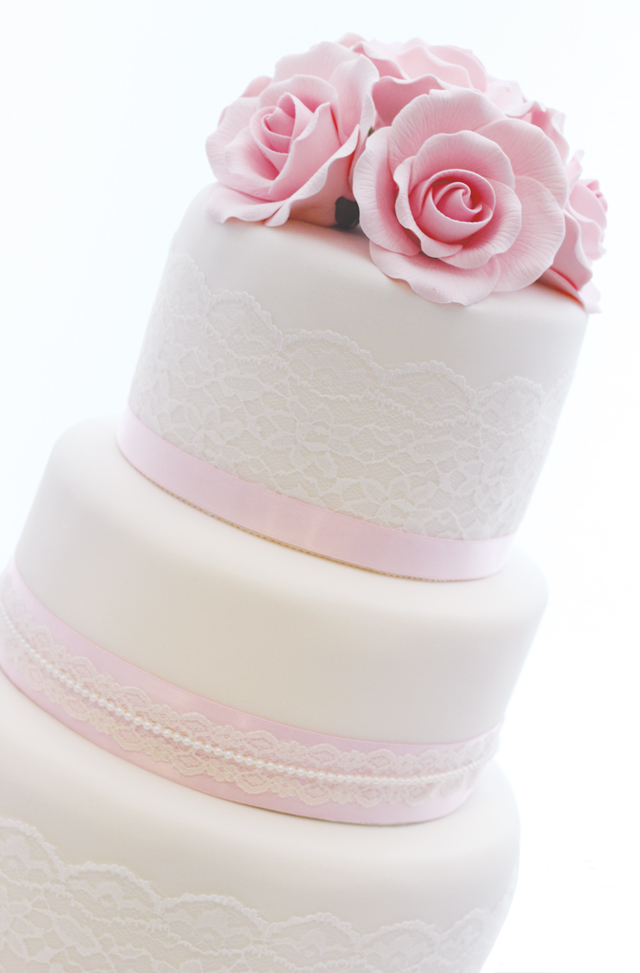 Not only did I make my Wedding cake…oh no..I also made 120 vanilla cake pops as Wedding favours for our guests!!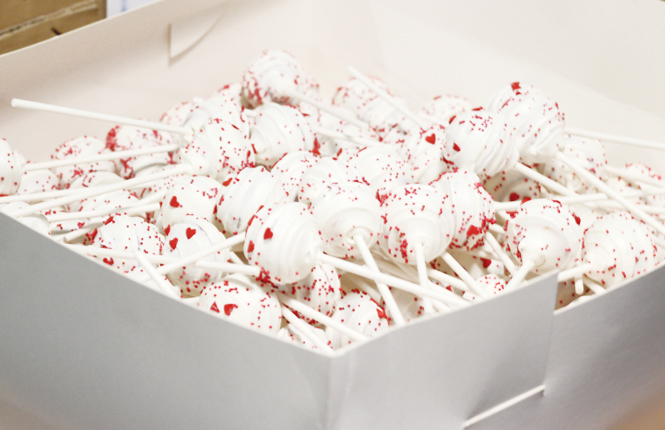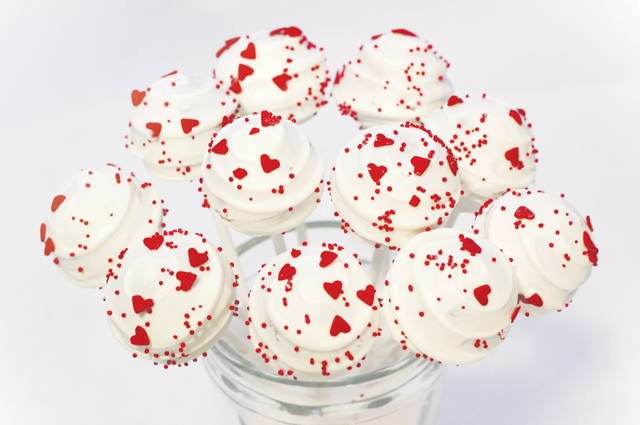 Call me crazy, but it was a welcome distraction on Wedding week when I was becoming anxious about the big day! It kept my mind focused rather than worrying and everyone enjoyed them which I was very pleased about!
And so back to baking I go! My first cake order, since the big day, is in progress along with some cake pops which was ordered by one of my wedding guests :o) and hopefully I can get back to blogging aswell! stay tuned….x x