Tea addict
Anyone who knows me well knows that I love a nice cup of tea, be it a regular cup of PG tips with 1 sugar and quite a lot of milk or some kind of herbal tea when I fancy something a bit more refreshing.
I've tried quite a lot of different tea's over the years, but Twinings ever growing range is by far my favourite. My top 3 teas are these: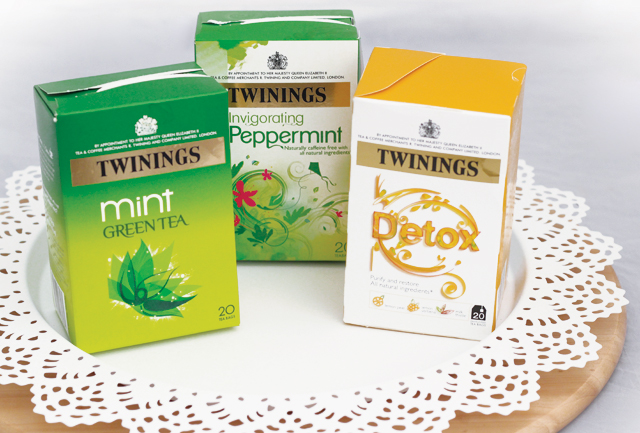 I love a cup of green tea, but can find the flavour to be somewhat bitter on it's own. I'm also a lover of peppermint tea as it's very refreshing and aids digestion, so is great after a meal. So having the benefits of green tea with the added flavour of peppermint in one tea is by far my favourite and I drink this one by Twinings everyday.
But….after enjoying a spot of retail therapy at Westfield-Stratford yesterday, I popped into their branch of Waitrose, to grab some lunch and have a little browse and saw these 2 beauties in the tea aisle!! Green tea with cake inspired flavours!!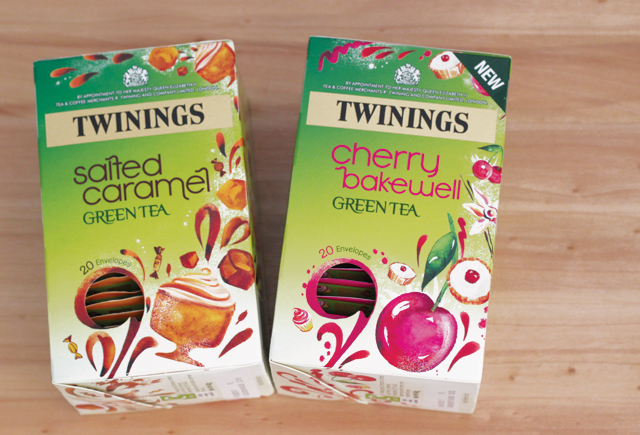 I just had to try them, so they swiftly made it into my shopping basket.
They are both as delicious as they sound! I'm usually a bit skeptical about fruity teas as I've tried them in the past and find them far too overpowering and I've tried jasmine green tea and find it far to floral in flavour. These, on the other hand, have definitely made it into my daily tea drinking schedule (no, I don't have a set time for tea drinking..haha).
I tried the salted caramel one first, the aroma is very caramel-ly and the flavour is refreshing with a hint of smooth caramel, I can't say that I can taste any saltiness, but then, who wants salty tea?! It goes nice with a bar of chocolate and I would definitely enjoy this with a slice of chocolate cake or a chocolate brownie, as I found it enhanced the flavour of the chocolate.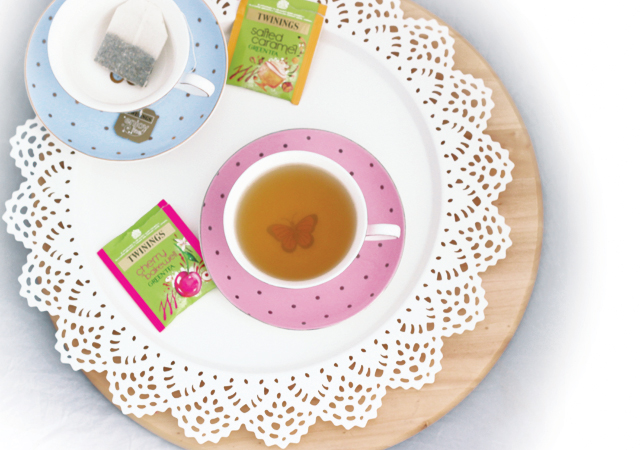 I tried the cherry bakewell green tea today. The aroma is very almondy with that marzipan like scent, with a hint of fruity cherry on top, just like how you would imagine a cherry bakewell to smell. it's delightfully sweet yet still refreshing with the green tea. I would recommend it as an afternoon pick me up when you fancy something sweet.
Overall, I will definitely be enjoying these new additions daily and found out that Twinings also have some other flavours in this range, which includes gingerbread (I'm already planning on tracking that one down on my next visit to the supermarket!), Fudge melts, caramelised apple and buttermint. I may just have to try them all!