Coconut Macaroons
Inspired by a recent visit to a London sandwich and cake shop; I really wanted to make some coconut macaroons dipped in dark chocolate. These are really easy to make and this recipe makes 20 little bite-size delights that goes perfectly with a nice cup of tea.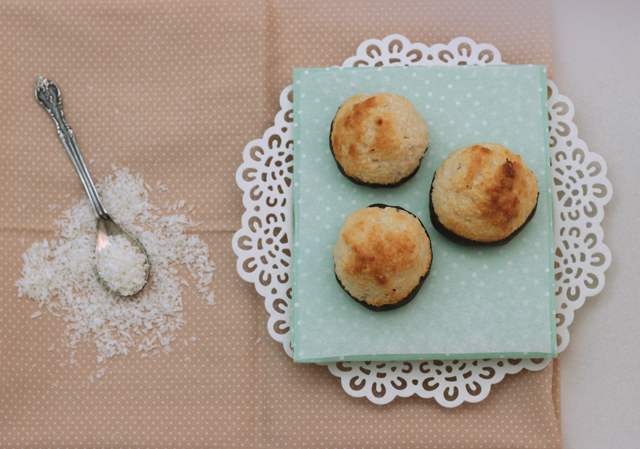 You will need the following ingredients:
350g/14 oz desiccated coconut
85g/3 oz plain flour
1 can sweetened condensed milk (I used Nestle Carnation light)
1 egg white
1/2 tsp vanilla extract
150g plain or dark chocolate for dipping
Method
Preheat the oven to 160°C/Gas mark 3.
Line a couple of baking sheets with greaseproof paper.
Mix the coconut and flour in a bowl, then add the condensed milk, egg white and vanilla extract and mix until it's all incorporated. I used my trusty Kitchen-aid mixer!
Roll the mixture into little, almost golf ball sized, rounds then shape into a slight cone shape and place on the baking sheets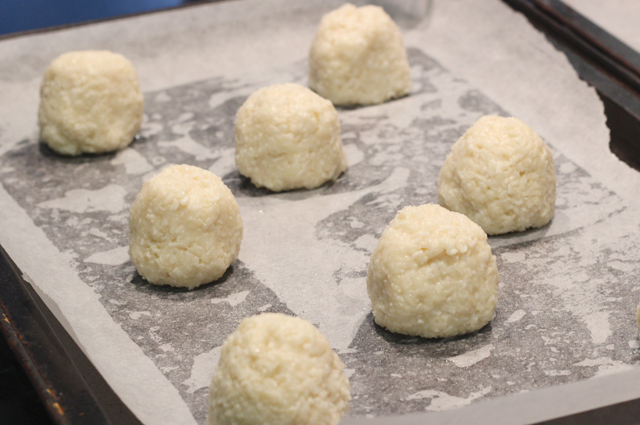 Bake in the preheated oven for about 15-20 mins; you want them to be ever so slightly golden on the outside but the middle needs to be squishy and soft.
Remove from the baking sheets immediately and place on a wire rack to cool completely.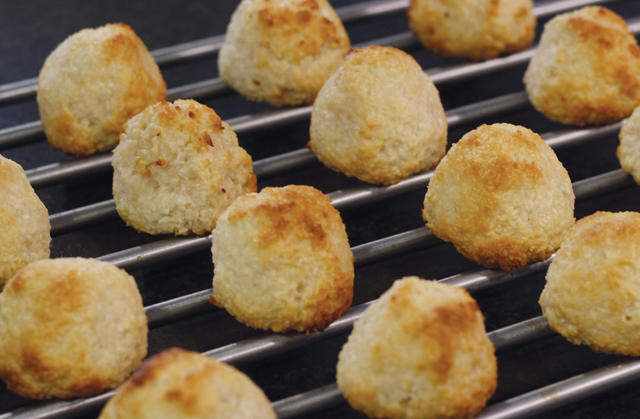 Meanwhile, melt the chocolate in a microwave or heatproof bowl over a pan of simmering water. Once the macaroons have cooled, dip the bottoms in the chocolate and set upside down on the wire rack until set.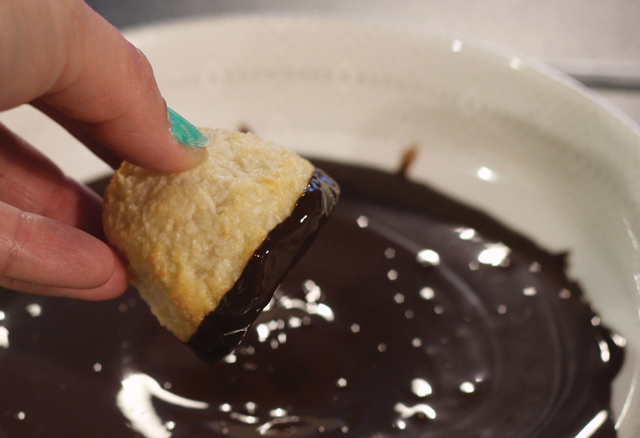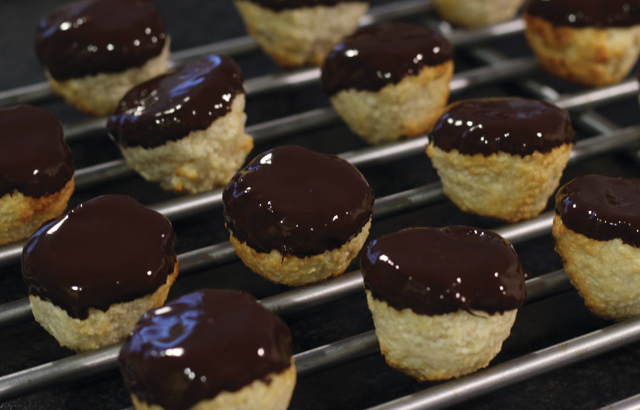 Serve and enjoy!