Batman Cake
Two tiers of vanilla sponge cake filled with strawberry jam and vanilla buttercream. I enjoyed making this cake as I experimented with using a few different methods of decorating it using airbrushing techniques & hand painting designs to incorporate the Gotham City skyline, bats and Batman at the front.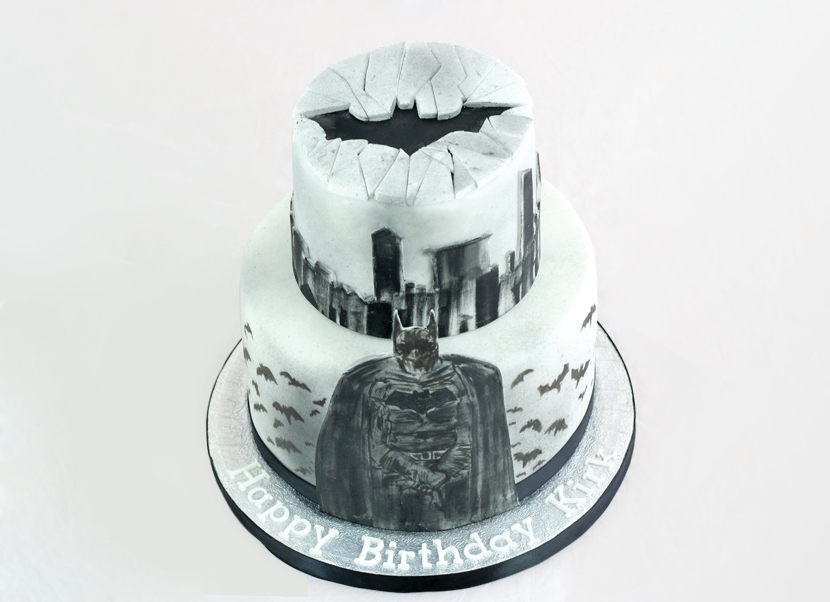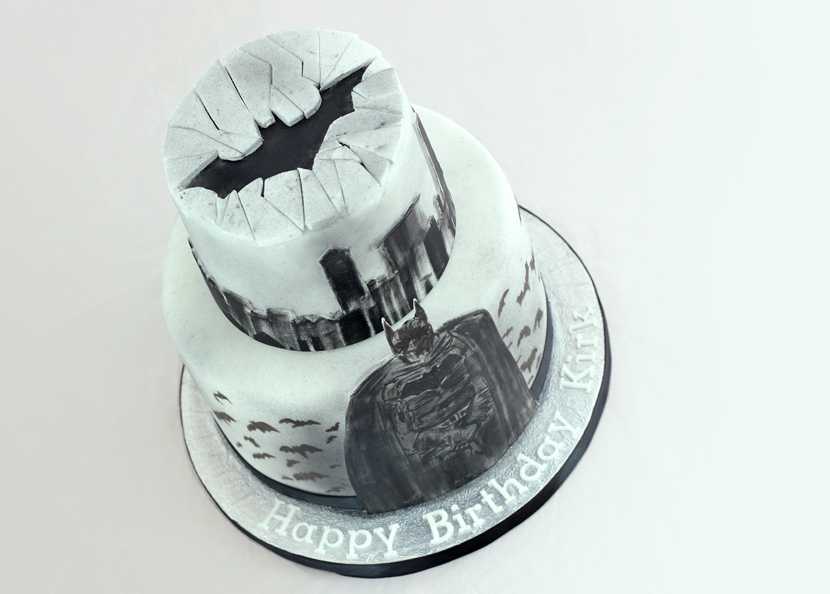 Top View with detail of shattered batman symbol.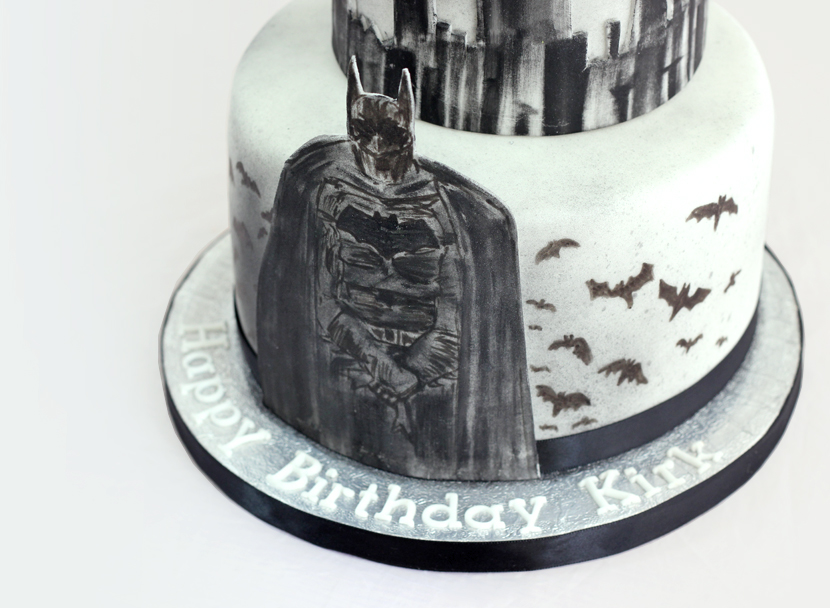 Close-up details of hand painted sugar Batman, bats & Gotham City skyline.