Great British Bake Off Bake Along – Lemon Drizzle Bundt Cake
I've been trying out different recipes to create a delicious lemon drizzle cake. I've tried various loaves & traybakes with varying results, some too dry, some too sweet and one had so much drizzle that it turned into a soggy mess!! But after much trial & error, I finally came up with a yummy lemon drizzle bundt cake that is perfectly light and passed tastes tests among my work colleagues :o)
I love a bundt as I think they look so pretty & you get perfect little slices to enjoy with a nice cup of tea. Plus I enjoyed trying out different decorations to add other textures and added flavour.
I also have a few small bottles of Limoncello that my Mum & Dad brought back from Italy for me which I really wanted to use in a baking recipe. If you can't get hold of Limoncello or don't want any alcohol in your cake, then by all means substitute the same amount of fresh lemon juice.
I was inspired more so to create this lemon drizzle bundt cake after last weeks episode of Great British Bake off!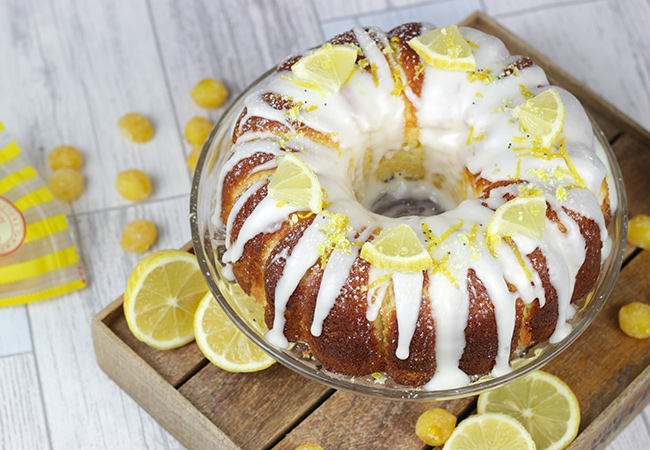 for this recipe you will need the following ingredients:
For the cake:
300g plain flour
2 & 1/4 tsp baking powder
1/2 tsp salt
4 eggs
350g caster sugar
1 tsp vanilla extract
Zest of 2 lemons
250ml milk
175g unsalted butter – cut into cubes
For the lemon drizzle glaze:
150g icing sugar
3 tbsp Limoncello
Juice of 1/2 lemon
For the decoration:
Zest of 1 lemon
1 tsp poppy seeds
A couple of crushed sherbet lemons (best way to do this is place in a zip lock bag and bash with a rolling pin)
Lemon segments
Icing sugar to dust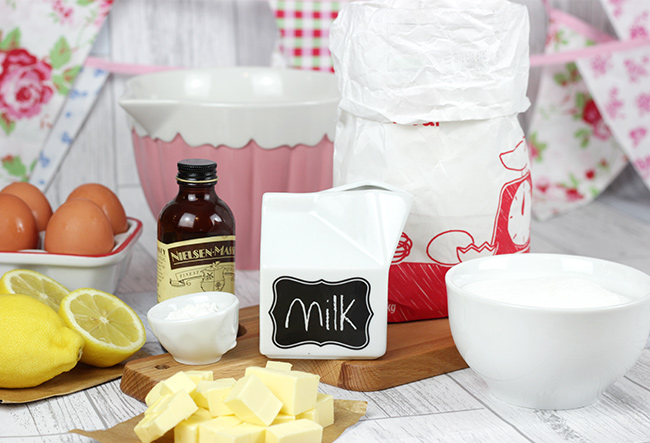 Method:
1- Preheat the oven to 180ºC/350ºF/Gas 4 and grease a bundt pan with non stick cooking spray.
2- Sift flour into a small bowl and mix in the baking powder and salt and set aside.
3- In a large bowl using an electric hand mixer or stand mixer, beat eggs on high speed for 5 minutes, you want the eggs to be thickened and light in colour. Gradually add the sugar beating until the mixture is light and fluffy. Add the vanilla extract and lemon zest and beat in. Gradually add the flour, baking powder & salt mixture into the wet ingredients and mix on a low speed until smoooth.
4- in a small saucepan, heat the milk and butter and stir together until the butter is melted, don't let this boil at all.
5- Gradually add the warm milk and butter mixture to the batter mix beating in as you go until well combined.
6- Pour the batter into the prepared bundt pan and pop in the preheated oven to bake for 35 minutes. Check that a skewer comes out clean before removing from the oven. Then cool in the pan.
7- After the cake is cool enough to handle, turn out onto a wire cooling rack to cool completely.
8- To make the glaze; place the icing sugar in a small bowl and add the limoncello & lemon juice, mix together. It will be quite thick but just runny enough to drizzle. Use a spoon to drizzle over the cake then zest a lemon over it, sprinkle over the poppy seeds and crushed lemon sherbets. Sieve over some icing sugar and finish with the lemon segments. You can add whatever decoration takes your fancy though! I love the tangy crunch of the sherbet lemons; I used these ones by Hope & Greenwood which I picked up in sainsburys.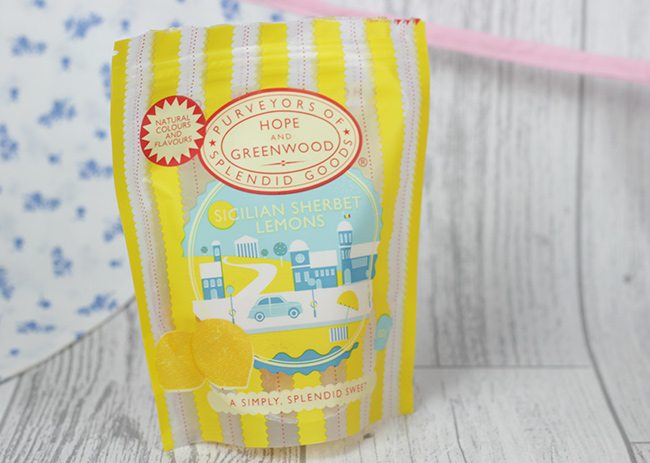 I'm really pleased with how this cake turned out as it's light with a mellow lemon flavour that isn't overpowering and after my taste testers enjoyed it I had a request to make a lemon poppy seed cake using this recipe! I'm certainly going to give it a go!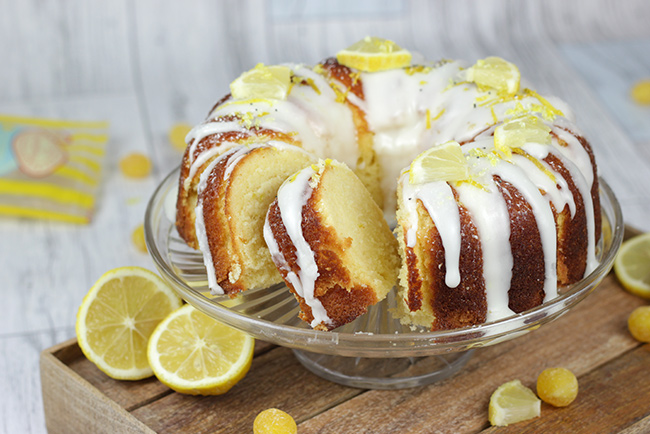 This cake won the Twitter #GoldenMixerBadge award for best bake on Twitter on Sunday 4th September 2016! Hosted by @BakeBehaviour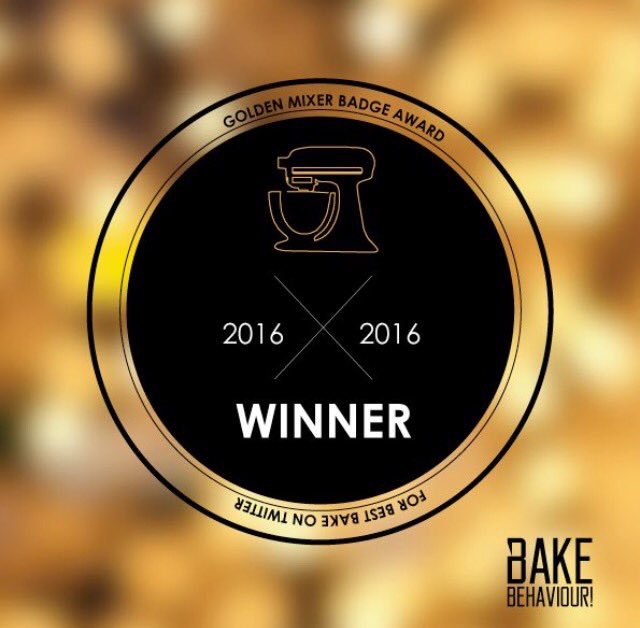 More recipes on the way this week for the #GBBOTwitterBakeAlong
and a video over on my YouTube channel!
Happy Baking! x x