Great British Bake Off Bake Along – Lace Heart Pancakes
Batter week on The Great British Bake Off saw the bakers challenged to making Yorkshire puddings, for the signature round, with various fillings from the traditional beef to more non-traditional spicy fillings. Lace heart shaped pancakes for the technical challenge and churros for the show-stopper. I did make a toad in the hole for dinner last week after seeing all the Yorkshire puddings as I had a craving (I didn't, however, get a photo of it to share!) and also made waffles in my new stove top waffle iron.
I was torn between churros and pancakes to make for this post and decided I really wanted to have a go at another technical challenge; lace heart pancakes!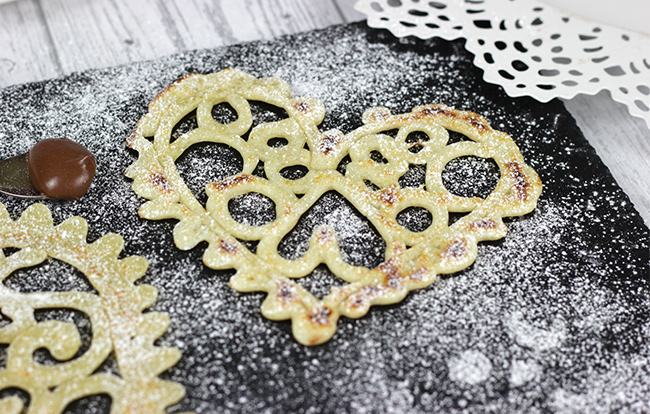 I've seen the many videos shared on social media of pancake art in the shape of TV and film characters and I wish I could pipe pancake batter as intricately as they do but I must say! after trying out these lace heart pancakes it is a skill that takes a hell of a lot of practice! I piped several different pancake hearts and if I had to share one tip – I recommend getting the pan hot then removing from the heat to pipe your design into the pan as it gets incredibly hot trying to hold a squeezy bottle directly over a hot pan on the stove top! Once you've piped the whole design, place the pan back on the heat to continue cooking and flipping the pancake.
To make these pancakes you will need the following ingredients:
1 Large egg
1 and a ½ Cups Plain Flour
1 Cup Milk
1 Tsp Caster sugar
Method:
1) Break the egg into a large jug and whisk.
2) Add 1 cup of the flour and the cup of milk and mix.
3) Gradually add the ½ cup of flour and mix until thick, it should leave a trail when you lift the whisk out – then mix in the caster sugar.
4) Pour into a squeezy bottle
I used this bottle by Wilton which I picked up in Hobbycraft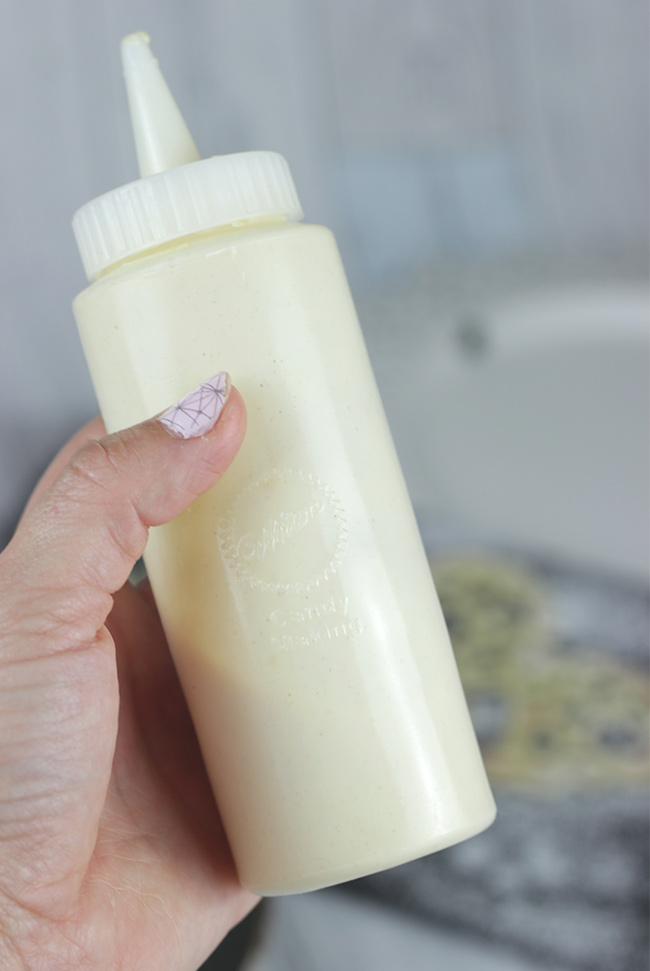 5) Spray a frying pan with non-stick cooking spray and heat up the pan over a medium heat. Remove the pan from the heat and pipe in your design (it takes a bit of practice to pipe the different shapes but they improve as you progress through a few pancakes!)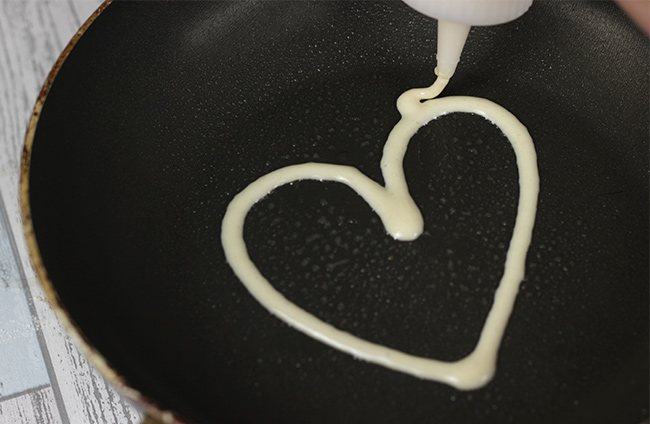 6) Flip your pancakes a couple of times until lightly golden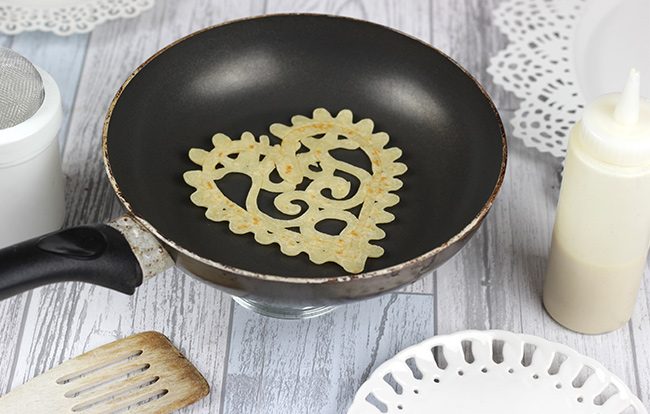 7) Serve and enjoy!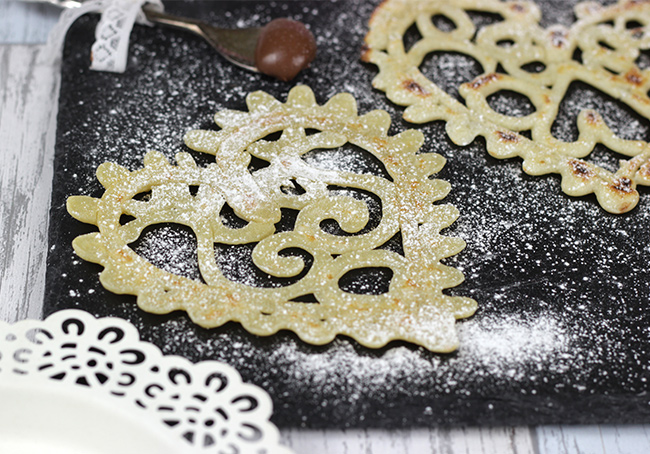 Have fun creating different shaped Lacey hearts! You can draw the designs you want to achieve beforehand to give you an idea of what you want to create but I went totally freestyle on the designs.
Serve with your favourite pancake toppings; these are delicious served with a simple dusting of icing sugar or sugar and lemon, chocolate sauce, whipped cream, strawberries, blueberries and Nutella which are among my favourite pancake toppings!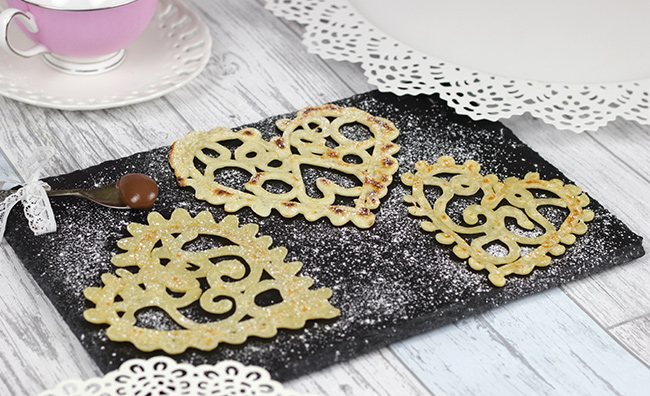 This week's Bake off is pastry week! I can't wait to see what the bakers in the Bake off tent are challenged to create this week!
Happy baking! x x