Great British Bake Off Bake Along – Mini Bakewell Tarts
This week's GBBO was pastry week and the eight remaining bakers were challenged to make Danish pastries for the signature challenge, a classic Bakewell tart for the technical challenge and for the signature bake they were asked to make 24 sweet and 24 savoury bite sized delights from filo pastry – Filo amuse bouche!
There was that phrase that everyone dreads; soggy bottom – mentioned a couple of times and we saw Candice crowned star baker once again but sadly, said goodbye to Val.
For this post I chose to go for the technical….again! (There appears to be a pattern forming in my bake off bake alongs!!)
Instead of making one large Bakewell tart, I opted to make little bite size ones.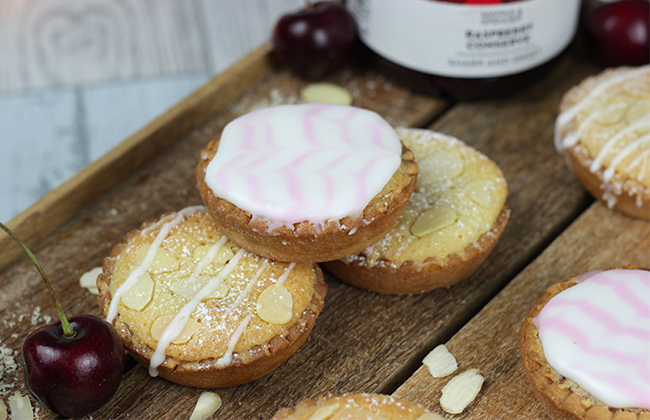 I wanted to try out the feathered pink and white glacé icing as well as decorating some with flaked almonds, a drizzling of icing and a simple dusting of icing sugar.
To make these delightfully crispy tarts with yummy soft layers of jam and frangipane, you will need the following ingredients:
For the sweet shortcrust pastry:
250g Plain flour
100g Icing sugar
Pinch of salt
150g Cold Unsalted butter, grated
2 Egg yolks
1 Large egg
Plus make up an egg wash with 1 egg yolk beaten with 25ml milk
Jam (I used raspberry jam for these ones but you can use your favourite. I think these would also be delicious with some kind of cherry jam or compote!)
For the frangipane:
230g Unsalted butter at room temperature
230g Caster sugar
50g Plain flour, sifted
230g Ground almonds
3 Large eggs
1 tsp Almond Extract
Finely grated zest of 1 Lemon
Optional: flaked almonds to sprinkle on the frangipane before baking.
To decorate:
Icing sugar to dust
Glacé icing – mix 250g icing sugar with warm water, you want to add the water gradually whilst mixing until you achieve a thick yet slightly running consistentcy, place a third of the mixture into another bowl and colour it a light pink colour using gel food colouring.
Method:
1) Start off by making your pastry. Sift the flour, icing sugar and salt into a large bowl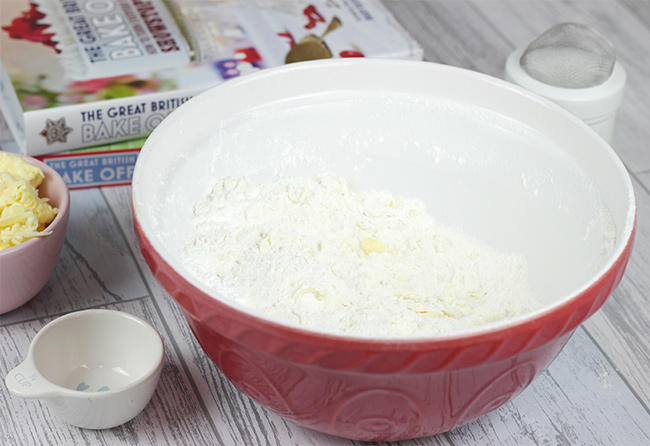 2) Add the cold grated butter and work into the dry ingredients using your hands to rub the mixture together until it resembles bread crumbs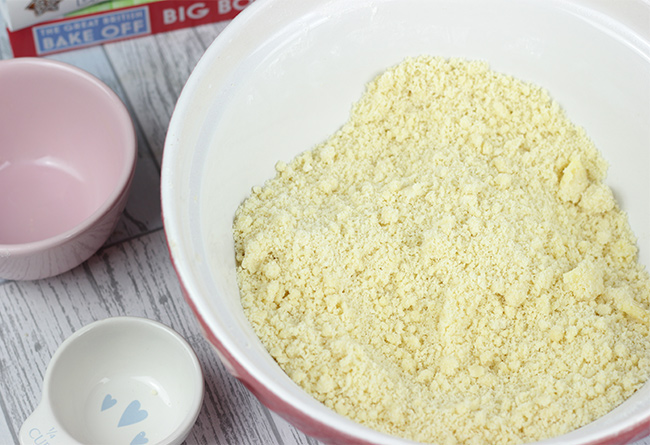 3) Whisk the egg and 2 egg yolks and add to the mix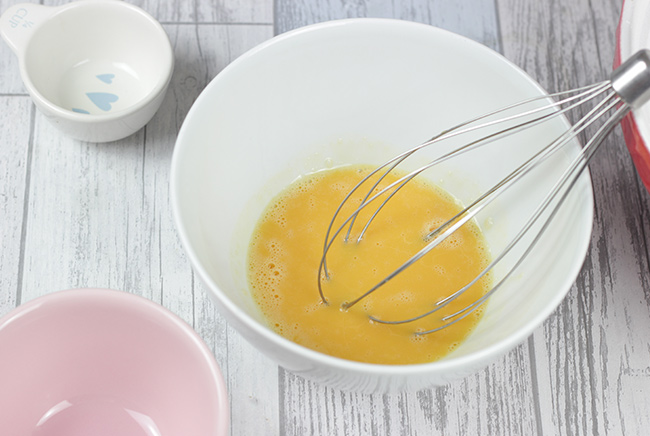 4) Use a pallet knife to bring the mixture together to form a ball of dough (be careful not to over mix otherwise you'll end up with tough dough)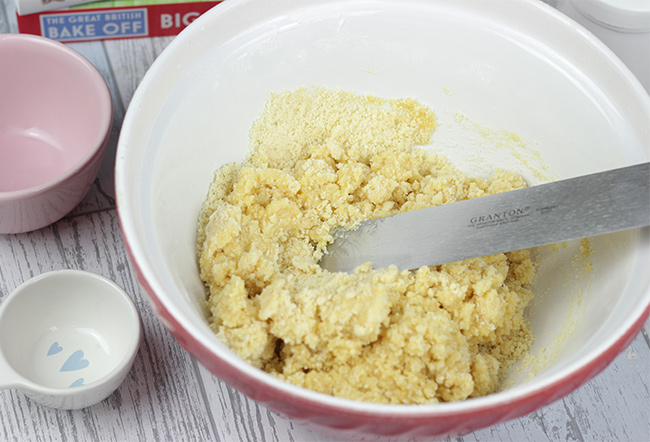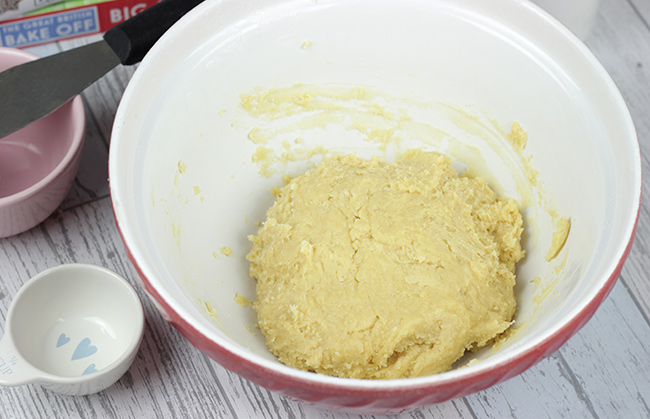 5) Dust your hands and the ball of dough with plain flour and carefully remove from the bowl. Gently pat the dough to form a smooth ball and wrap in clingfilm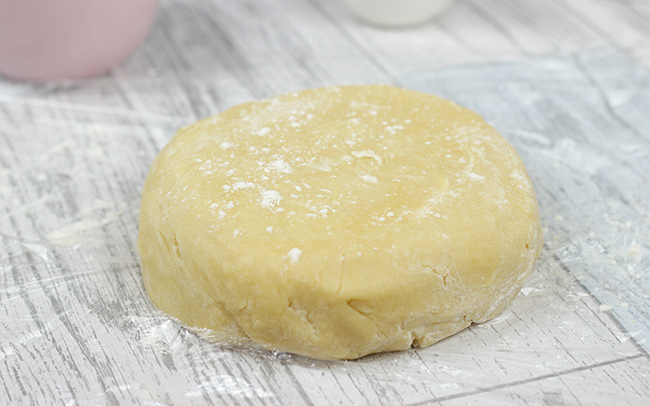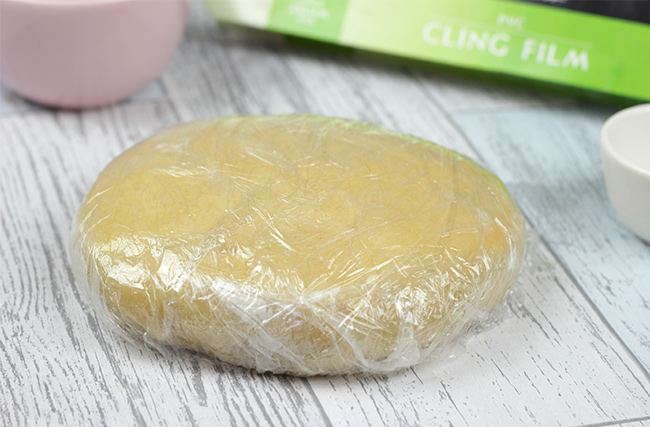 6) Refridgerate the dough overnight or for at least an hour. If leaving overnight, remove from the fridge at least an hour before you need to roll it out.
7) Preheat your oven to 180°C/350°F/Gas mark 6
8) Roll out the pastry on a floured surface to about 3mm thickness and use a fluted cookie cutter to cut out rounds to fit a regular sized muffin pan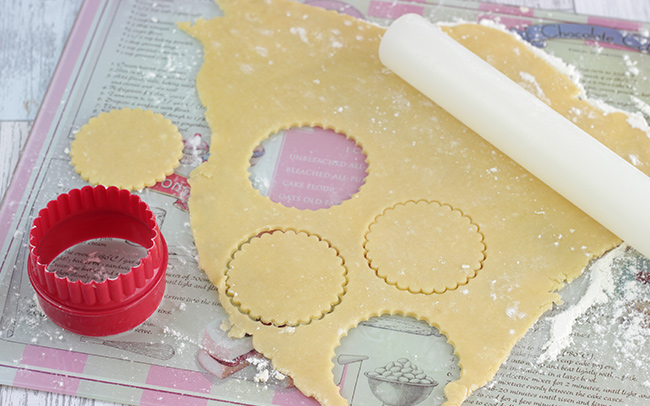 9) Spray your muffin pans with non-stick cooking spray and place and lightly press the rounds into each cavity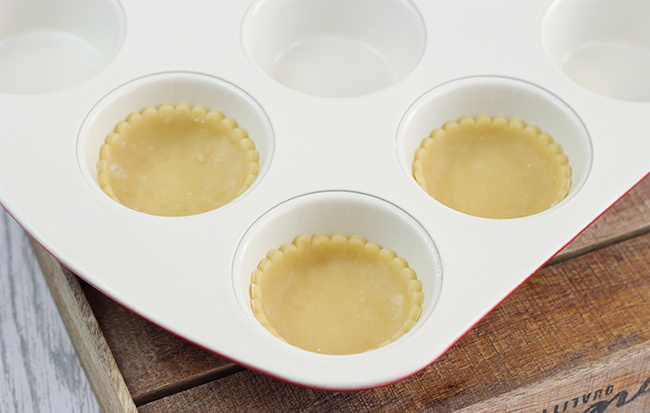 10) Use small fairy cake sized cupcake liners filled with pie weights to weigh down on your pastry cases and blind bake in the oven for 10-15 mins, keep an eye on them as your want to take them out the oven once they are lightly browned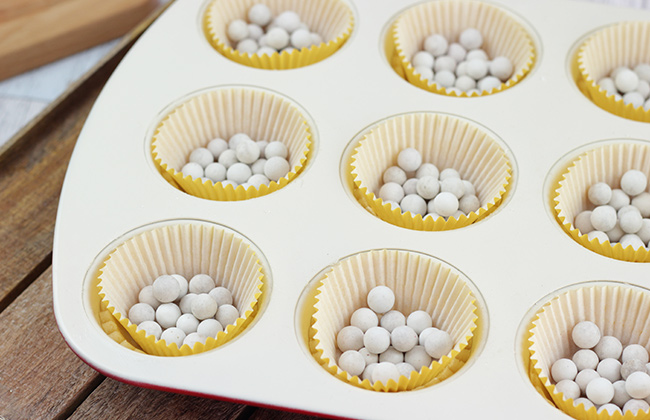 11) Remove from the oven and remove the cases of pie weights. Use a fork to prick the pastry cases and seal with the egg wash using a pastry brush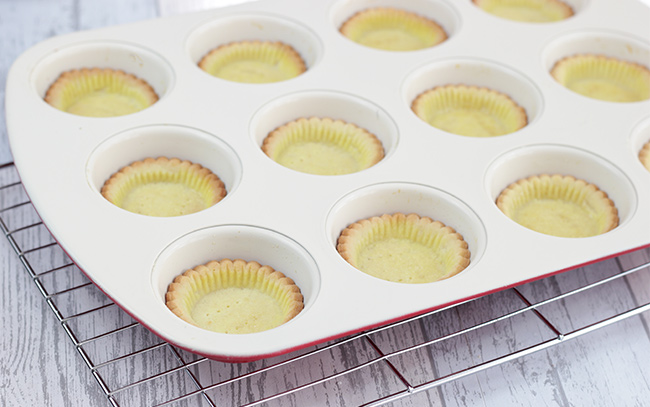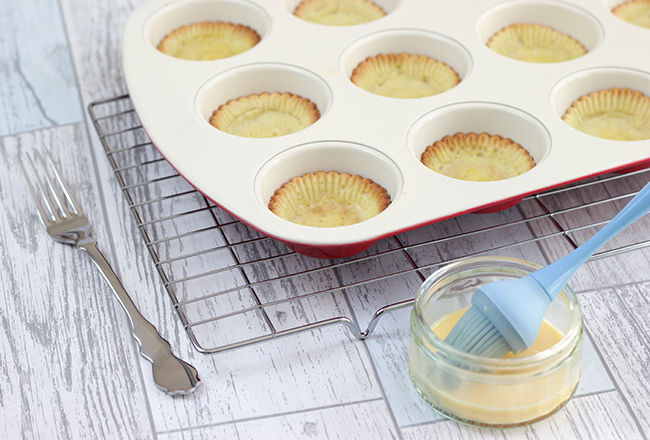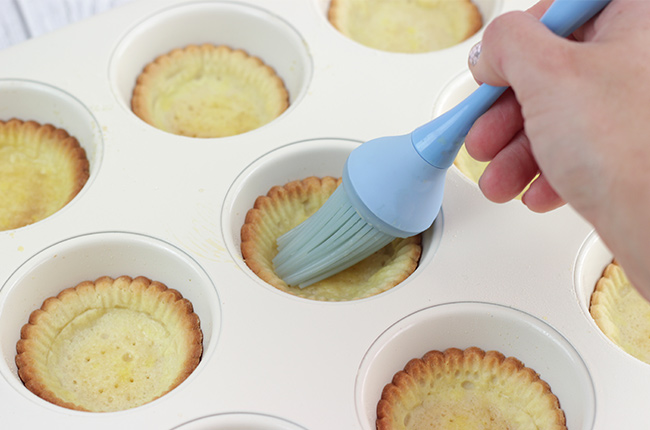 12) Place back in the oven for another 2 minutes. Remove and cool completely on wire cooling racks.
No soggy bottoms here!!!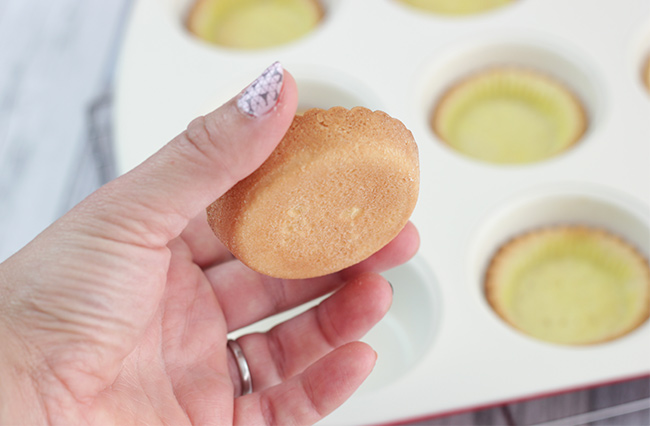 13) Meanwhile, make the frangipane by beating the butter and sugar together in a free standing mixer or use am electric hand mixer and a large mixing bowl.
Beat in the ground almonds then add the eggs one at a time, mixing between additions until fully incorporated, then mix in the flour, almond extract and lemon zest.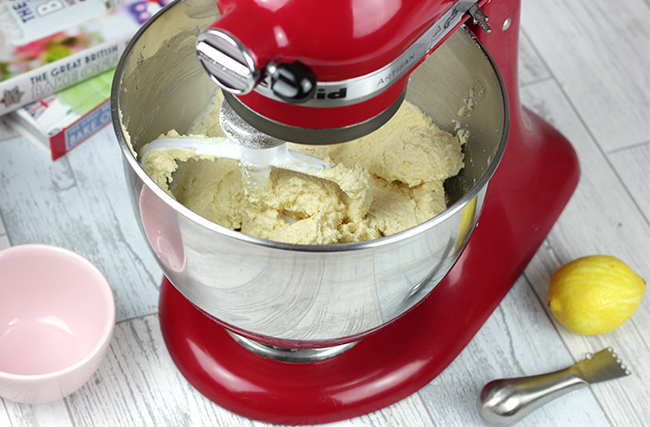 14) Preheat the oven to 160°C/320°F/Gas mark 3. Spoon the jam into each pastry case and spread to cover the bottom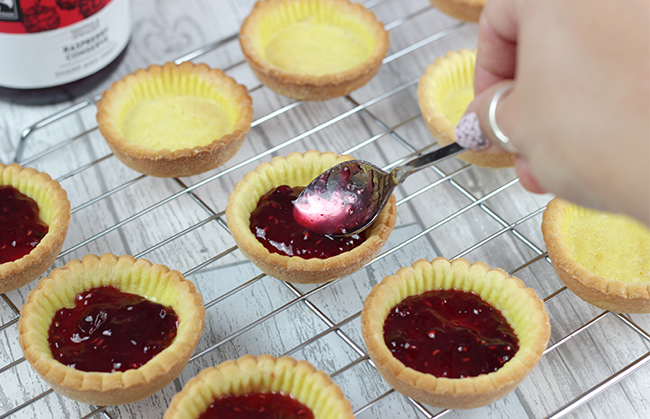 15) Use a small spoon or pallet knife to spread the frangipane on top of the jam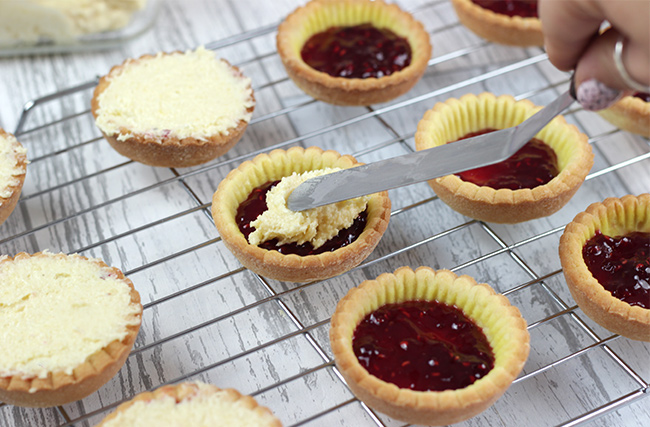 16) Sprinkle flaked almonds over the top of the frangipane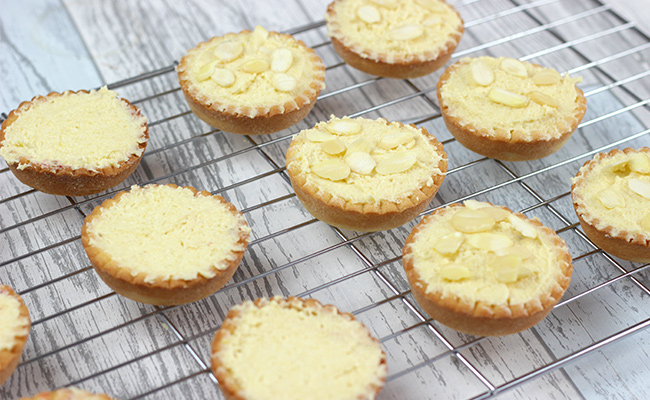 17) Place the tarts back into the muffin pans and bake in the oven for 15 – 20 mins until lightly golden and slightly puffed up.
18) Remove from the oven and transfer to a wire cooling rack to cool completely. Decorate with glacé icing by spooning on the white icing and spreading into a circle on top of the tarts then pipe or drizzle lines of the pink icing and use a cocktail stick to lightly feather the icing and make it look all pretty :)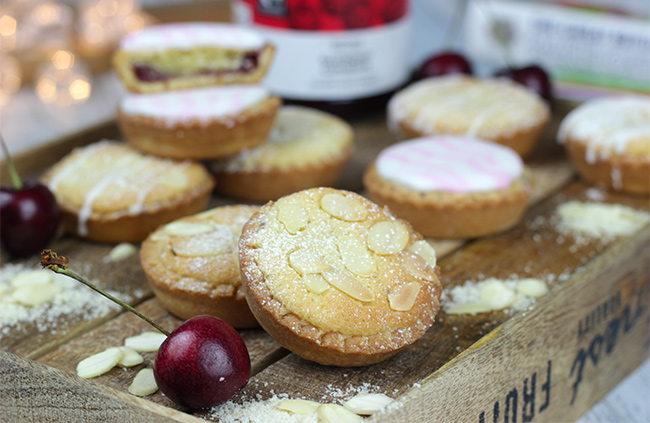 You can leave them plain without the glacé icing if you sprinkled with flaked almonds before baking and simply decorate with a dusting of icing sugar or a drizzle of white glacé icing or melted white chocolate. Use whatever takes your fancy.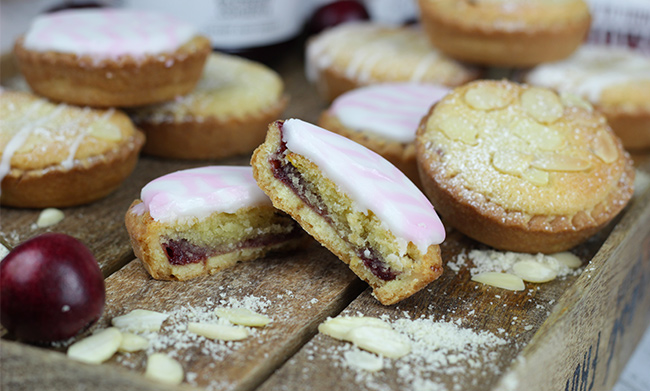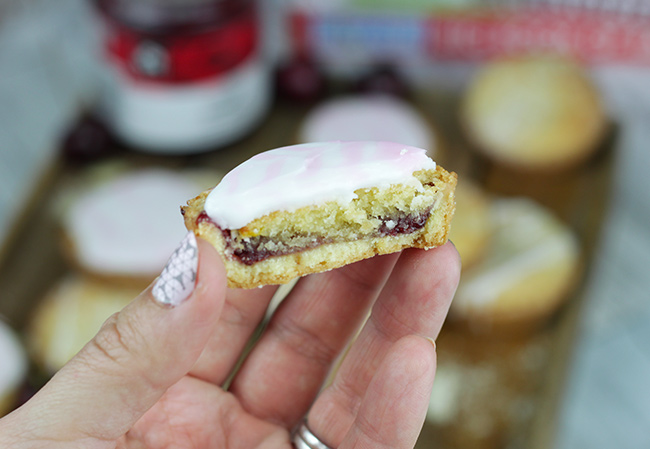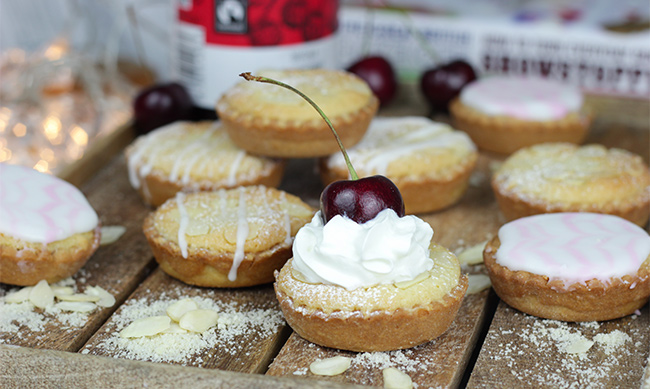 These are so delicious and I would definitely like to try making one large Bakewell tart.
Next weeks bake off is Botanical week and I can't wait to see what the bakers create using flowers…should be an interesting episode!!
Happy Baking!! x x