Great British Bake Off Bake Along – Tudor Jumbles
Week 8 of the Great British Bake Off was Tudor week; another new theme with even more challenging bakes!! The 5 remaining bakers were challenged to make game pies for the signature bake, Tudor jumbles for the technical (and I found in incredibly painful to watch the bakers trying to plait and knot their jumble biscuits) and for the showstopper they were asked to make marchpane where the bakers had to create 3D structures from marzipan…I love marzipan that if I was to make a showstopper from it, only half the marzipan would be left!!
For this week's bake along I decided to go with the good old technical bake and have a go at making the Tudor jumble biscuits. I love the name of them and the recipe contains mixed spice which is perfect to enjoy at this time of year now that the colder weather is setting in.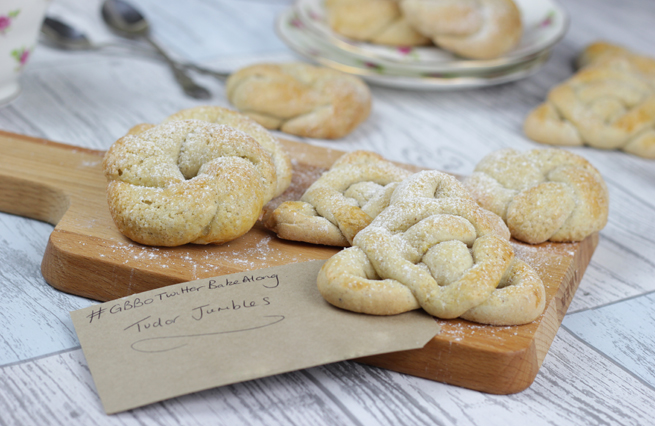 To make these you will need
Ingredients:
375g plain flour plus extra for dusting
60g unsalted butter, cut into cubes
150g caster sugar
3 large eggs, beaten
1 tsp mixed spice
Finely grated zest of 2 lemons
To finish:
1 egg beaten to use as an egg wash plus a sprinkling of granulated sugar to decorate before baking
Icing sugar for dusting.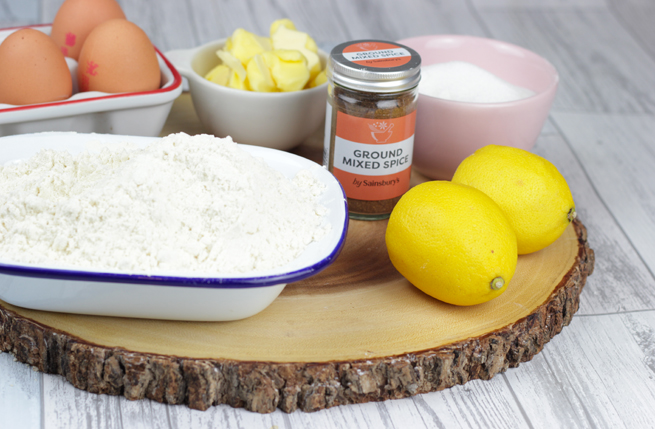 Method:
1) Grease 2 large baking trays with butter or non-stick cooking spray, line with baking paper and set aside.
2) Put the flour and butter in a large mixing bowl. Rub the butter into the flour using your hands until it resembles breadcrumbs.
3) Add the mixed spice, sugar & lemon zest & mix together. Then stir in the beaten egg until it comes together.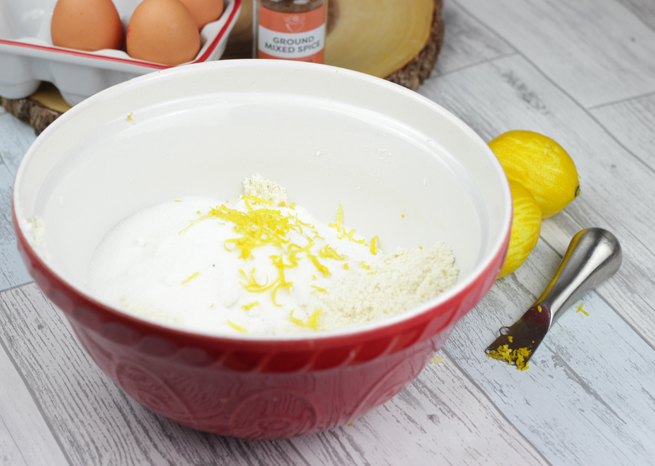 Use your hands to form into a ball of dough. Wrap in cling film and refrigerate for 30 minutes.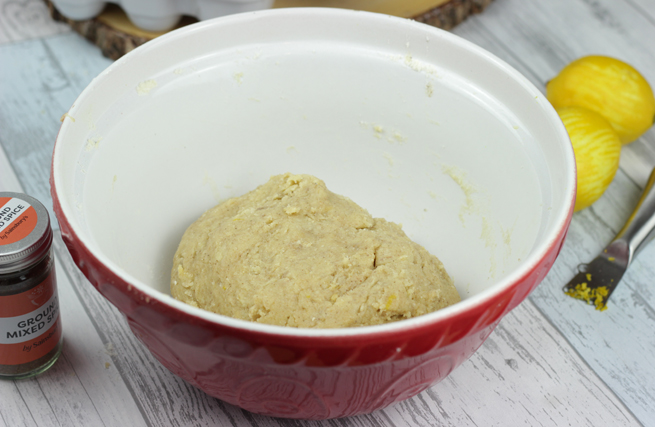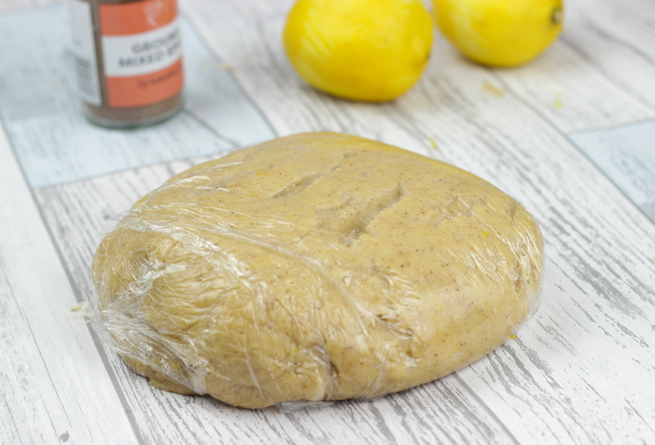 4) Heat oven to 180°C/160°C fan/gas mark 4.
5) Tip the dough out onto a floured work surface and chop up into either 12 or 24 pieces (depending on whether you're making large or small biscuits).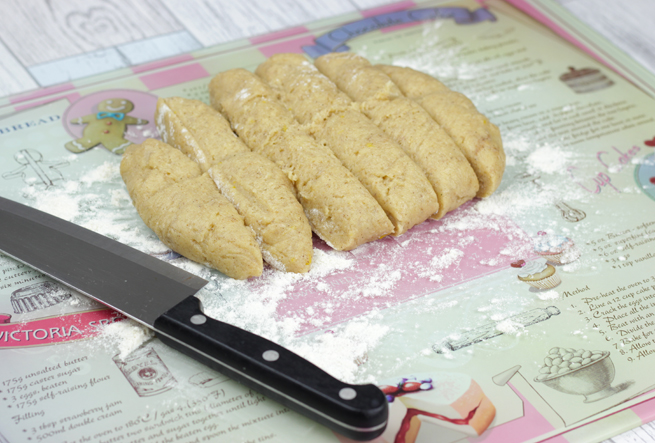 6) Roll each piece of dough into a sausage shape about 30cm in length and make into a knot, twist or plait and carefully place your biscuits on the prepared baking trays. (I made a mixture of the round knots & Celtic knots)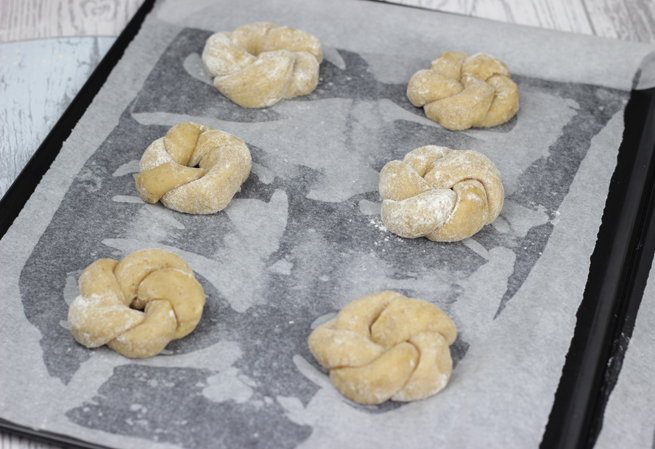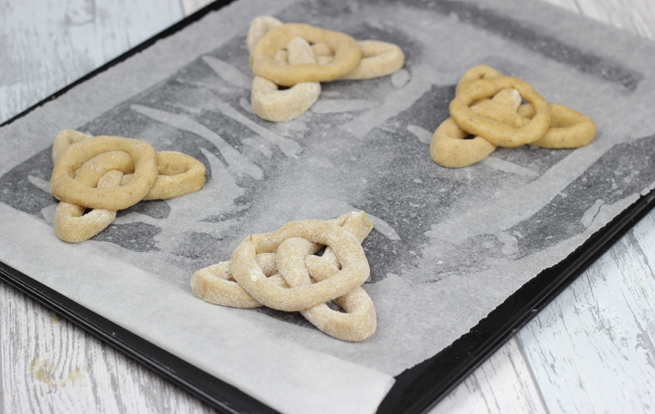 7) Use a pastry brush to lightly egg wash the surface of the biscuits and sprinkle with granulated sugar.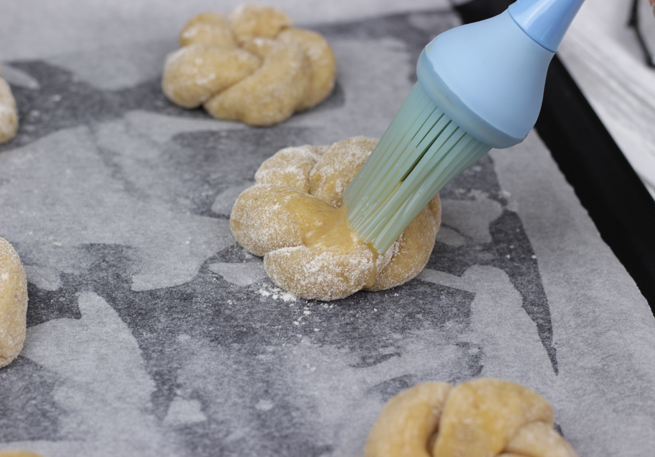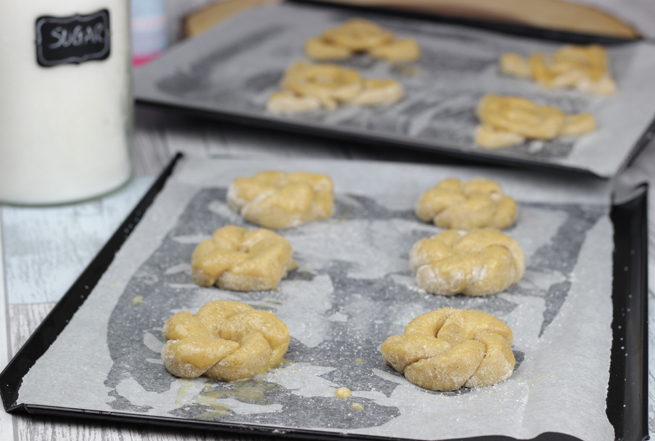 6) Bake the jumbles for 15-20 mins or until golden then leave them to cool on the tray before transferring them to a wire rack to cool completely. Serve with a light dusting of icing sugar.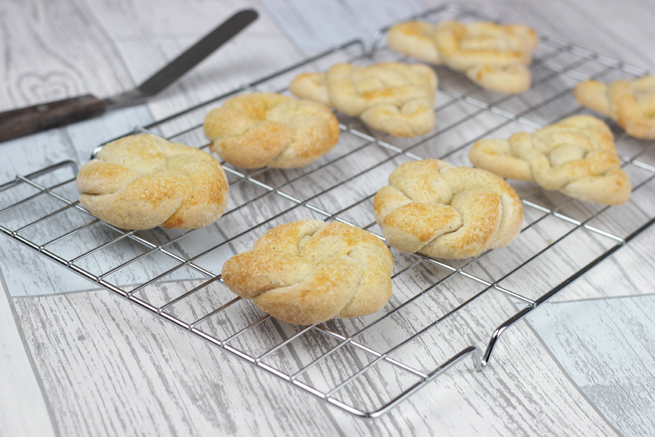 Serve and enjoy! These are perfect served with mulled wine or cider. Also perfect with a nice cuppa!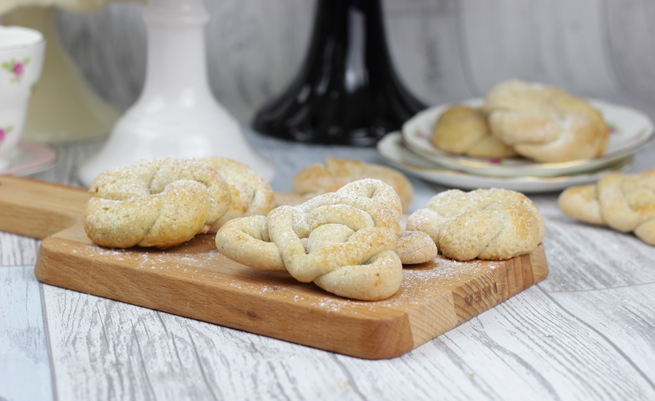 Tonights episode of the bake off is patisserie week which I'm very excited about! I can't wait to bake up some delicious delights for my next bake along post!
Happy Baking! x x