Chocolate Chip Loaf Cake
I've been craving a nice chocolate loaf cake lately and also wanted to try out baking one in the little disposable loaf cake trays you can find in most good supermarkets!
I picked up a pack of 4 in Asda for £2!
This recipe makes enough to use all 4 trays so you can give some to family or friends (if you don't want to eat them all yourself!!) and is also perfect if you want to bake an easy Birthday cake!
Topped with a delicious chocolate buttercream decorated with sprinkles, this makes a delicious afternoon pick me up to enjoy with a nice cuppa.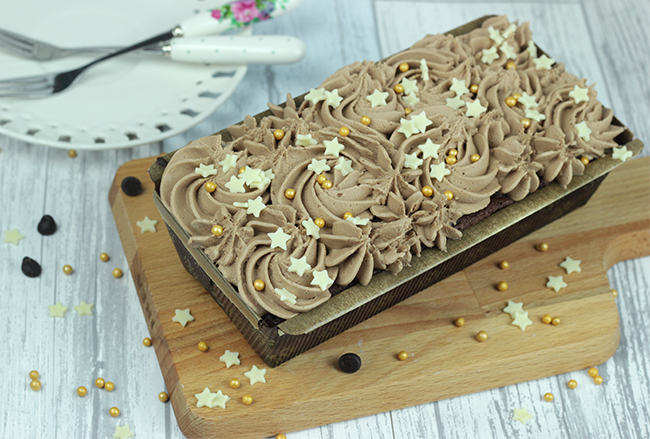 To make this cake you will need:
Ingredients:
For the cake:
50g cocoa powder
6 tablespoons boiling water
3 large eggs
50 ml milk
175g self-raising flour
1 rounded teaspoon baking powder
100g softened butter
275g caster sugar
100g dark chocolate chips
For the buttercream:
250g softened butter
500g icing sugar
75g dark chocolate, melted
1 tablespoon boiling water
To Finish:
a selection of sprinkles; I used gold sprinkles and white chocolate stars.
Method:
1) Pre-heat the oven to 180°C/Fan 160°C/Gas 4
2) Put the cocoa powder into a bowl or free-standing electric mixer with a paddle attachment and add the boiling water. Mix together until smooth.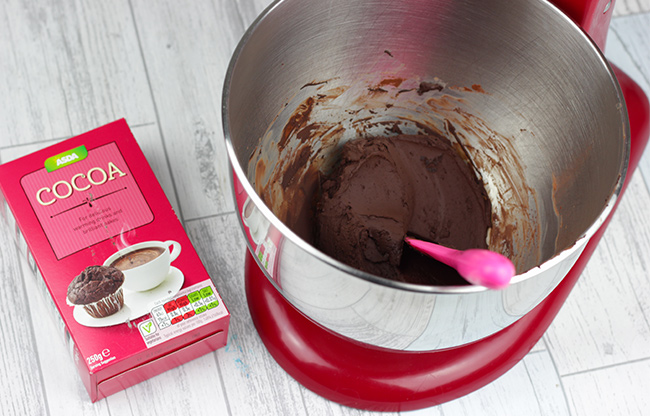 3) Add the eggs and milk and mix well. Then add the flour and baking powder and mix until fully incorporated. Add in the softened butter, mix and scrape down the sides of the bowl with a spatula and mix again whilst adding the caster sugar.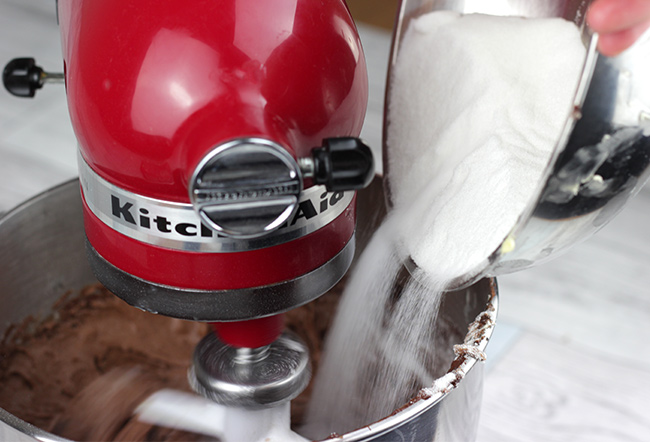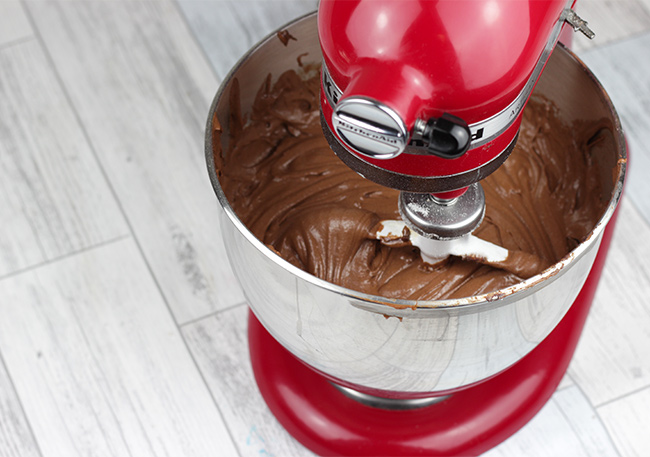 4) Add the chocolate chips and give one final mix then pour into the four loaf trays. Place the trays on a large baking sheet and place in the oven to bake for 25-30 mins.
5) Remove from the oven and check if fully baked by inserting a skewer, it should come out clean when done. Place them on a cooling rack to cool completely.
6) Meanwhile, make the buttercream. Whip up the butter until light and creamy. Add the icing sugar and mix until smooth. Add the melted chocolate and mix until fully incorporated then add the tablespoon of boiling water so you achieve and nice smooth buttercream.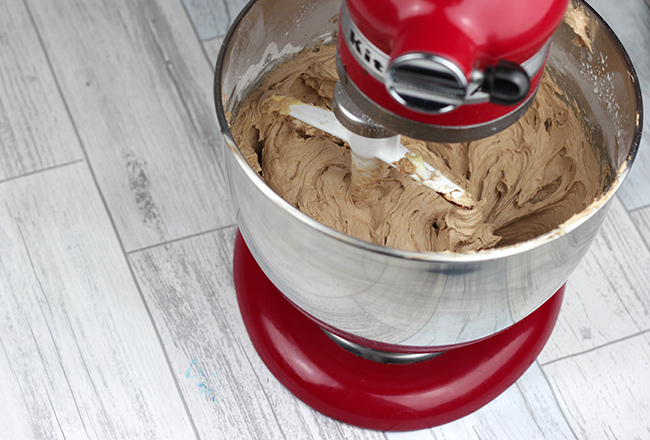 7) Put the buttercream into a piping bag fitted with a large nozzle and pipe pretty swirls on top of each loaf and scatter over the sprinkles to decorate.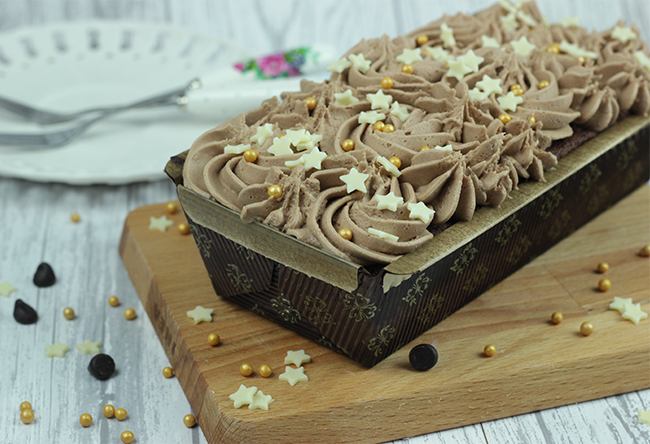 Serve and enjoy!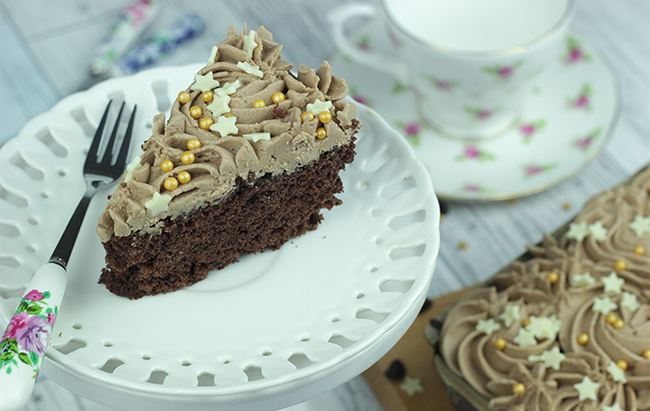 This is perfect to give as a delicious cakey gift and lasts up to a week stored in an airtight container!
I hope you enjoy this recipe and have a few more posts on the way soon aswell as some fun cake orders! Keep up to date with all my cakey shenanigans on Facebook, Instagram & twitter!
Happy Baking!
Thirzah xoxo