Great British Bake Off Bake Along – Tear 'n' Share Bread
The latest episode of The Great British Bake Of was Bread Week, the signature bake was teacakes, a tricky bake due to the high fat content. A lot of the bakers teacakes were bland in flavour, under baked, under proved or over proved (according to the judges) so it seemed that none of the contestants quite nailed it!
The Technical challenge was to bake a cottage loaf which they had to make by hand without any use of mixers! The loaves were tricky for some, one ate itself and some of them had the top fall off so we saw a very mixed batch presented to to judges. Stacey came in first place for this round!
For the showstopper round the contestants had to create a coloured bread sculpture! In the past we've seen all sorts of plaited and braided bread. They added colour by using natural ingredients such as squid ink, beetroot and paprika. I loved the idea of Flo's 'Davy Jones' theme and Kate's octopus! Sophie went more traditional with a picnic basket! James 'owl in the woods' was also a lovely idea! James roses centrepiece on a pesto base sounded delicious and looked very pretty. Yan went for foccacia for one of the elements of her dragon themed bread sculpture. Julia's snail sent everyone into fits of giggles but her design was well thought through according to Paul.
Julia was crowned star baker and despite Flo starting the series with some great bakes we said goodbye to her this week!
So for my bread week bake, I decided to try out and review one of Paul Hollywood's bread mixes which I recently spotted in my local supermarket! Bread hasn't always been my forte in baking so trying a bread mix seemed like a great idea!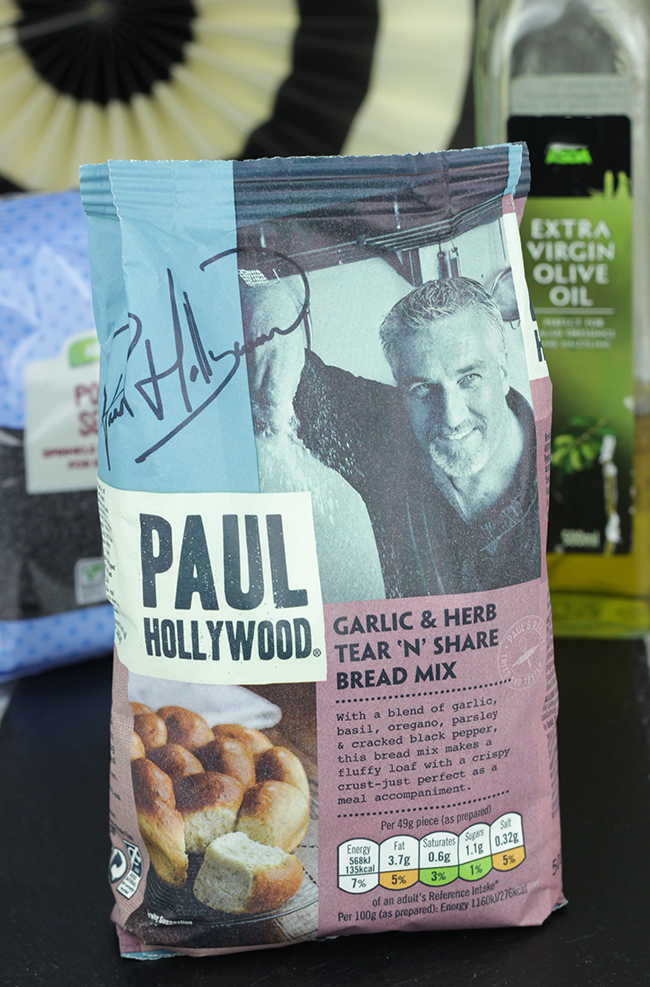 I noticed a couple of bread mixes by Paul Hollywood and decided on this garlic & herb tear 'n' share pull apart bread. It's so easy to use as you don't need to worry about activating yeast or anything! You simply add some cold water and olive oil and knead for 10 minutes! I started mixing mine in my kitchen aid mixer with the bread hook attachment then kneaded by hand for 10 minutes on a lightly oiled work surface. Once it felt silky smooth, I placed it in a lightly oiled mixing bowl covered with clingfilm and left it to prove until it doubled in size (I left it for half an hour)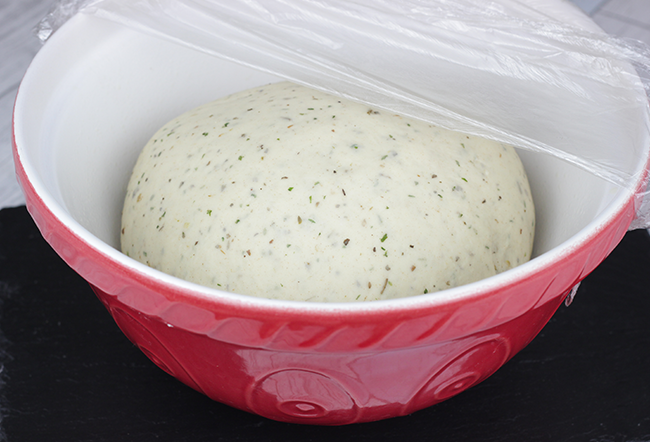 Once it had increased in size, I removed from the bowl and knocked the air out of it, cut it into 16 segments then shaped into little rolls as instructed. I placed the rolls in a lined and lightly greased 10 inch round cake tin.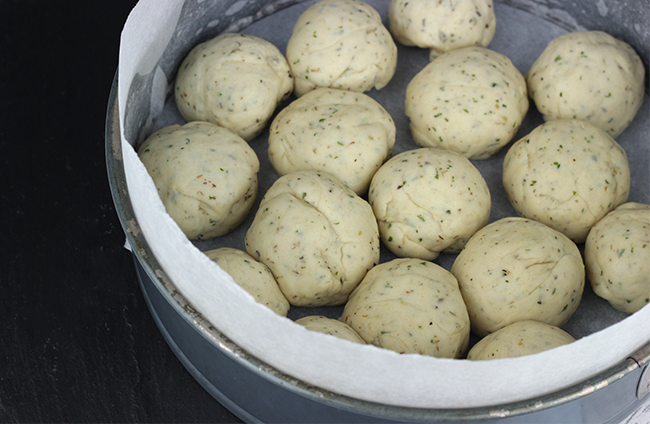 They needed to be covered and left to prove for a second time until doubled in size. I left them for an hour this time and they rose beautifully!
At this point you can sprinkle over some poppy seeds which is optional.
I baked them in my oven preheated to 200°C for 25 minutes and they emerged with a lovely golden brown colour. I left them to cool completely in the baking tin.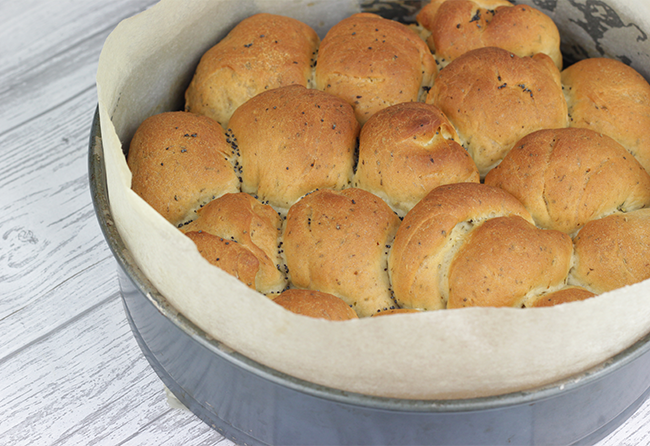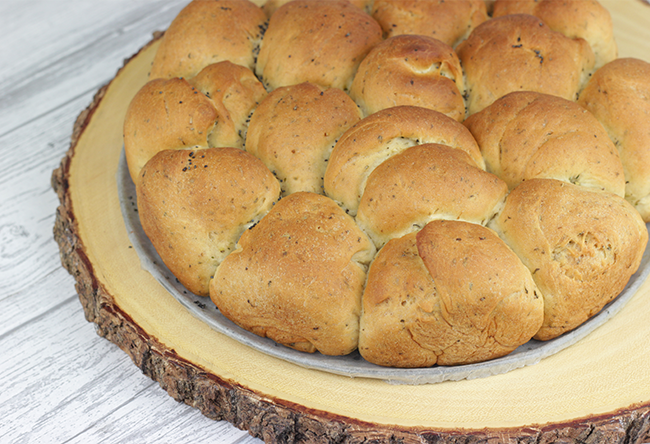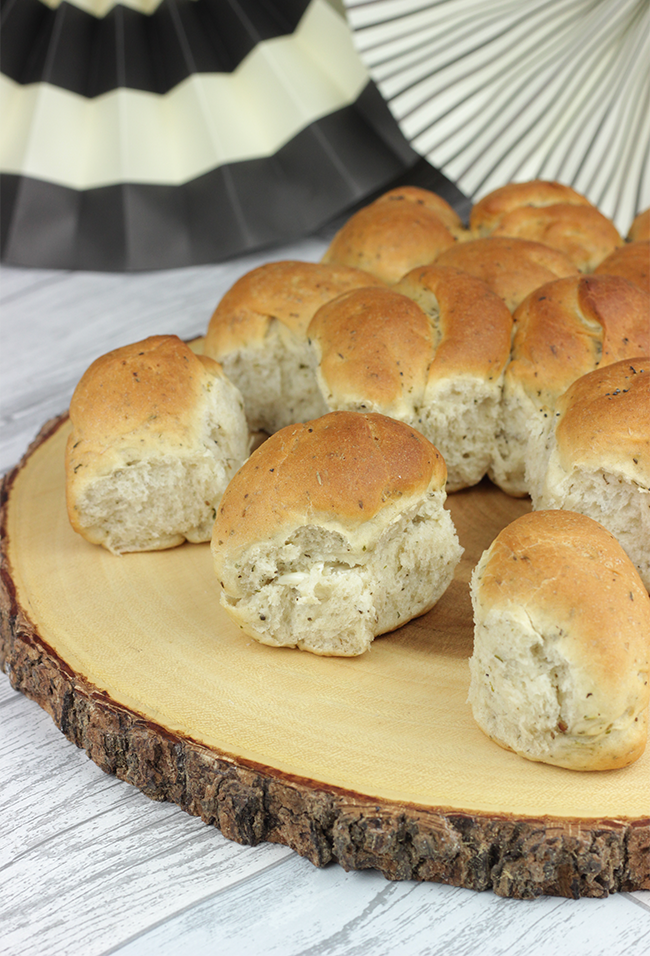 I can honestly say these are the best bread rolls I've ever baked and using this mix made the whole bread making process so much easier! I'll definitely be trying out Paul Hollywood's other bread mixes!
These rolls are delicious served warm or cold with butter and would be the perfect accompaniment to a nice tomato soup, spaghetti bolognese, lasagne or a nice stew especially now the cooler autumn weather has set in!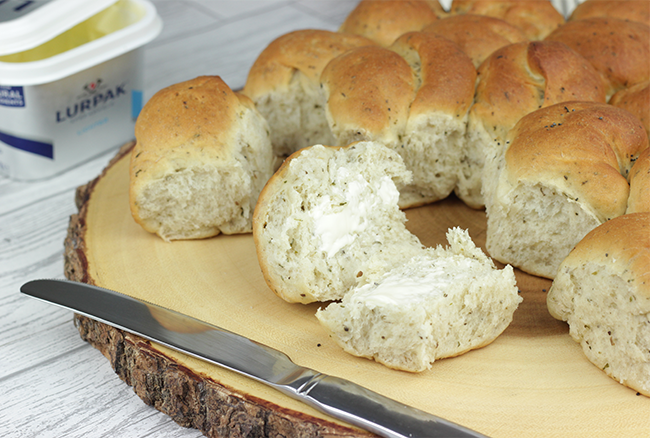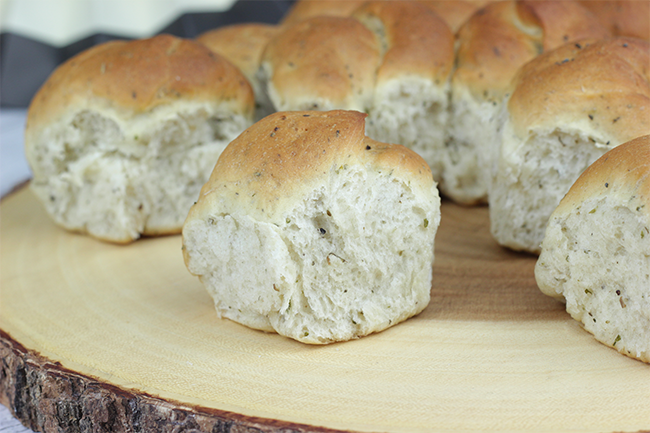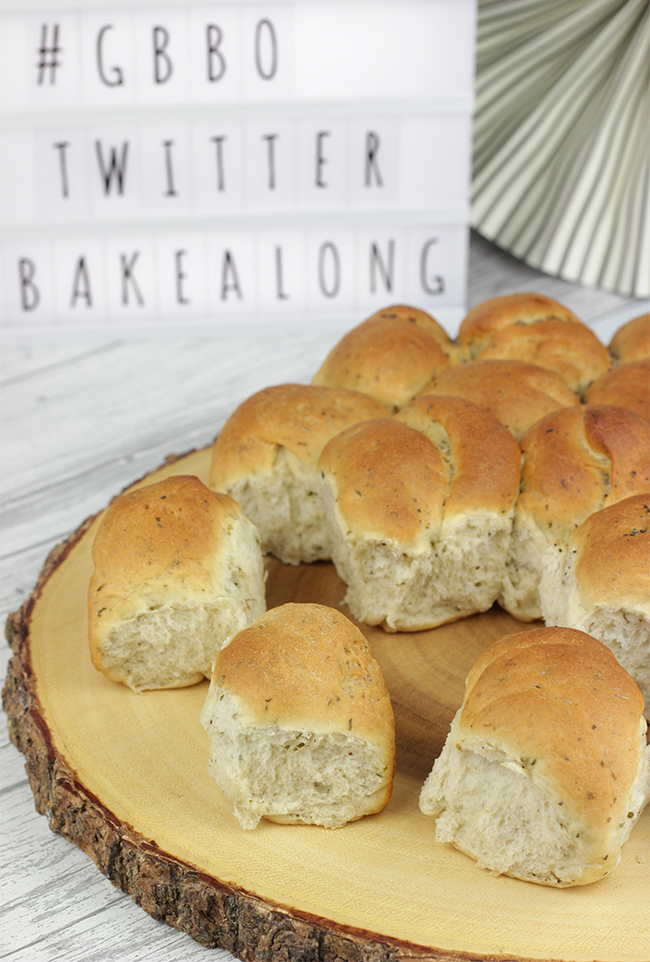 The next episode of GBBO is Caramel week! I can't wait as caramel is so delicious & I'm eager to see what bakes they create in the tent with this super sweet ingredient!
Thirzah xoxo