Chocolate Eton Mess
I love strawberries and cream during this particularly hot summer we're having at the mo! But sometimes you need a bit of crunch added into this delightful combo (plus a handful of raspberries!)
I made this dessert to use up some meringue mix that went wrong over the weekend!! (a happy accident!!) I was actually making a raspberry pavlova for a family dessert, which I had to start over, as this mix turned out a little too runny which resulted in a rather flat meringue base that wasn't destined for a pav! (the summer heatwave was to blame in my eyes).
I ended up making a second batch of meringue mixture which turned out perfect for the pavlova I was making, but didn't have the heart to throw the failed batch away! So it did have a happy ending after all and ended up as Eton Mess with a chocolatey twist! (YUM!!!!)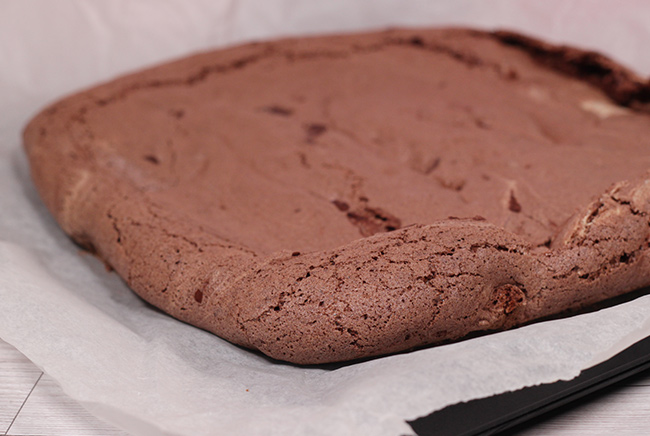 If you fancy whipping up a batch of this delightful dessert, you will need:
Ingredients:
Meringue
– 6 large egg whites (I use Two Chicks liquid egg whites, 2 tablespoons = 1 egg white; saves separating the eggs and having yolks left over!!)
– 300g caster sugar
– 3 tablespoons cocoa powder; sieved
– 1 teaspoon balsamic or red wine vinegar
– 50g dark chocolate; finely chopped
Plus:
– 600ml Double Cream
– 1 punnet of fresh strawberries
– 1 punnet of fresh raspberries
You'll also need:
– A piping bag fitted with a large star nozzle
– Some cute bowls or glasses to serve
Method:
1) Preheat the oven to 180°C/160°C Fan/gas mark 4/350ºF and line a baking tray with baking parchment.
2) Beat the egg whites until satiny peaks form, and then beat in the sugar a spoonful at a time until the meringue is stiff and shiny. Sprinkle over the cocoa and vinegar, and the chopped chocolate. Then gently fold everything until the cocoa is thoroughly mixed in.
3) Mound on to a baking sheet and smooth over using a spatula. Place in the oven, then immediately turn the temperature down to 150°C/130°C Fan/gas mark 2/300ºF and cook for an hour. When it's ready it should look crisp around the edges and on the sides and be dry on top, with a slight squidgy-ness underneath. Turn off the oven and open the door slightly, and let the chocolate meringue disc cool completely.
4) When you're ready to serve, break the meringue into pieces into a large mixing bowl.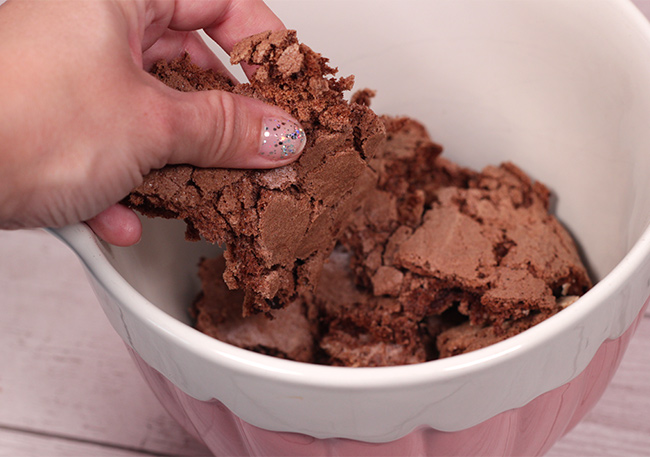 5) Using a whisk, whip the cream till thick but still soft & billowy place some of the cream into a large piping bag fitted with the star nozzle, then mix the remaining cream into the meringue, scatter over the chopped strawberries and raspberries and give it a final stir.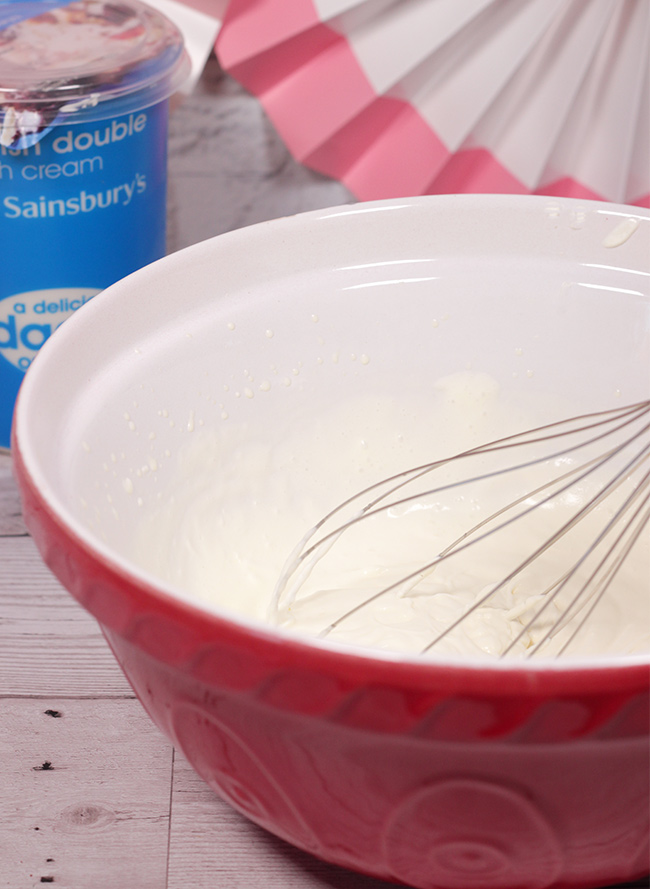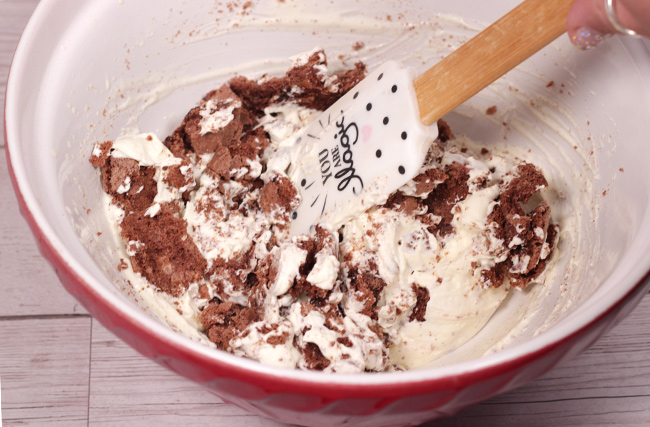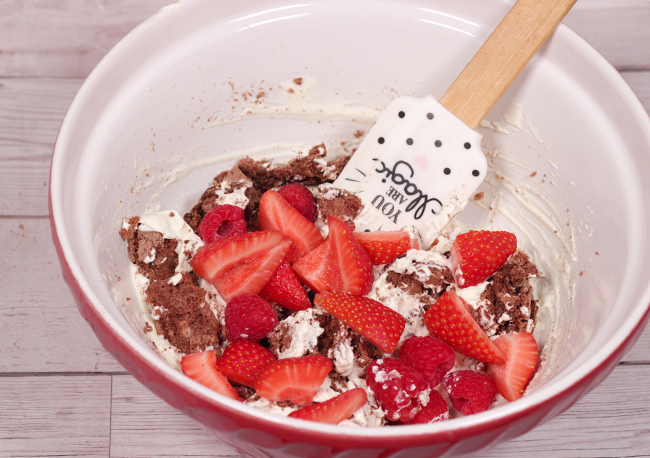 6) Spoon the mixture into cute little bowls or glasses then pipe swirls of cream on top & scatter over some chocolate curls, meringue and garnish with a couple of raspberries.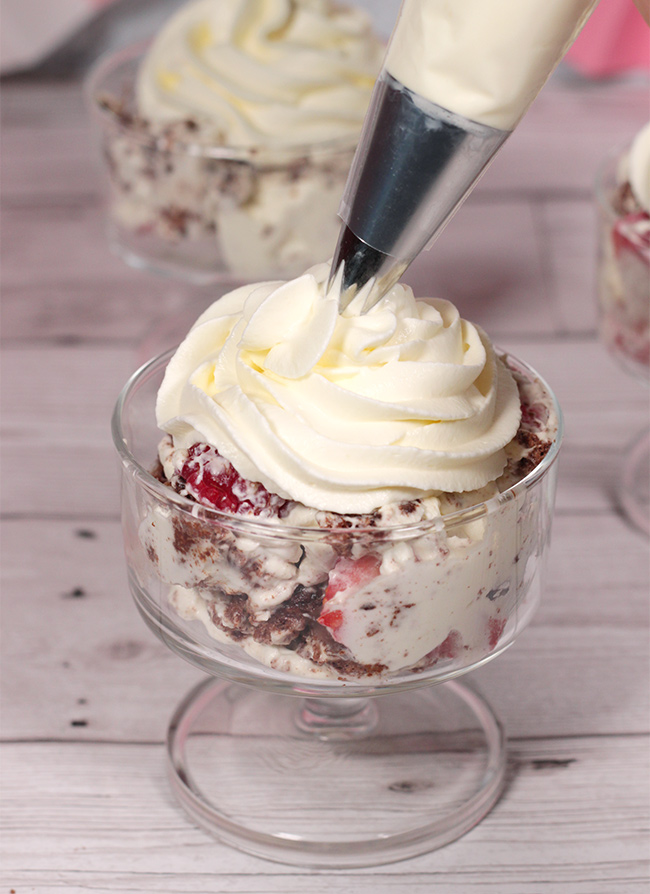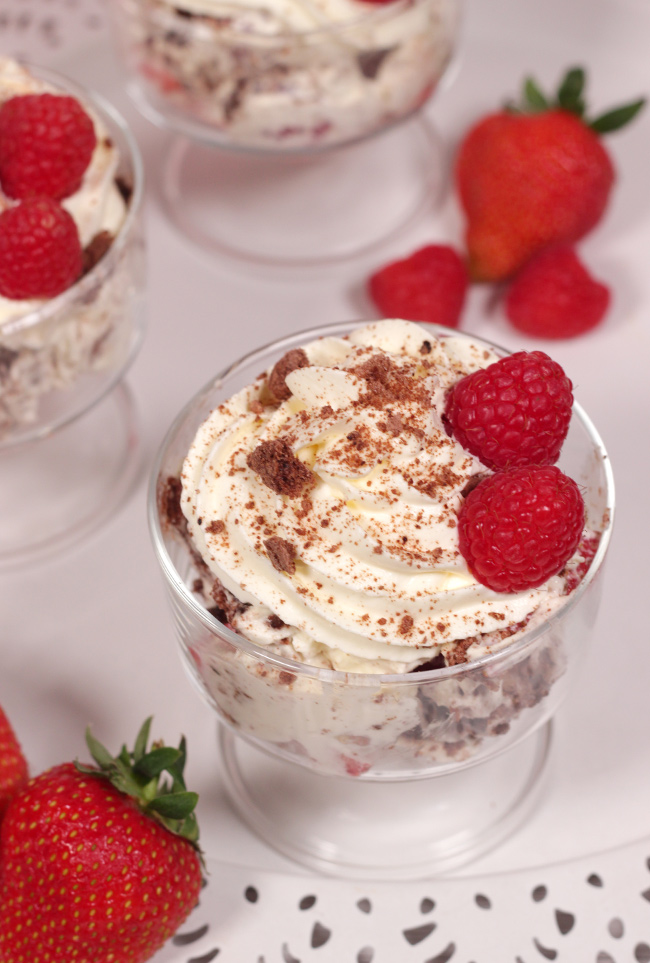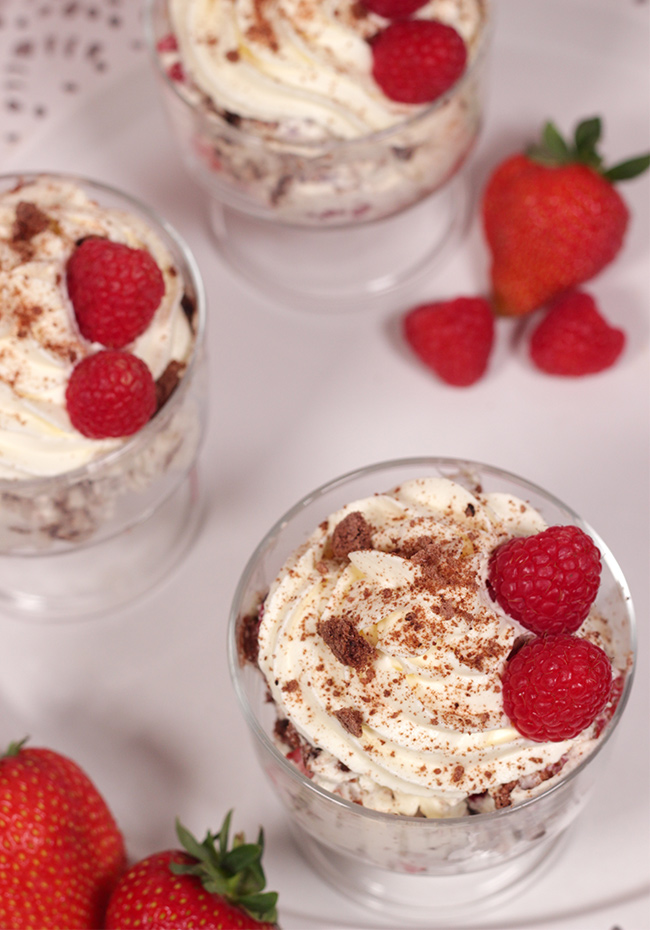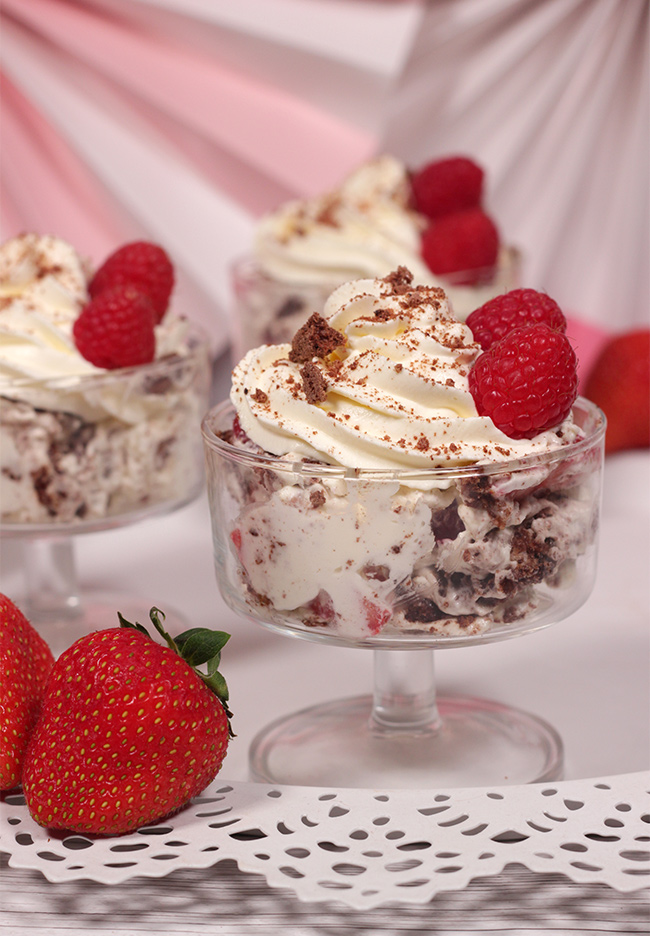 Serve and enjoy!