Mini Egg Rock Cakes
Rock cakes are among the first cakes I baked. A very traditional bake that is considered rather old fashioned yet so easy to make!
I recently found out on Twitter that quite a few people didn't even know what a rock cake is! It's pretty much a hybrid of a scone and a butter cake. Using very few good quality ingredients; you end up with delightfully moreish little buns that resemble rocks but don't actually have the texture of one (no chance of breaking your teeth on them!)
To me, they are a quintessential English kitchen bake. I have continued to make them over the years as they are so easy to throw together when you fancy a tasty treat. I, admittedly, have baked them more since meeting my husband, as his Nanna baked them, so they seem to have a special place in both our hearts.
I have always made them using raisin's or sultana's but rock cakes are also a good basis for your imagination, because it can hold rather complex and intense ingredients well. Giving your rock cake a delicate texture needs quite a bit of care. Like their cousin; the scone, you don't want to mix or handle them too much, otherwise you risk the bake becoming tough. You want to mix them only until barely combined before popping them into the tray.
I have a video recipe for these over on my YouTube channel, so why not head on over to check it out & don't forget to subscribe!
Starting with the basic recipe, you can stick with the traditional addition of dried fruit or could add nuts, spices, zests or extracts to take this bake to a whole new level! As Easter is fast approaching, I decided to add chocolate mini eggs to this batch. I thought regular sized mini eggs would be a bit too big so decided to buy these micro chocolate mini eggs instead and they worked perfectly!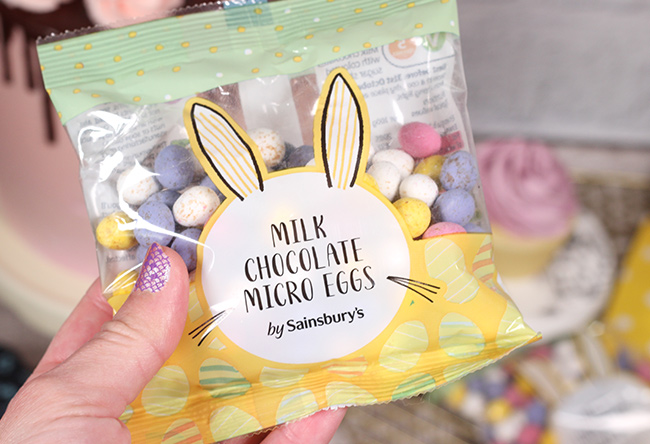 To Make these rock cakes, you will need:
Ingredients
– 100g unsalted butter
– 75g Light brown soft sugar
– 200g Self raising flour
– 1 Large free range egg
– 200g micro mini eggs
Method:
1. Preheat your oven to 160°C/320°F/Gas Mark 3. Spray a 12 hole muffin tin with non-stick cooking spray.
2. Place the flour and butter into a large mixing bowl and rub the butter into the flour until it resembles breadcrumbs.
3. Add the sugar and mix in, then add the egg and mix until it's just incorporated.
4. Add the mini eggs, keeping a handful aside, and mix in.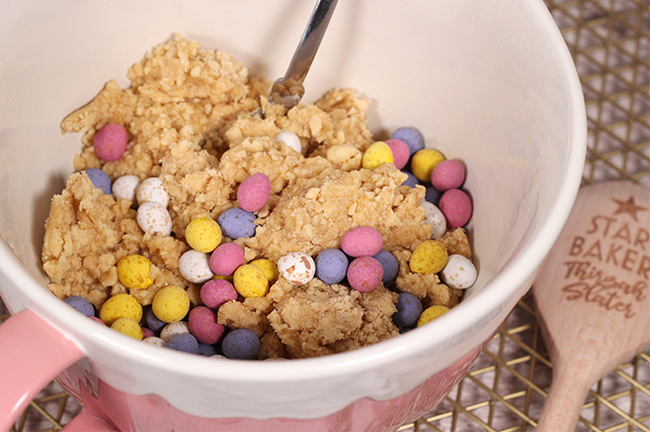 5. Break off pieces of the mix and pop into the muffin tray cavities. Pop the reserved mini eggs on top of each and place in the oven to bake for 15-20 minutes, until they are lightly golden brown.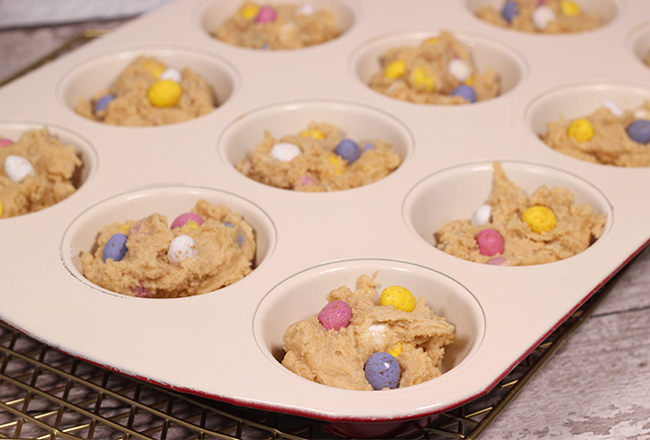 6. Remove from the oven and leave to cool in the tray a little before transferring to a wire rack to cool completely.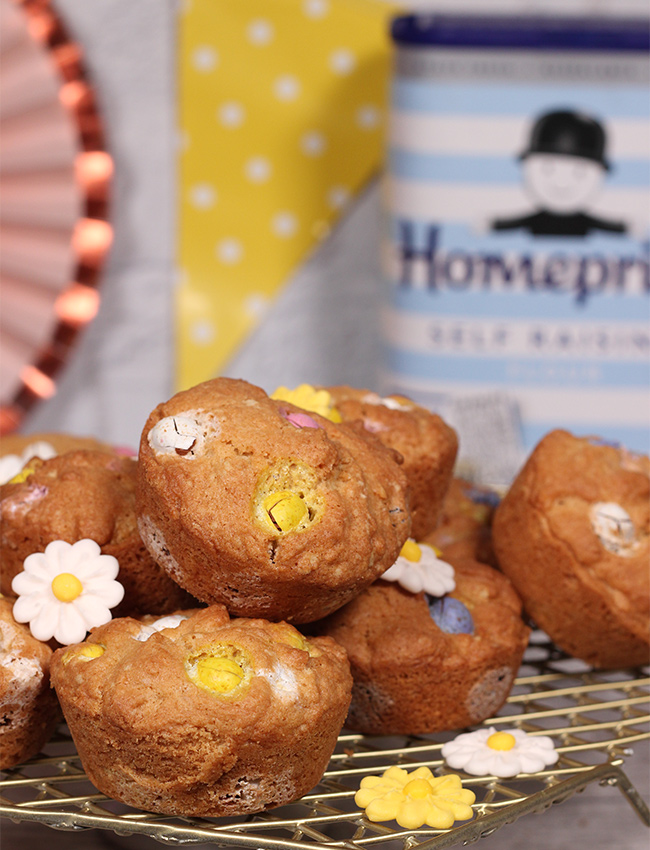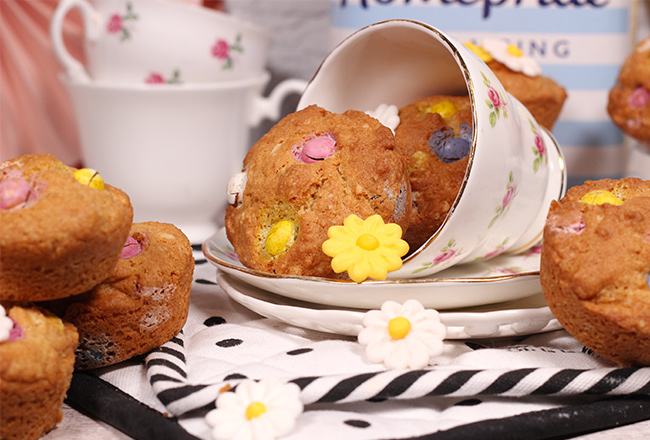 They are perfect served as part of afternoon tea & are equally delicious served with a nice cuppa!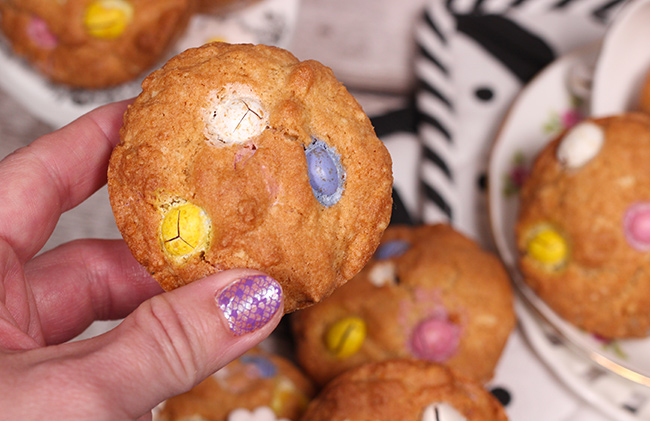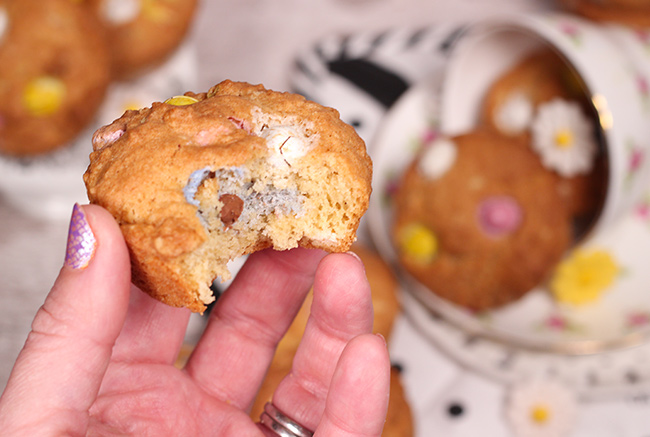 Happy Baking!
Thirzah xoxo