This TMNT Leonardo cake is vanilla sponge filled with vanilla buttercream and jam. Cake is covered in grey and green sugarpaste. Leonardo made to look like he is popping out of a drain with a manhole cover on his head. Finished with sugar birthday message on the cake board and recipients name on the front of the cake.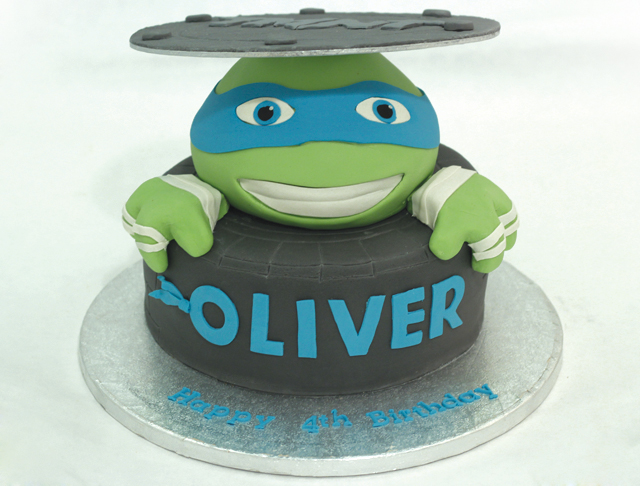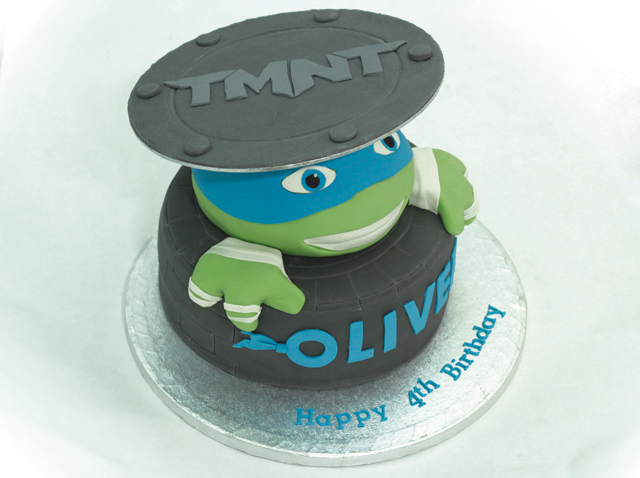 Detail of manhole cover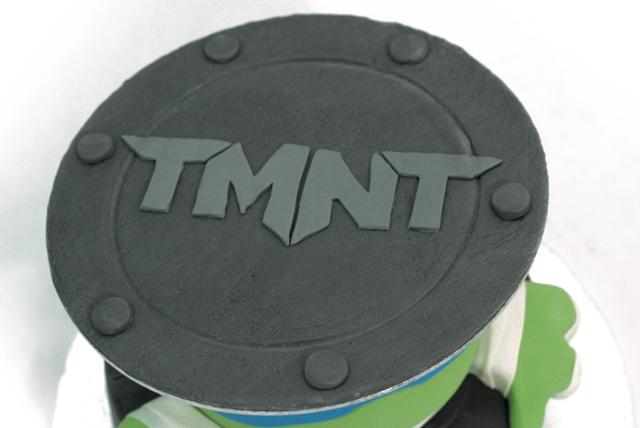 Detail of recipients name on the cake, first letter of his name to look like TMNT mask.