It's the 150th year of Lewis Carroll's – Alice's Adventures in Wonderland & there is plenty of events and items to mark the occasion including The Alice in Wonderland Exhibition at the British Library, which runs from the 20th November 2015 – 17th April 2016. I'm really looking forward to visiting the exhibition as Lewis Carroll's original manuscript with hand drawn illustrations will be on show along with other artists editions and work.
In the mean time, the British Library have opened an Alice in Wonderland pop-up shop in the entrance hall. I was lucky enough to visit  it on my week off work last Thursday.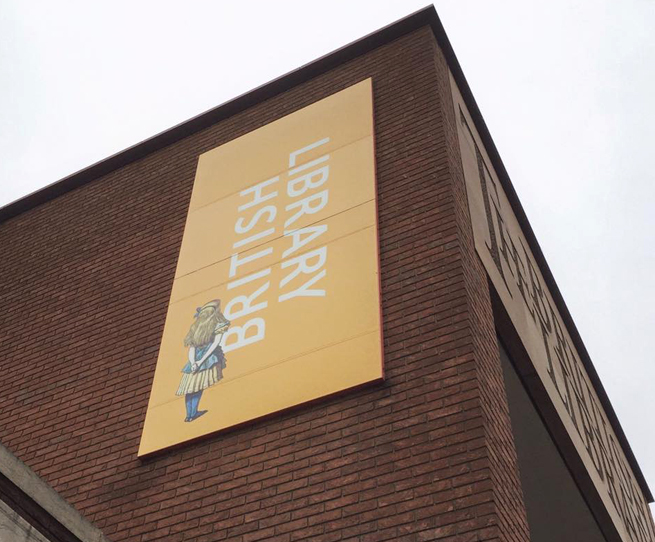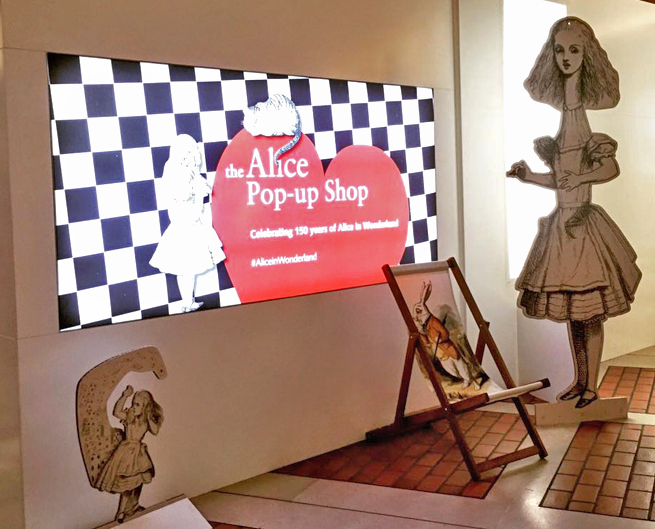 I was in Alice in Wonderland heaven…there was so much stuff to buy from different editions of the books, tee's, umbrella's, jewellery, home decor, sweets and crockery.
I could have bought everything!! A big well done to the visual merchandisers who set up the shop, it is beautiful!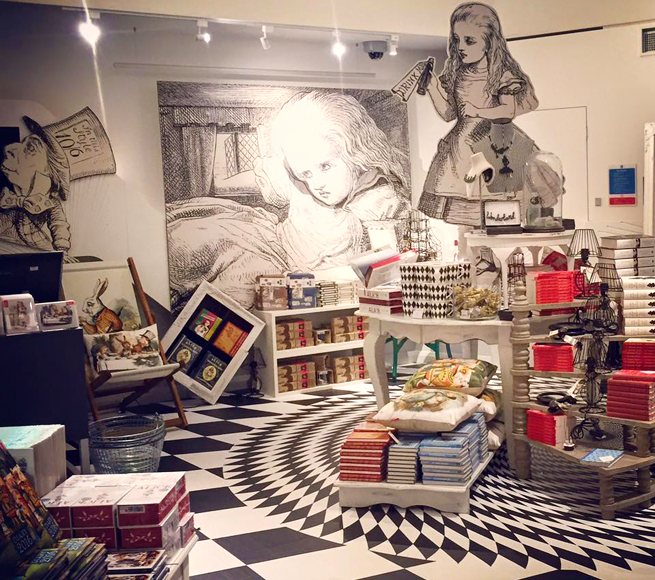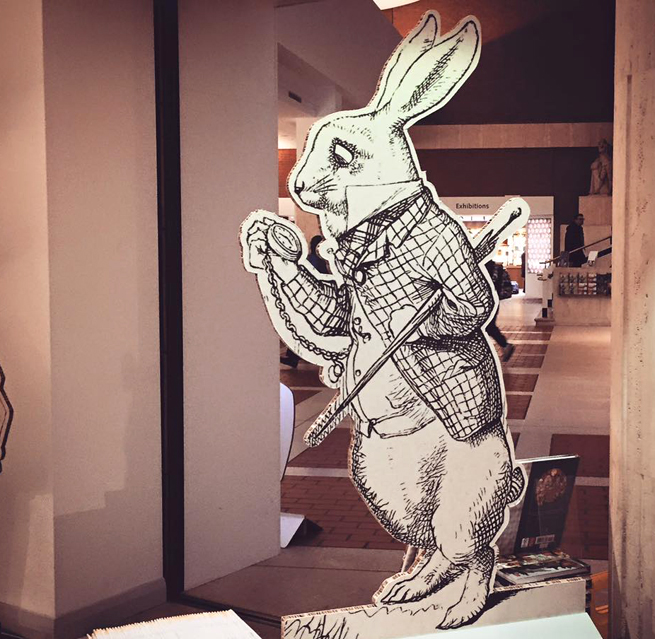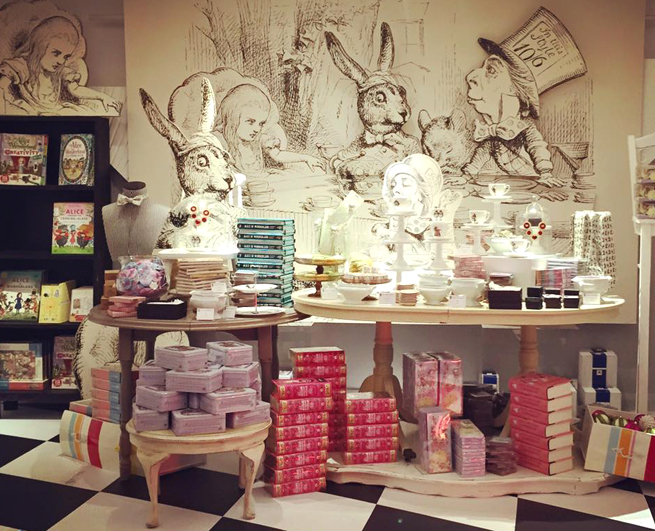 These little bottle's of bubbly with drink me labels are just adorable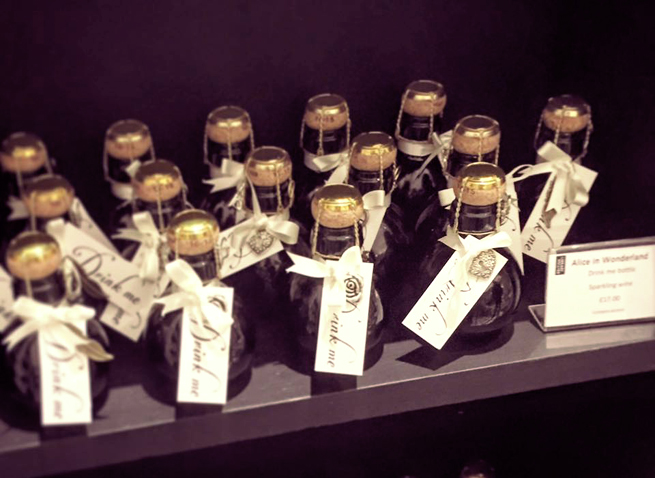 I did treat myself to a few things including a tote bag designed by Craig Yamey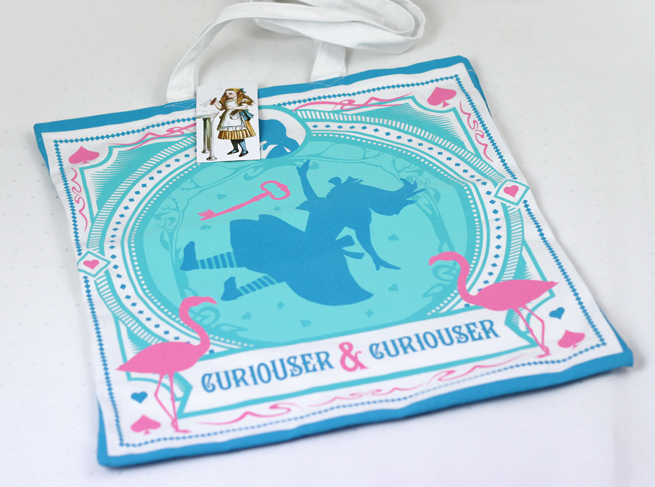 A cake stand and mini plate designed by Miss Etoile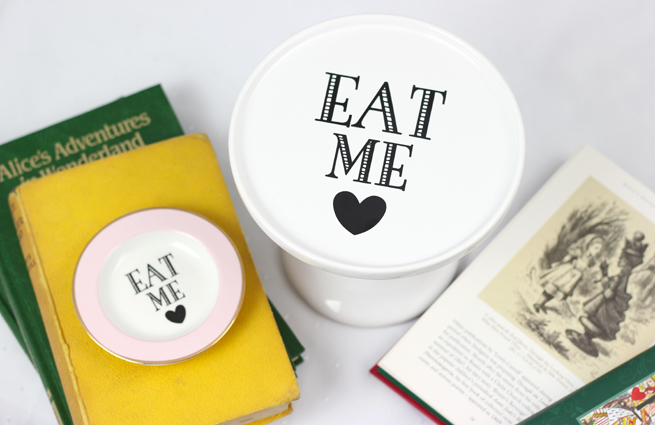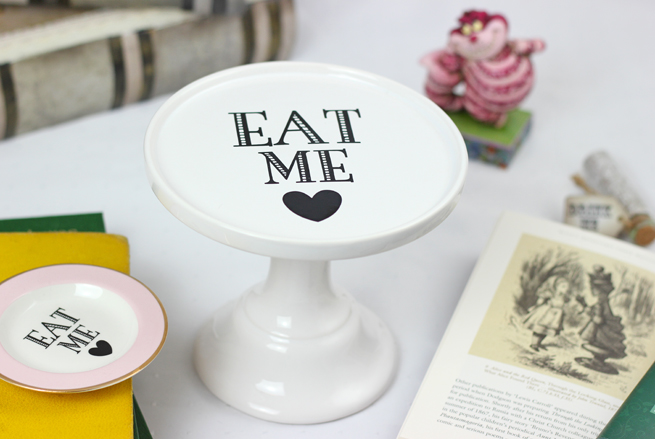 And this gorgeous necklace made by Little Moose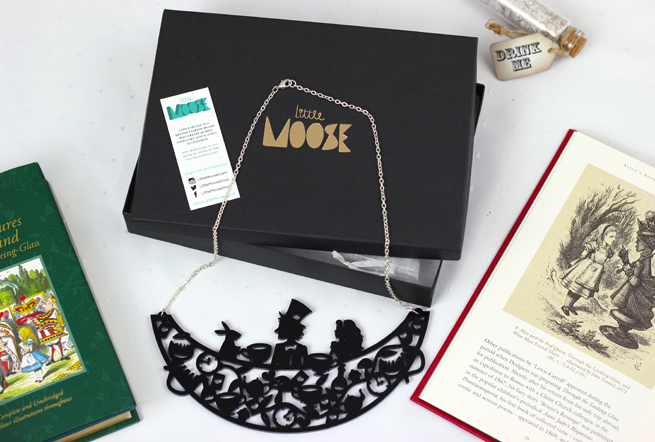 I may have to treat myself to more Little Moose Jewellery, it's really quirky and they also sell cute handbags & purses.
If, like me, you are Alice in Wonderland obsessed, the pop-up shop is well worth a visit! Hurry though, as it's only open until the end of January 2016! If you can't make it though, you can buy a few of the items from the British Library shop online and don't forget to visit the other sellers websites in the links!