So as 2015 is starting to draw to a close, I felt like I should write one last post for the year and reflect back over what I've enjoyed most this past year and share some of my favourite cake creations.
2015 has certainly been a busy one! I enjoyed visiting many places this year with family, had many gatherings with friends and the highlight of the year was enjoying an amazing honeymoon on a Royal Caribbean cruise around the Mediterranean, a much needed break to unwind and take in some culture and history in Pompeii and Rome.
I have also tried to write up more recipe and blog posts this year, I hope to write much more in 2016. Though it can sometimes be difficult for me to find time to write, what with working full time, creating cake orders, trying to keep my house in order and balancing it all out with some me time to relax.
Moving onto the many cakes I've created this year –  there have been a few challenges, I loved creating every one but there are a fair few out of them all that I got really excited to make out of 32+ cakes, I've managed to choose my top 10 favourites that I was really pleased with:
10. Minnie Mouse cake, I got to use some Disney cutters for some of the decorations for this cake and was so pleased with the finished cake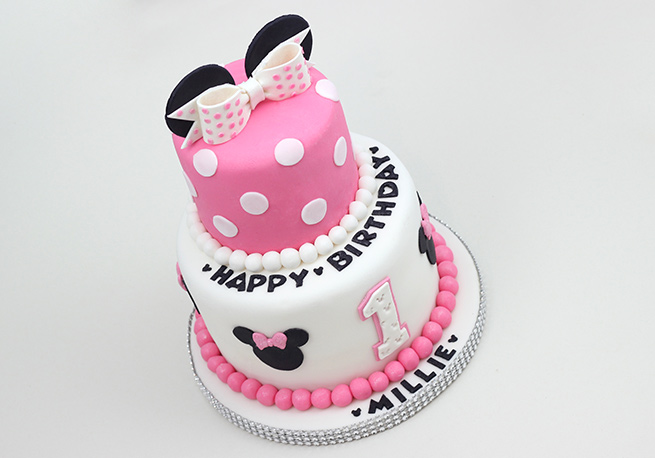 9. Toy Story cake, it seems to be a favourite among pinners on Pinterest! I've made this cake a couple of times, it's fun to create and looks wonderful when it's complete 🙂

8. Steam train engine cake. I occasionally get asked to make sculpted cakes in unusual shapes – usually cars or fire engines which I've created a few of! This train cake was made up of many different shaped cakes sandwiched together. I was really pleased with the finished creation.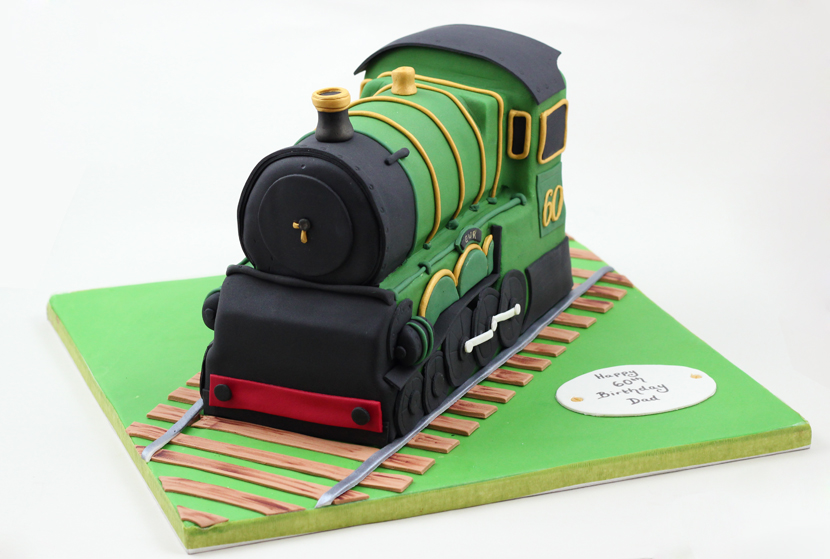 7. Jungle baby shower cake, created for the sister of one of my friends. I absolutely loved creating this cake as it was a gender reveal cake and the sponge within was blue. This was also a joy to decorate as I could really use my imagination to create the animals & decorations. I loved the hippo's in the little lake at the bottom of the waterfall.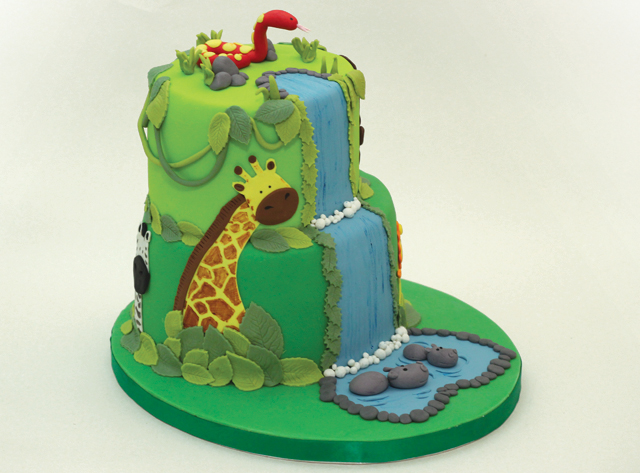 6. Batman cake that I created for my husbands birthday this year. I really wanted to try out a few different decorating methods using different edible media which included airbrushing and hand painted designs.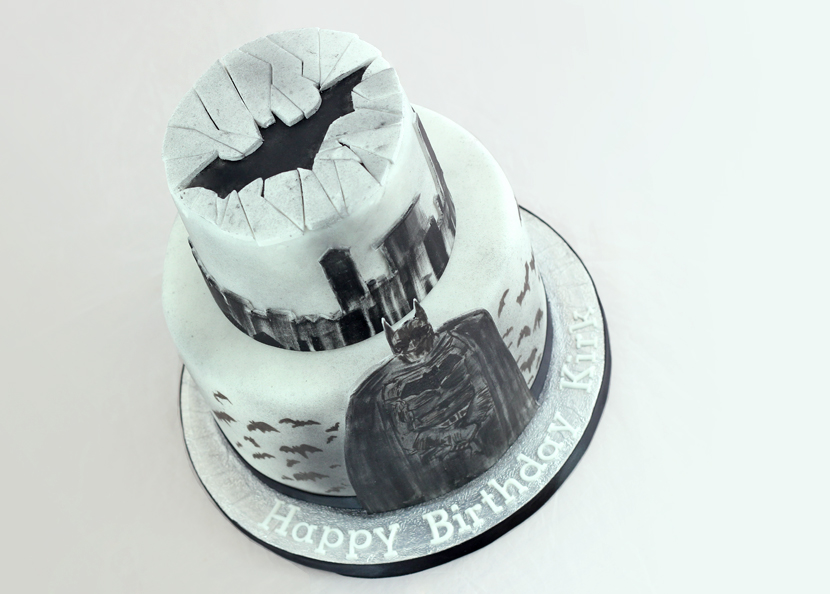 5. Minion cupcakes. I love minions – I've seen both despicable me films and after watching the Minions movie at the cinema! I decided Bob is my favourite, he is so small and just too cute! I wanted to create minion cupcakes for ages so made these for my colleagues at work. It was so fun to create all the different facial expressions. I'm yet to create a minion cake, so if anyone out there wants to order one….please ask me! I'm dying to create one!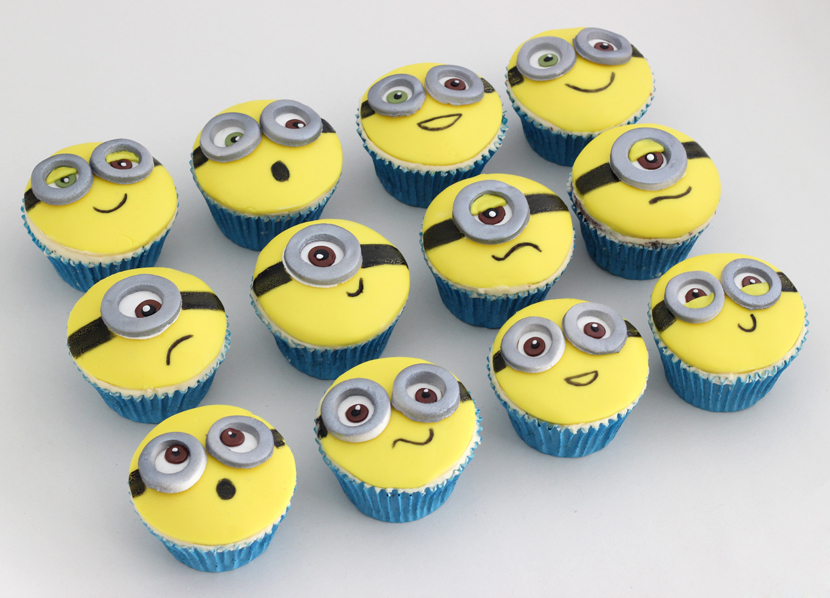 4. 1st Birthday/New Years Eve celebration cake – the last cake I created this year. I loved using all pastel colours in this cake and finally got to make sugar streamers; which I've wanted create and decorate a cake with for a long while! My client wanted something that looked a bit like fireworks to tie in with New Years Eve celebrations as well as a cake for her daughters 1st Birthday.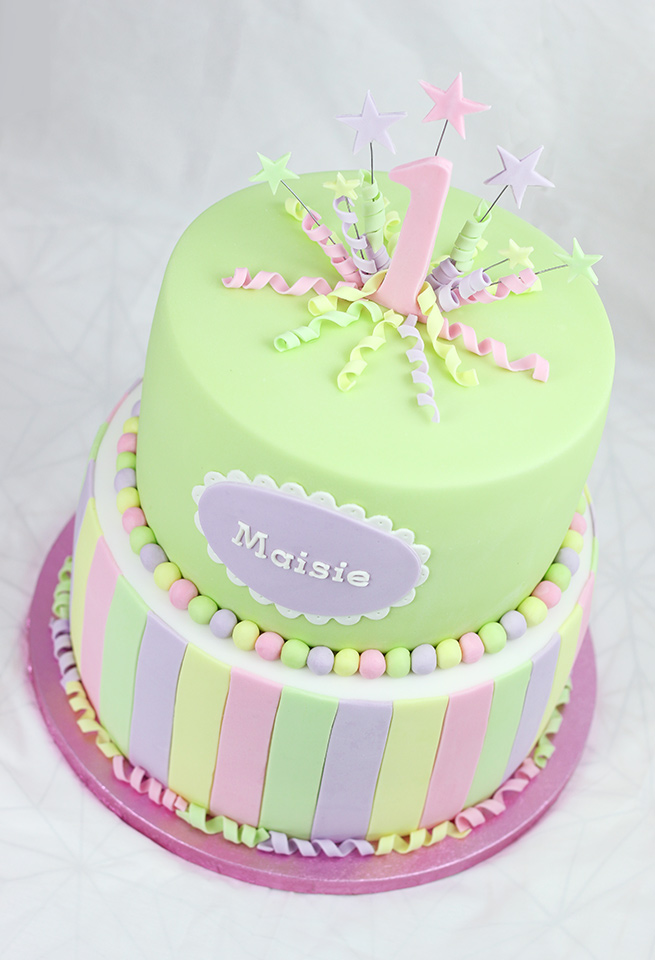 3. Avengers cake. This was one of those cakes that I really wanted someone to ask me to create so was really pleased when I finally got to make one! I love the Avengers films! I also finally got hold of some new tools to help me create sharp edges on the fondant and this is one of the first cakes I got to try them out on. I was really pleased with how this turned out.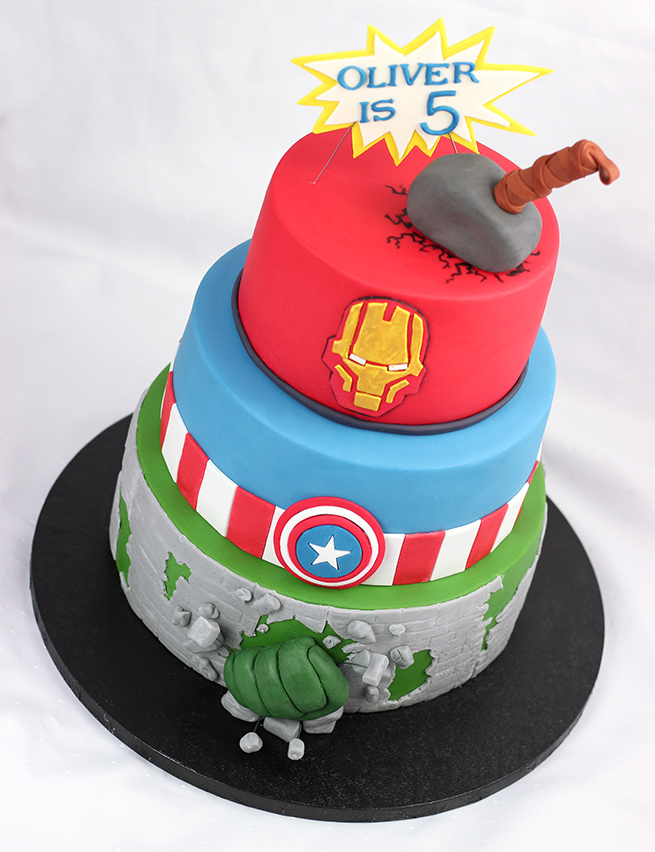 2. Clangers Cake. Which I created for the daughter of one of my friends. Spherical cakes are a challenge to create as getting the fondant covering the cake well can sometimes be quite difficult. This was fun to make though as I loved making the moon and the tiny Clanger turned out super cute! I love creating sugar figures for cake toppers too. I have created other spherical cakes including a ball of wool. I would love to create more cakes this shape though, hopefully 2015 will be the year I get asked to make a couple of Star Wars themed cakes such as a Death Star and a BB-8 Droid…that would be AMAZING!!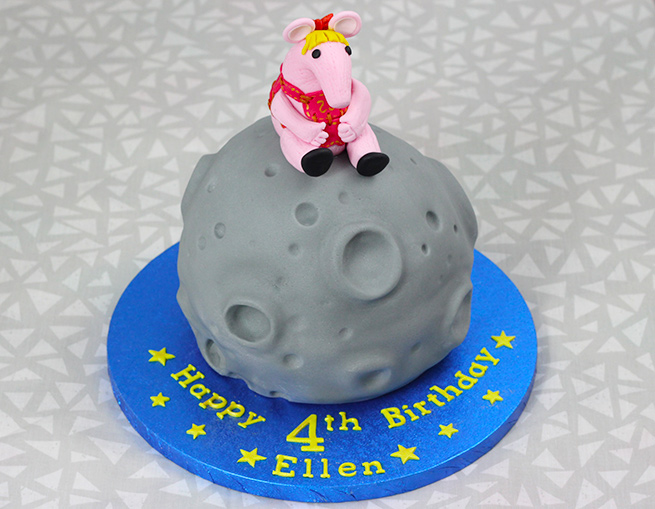 1. So, the long awaited number one cake I created this year was this Carousel cake. it's one of those cakes I wanted someone to ask me to make and when a returning client asked me to create this cake alongside a mammoth order of cupcakes and sugar cookies…I got really excited. My mind was taken over for weeks thinking of how I could make each tier, decorations and all the details I wanted to add and how I was going to assemble it all. It was like creating some kind of cake architecture and was the biggest, tallest cake I made! It was the first cake I incorporated using Rice Krispie treats into as I needed the roof of the carousel to be reasonably light and easy to mould into the shape I wanted. It turned out pretty stunning if I do say say so myself 😉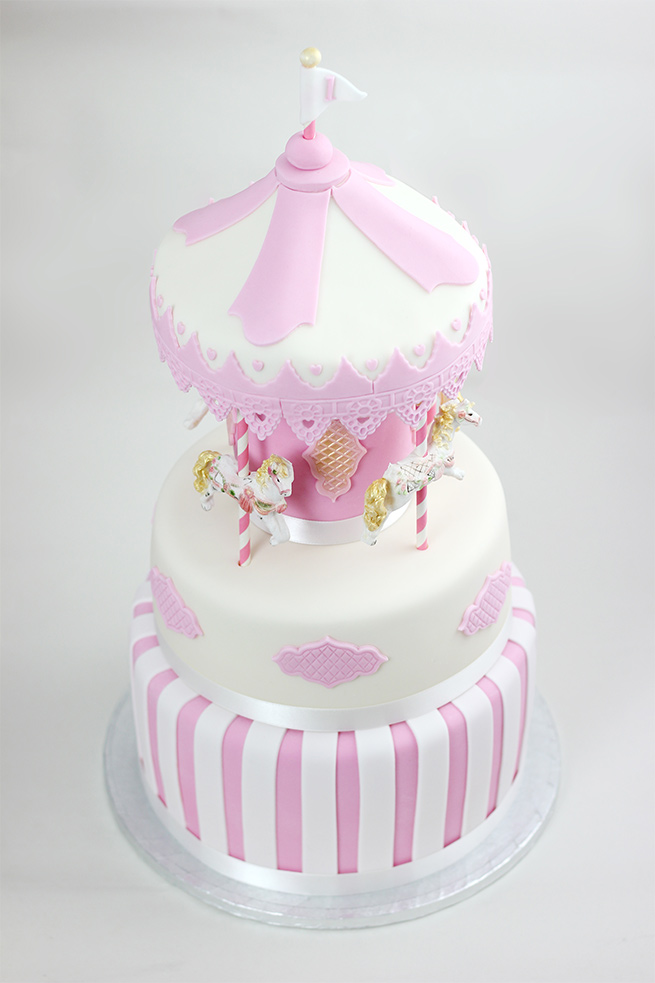 I would like to take this opportunity to thank all my customers for asking me to create all the cakes I've had the joy to make in 2015 and thank you to those of you who have recommended me to others. I have some other cakey ventures I hope to pursue next year so watch this space!!
Wishing you all a very Happy New year in 2016!!