It's been a while since I last wrote a monthly favourites post what with being extra busy creating lot's of delights for my Great British Bake Off Bake Along series and preparing for our annual Halloween pumpkin party.
Now that GBBO 2016 and Halloween is over (sad face) I can, however focus on upcoming cake creations, I have a really exciting one to make for a friends 30th next month and a few wedding creations to make in 2017!
I've also got a few ideas for festive bakes that will be posted over on my recipes section.
Now back to my favourite things from October – first is the discovery that there is a New Cake International magazine!! Filled choc full of amazing tutorials and everything cake related from some of my favourite cake artists including Tracey Rothwell of Little Cherry Cake Company & Paul Bradford who has an online sugar craft school.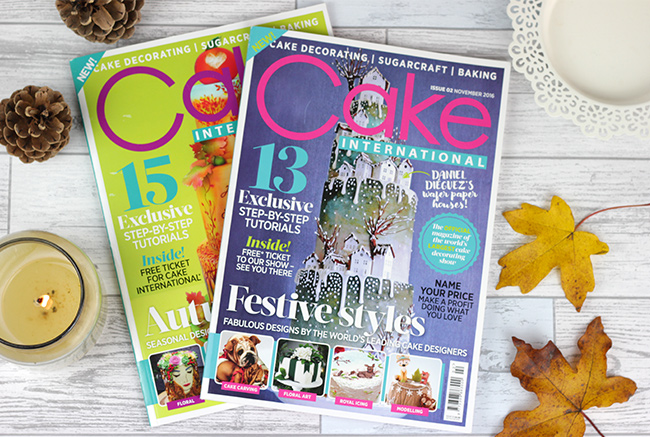 I spotted the October edition when checking out the magazine section in Sainsbury's and when I picked it up to have a look I noticed it was issue 1 and decided to pop a copy in my shopping basket. There are some really inspiring ideas inside these magazines from sugarcraft to really in depth tutorials to bake, carve and decorate some really amazing looking cakes. I'm yet to go to Cake International and hope to attend the next exhibition in London next year.
Talking of Exhibitions, we went to MCM Comic Con at ExCel last Sunday and it was amazing!! I didn't take as many photo's as I wanted, as I was busy checking out all the stands selling anything from comics and film/TV show memorabilia to t-shirts, clothing and accessories plus some of the Cosplay was pretty cool, it has to be the place for the most interesting people watching ever, some people in Cosplay get right into character and they have stand off's with other characters which is so funny to watch. We went quite early and got to look at some of the exhibitor stands in depth but as soon as the later arrivals started turning up it was incredibly busy! The Artist section, where we begun, was very interesting and I picked up a couple of pairs of cute earrings from Skribble This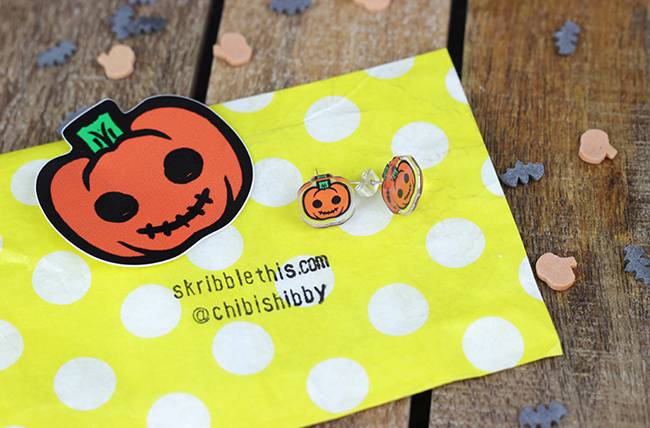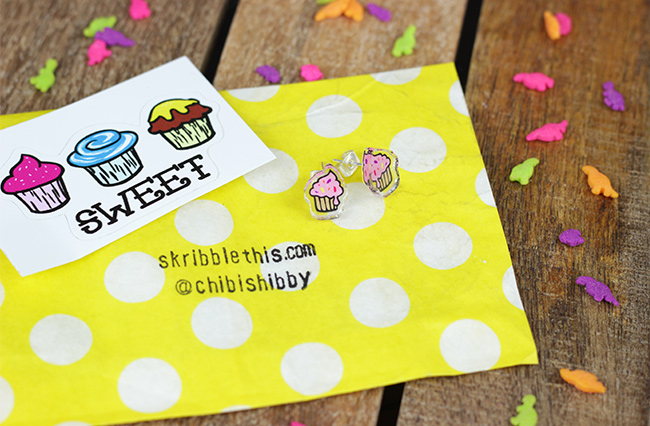 I initially saw the pumpkin and cake designs on her table and when I went over to take a closer look I noticed the earrings! The pumpkin ones are cute for Halloween and simply couldn't resist the lil cupcake ones!
I think we will definitely return to Comic Con again as there is a lot to see and purchase if you're a comic, Anime, Sci-Fi/Fantasy film and TV Fan and there is just so much collectible stuff too!
My next favourite item from last month is the Boo! edition of Cake Bag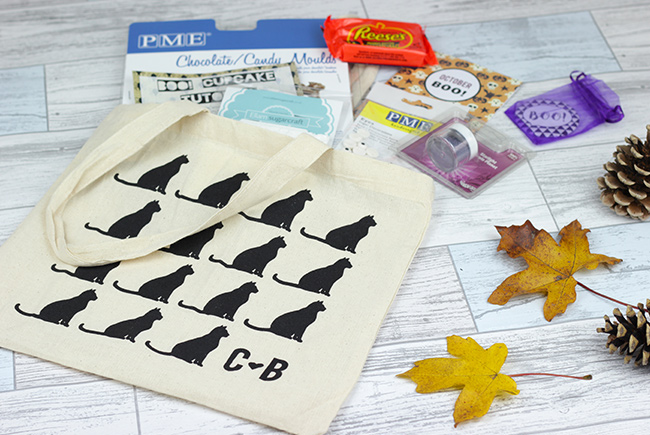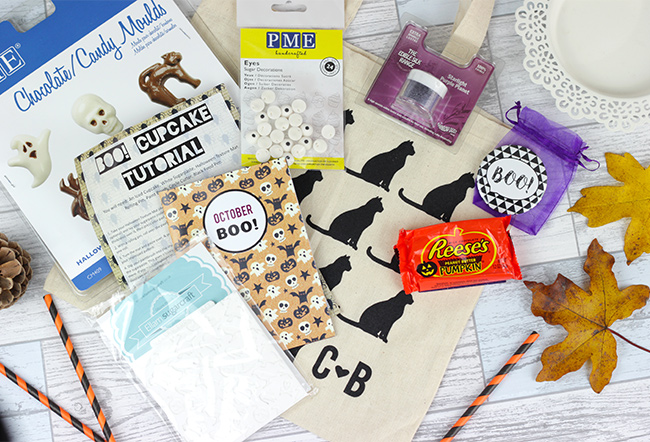 I was really looking forward to this edition as I absolutely LOVE Halloween. I was happy to see the silicone mould to create some spooky cake toppers and cookie decorations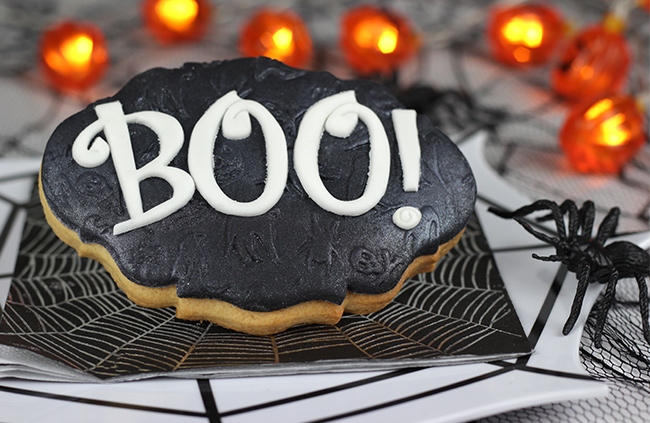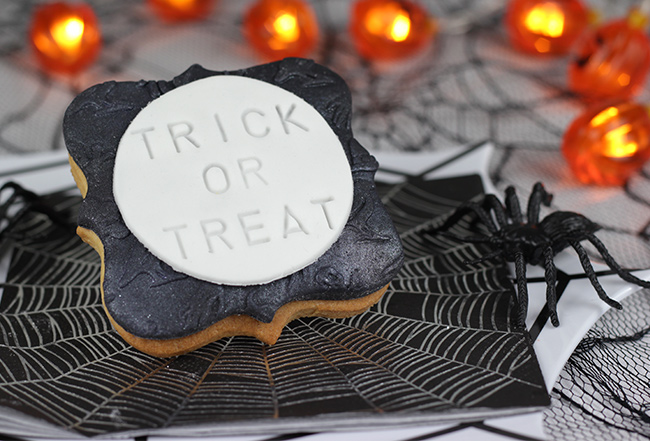 the sugar eyes from PME were fun to use to decorate these mummy cookie pops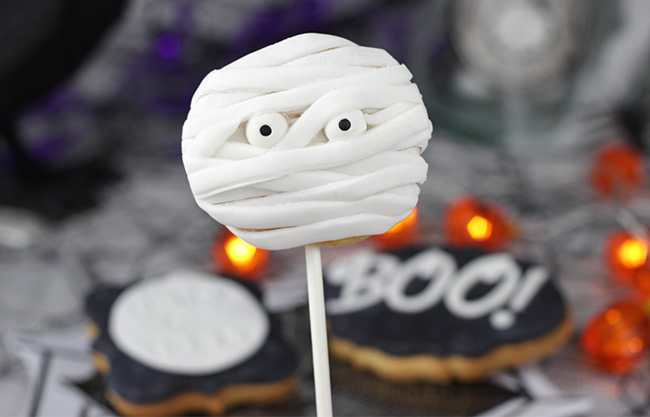 There was also some Halloween Moulds, a mirror – perfect to pop in your make-up bag, Reese's Peanut butter pumpkin as a little treat and some purple lustre dust all presented inside a cute tote bag with a black cat design. The cake bag for November is called Cosy Christmas which sounds lovely!
Finally, my favourite tea purchase for Autumn is this spiced pumpkin pie chai from Bluebird Tea Co.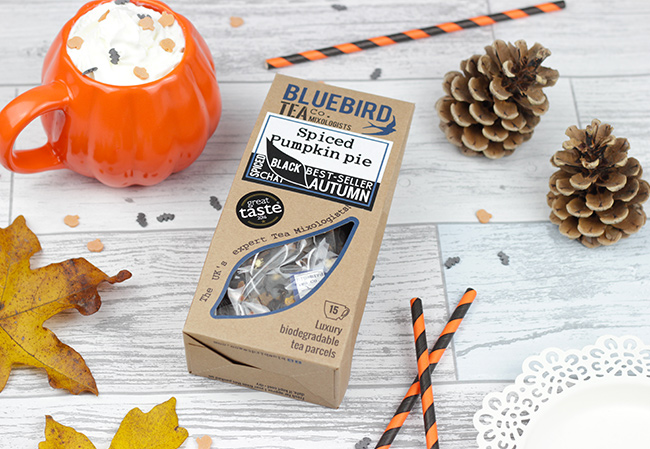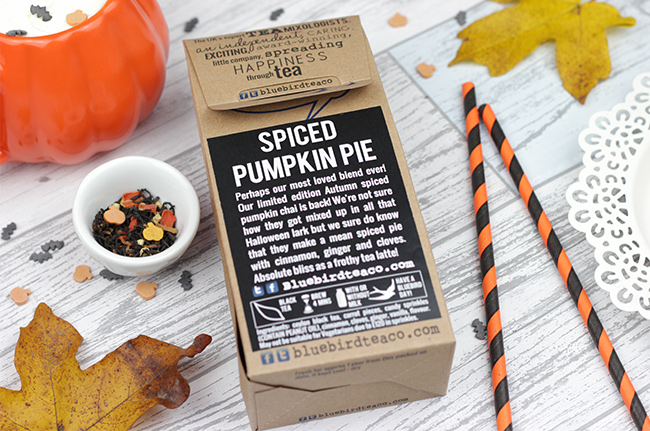 I usually drink flavoured green tea's or peppermint but wanted to try something warming as the colder Autumn weather set in. I had heard about Bluebird Tea Co. through some other bloggers so decided to give their tea's a go. I saw this pumpkin spice one and couldn't resist, so ordered a box of the tea bags. The aroma is pleasant with a strong clove scent and the flavours of the clove, cinnamon and ginger are all very well balanced along with the black tea leaves and amongst the leaves & spices are little pumpkin sprinkles which melt into the tea when brewing to give a slight sweetness. It's not at all bitter, which I was afraid of as the instructions advise to brew the tea for 4 mins and I've found green tea to go really bitter if you brew for too long but the flavour of this is perfectly warming with no bitter aftertaste.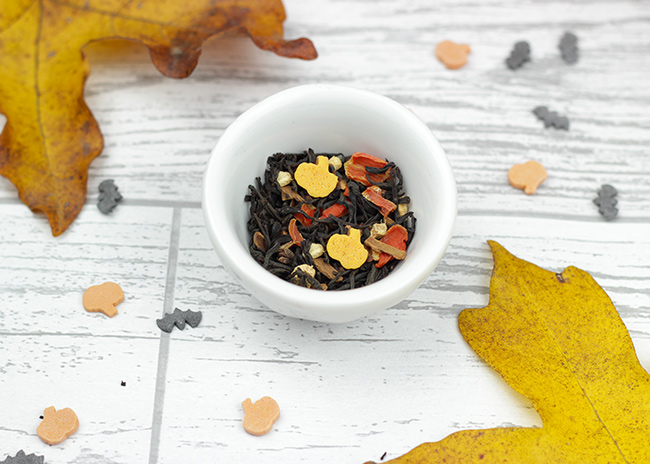 The colours are so Autumnal. Unfortunately, this blend is discontinued until next Autumn but I also found 2 samples of very festive blends tucked away in the box; Christmas cake and gingerbread chai which I'm really excited to try. These blends are currently available on their website along with some other flavours including Snowball, Hey, Sugar Plum and Mulled Cider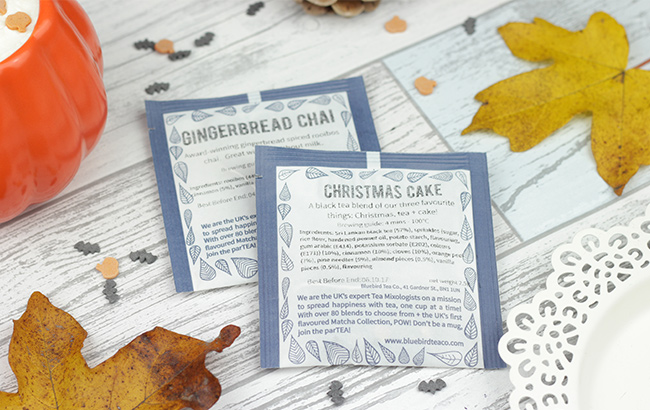 I think I may need to stock up on some more of their tea's to see me through the winter months!
So those are all my favourite finds that brought me joy in October. What have you enjoyed most about last month?