I know I've already posted an Easter recipe for Rocky Road, but couldn't resist making delicious Easter themed cupcakes.
I didn't want to just make a cupcake topped with buttercream and mini eggs alone…oh no…I wanted something a bit more and I've been craving chocolate Easter nests, so what could be better than combining cupcakes with Easter nests topped with yummy micro mini eggs and Galaxy golden eggs?!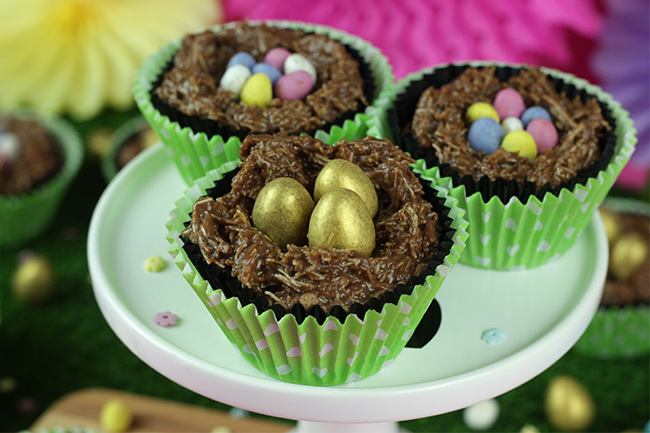 These are a chocoholics dream! Deliciously light chocolate cake with a layer of chocolate buttercream, topped off with the chocolate nest and finished with mini eggs…yum!
To make these you will need:
Ingredients:
For the cupcakes:
50g Cocoa Powder
6 tbsp boiling water
3 Large eggs
50ml Milk
175g Self-raising flour
1 tsp Baking powder
100g Soft butter
300g Caster sugar
Chocolate Buttercream:
250g Unsalted butter
500g Icing sugar
75g Dark chocolate – melted
1 tbsp boiling water
For the Easter nests:
200g Milk chocolate
60g Golden syrup
60g Unsalted butter
4 Shredded Wheats
Mini eggs and Galaxy Golden eggs
Method:
1) Pre-heat the oven to 180°C/350°F/gas mark 4.
2) Line two 12 hole muffin pans with cupcake liners.
3) Place the cocoa powder into a bowl, add the boiling water and mix until smooth.
4) Add all the remaining ingredients one at a time mixing well between each addition until all combined.
5) Using an ice cream scoop, fill each cupcake case a third full with the cupcake batter. Bake in the pre-heated oven for about twenty minutes until they have risen about halfway up the cases. Remove from the oven and leave to cool.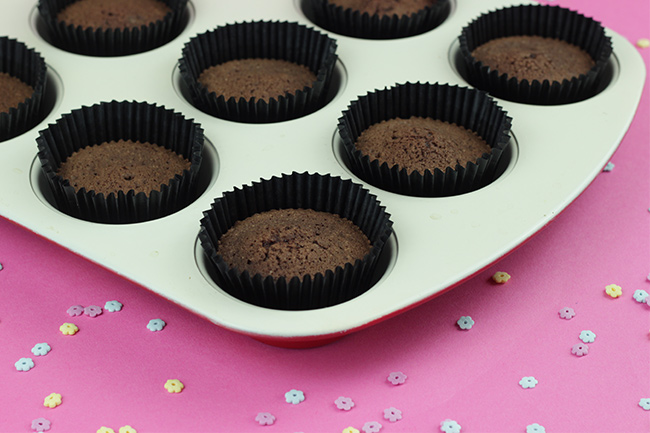 6) Whilst the cupcakes are cooling, make the chocolate buttercream by whipping the butter in a freestanding mixer or use a hand held mixer, until the butter is light and creamy. Add the icing sugar and mix again until smooth and light. Add the boiling water and melted chocolate and mix once more until fully combined. Place into a piping bag and set aside.
7) Make the Easter nests by placing the chocolate, butter and golden syrup into a heat proof bowl set over a pan of boiling water or blast in the microwave in 20 second intervals until completely melted, stir until smooth and glossy. Break up the shredded wheat into the bowl of melted chocolate mixture. Stir until the shredded wheat is fully coated in the chocolate.
8) Pipe the buttercream into the centre of each cupcake and use a pallet knife to spread to the edges of the cakes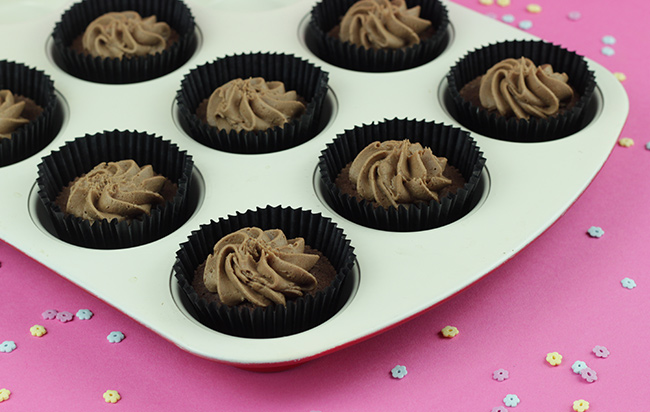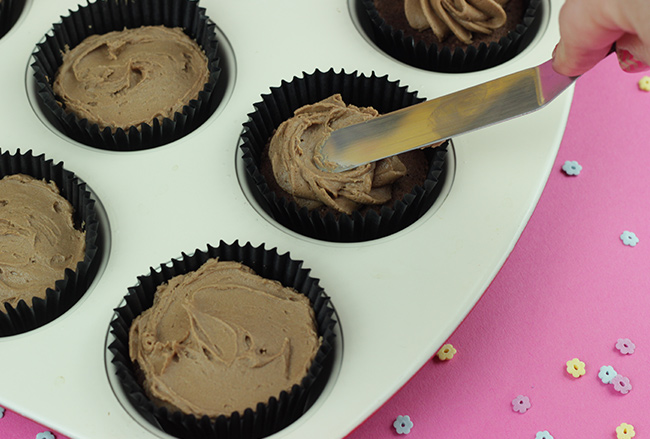 9) Spoon the chocolate shredded wheat mixture onto the tops of the cupcakes and make into a nest shape with an indentation in the middles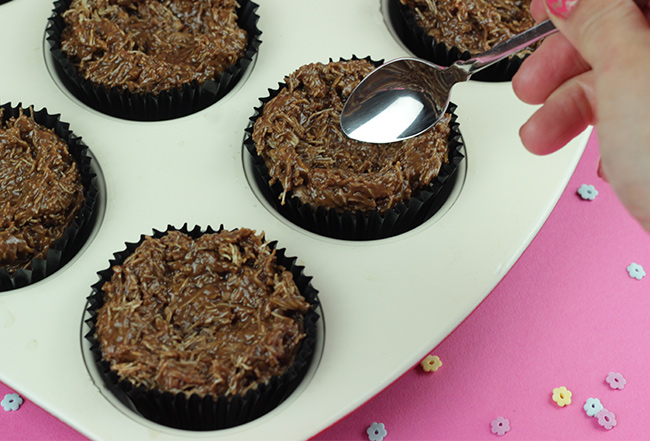 10) Add the mini eggs & Galaxy golden eggs to the centres of the nests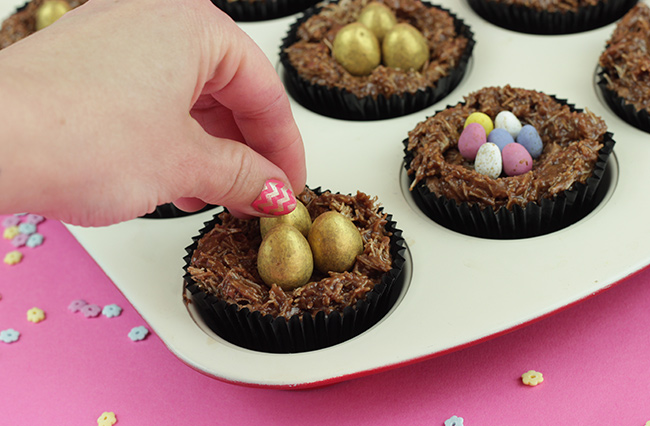 11) Chill in the fridge for about an hour until the nests are firm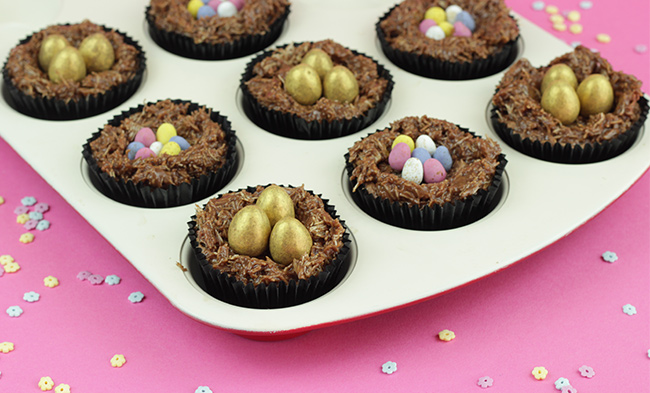 Serve and enjoy!
These are so delicious as you get soft chocolate cupcake and crispy chocolate nests with every bite with a little chocolate buttercream yumminess in the middle! (Is that enough chocolate?!)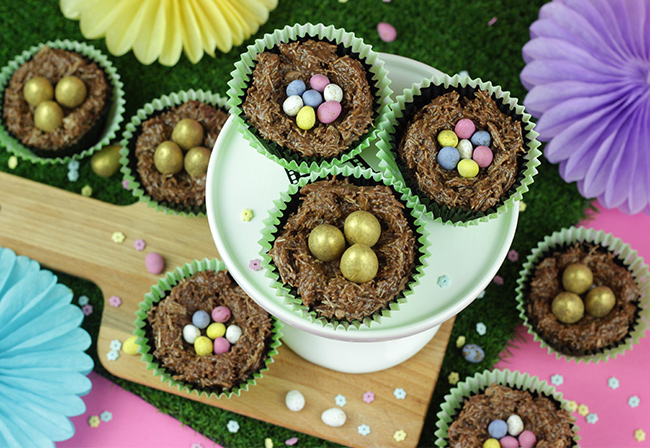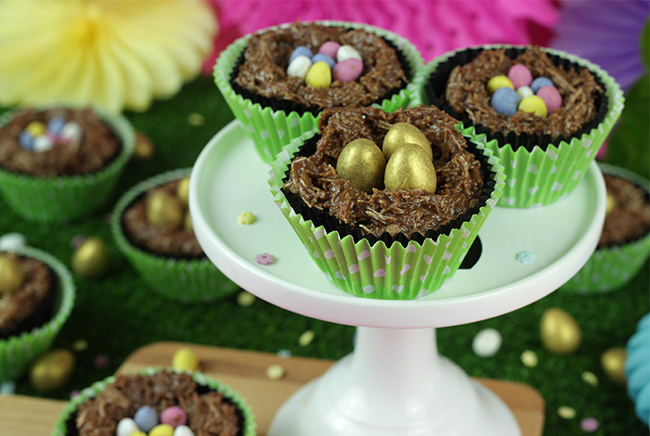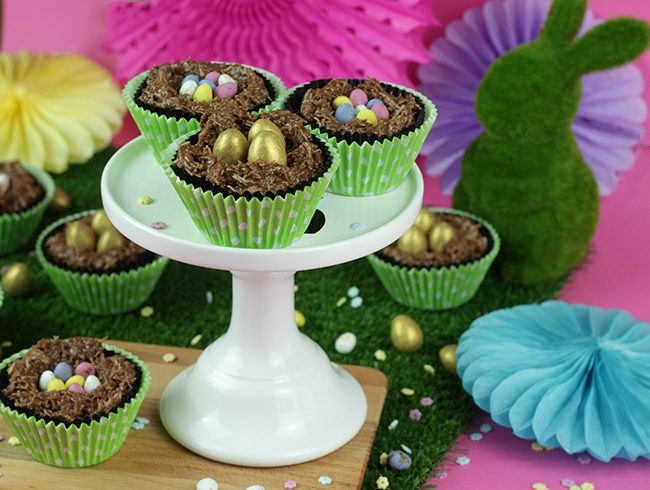 Perfect to serve as dessert or as part of an Easter Sunday buffet…yum!
I hope you enjoy making these scrummy treats this week!
Happy Baking!
Thirzah xoxo