2 tiers consisting of vanilla sponge cake filled with vanilla buttercream and raspberry jam and chocolate cake filled with chocolate buttercream. Covered in white fondant icing and decorated with handmade sugar bow, handmade sugar baby booties cake topper and finished with personalised message on the cake board and white satin ribbon around the board & each tier of the cake.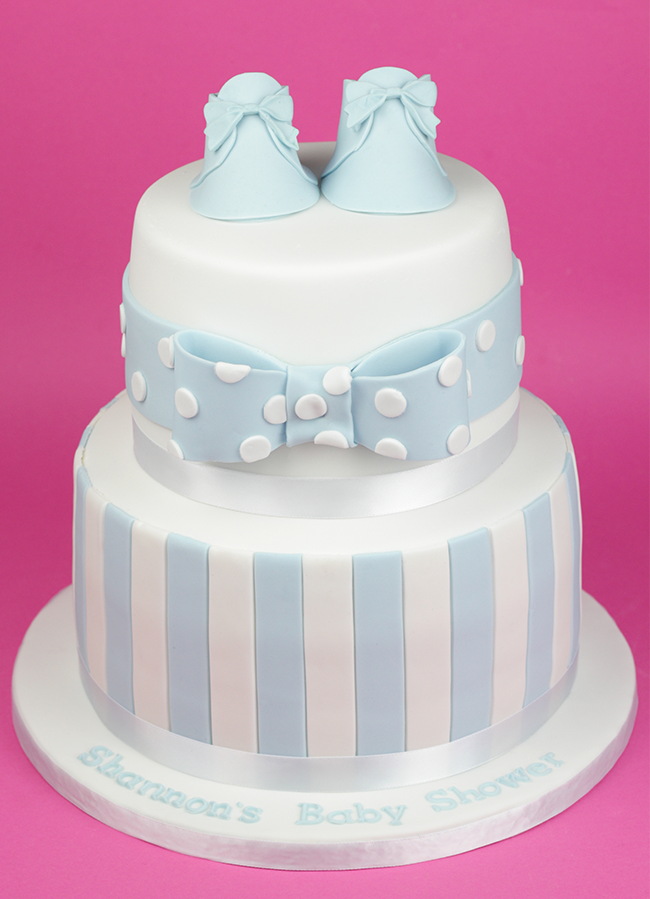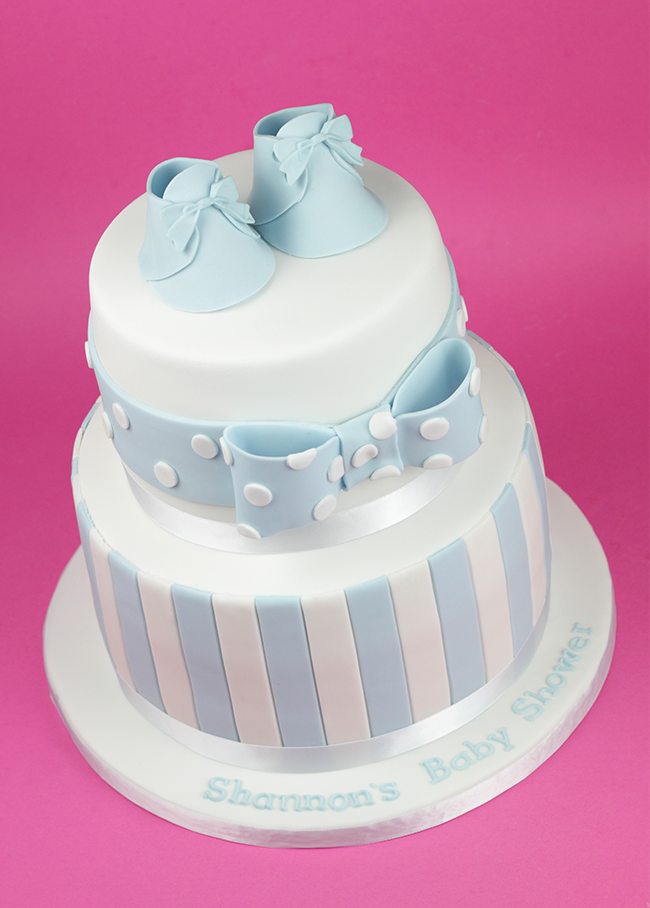 Detail of the handmade sugar baby booties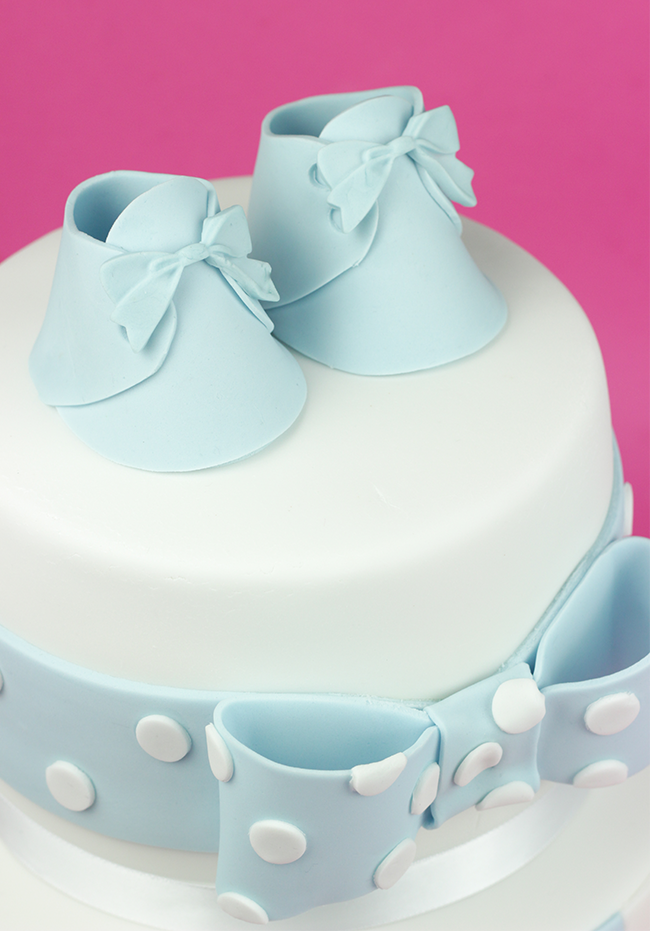 Detail of handmade sugar polkadot bow
Detail of personalised message on the cake board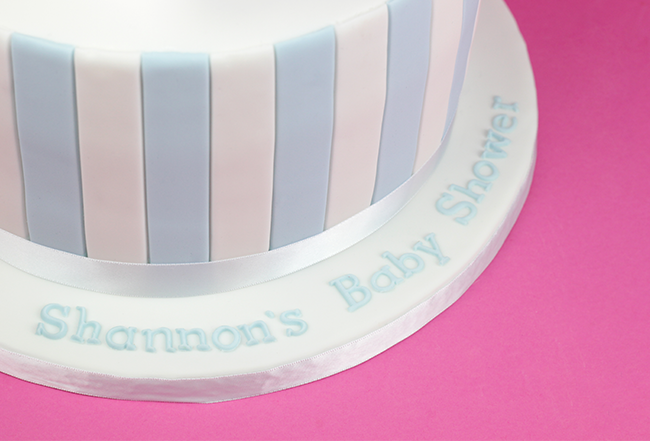 This cake was part of a larger order with a selection of cupcakes, cookies and doughnuts. Perfect if you want to create a pretty treat table!