Week 3 of the Celebrity SU2C Bake Off saw Tim Minchin, Ruth Davidson, Ella Eyre & Jamie Laing enter the Bake Off tent and were challenged to bake a loaf cake, Coffee Viennese Finger biscuits and a meringue showstopper!
We saw mixed results once again with Tim's Meringue offering melting away and falling apart yet Jamie's Meringue tower stayed in one piece which he was ever so pleased about!
So in this post I decided to give one of Wright's Baking cake mixes a go! They kindly sent me a whole lot of cake mixes and an apron a couple of week's ago when I won #CupcakeHour on Twitter! This is a chat, for anyone who loves baking, which is on Twitter from 8pm – 9pm! They do a giveaway every week which you can be in with the chance of winning a prize after answering a trivia question correctly! It's a great place to share baking creations and blog posts too!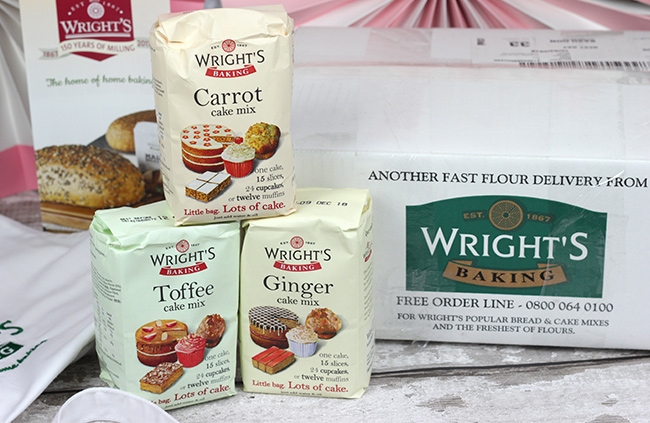 So I chose a few different cake mixes that included, Ginger, Toffee and Carrot cake!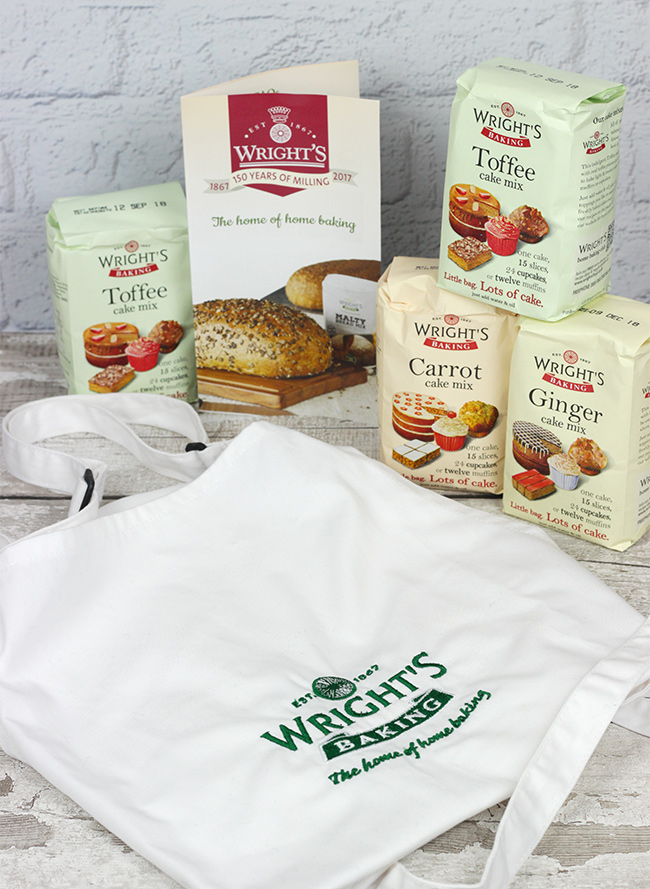 I really wanted to try out the Carrot Cake mix first (seeing as Easter is fast approaching!)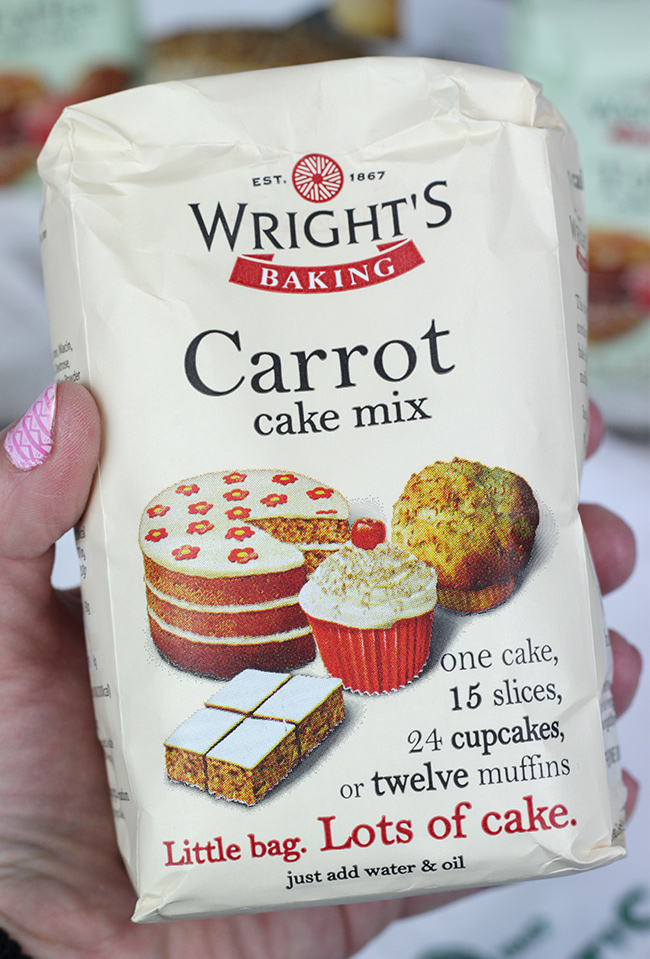 On opening, I could instantly smell the spices inside the mix and could see the carrots scattered throughout!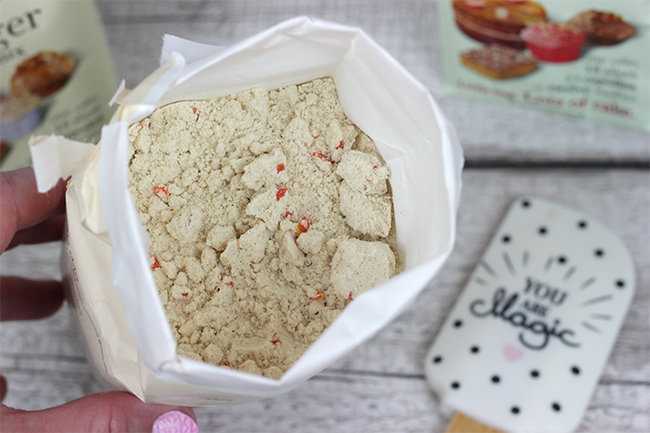 It's so simple and easy to use to whip up a large cake, cupcakes, muffins or traybake!
I decided to make a loaf cake topped with an orange buttercream! All you need is a bag of the mix and you simply add water and vegetable oil and mix for a minute or two!
I lined a large loaf baking pan with loaf tin liners so there wasn't any need to grease or anything!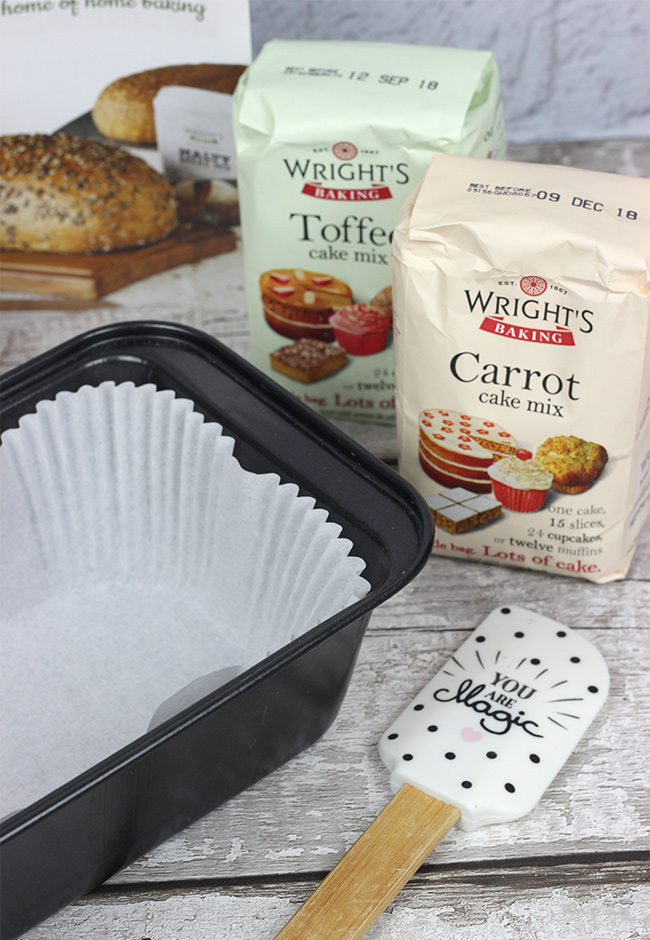 Poured in the mix and baked in the oven for about an hour.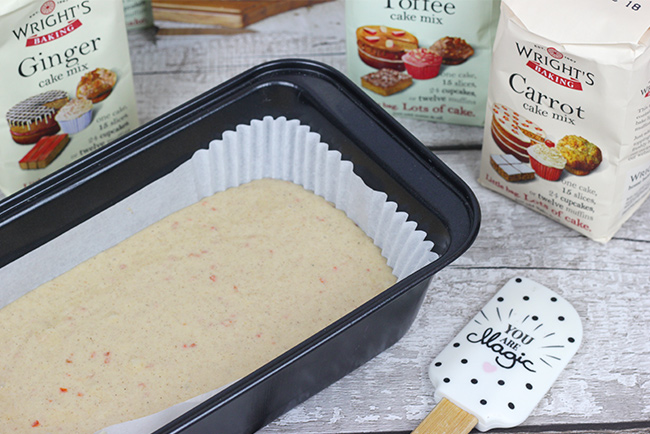 I made sure it was done by inserting a skewer to check it came out clean and it was perfect!
While it was left to cool. I made up a batch of orange buttercream by simply mixing 250g unsalted butter softened to room temperature with 500g icing sugar and added 1 teaspoon of orange extract.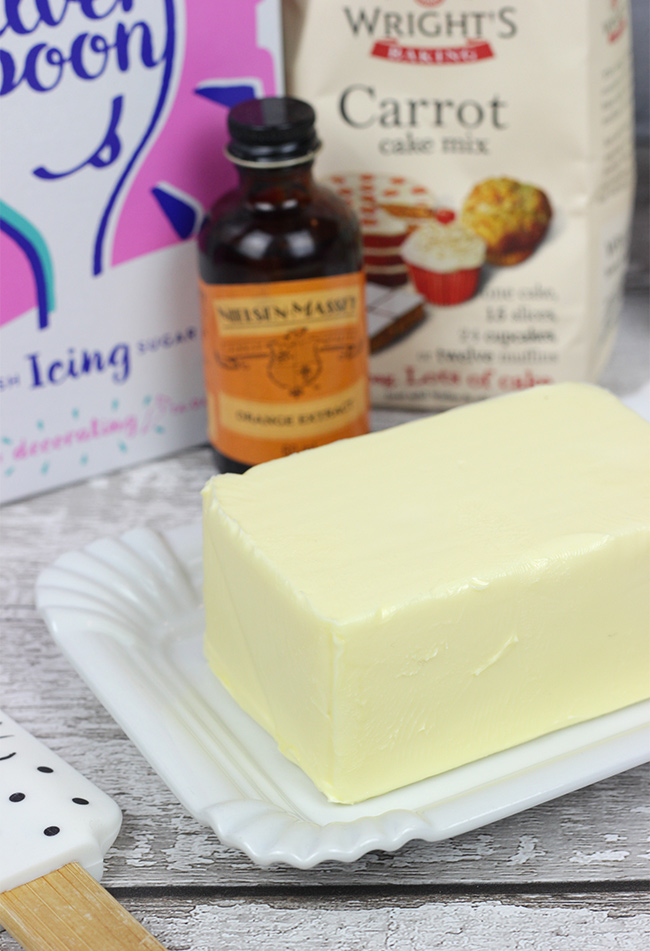 I also had these cute carrot cake decorations by Cake Angels that I thought would be perfect decorating the buttercream along with some chopped pecans!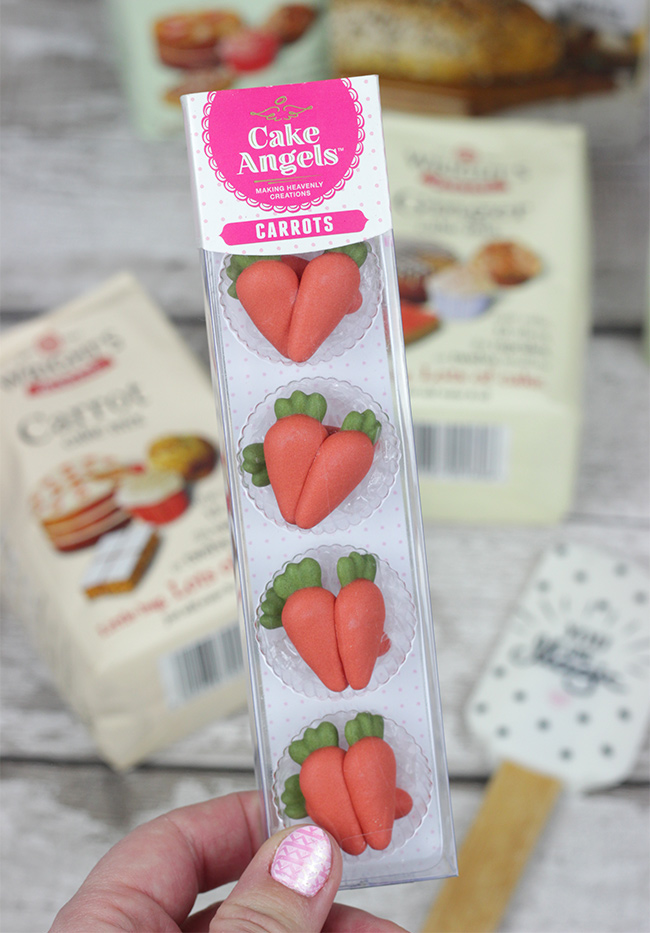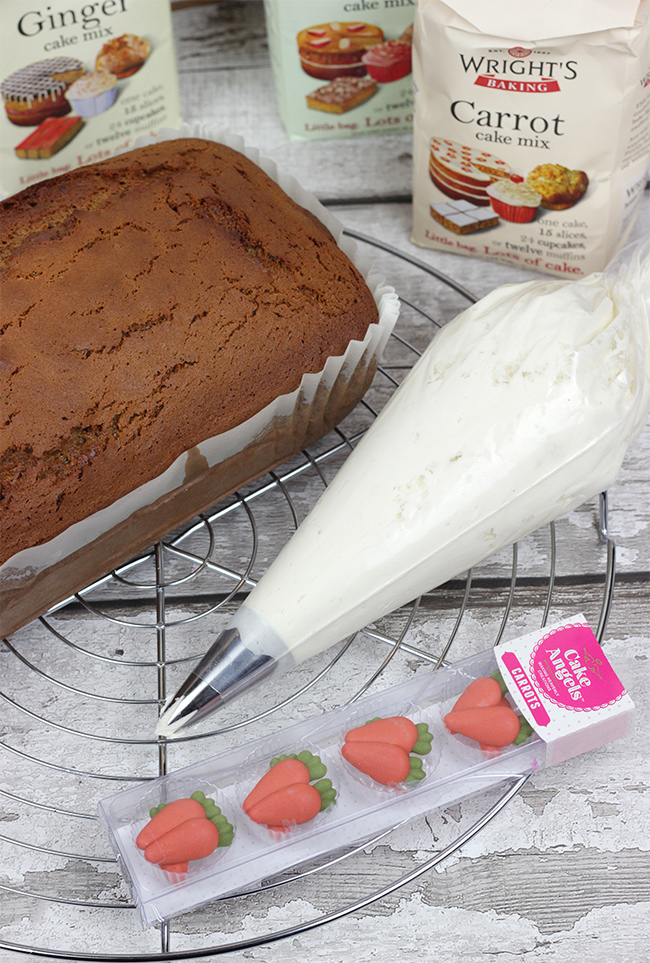 Once cooled, I piped the buttercream on top and sprinkles over the chopped pecans and added the cute sugar carrots. So pretty!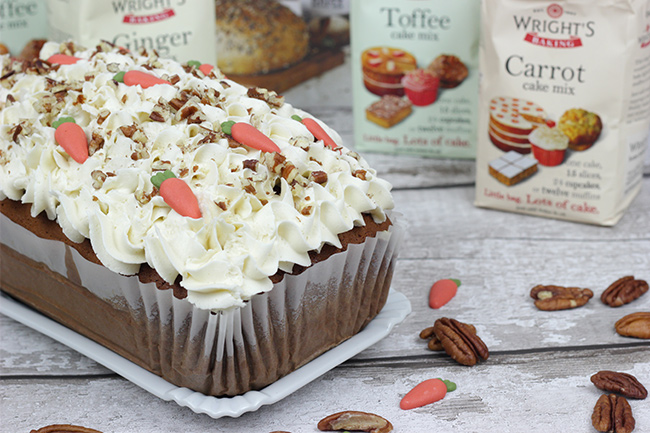 It smells absolutely divine and is perfect for afternoon tea with a nice cuppa!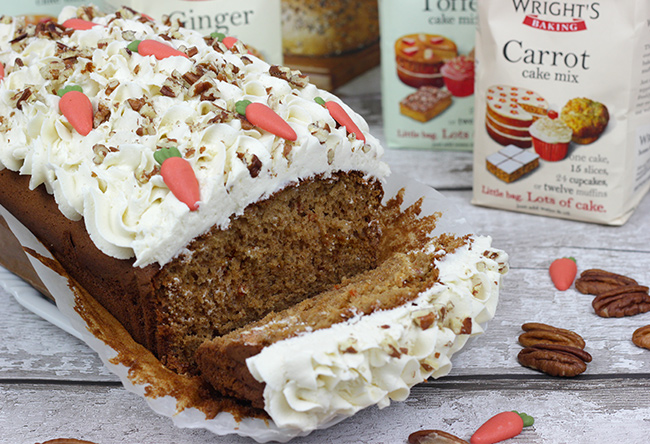 The orange buttercream really compliments the carrot cake well and I'm looking forward to whipping up some more bakes using the rest of the cake mixes!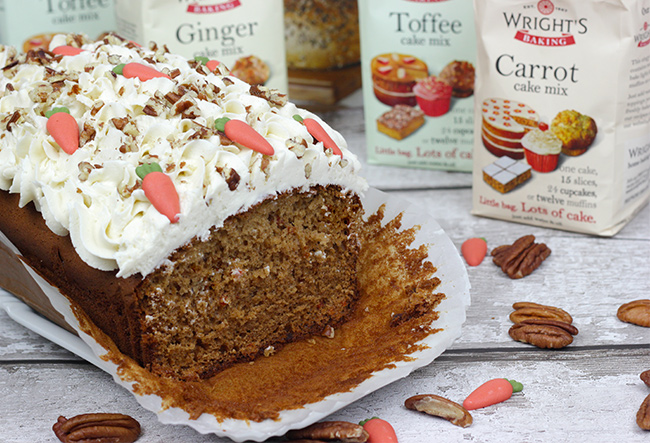 If you fancy giving these cake mixes a try; you can find them in any good supermarket or simply head on over to their website here and you can order a selection to be delivered straight to your door!
Happy Baking & wishing you a very Happy Easter!
Thirzah xoxo