This week's episode of The Great British Bake Off was Bread week!
We saw all manner of sweet & savoury delights! From Chelsea Buns in the Signature round, Garlic Naan Breads in the Technical and Korovai for the Showstopper!
I loved Kim-Joy's cat themed wedding Korovai this week – the fact that she creates the cutest lil kitties for her bakes & the bread she delivers to her partners comic book shop is referred to as "Kim Bread" is adorable!
Rahul was crowned Star Baker for a second week in a row!! Wow! Well done!
As always, we had to sadly say goodbye to another baker this week; Antony. I was so sad to see him go.
I decided to opt for the Technical for my bake this week as sometimes baking so much sweet stuff can get a bit too much, so making a garlic naan bread seemed like the best option! (I've tried making Chelsea Buns in the past and they didn't turn out the best – so didn't want to venture down that road again!!) A Korovai seemed a little daunting with the time to leave the dough proving, to making bread decorations, far too time consuming when I've got so many other things to complete on my to do list!!
These are surprisingly easy to make! I've made these naan's many times as they are perfect to serve with a curry and equally good as a quick pizza style base for yummy toppings!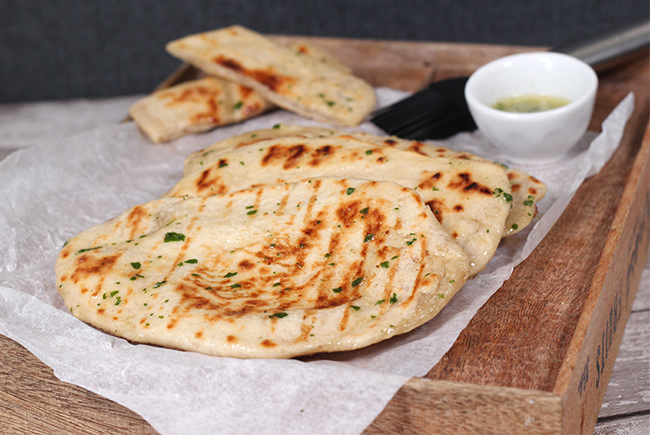 I've never made a garlic butter for them before though, so these would probably be great as a side served with a pasta dish too!
To make these, you will need:
Ingredients:
– 2 and a ½ cups plain flour
– ¾ tsp Baking Powder
– 1 tsp caster sugar
– 1 tsp salt
– ½ cup plain greek style yogurt
– ¼ cup water
– 1 tbsp vegetable oil
– 50g butter – melted
– 1 teaspoon garlic powder
– 1 teapoon chopped parsley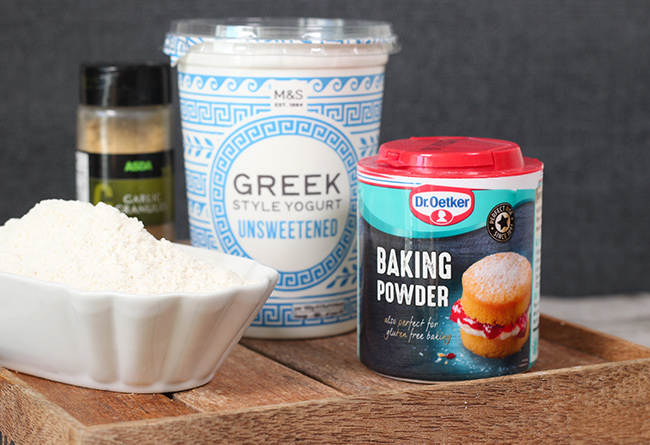 Method:
1) In a large bowl; combine the flour, baking powder, sugar and salt and mix well.
2) Combine the yogurt, water and oil in a jug and mix.
3) Gradually pour the yogurt, water and oil mixture into the flour mixture and use a wooden spoon to mix until it forms a ball of dough. Add a little more water to the mix if it's still a bit dry as you want it to be slightly sticky.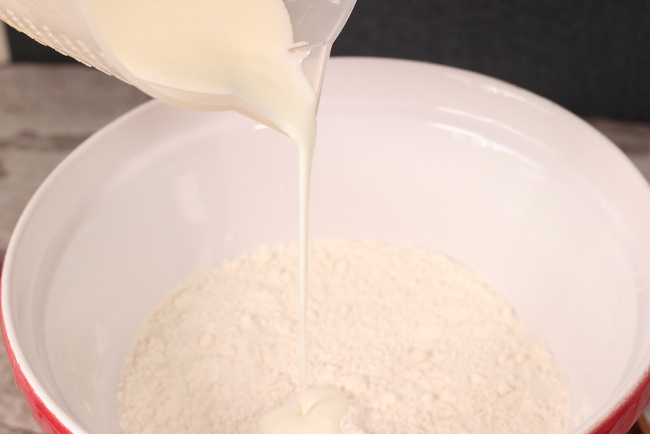 4) knead for a couple of minutes until the dough is smooth.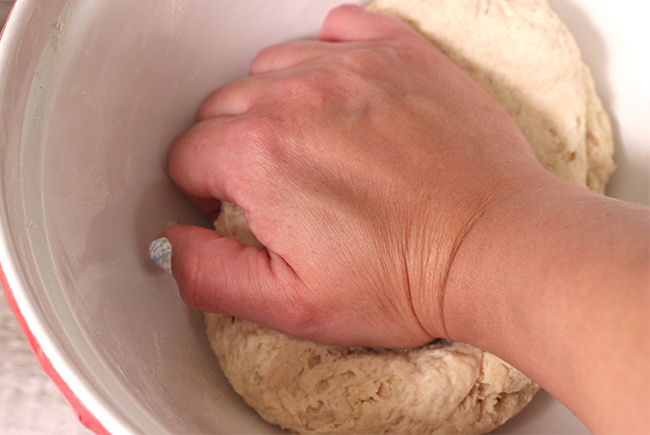 5) Leave in the bowl and place a damp tea towel over the top of the bowl. allow to rest for 25 minutes.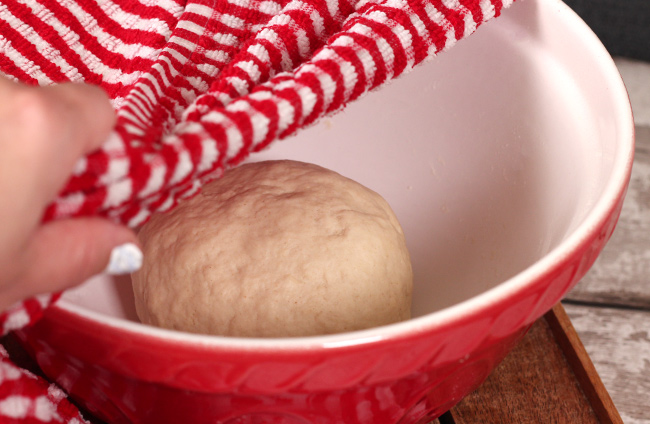 (It's like I'm putting it to bed!!)
6) Heat a large pan over a low heat. Tear off balls of dough about the size of a satsuma and roll out on a floured surface to about 1-2 mm thickness.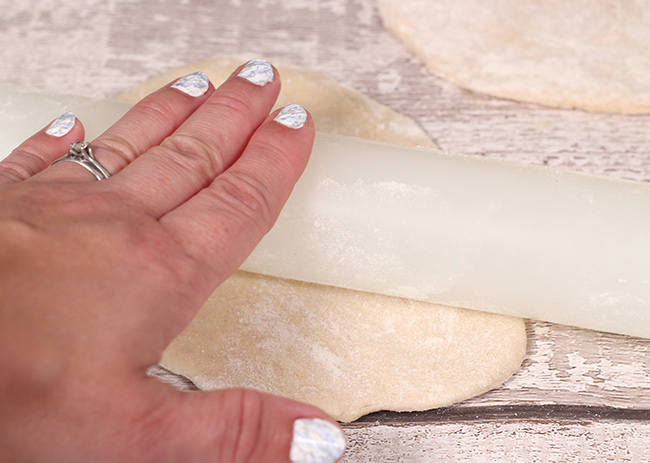 7) Brush both sides with water and place in the preheated pan and cover with a pan lid, turn up the heat and cook for about a minute then flip over and cook for a minute on the other side. it will balloon up. Remove from the pan and repeat for the rest of them.
8) Make the garlic butter by combining the melted butter, garlic powder and parsley in a small bowl. Brush over both sides of the naans and serve!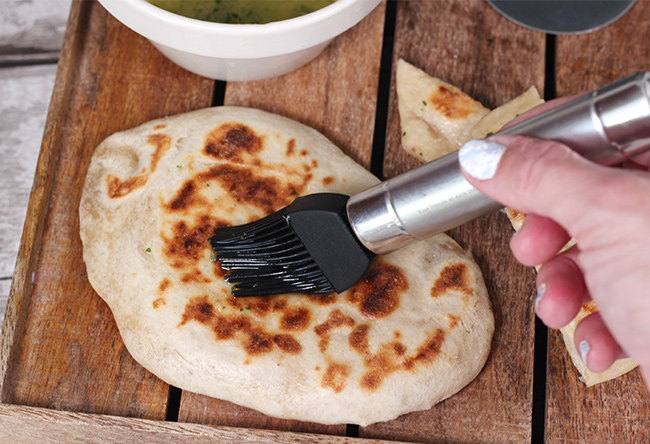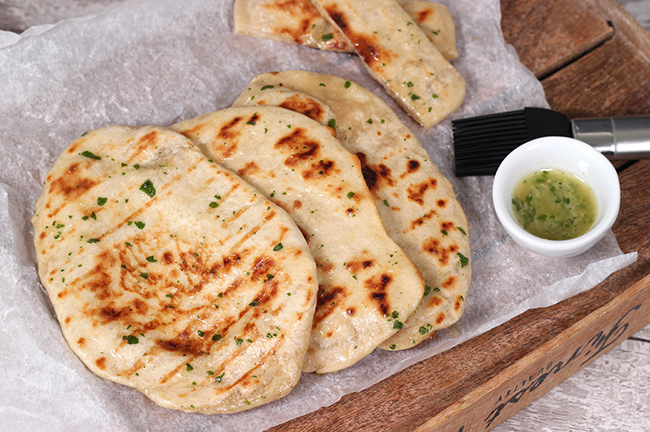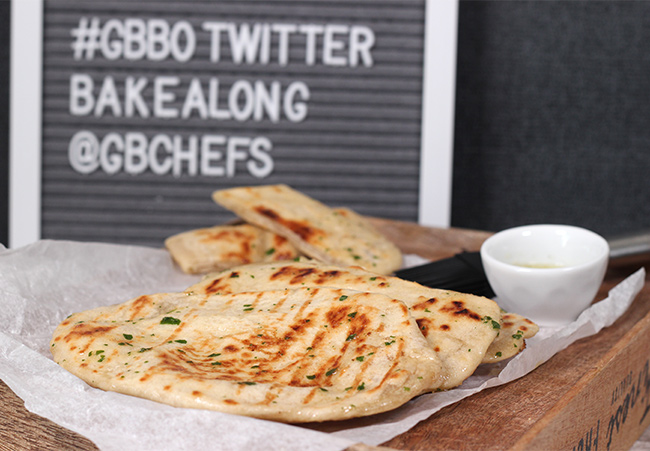 Next week's episode is dessert week! I love desserts, so can't wait to see what delicious treats the baker's whip up!
Happy Baking!
Thirzah xoxo