Chocolate brownies have to be one of my favourite treats to bake as they are so versatile! You can bake them plain or add chocolate chips, nuts or cherries. They are perfect served warm with a scoop of Cornish vanilla ice cream for dessert and are also delicious if you add toppings before slicing into squares!
I simply HAD to bake up a batch of brownies topped with caramel, chocolate and zillionaire sprinkles; after the lovely team at Cake Angels sent me a box of goodies last week!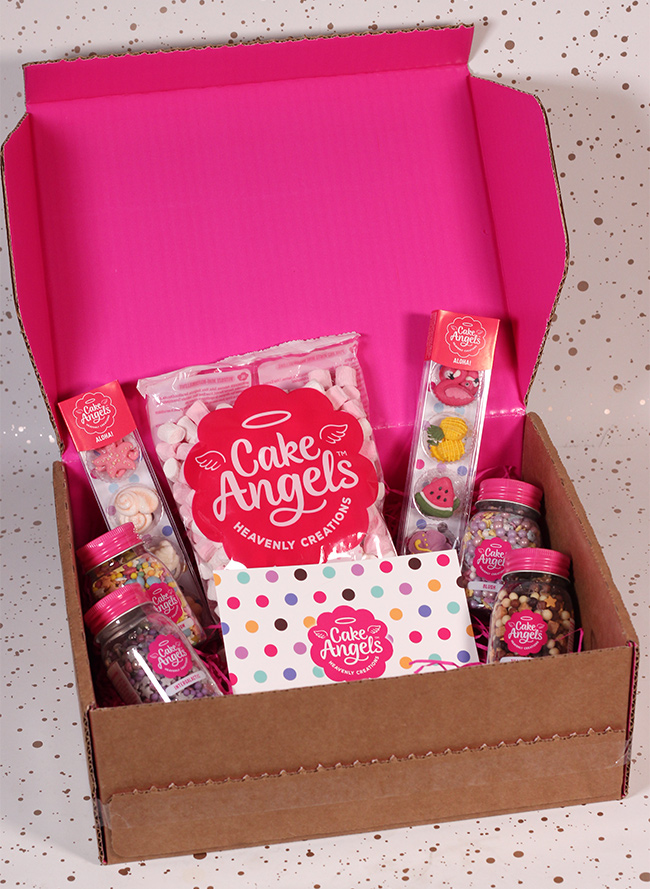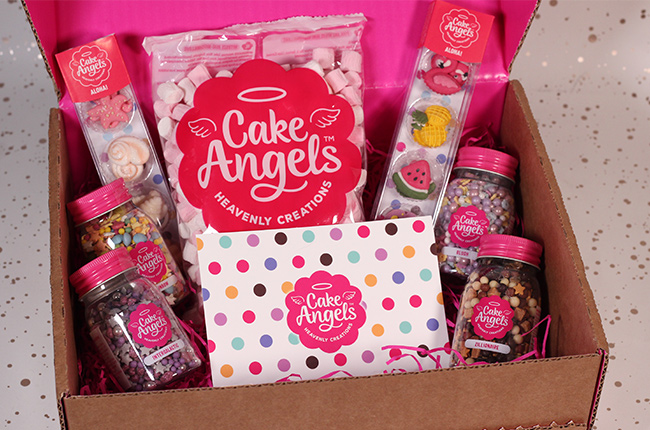 What could be better than an ooey, gooey brownie with lashings of smooth caramel, dark chocolate and this sprinkle mix scattered over the top!?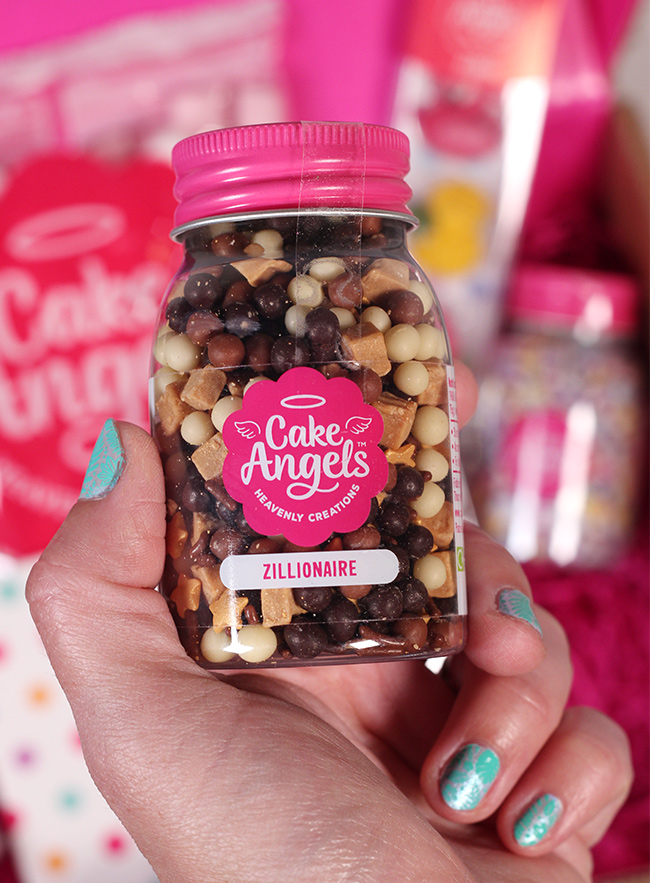 It's so decadent with a mix of chocolatey, sugary and salted fudge pieces; perfect for dressing up your cakes, biscuits and desserts!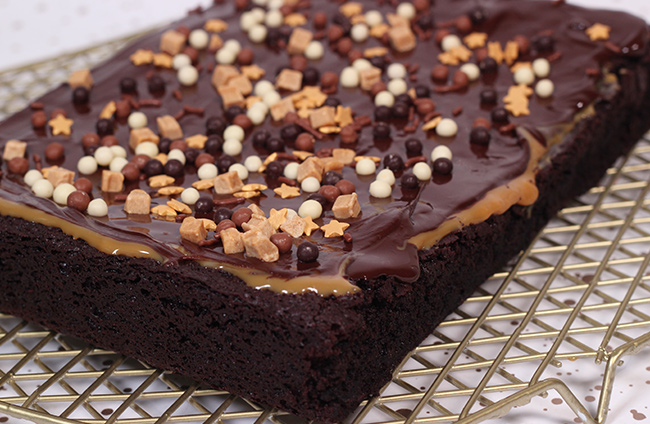 To make these brownies you will need:
Ingredients:
For the brownies
– 250g Unsalted butter
– 200g Dark chocolate – chopped
– 80g Cocoa powder
– 65g Plain Flour
– 1 Teaspoon baking powder
– 350g Caster sugar
– 4 Large free range eggs
For the topping and decoration:
– Half a 397g tin caramel (I used Carnation)
– 100g dark chocolate – chopped
– Cake Angels zillionaire sprinkles
Method:
1. Preheat the oven to 160°C/350°F/Gas Mark 3. Spray an 8 x 12 inch rectangular baking tin with non-stick cooking spray and line with baking paper.
2. Melt the butter & chocolate in a small bowl in the microwave in 20 second intervals or a pan set over a pan of simmering water. Mix well to combine.
3. Place the cocoa powder, flour, baking powder and sugar into a large mixing bowl and stir using a spatula.
4. Pour the melted butter and chocolate mixture into the bowl of dry ingredients and give it a good mix. Gradually mix in the eggs until well combined.
5. Pour the batter into the prepared baking tin and spread to the egdes using a spatula. Pop in the oven to bake for 25 – 35 minutes until the top is lightly crisp and when a skewer is inserted it should come out slighly gooey.
5. Remove from the oven and leave to cool in the tin before transferring to a wire cooling rack to cool completely.
6. Pour the caramel over the surface of the cooled brownie and spread to cover. Pop in the fridge to chill for an hour.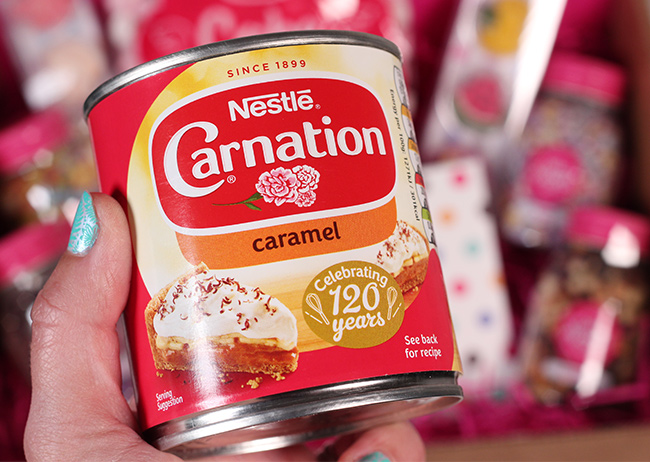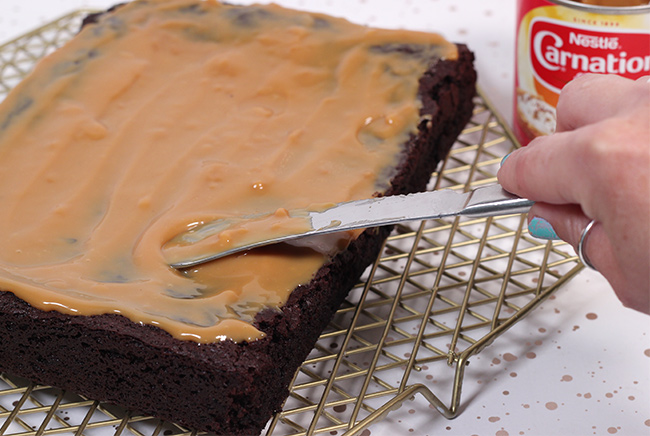 7. Meanwhile, melt the dark chocolate by zapping in the microwave in 20 second intervals or in a heatproof bowl set over a pan of simmering water. Stir until melted and smooth. Allow to cool down slightly before pouring over the caramel topped brownie and use the back of a spoon to spread evening over the surface.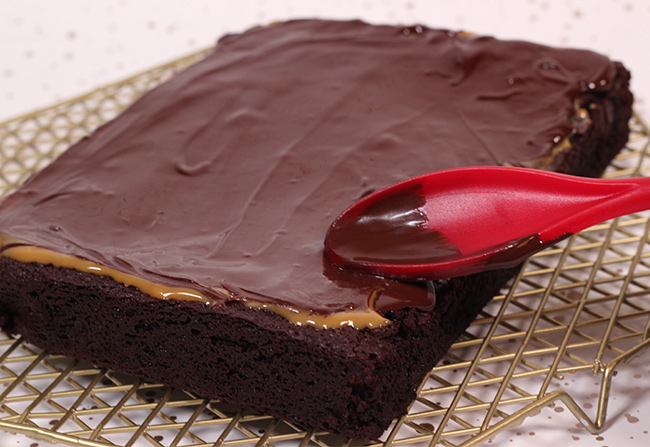 8. Scatter over the zillionaire sprinkles, use a knife to score where you'll slice the brownies and pop back in the fridge for about an hour until the chocolate has set.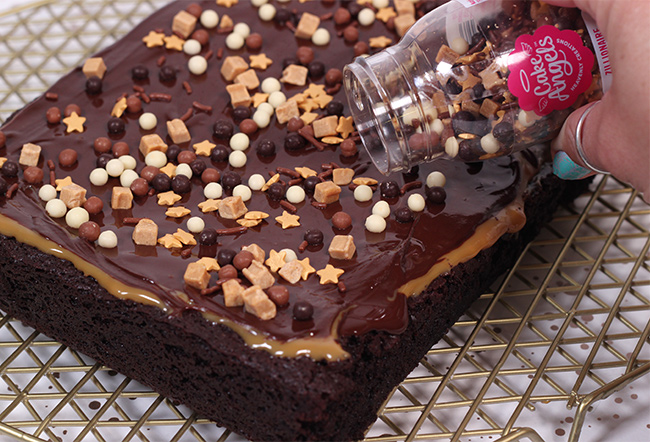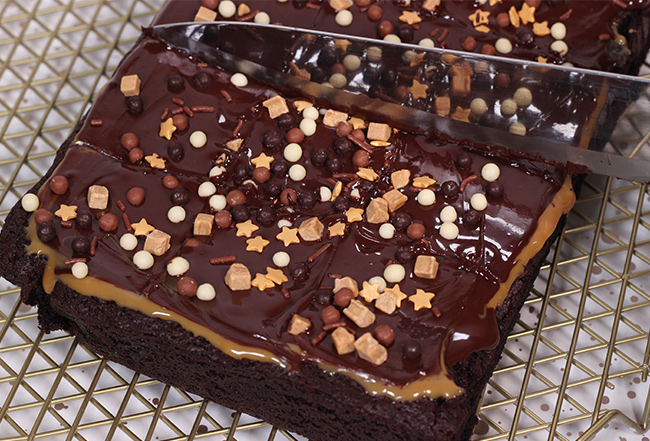 9. Remove from the fridge and slice into squares.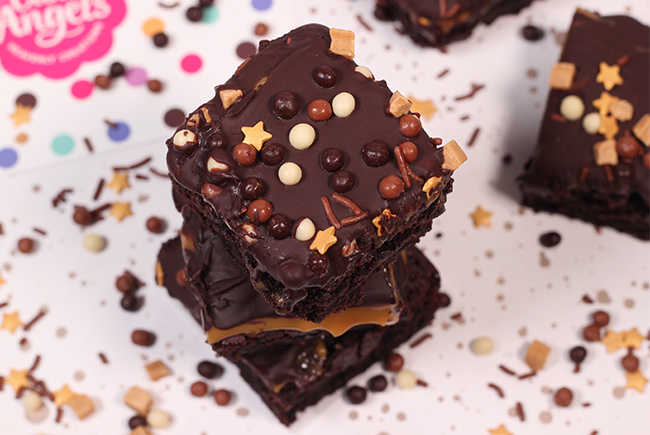 Serve and enjoy!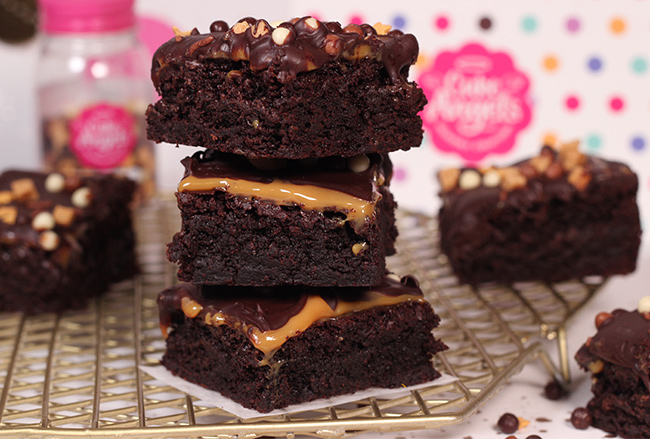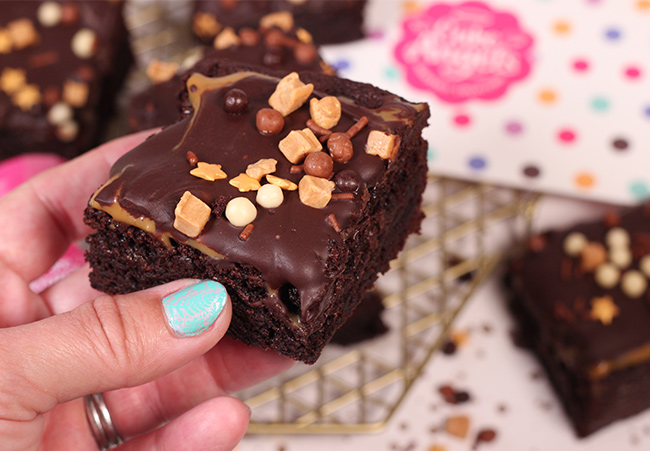 If you want to try out these sprinkles as well as the other items by Cake Angels, why not head on over to their online shop or you can purchase their range from Sainsbury's, Tesco, Waitrose, Lakeland, Asda, Hobbycraft and Morrisons.
Happy Baking!
Thirzah xoxo