The Great British Bake Off is back! So naturally, I'm taking part in the GBBO Bake Along again this year 🙂
Week One was cake week, so we saw the bakers faced with a fruity signature challenge, where they created decorated fruit cakes.
For the technical challenge they made three layer angel cake slices consisting of three different colours and flavours of Genoese sponge cake complete with feathered icing decoration on top!
Finally, during the showstopper round, they were asked to create extravagant birthday cakes inspired by their own childhoods.
I was tempted by all 3 challenges! Though, after much thought…I decided bake a fruit cake seeing as Bara Brith was one of the bakes that was created in the tent by Michelle. I decided to take a cue from Phil and bake it in one of my Nordicware Bundt tins; as I wanted to achieve a decorative finish without adding any unnecessary decoration to this Welsh afternoon tea staple.
I love traditional, easy bakes and Wales also holds a special place in my heart (We've holidayed in Wales many times and it's such a beautiful area of the UK!)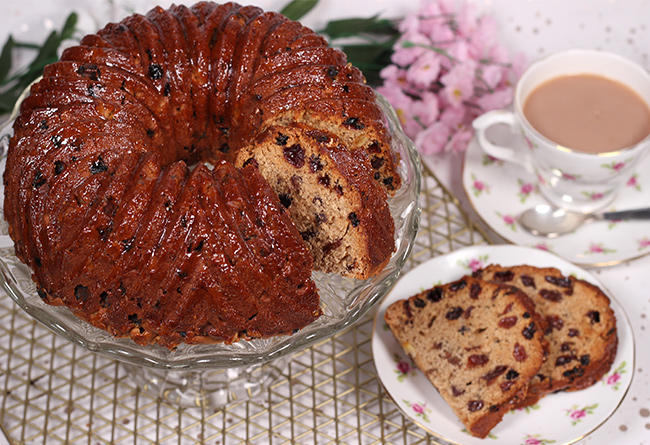 You will need to soak the fruit in black tea overnight, so take that into account when making this cake, as it's not a make all in one day bake!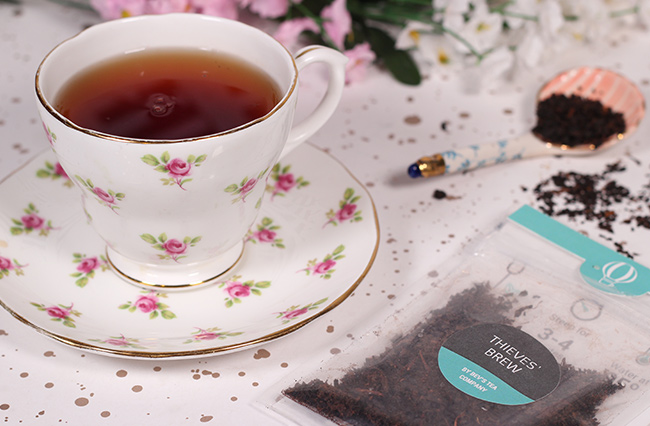 To make this you will need:
Ingredients:
450g/1lb dried mixed fruit
250g/9oz light brown soft sugar
300ml/½ pint warm black tea (I used a heaped teaspoonful of loose leaf tea in an infuser and would recommend using 3 regular tea bags if you don't use loose leaf black tea)
2 tsp mixed spice
450g/1lb self-raising flour
1 free-range egg, beaten
2 tbsp apricot jam to glaze the surface once baked.
Method:
1. Place the dried fruit into a large bowl and add the sugar then give it a good mix.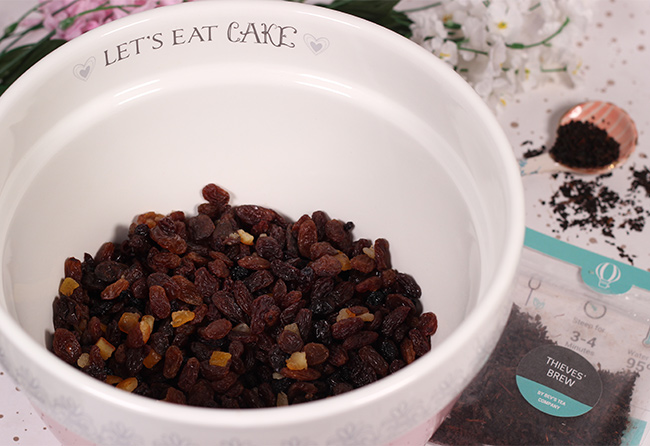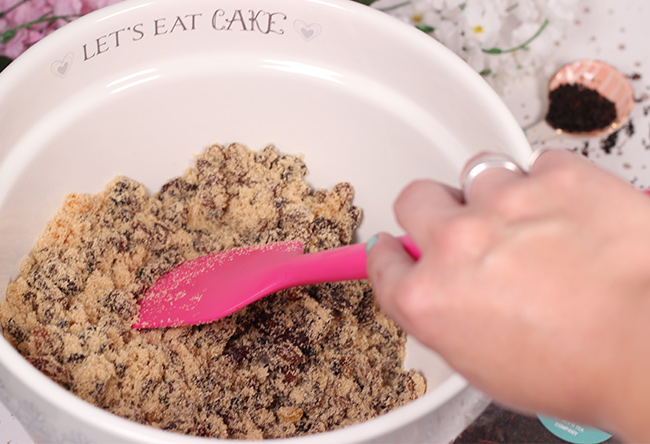 2. Pour the brewed, strained tea over the fruit and sugar mix and give it a stir. Cover the bowl with a lid or cling film and leave to soak overnight.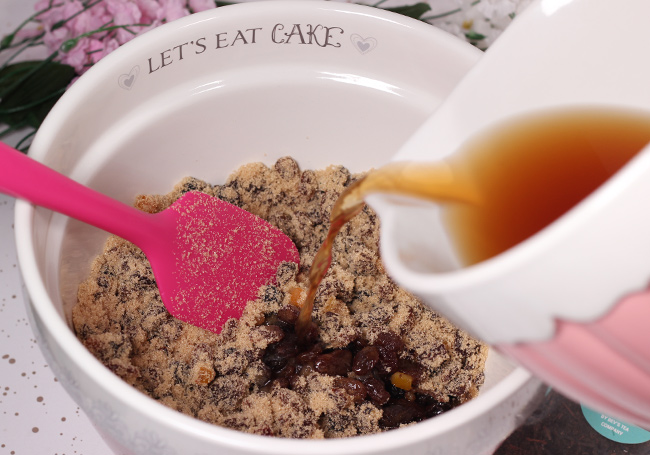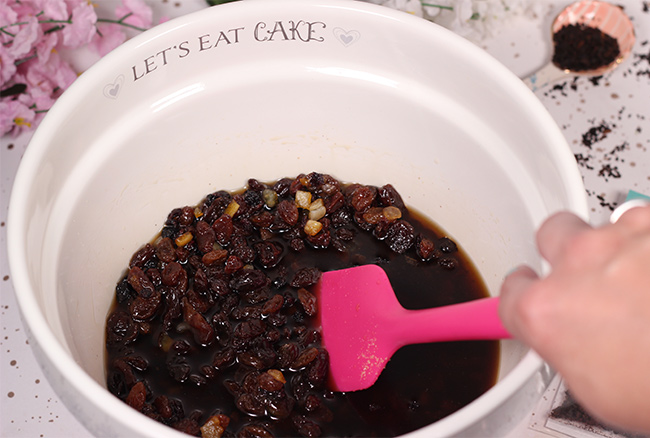 3. The next day, you'll notice the fruit has plumped up after soaking up the majority of the tea.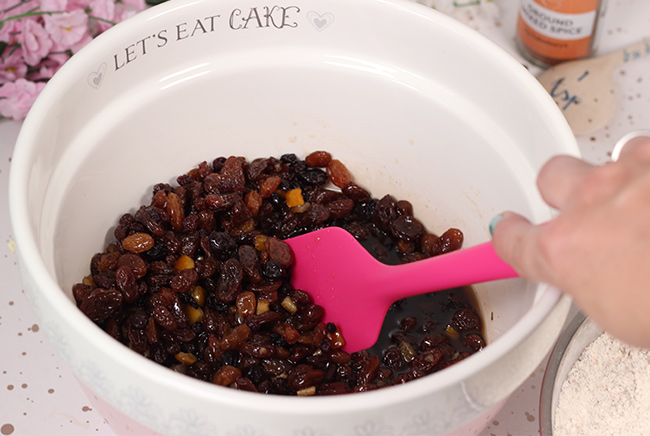 You'll then need to preheat the oven to 170°C/325°F/Gas 3. Spray a bundt tin with non-stick cooking spray or line a 2lb loaf tin with a non-stick baking liner or baking paper.
4. Mix the remaining ingredients (Flour, mixed spice and beaten egg) into the fruit & tea mixture and fold in using a spatula until well combined.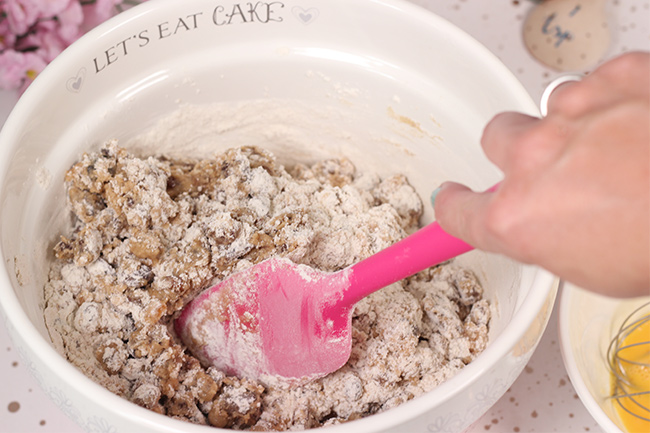 5. Pour the mixture into the loaf tin and place in the oven to bake for about 45 minutes to 1 hour until a skewer inserted into the middle comes out clean.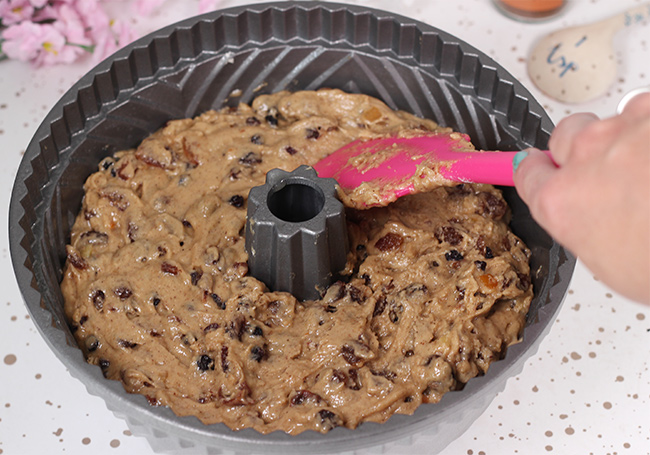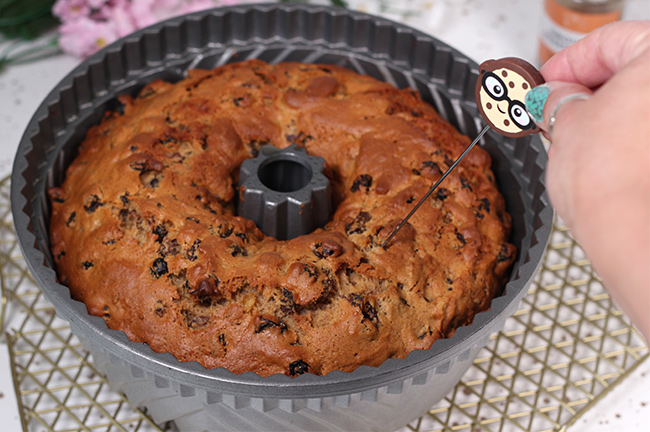 6. Leave to cool in the tin before turning out onto a wire cooling rack.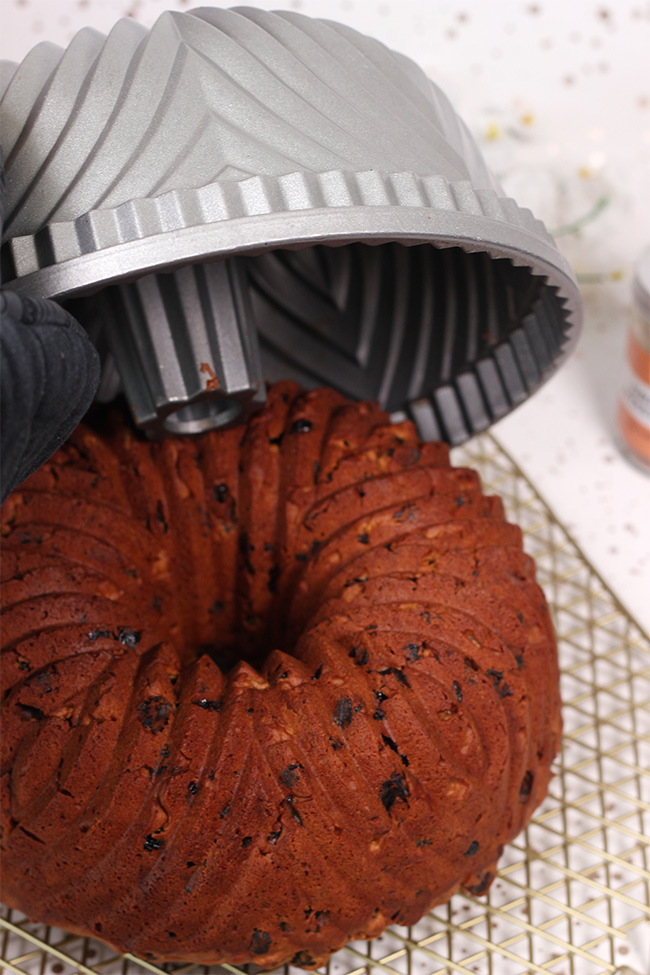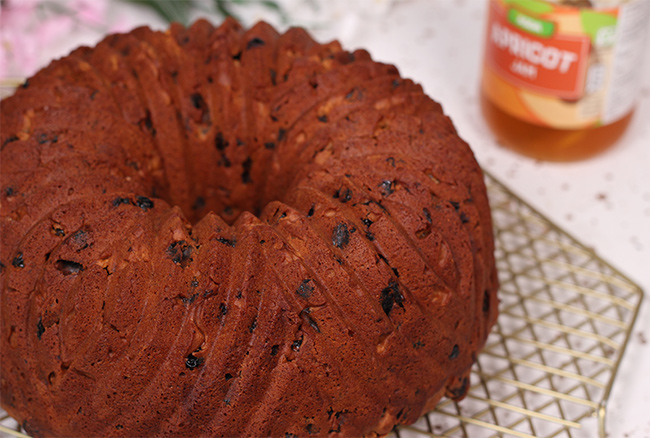 7. Place the apricot jam in a saucepan and melt over a low heat, stirring constantly until it's more liquid. Use a pastry brush to glaze the surface of the bundt.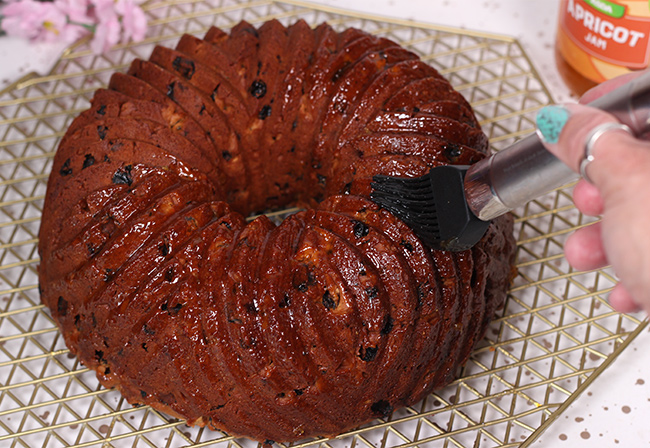 You can serve this plain with a nice cup of tea or spread a slice with a little butter…delicious!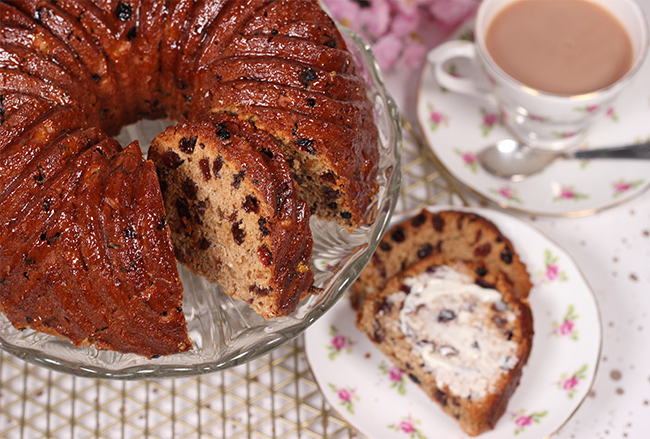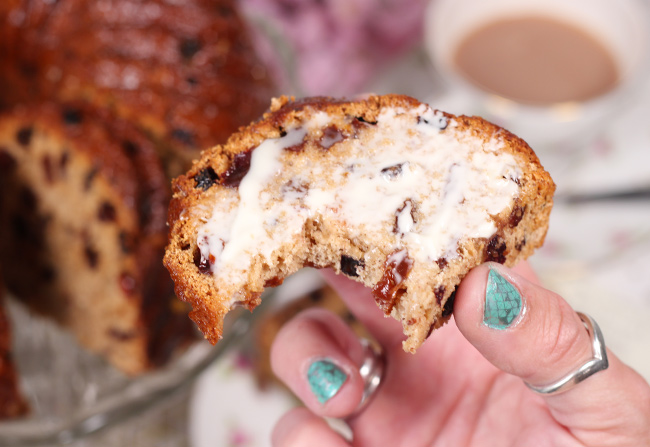 Next week is biscuit week! I can't wait to see what the baker's will whip up on the next episode of GBBO! Have you created any bakes inspired by GBBO yet? If not, why not give this recipe a go!?
Happy Baking!
Thirzah xoxo