Week three of The Great British Bake Off was bread week. We saw the bakers make a tear a share loaf with a flavour and filling for the signature bake; there were some delicious sounding flavours and some with cheese! (You can never go wrong with a bread and cheese combo!)
For the Technical Challenge, they made burger baps and the show stopper they needed to bake an artistically scored loaf.
There were some beautiful designs and use of colour including charcoal. I loved how some of them turned out!
This week I decided to have a go at the technical bake and make some burger baps. Now, I'm not the best at baking bread so opted for a bread mix. I love the mixes from Wrights Baking. So after perusing the range in my local supermarket, I decided that a plain bread mix would be the perfect option for creating some burger buns!
It's so easy to use, you simply mix the whole bag of mix with 320ml lukewarm water. I added the mix to the bowl of my freestanding mixer fitted with the dough hook, started mixing and added the water. I left it to mix for 5 minutes then turned out the bowl onto a floured surface and left to rest for 5 minutes before kneading for 2 minutes.
Though the instructions on the bag says prove the dough once, I decided to do a double prove as this results in a finer gluten structure, giving the bread a smaller crumb. I left to prove in a large bowl covered with clingfilm for 40 minutes before turning out onto the floured work surface. Knocked out the air and formed into a long length, then using a sharp knife; cut into 10 equal sized pieces and form into small balls. Placed them on 2 greased and lined baking sheets then covered with a damp tea towel and left to prove for 40 minutes until they doubled in size.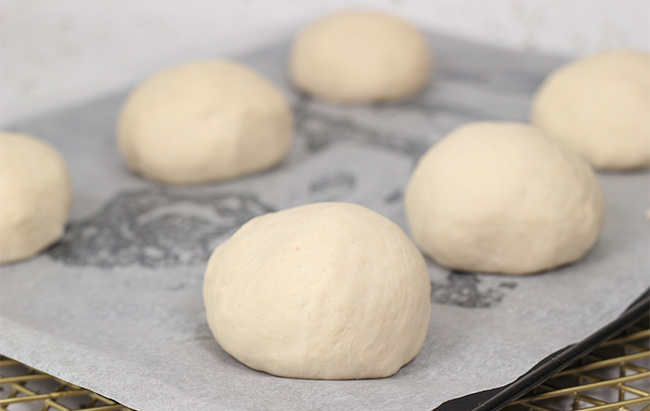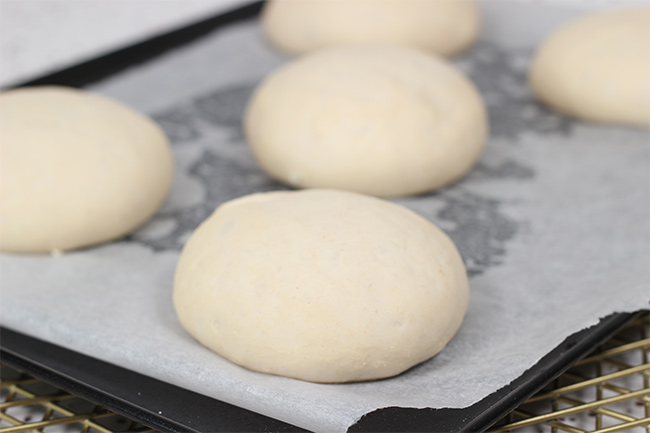 Preheat the oven to 200°C/400°F/Gas Mark 6. Mix 1 egg with 3 tablespoons of water and whisk until smooth. Brush half the buns with the egg wash and sprinkle over some sesame seeds.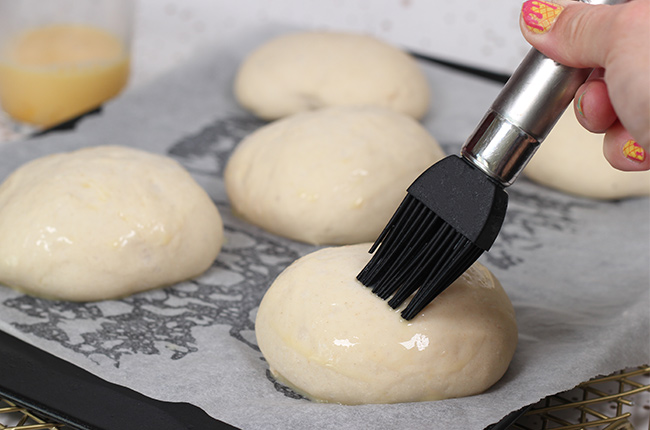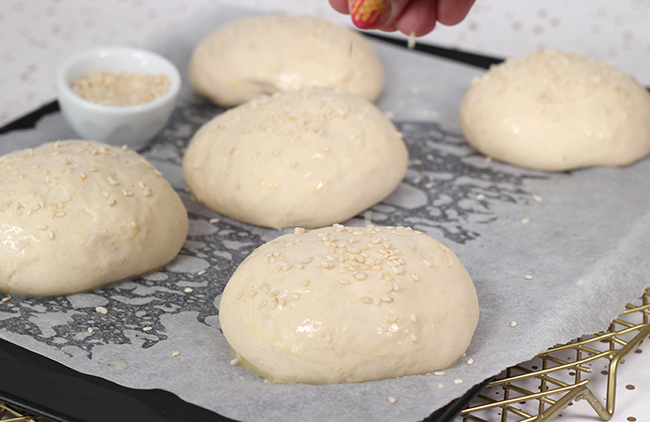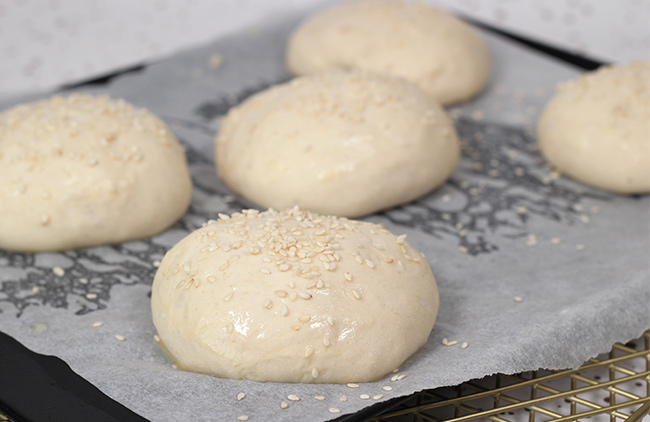 Sprinkle some plain flour over the other half of the unbaked rolls.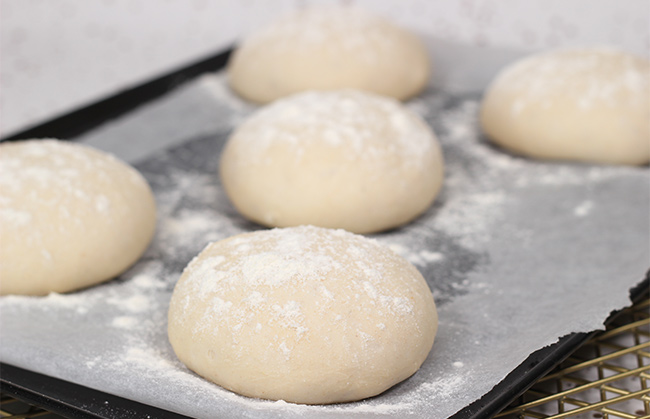 Bake in the oven for 15 minutes until well risen and golden brown in colour.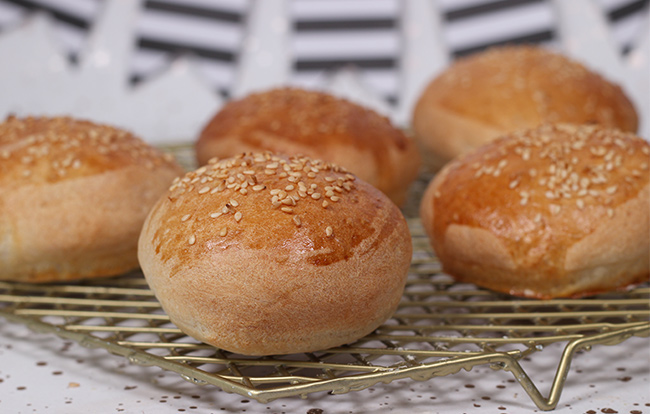 Transfer to a wire rack and cool completely. Slice and serve with burgers, pulled pork or any other delicious BBQ filling!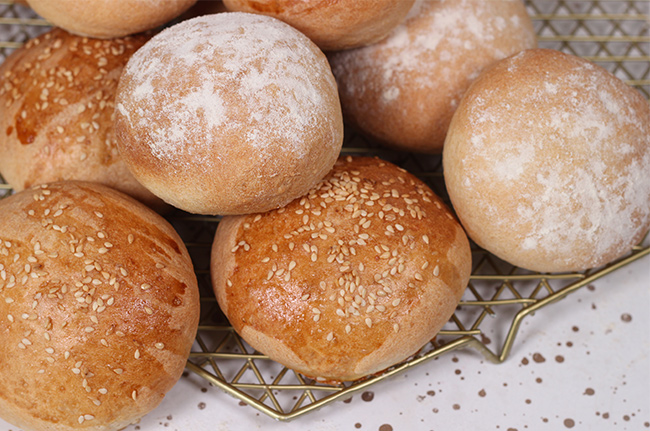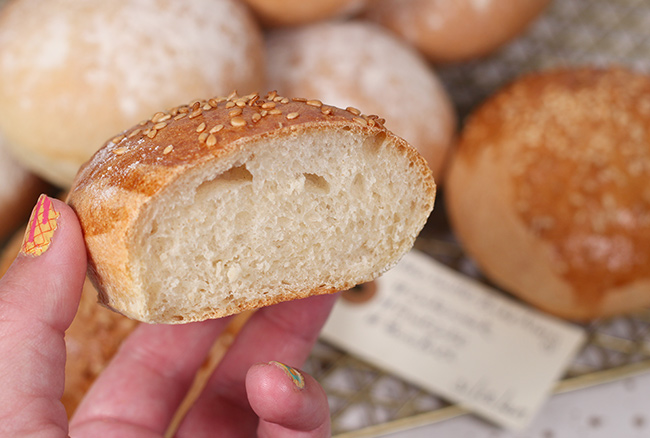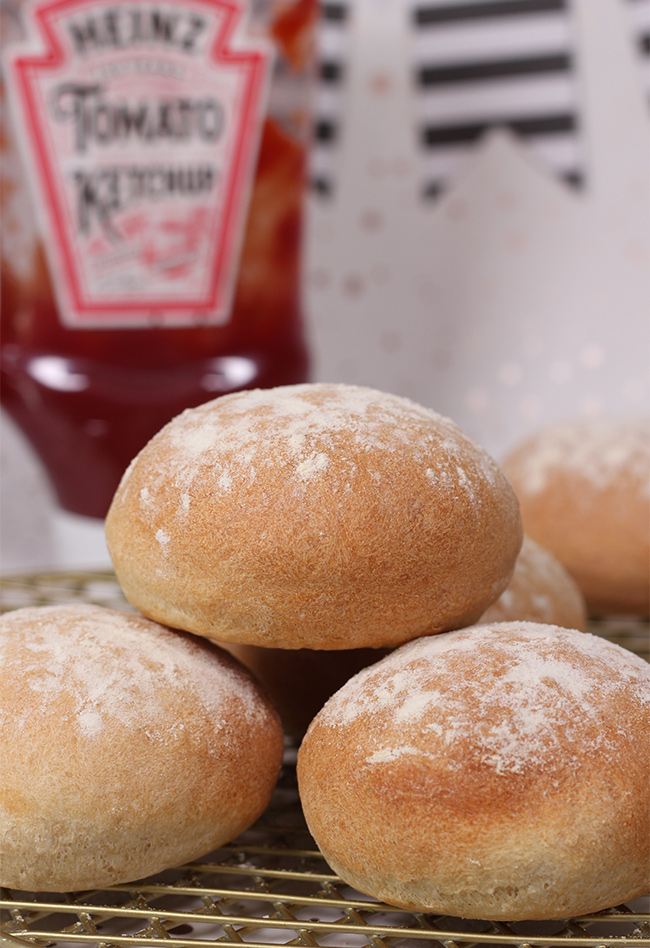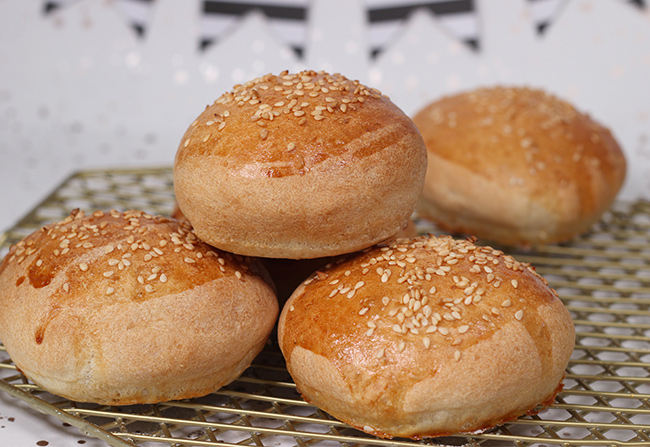 I'm really pleased with how these turned out! I'd love to have a go at making a loaf with this mix! It's so versatile and can easily be flavoured or topped with different seeds!
Next week is Dairy week and I can't wait to see what challenges lie ahead in the bake off tent!
Happy Baking!
Thirzah xoxo