This month,I've been making the most of seasonal berries, particularly strawberries & raspberries! I also had a cake creation to make for a Birthday last week which was decorated using fresh strawberry purée in the filling and frosting…delicious!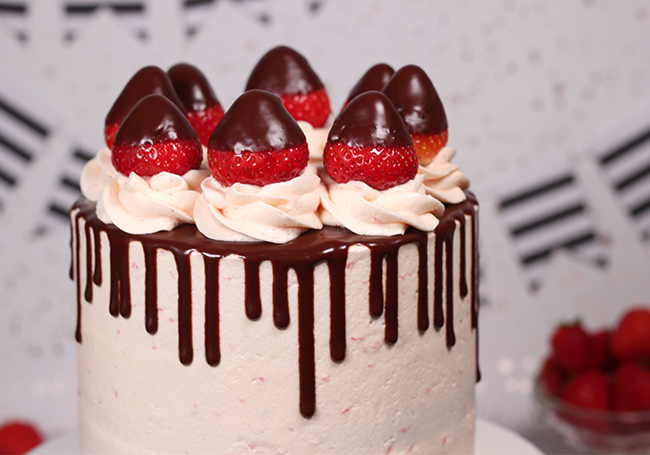 I also had some leftover chocolate cake batter (yay), so decided to make use of some little loaf cases I purchased from Sainsbury's.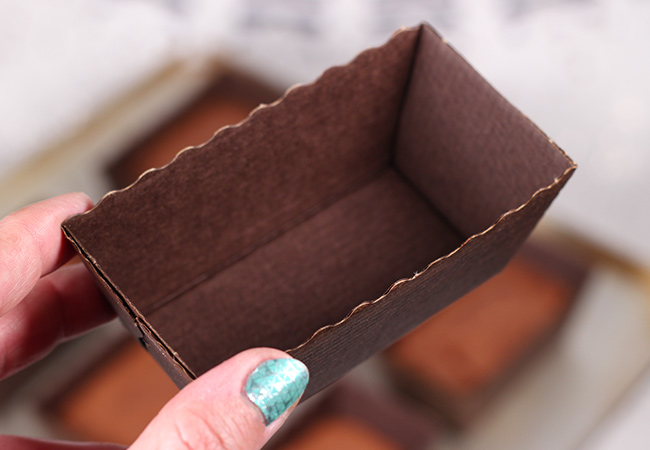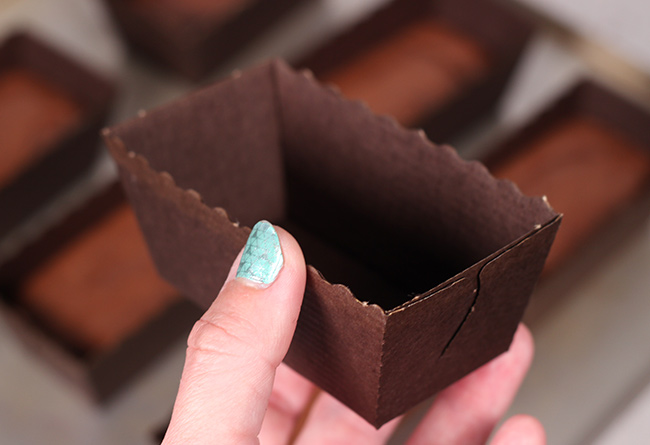 They're the perfect size for an individual cake and it makes a change to serving regular round cupcakes. This recipe will make 12 mini chocolate loaf cakes.
To make these you will need:
Ingredients:
50g (2oz) sifted cocoa powder
90ml boiling water
3 large eggs
50ml (2fl oz) milk
175g (6oz) self-raising flour
1 rounded teaspoon baking powder
100g (4oz) softened butter
275g (10oz) caster sugar
For the Buttercream topping:
250g unsalted butter, softened to room temperature
500g icing sugar
5 medium strawberries, hulled and chopped into quarters
1 heaped tablespoon Sugar & Crumbs strawberry milkshake icing sugar
To decorate:
150g dark chocolate, melted
1 punnet of strawberries
Method:
For the cake:
1. Pre-heat the oven to 180°C/Fan 160°C/Gas Mark 4. Place the mini loaf pans on a large baking sheet.
2. Blend the cocoa and boiling water in a large bowl then add the remaining cake ingredients and beat until the mixture has become a smooth, thickish batter. Divide the cake mix equally between the mini loaf cases using an ice-cream scoop.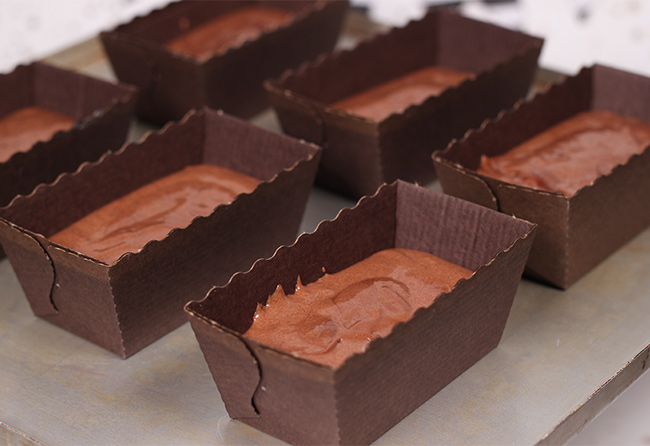 3. Bake in the pre-heated oven for about 20 minutes or until well risen and a skewer inserted into the centres comes out clean. Leave to cool on a wire rack.
4. Meanwhile, make the buttercream by adding the butter to the bowl of a free-standing mixer fitted with a paddle attachment or large mixing bowl using an electric hand whisk, cream the butter until it's lightened in colour and smooth. Gradually add the icing sugar and mix until incorporated and set aside. Place the chopped strawberries in a blender and blend until it's a smooth liquid. Pour this into the buttercream mixture and whisk until well combined. Add the tablespoon of strawberry milkshake icing sugar and mix once more. Place in a piping bag fitted with a large star nozzle.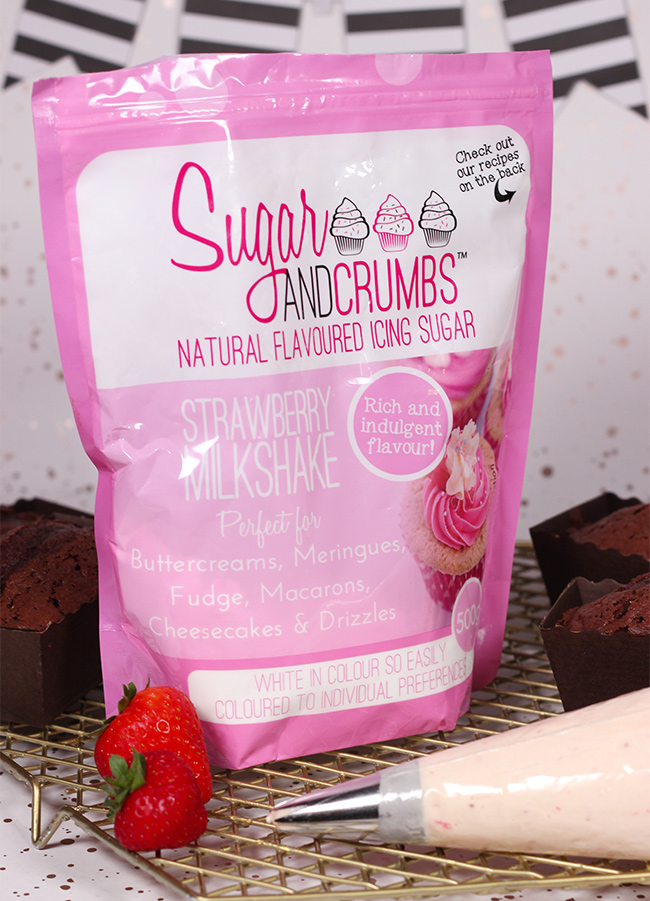 5. Pipe swirls on top of the loaves. I piped a few different patterns on top!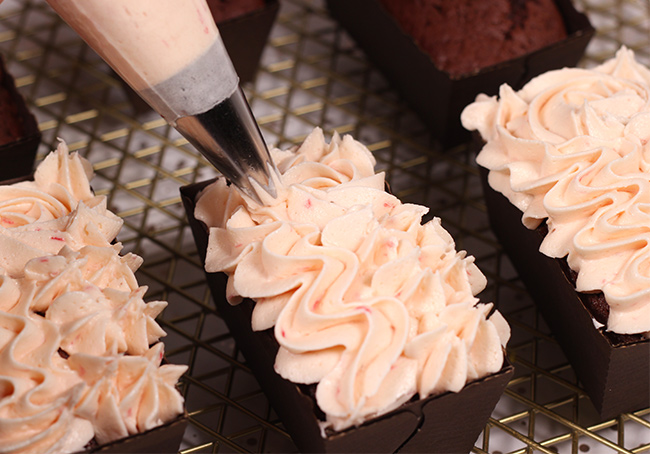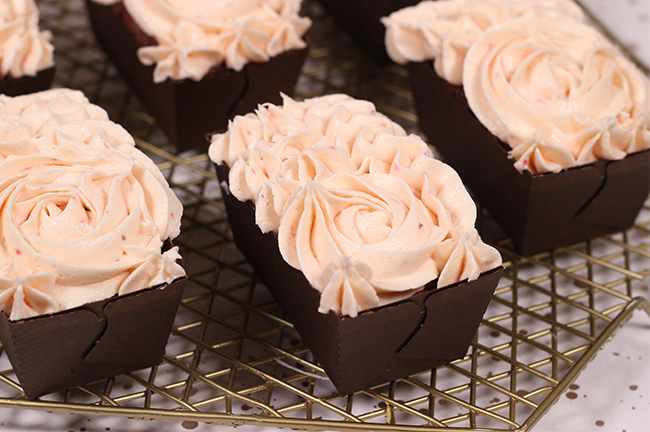 6. Melt the chocolate in a heatproof bowl in 20 second intervals in the microwave on in a bowl set over a pan of simmering water. Allow to cool and thicken a bit before dipping the strawberries into the chocolate. Refrigerate until the chocolate is set, then pop on top of the cakes.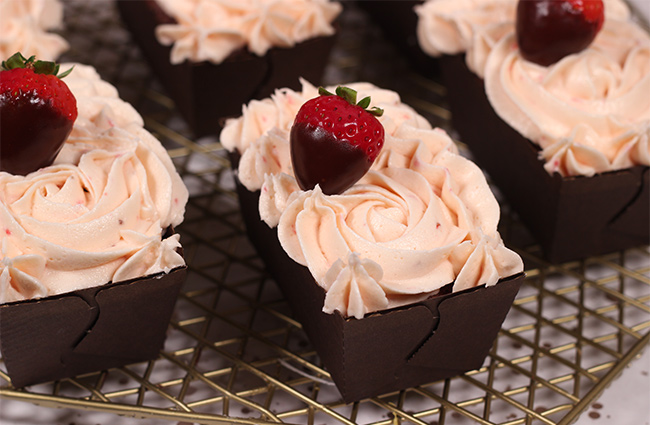 You can add sprinkles or chocolate curls too if you want to add more decoaration. I love them like this though, as you can see little flecks of the fresh strawberries in the buttercream!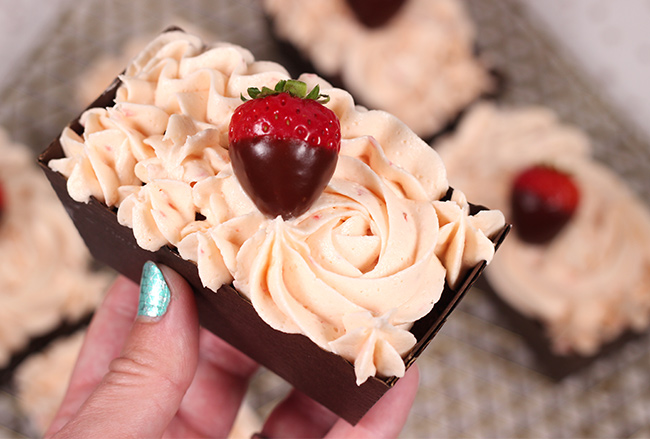 These are perfect to serve as dessert at any gathering (it's supposed to get a little warmer again this weekend so these would be ideal to bring along to a BBQ, making the most of any summertime weather we may still be able to enjoy here in the UK!) and would be equally suited to enjoying as part of an afternoon tea!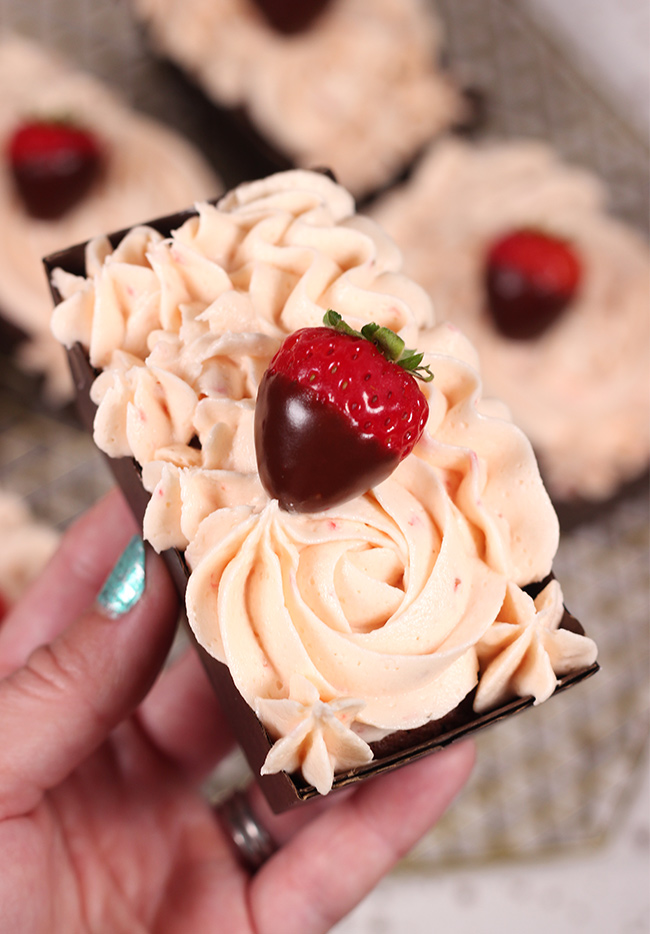 I can think of many more recipes you can bake in these mini loaf cases…a delicious lemon drizzle cake, mini banana loaves & carrot cake! They are the perfect size and shape to fit into a lunchbox too!
What delights would you bake in these? Leave a comment below to let me know!
Happy Baking!
Thirzah xoxo