Week four of The Great British Bake off was the first ever Dairy Week!
I was intrigued by what they might create, thinking along the lines of cheesecakes or maybe going down a more savoury route with something involving cheese or a quiche!
There wasn't a cheesecake in sight though (which was slightly disappointing).
We did see them challenged to making a cake with a cultured dairy product, so they could bake using anything from yoghurt to sour cream or buttermilk.
For the technical, they created their take on the 600 year old classic; Maids of Honour. These are reported to be a favourite of Henry VIII, who kept the recipe under lock and key in Richmond Palace. These dainty little tarts are filled with almond flavoured curd-cheese served in Tudor times, hence why they are decorated with a Tudor Rose. You can enjoy these at a Bakery on Kew Road – Newens; who have been serving these little pastries since 1850! I may have to pay them a visit one day and try them out!
For the Showstopper, they created Indian Milk sweets – Mishti. The bakers had to create a variety of three different little treats!
I was tempted to create the Maids of Honour, but I may save that kitchen experiment for another day! I decided that the mishti may be a but fiddly and decided to bake a signature cake using buttermilk! I love cakes containing this cultured dairy product and always use it in my red velvet cakes as it really gives the sponge a beautifully light texture with a close crumb.
I wanted something much simpler though, a moist vanilla cake with a sweet icing glaze and sprinkles!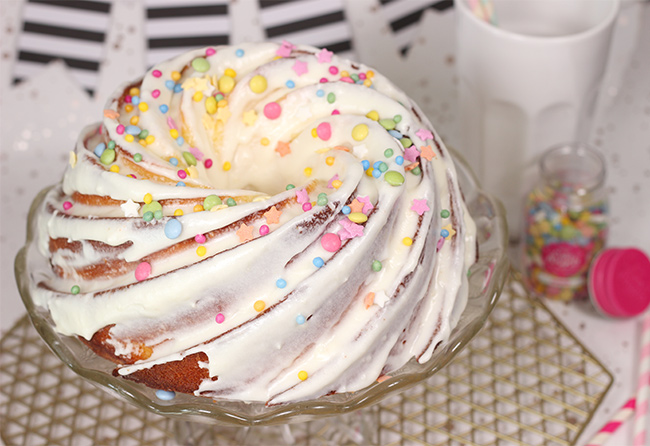 So I opted for this Buttermilk Bundt Cake complete with a buttermilk based glaze…delicious!
To Make this, you will need:
Ingredients:
For the cake:
350g (12oz) Plain Flour
1 tablespoon cornflour
1 teaspoon baking powder
1/2 teaspoon salt
200g (7oz) butter – at room temperature
400g (14oz) caster sugar
2 teaspoons vanilla Extract
5 large eggs – at room temperature
250ml buttermilk – at room temperature
For the glaze:
250g icing sugar sugar
50g unsalted butter – melted
2-3 tablespoons buttermilk
1 teaspoon vanilla extract
Sprinkles to decorate.
Method:
1. Preheat the oven to 160°C/350°F/Gas Mark 4. Grease a Bundt pan with non-stick cooking spray. I used this silicone bundt that I received in a Bake Box ages ago. You can use any shape that you prefer and can use a bundt tin if you don't own a silicone one.
2. Whisk the plain flour, cornflour, baking powder and salt together in a small bowl and set aside.
3. In a freestanding mixer fitted with the paddle attachment or a large bowl using an electric hand whisk, cream the butter and sugar until light and fluffy. Beat in the vanilla. Then Mix in the eggs, one at a time, scraping the sides and bottom of the bowl as needed.
4. Shake the carton of buttermilk before measuring out. Add the flour in three additions, alternating with the buttermilk. Mix until well combined. You should be left with a thick, glossy batter.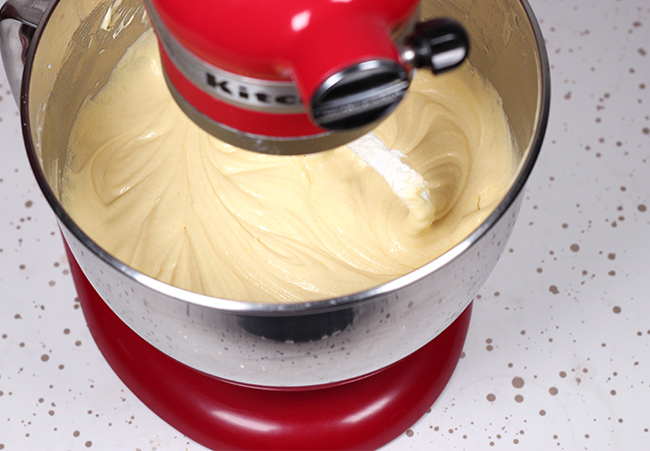 5. Pour the batter into the prepared bundt pan. Bake for about 1 hour to 1 hour 30 minutes. I check my one once an hour has passed, you may want to leave for an additional 10 minutes, if it's not quite ready, then check again. It will be ready when a skewer inserted in the center comes out clean. Allow to cool in the pan for 5 minutes.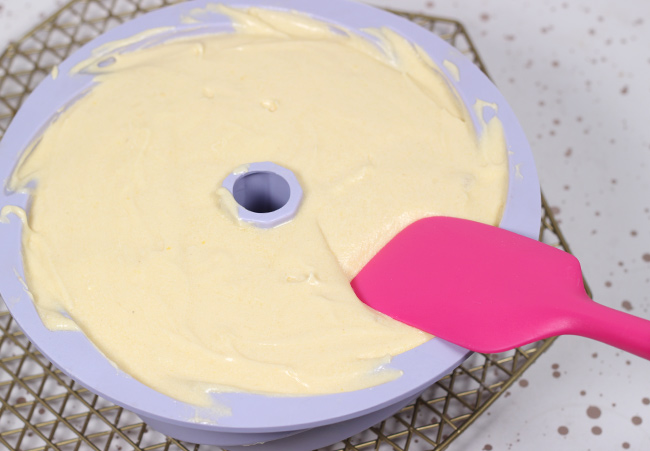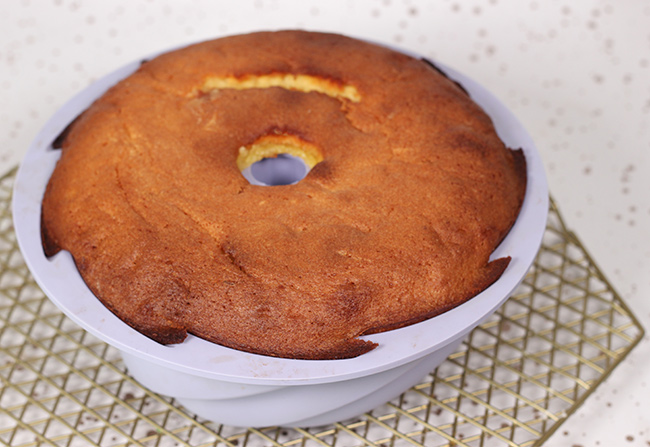 6. After 5 minutes, invert a wire cooling rack on the top of the cake. Use oven mitts to flip the pan onto the rack. Wait one minute, then remove the pan. The cake should come out cleanly. If not, run a knife along the edge and try again.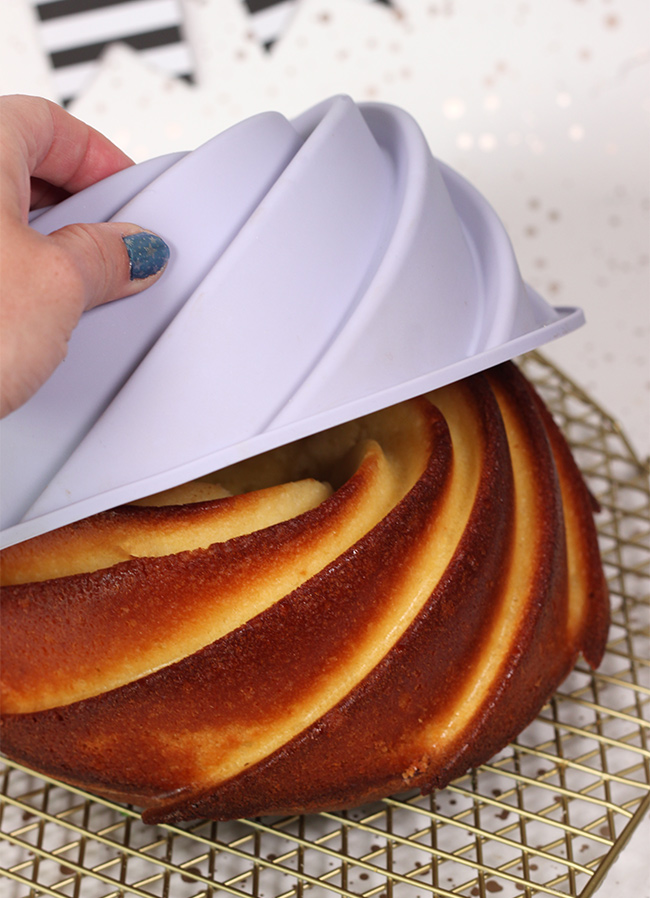 Allow to cool completely before transferring to a cake plate or cake stand.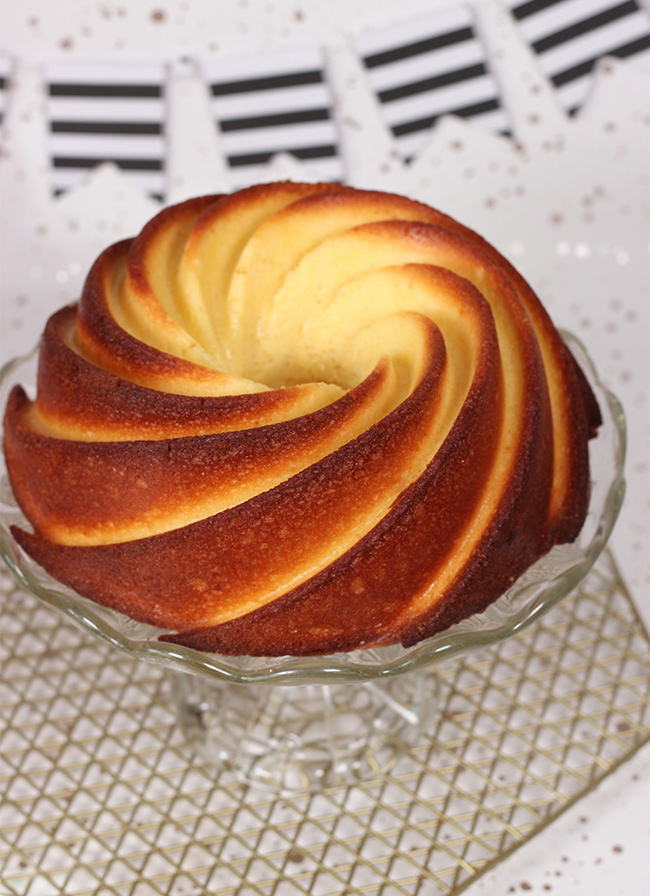 7. For the glaze, sieve the icing sugar into a large mixing bowl then add the melted butter, 2 – 3 tablespoons buttermilk and vanilla until smooth. If it's a bit too thick, add 1 more tablespoon buttermilk.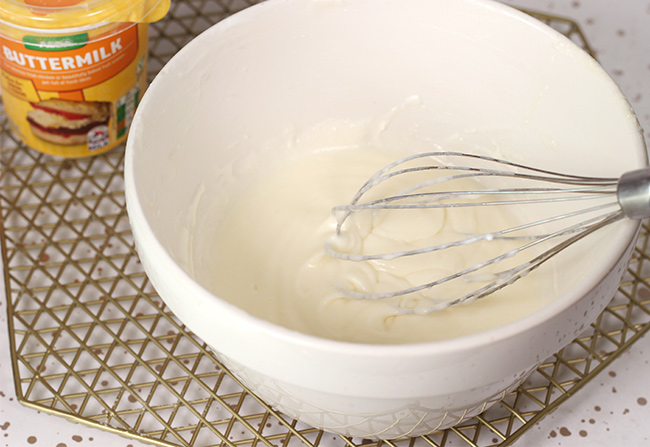 Spoon the glaze over the cooled cake.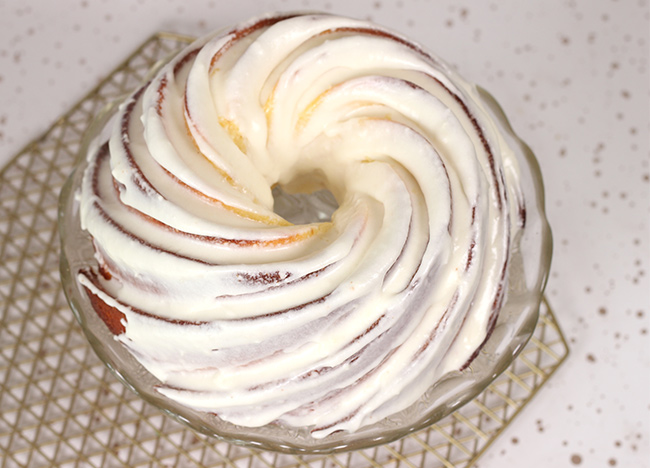 Scatter some pretty sprinkles over the top of the cake; I used these rainbow sprinkles from Cake Angels, they are a lovely pastel hue and add a lovely pop of colour and crunch to a really simple flavoured cake!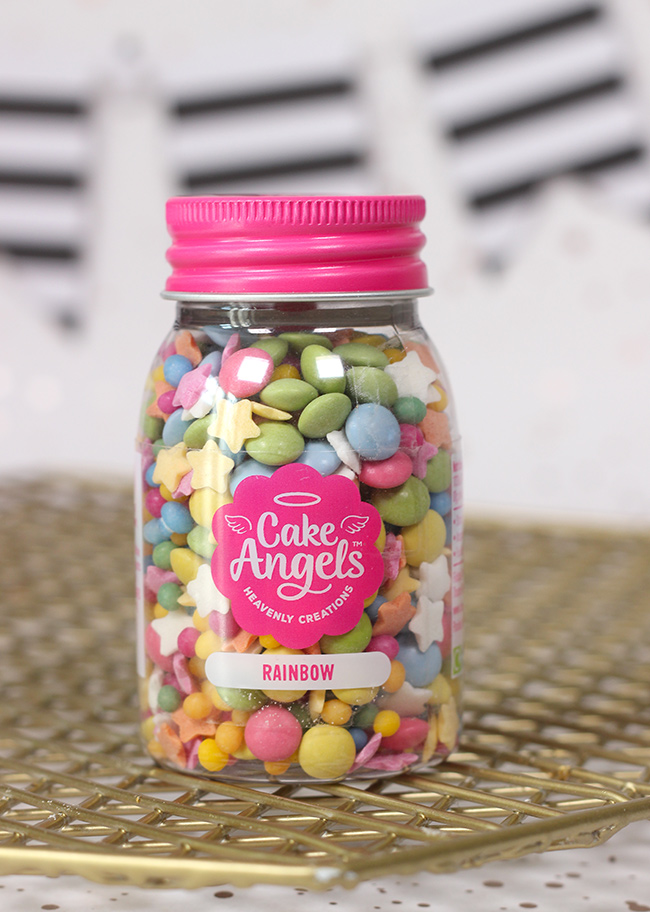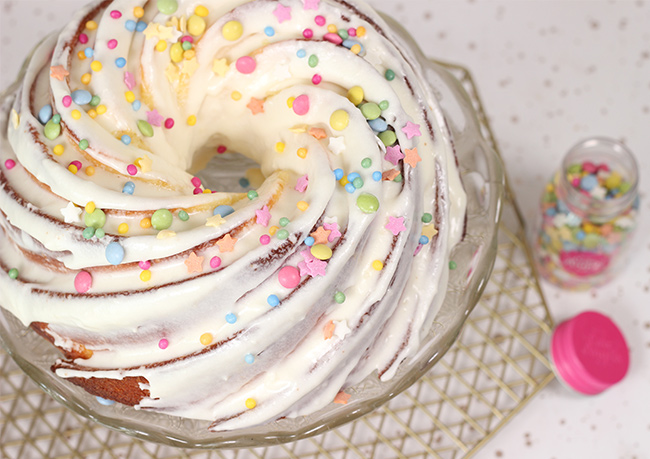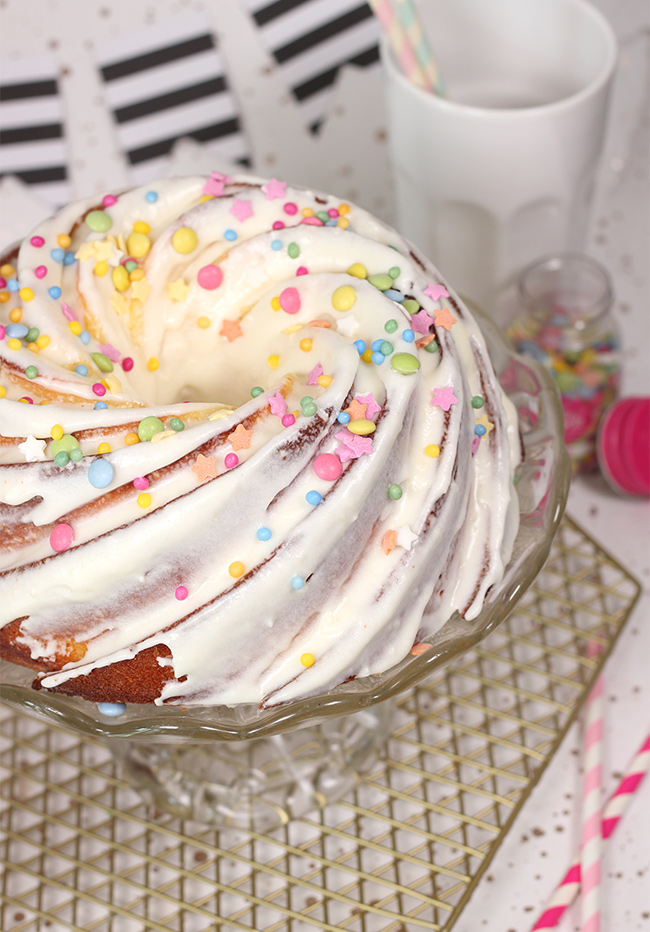 Slice, serve and enjoy!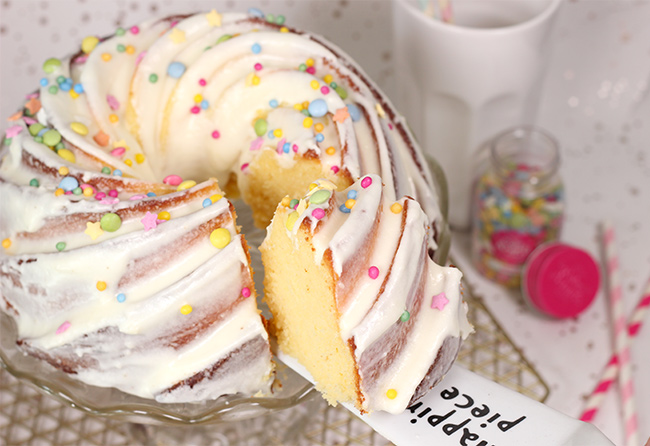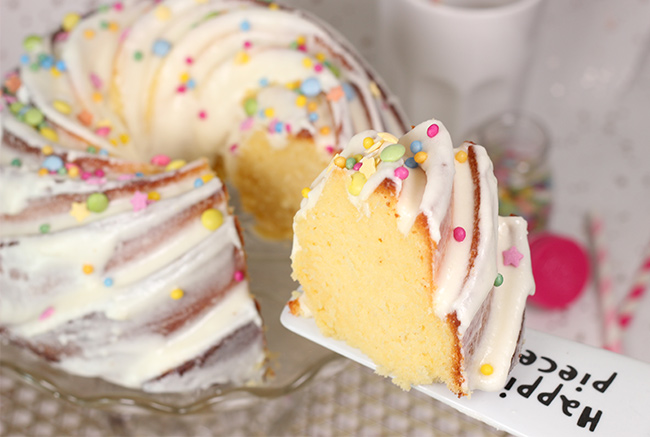 The addition of buttermilk really gives this sponge a delightful lightness!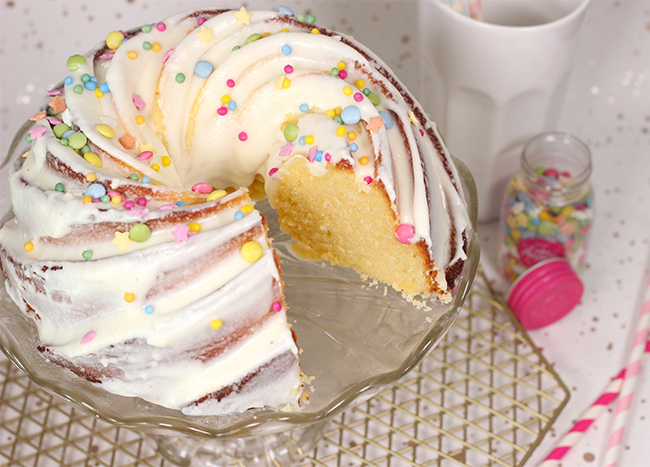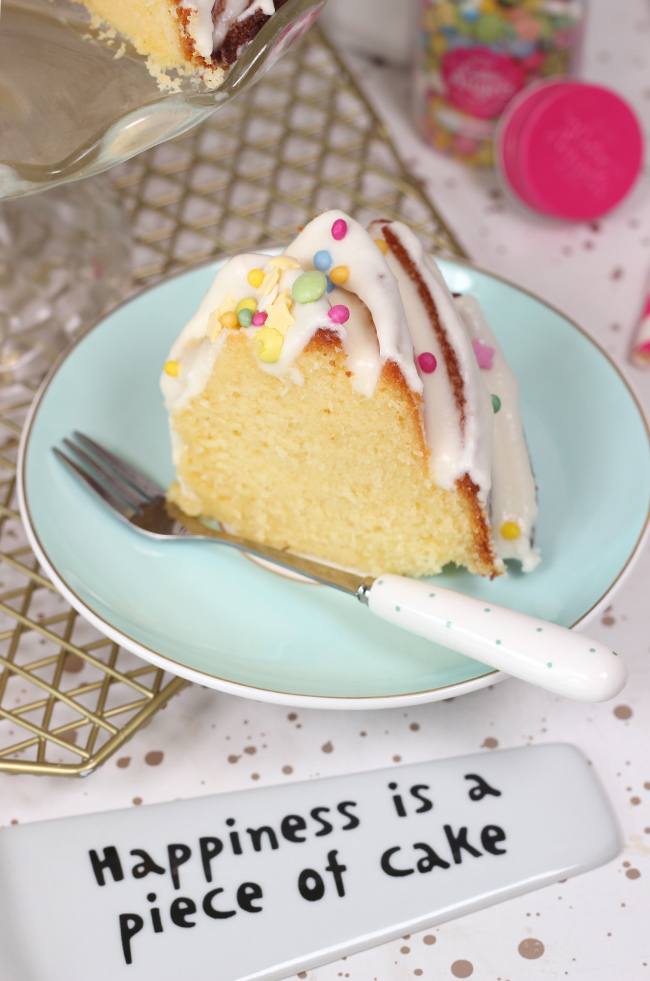 Next weeks instalment of The Great British Bake Off theme will be The Roaring Twenties. As always, I can't wait to see what challenges lie ahead for the bakers and decide what to bake for my next Bake Along post!
Happy Baking!
Thirzah xoxo