Pastry week on The Great British Bake Off saw some really challenging bakes!
I love pastry, whether it is in the form of a pie, sweet treats such as croissants and pain au chocolat or a delicious choux filled with cream and topped with chocolate sauce.
For the signature round, the bakers made savoury Tarte Tatin using either rough puff or full puff pastry. We saw Henry make a crab, tomato and potato Tarte Tatin which sounded pretty delicious. Steph went with a caramelised onion and goats cheese filling and Alice also opted for goats cheese paired with leek and apple. There is a fine balance between getting a melt in the mouth filling and a crisp pastry with a Tarte Tatin and also getting a nice attractive finish to the top once the tart is flipped over so the pastry forms the base.
For the Technical, they had the incredibly tricky task of making a Moroccan pie using Warka Pastry, This is a paper thin pastry almost like a filo. They had to use a brush to apply liquid dough to a skillet which is heated to a constant temperature. They then had to wrap this round a spiced filling. Steph got pretty tearful with hers (which I wasn't surprised about as it looked so difficult!) Rosie's pie exploded and over all, I thought this was a pretty awful challenge to set the bakers.
For the Showerstopper round, they had to create a vertical pie – pretty much pies stacked on top of one another! Alice's was very imaginative incorporating a tree trunk design topped with a tree house and Henry was told his looked like pies stacked on top of one another! (I'm pretty sure Prue said that's what she was looking for at the beginning of this challenge!)
Steph was crowned Star Baker for the 4th time and we sadly said goodbye to Henry :o(
For my bake along this week, I decided to go with a savoury Tarte Tatin using seasonal butternut squash and tomatoes as a filling. I love pumpkins and squash during Autumn and I think people forget that these can be enjoyed as part of a delicious dish as well as carving for Halloween! They are easier to prepare than you think! I'll show you how I slice and remove the seeds, then it's just a matter of peeling them before chopping into chunks! I added garlic and nutmeg to flavour. I find nutmeg goes really well with butternut squash and I often roast it to serve with a delicious Sunday dinner
To make this you will need:
Ingredients:
1 medium butternut squash
10 – 12 good sized cherry tomatoes on the vine, chopped into halves
1 chopped onion (you can use a red or white onion)
25g butter
1 tbsp vegetable oil
3 garlic cloves, finely chopped
½ tsp ground nutmeg
½ tsp finely chopped coriander
Freshly ground black pepper
1 packet ready rolled puff pastry
1 egg, beaten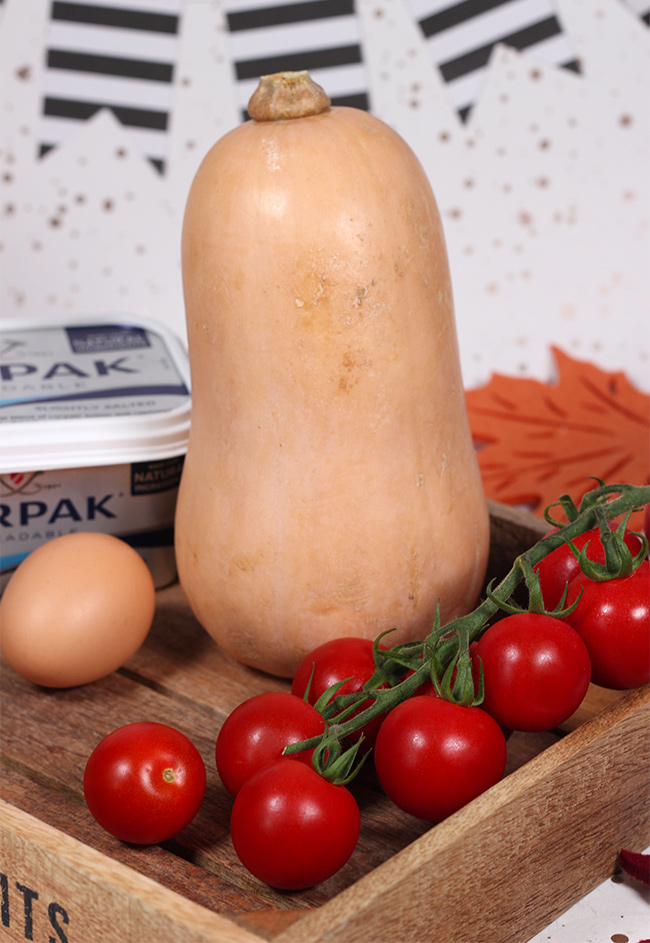 Method:
1. Put a large saucepan of water on to boil.
2. Quarter the squash with a large sharp knife, then use a spoon to scrape out the seeds then peel. Chop into large chunks and place into the large pan of boiling water and cook for 5 minutes until lightly tender, drain and allow to cool.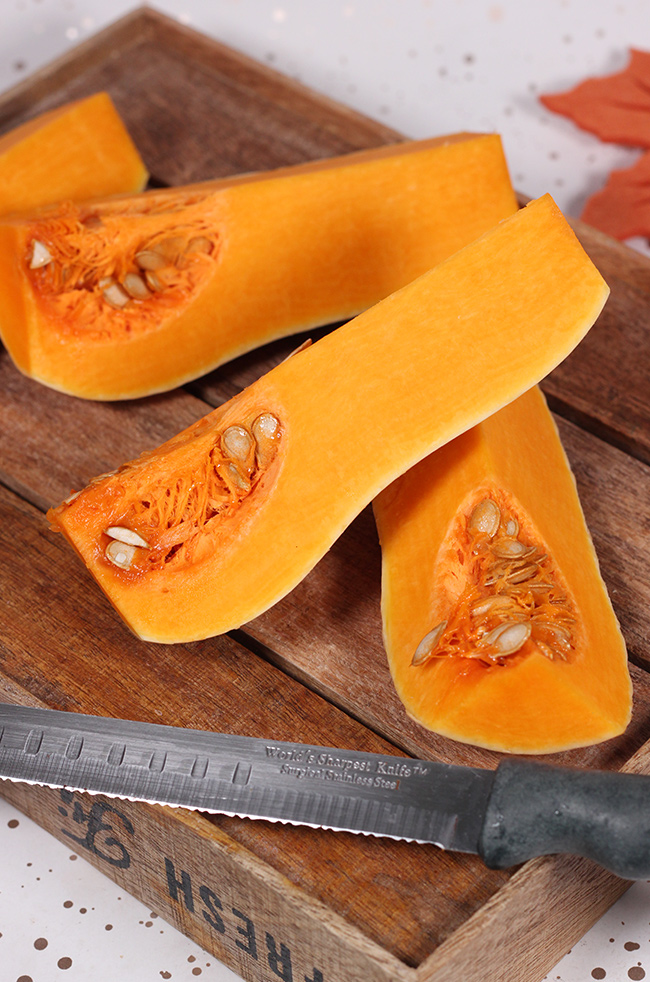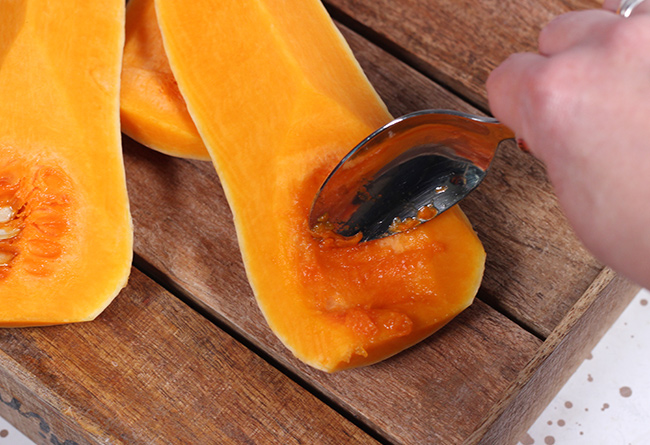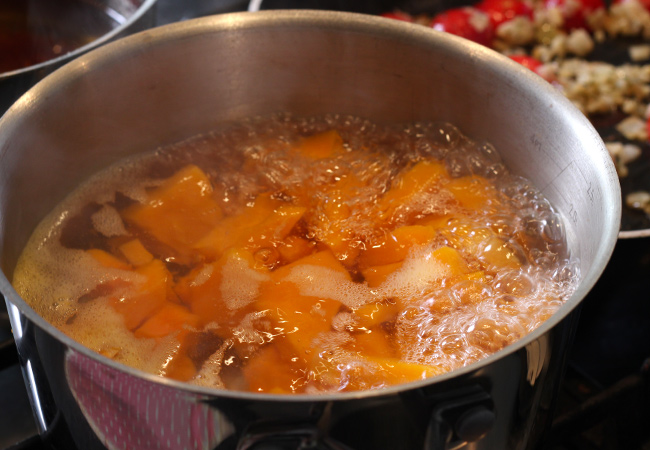 3. Finely chop the onion and garlic. Put a large, non-stick frying pan over a medium heat and add the butter and oil. Tip in the onion and fry for a couple of minutes then add the garlic and stir constantly so it doesn't burn. add the nutmeg and coriander, then mix before placing the tomatoes into the pan chopped side down and fry for 1 minute.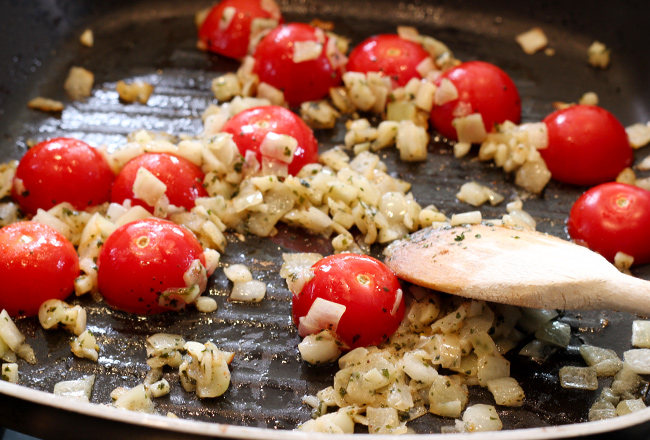 4. Remove the pan from the heat and add the cooked squash and stir so that it gets coated in the nutmeg, coriander, oil and butter. Season with the black pepper. Allow to cool.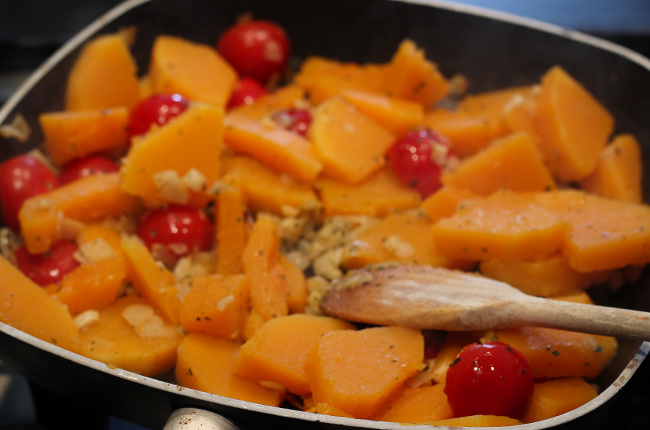 5. If you used a pan with a metal handle or a fully cast iron pan, you can keep the filling inside this to cook in the oven as it will be heatproof. I only own pans with plastic handles so I transferred my filling to a metal tart tin.
6. Preheat your oven to 200°C/390°F/Gas mark 7.
7. Unroll the pastry and cut off the corners to make it more rounded. Dust the surface with a little plain flour and roll up onto a rolling pin then unroll over the top of the filling in the ovenproof pan or tin. Push the edges down around the sides of the filling.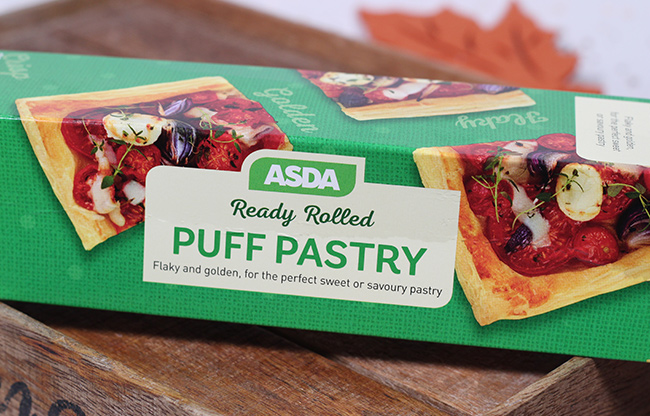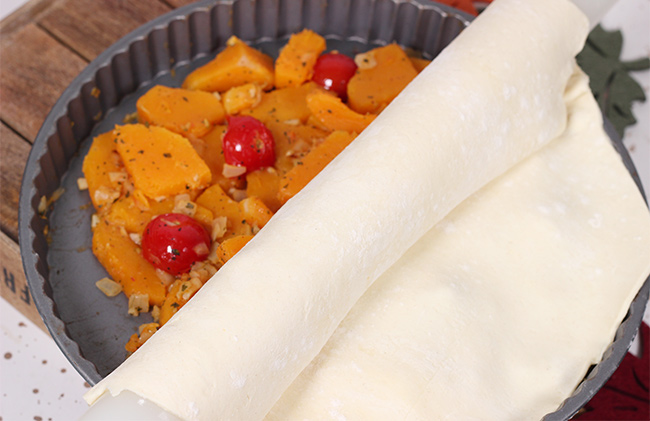 8. Brush the beaten egg over the surface of the pastry for the egg wash.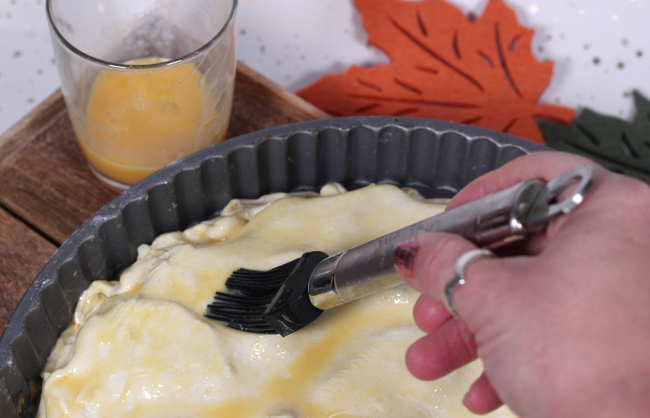 9. Bake in the oven for 25 minutes until golden brown.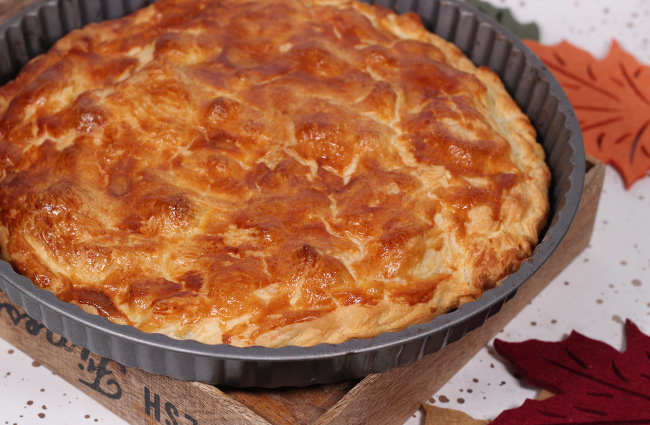 10. Allow to cool slightly, then place a large plate over the top of the pan or tin, place a tea towel over the top then flip over and lift the pan or tin off to reveal the filling!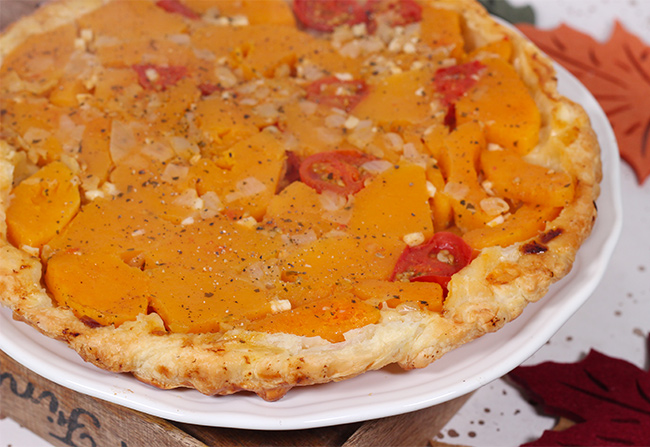 Slice and serve!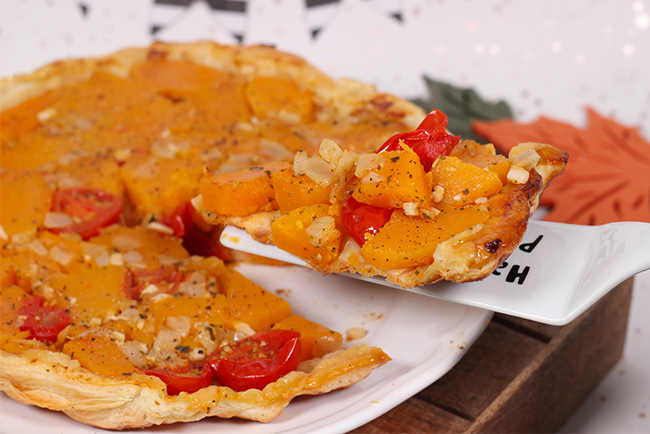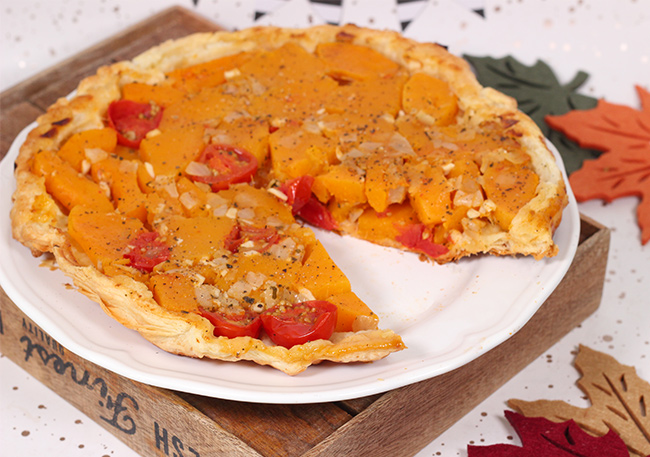 You definitely need to add spices and additional flavours to squash to enhance the flavour of this veggie! It's delicious paired with the tomatoes as this adds a little sharpness to the Tarte tatin and the onion and garlic really adds more of a punch! It's perfect served with a salad or some delicious couscous mixed with peppers and aubergine! The perfect veggie dish with a yummy, crisp puff pastry!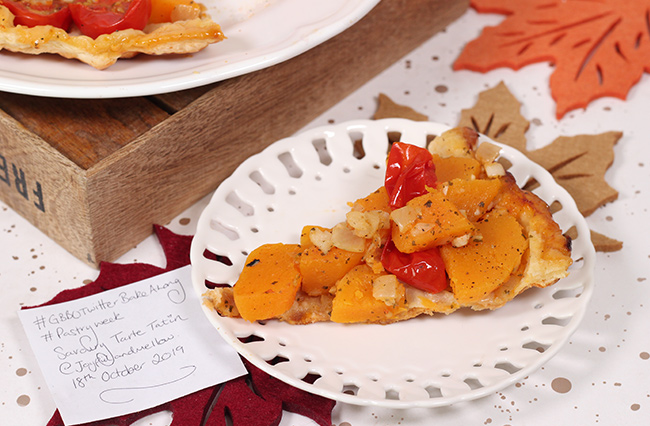 Next week's episode of GBBO is the Semi-finals! They've got some pretty challenging bakes to make it to the final the following week! Fingers crossed there isn't any melt downs in the tent!
Happy Baking!
Thirzah xoxo