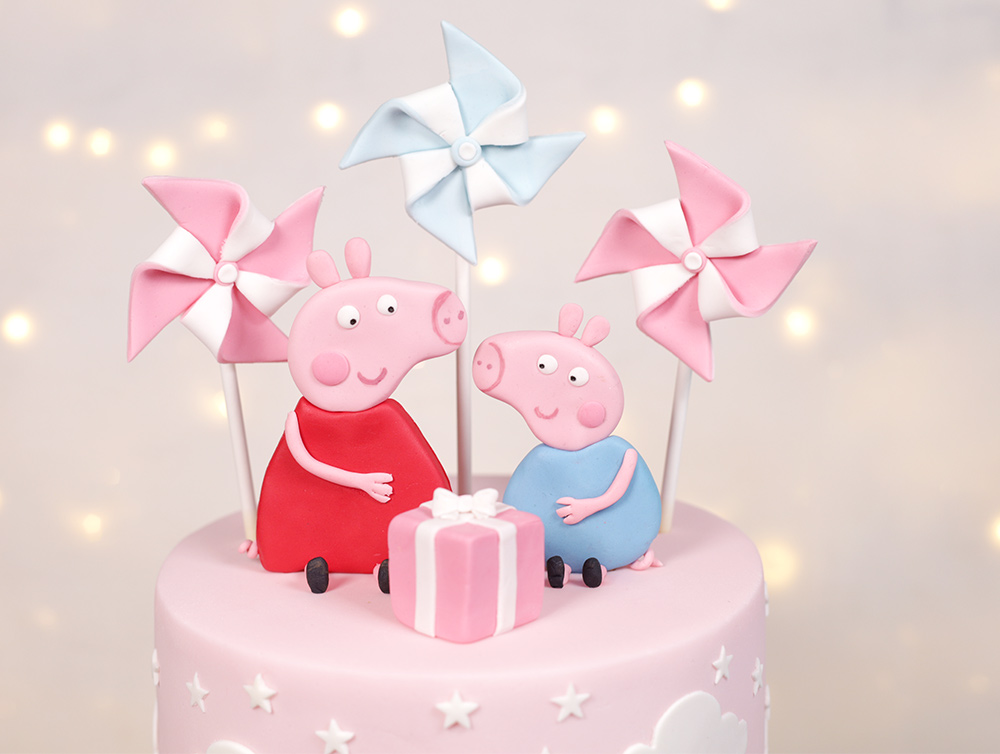 2 tiers consisting of a fake bottom tier; covered in blue fondant icing and decorated with green hills, clouds, sun and Peppa Pigs House. Top tier made with layers of vanilla cake filled with vanilla buttercream and raspberry jam. Covered in pink fondant icing and decorated with clouds, stars, number 2 on the the front […]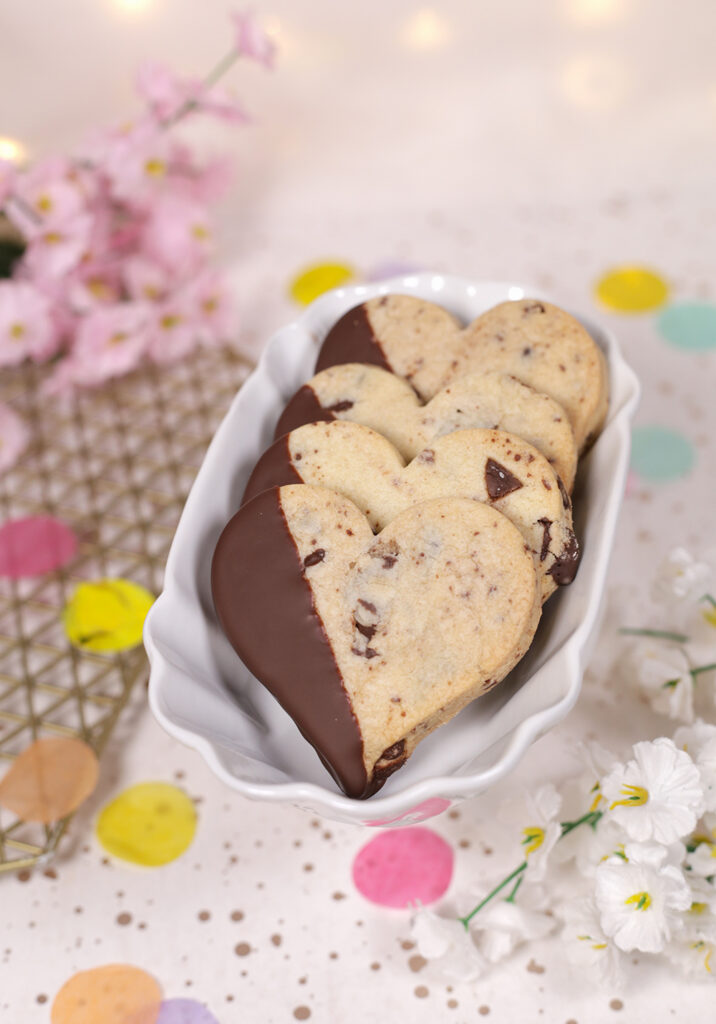 Vanilla shortbread with dark chocolate chips dipped in dark chocolate. The perfect afternoon treat!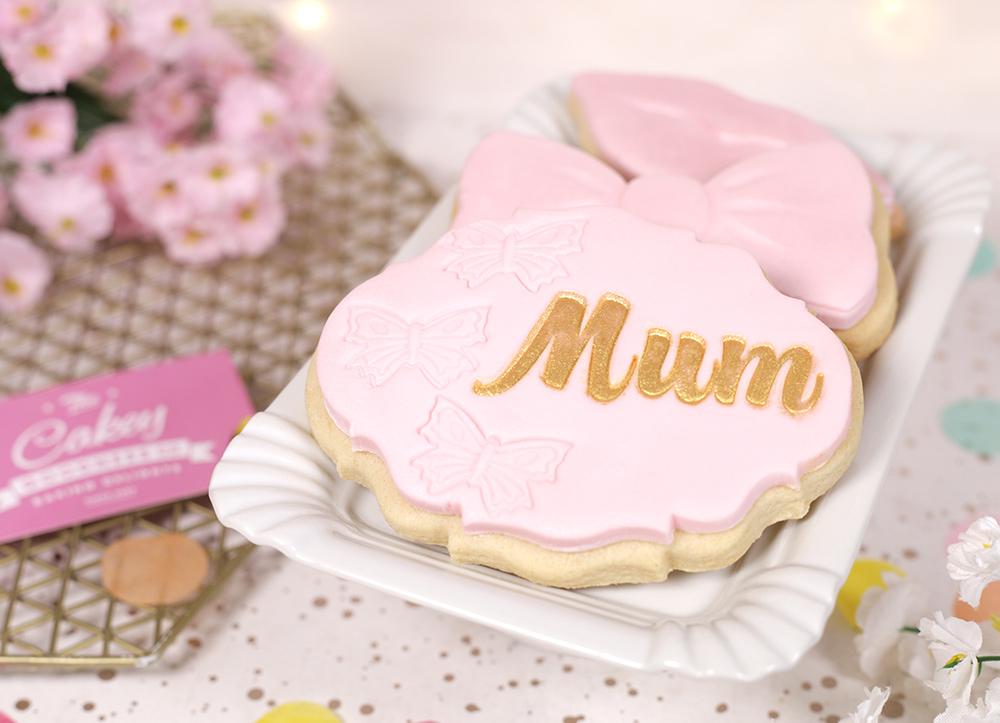 Vanilla biscuits topped with pink fondant icing; in the shape of champagne bottle with Mother's Day message, plaque embossed with butterflies and Mum, lips and bow. All presented in a gift box tied with ribbon.