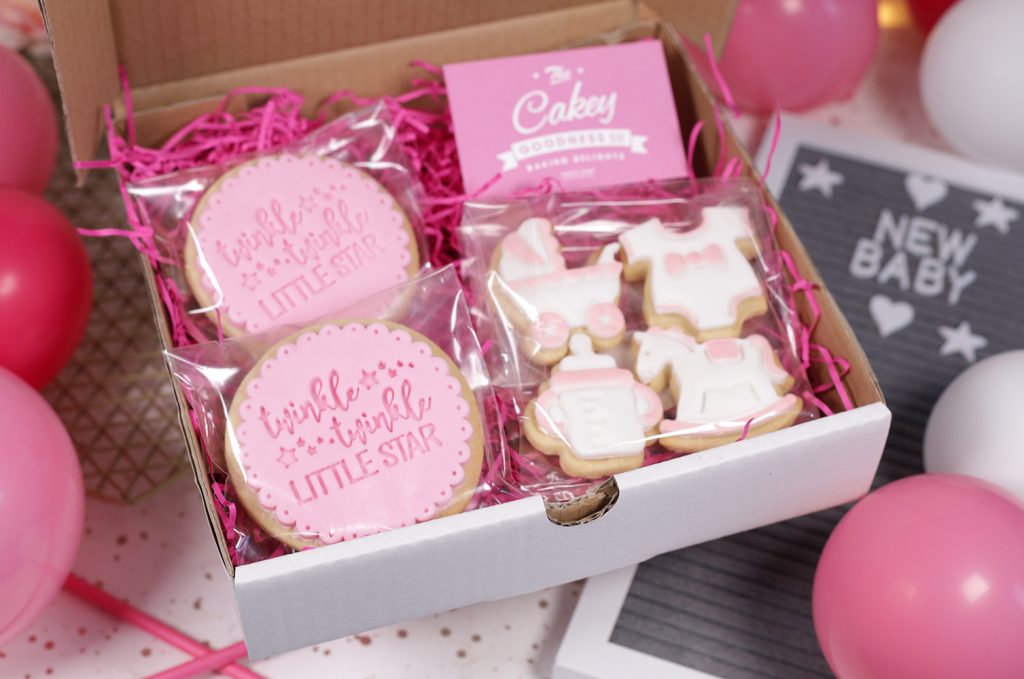 A selection of individually wrapped iced biscuits, presented in a box. The perfect gift that can be personalised to suit any occasion!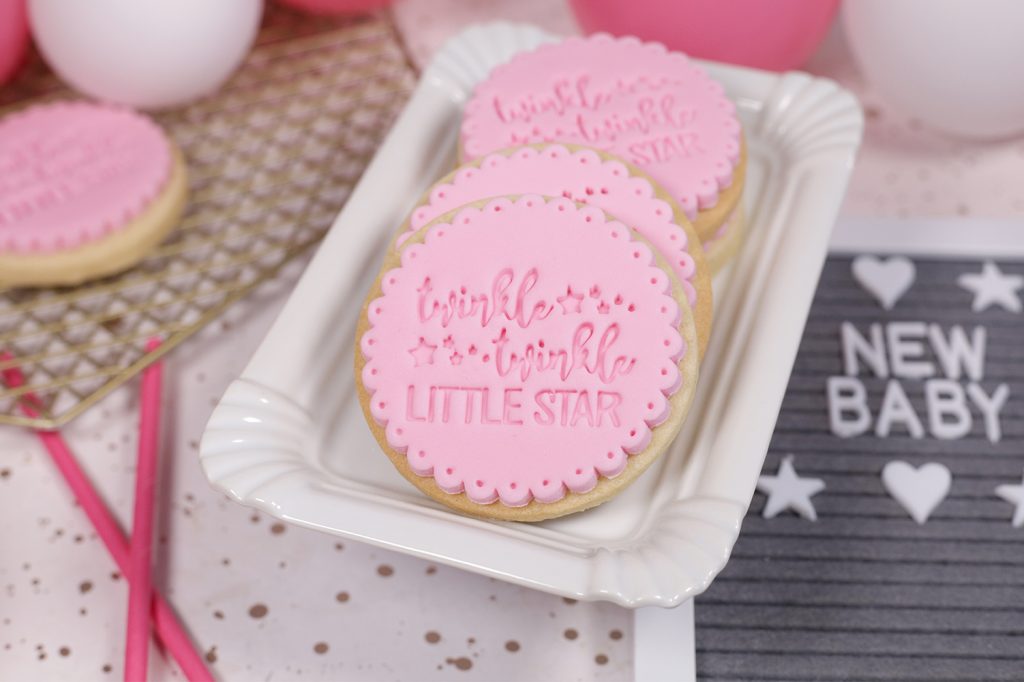 Vanilla biscuits topped with pink fondant icing; decorated with cute embossed design. Perfect for baby showers, party favours or new baby announcement gift.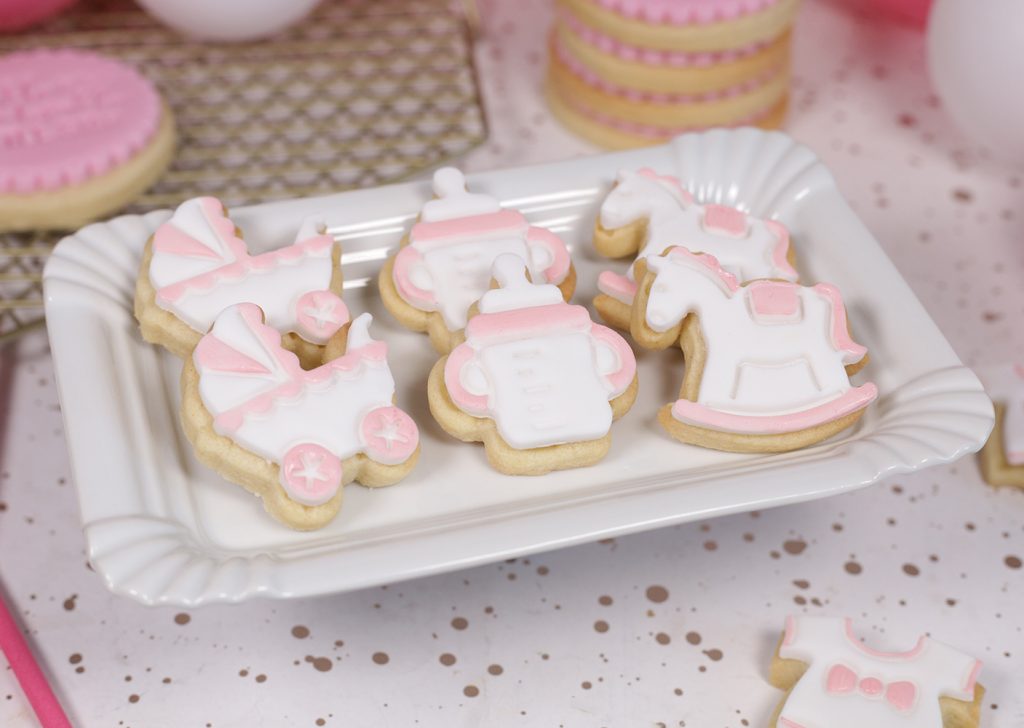 Vanilla biscuits topped with white fondant icing. Decorated with embossed and painted designs. Perfect for a baby shower, gift or to give out as favours.