Hello! I specialise in creating custom made cakes, cupcakes and cookies for any occasion, from birthdays to weddings. We will work together to create a unique and delicious cake made to your exact requirements. Having an interest in art and design together with a love for baking and sugar-craft, I have been led to start creating in the world of cake decorating. I am constantly looking for inspiration for new ideas and coming up with different methods to decorate my creations. Along with my portfolio of cake creations I share with you some of my fun ideas and baking recipes on my blog so you can try creating some cakey goodness at home. Remember, there's always time for a little cake!

Are you in need of cakey goodness?
Get in touch today to discuss all your baking wishes, and together we will create the perfect cake for your event.
The latest cakey goodness
Below is my portfolio of cake creations from my most recent orders, the newest recipes & tutorials so you can create cakey goodness at home and my blog where you'll find my random ramblings.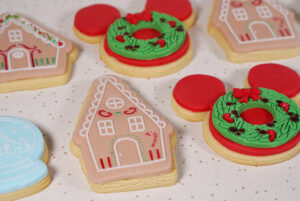 Vanilla biscuits topped with fondant icing, decorated with Minnie Mouse inspired wreaths, snow globes and gingerbread houses.
Read More »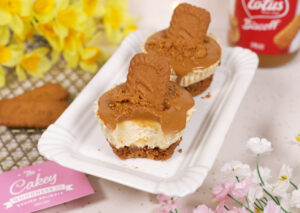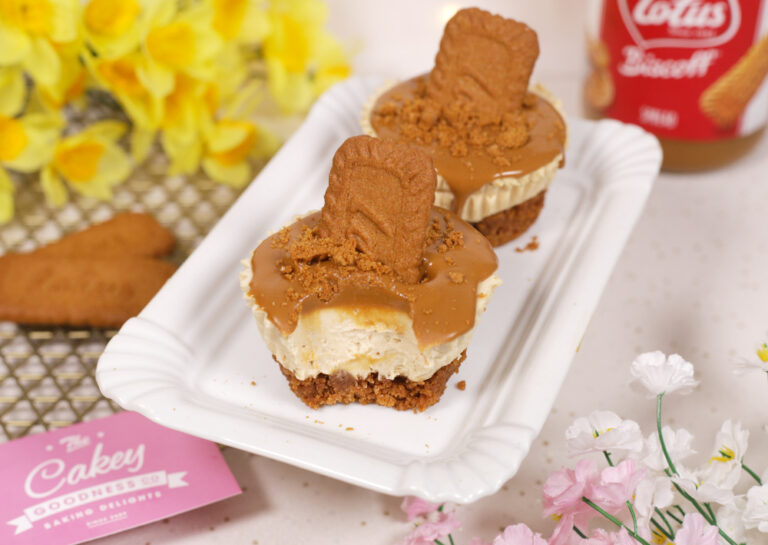 If you fancy cheesecake, but don't want the faff of making a full size one that you need to slice, then these mini biscoff cheesecake
Read More »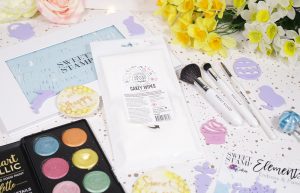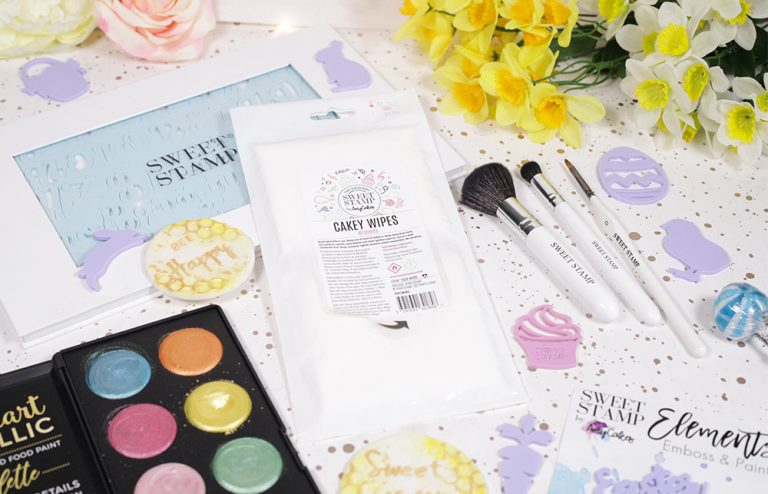 Hello from Isolation! It's been a while since I posted anything, here on the blog section, of my little Cakey world! I had initially planned
Read More »
The latest cakey goodness
Thank you for your gift. The nurse biscuits were a lovely surprise & delicious. Your friend is very skilled, the detail on the biscuits were quite accurate.
I just wanted to say a great big THANK YOU to you for such a lovely cake you made. Everyone agreed it looked amazing and the taste was even better! I will be recommending you to family and friends. Many, many thanks
Thankyou very, very much for doing our wedding cakes. Not only did they look fantastic but they tasted amazing!!
I have ordered a couple of cakes for my children's birthday parties and for my sister's birthday from Cakey Goodness and they are always delicious and have always looked too good to eat!!
Thankyou for the cupcake bouquets you made, they looked stunning as table centre pieces and were yummy!
Your cakes are lush! I have had the pleasure of eating your cupcakes, chocolate brownies and other delights and I can never have enough!
I must say a big thankyou for the Mother's Day cake i ordered! I didn't have a clue what I wanted when I asked you to make it but you had so many ideas and the finished cake was absolutely beautiful and tasted delicious. Thankyou so much!
The cakes I ordered from you for my daughter's birthdays were amazing. The roses you made looked beautiful and really finished the look. thankyou!
Thankyou for the wonderful birthday cake for my husband. It's absoluteley delicious!