It's no secret that I absolutely LOVE Sweet Stamp!
I use these embossers, to add personalised messages and designs, to the majority of my cake creations now. With the range constantly growing to keep up with current trends and designs…there is something for everyone!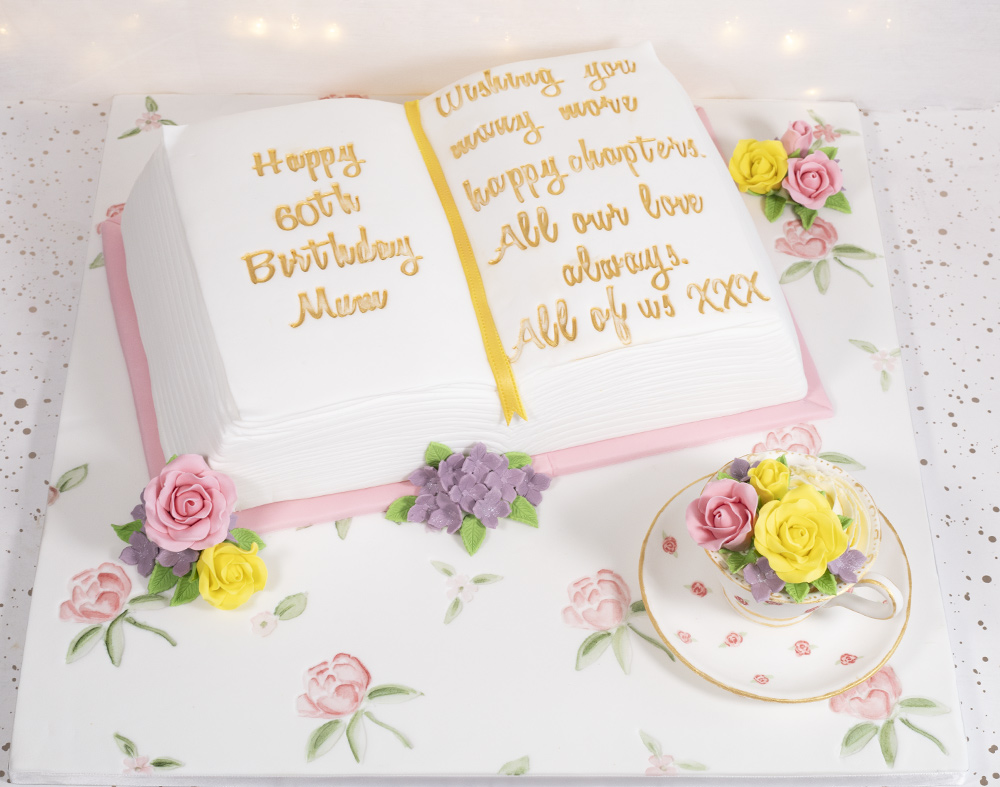 I also enjoy experimenting with these products along with various edible paints and lustre dusts. I created this decorated cake board last week, before heading off to the cinema to watch the new Harley Quinn movie – Birds of Prey.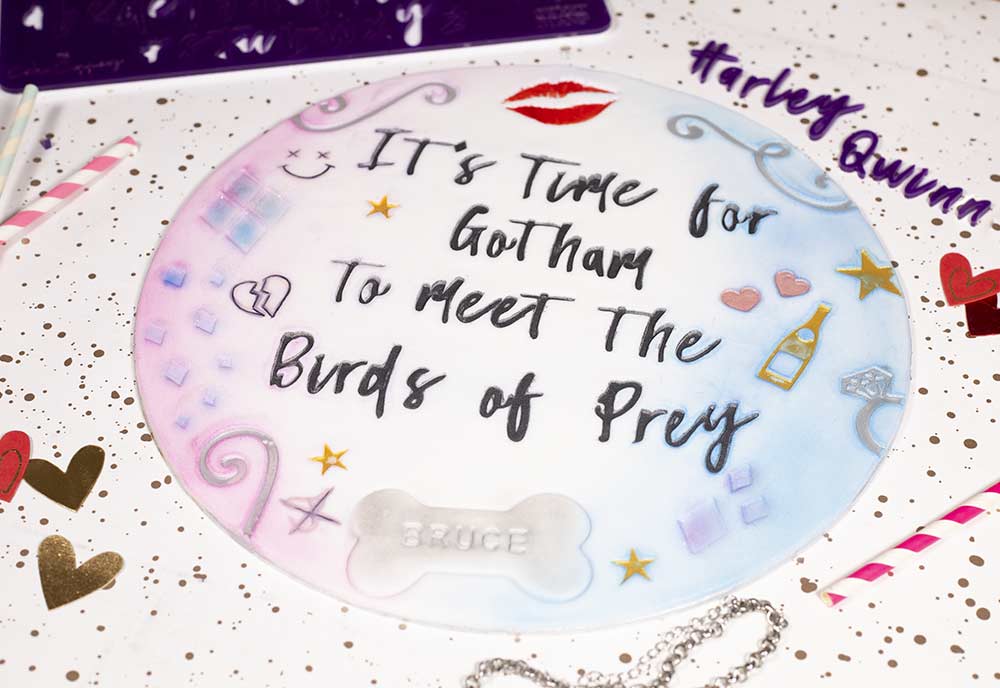 Sweet Stamp celebrated their 2nd Birthday on the 1st February, by throwing a party in Dublin (which I sadly couldn't attend) and released a new font named Bubblegum!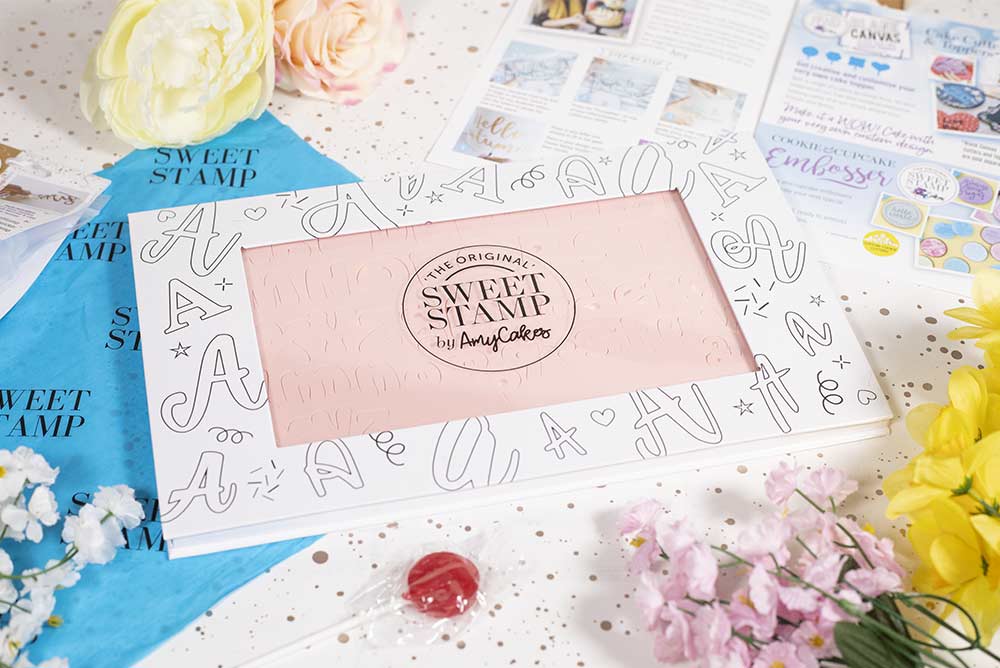 Amy and her team are so lovely and kindly sent me an exciting parcel, which I received today!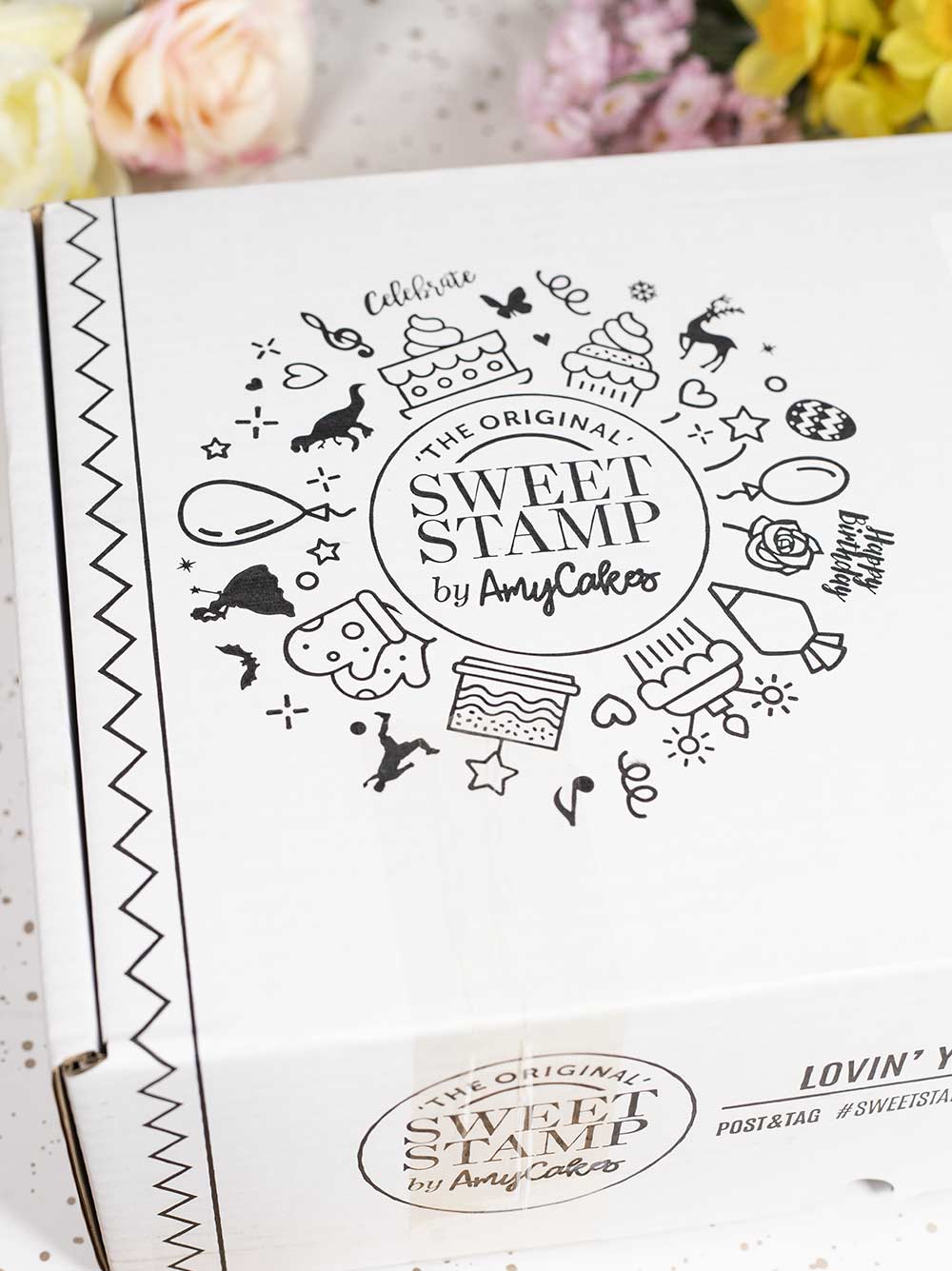 I opened it to find the new Bubblegum set along with the new Perfect Pour bottles; that now includes a handy funnel, to make filling the bottles so much easier!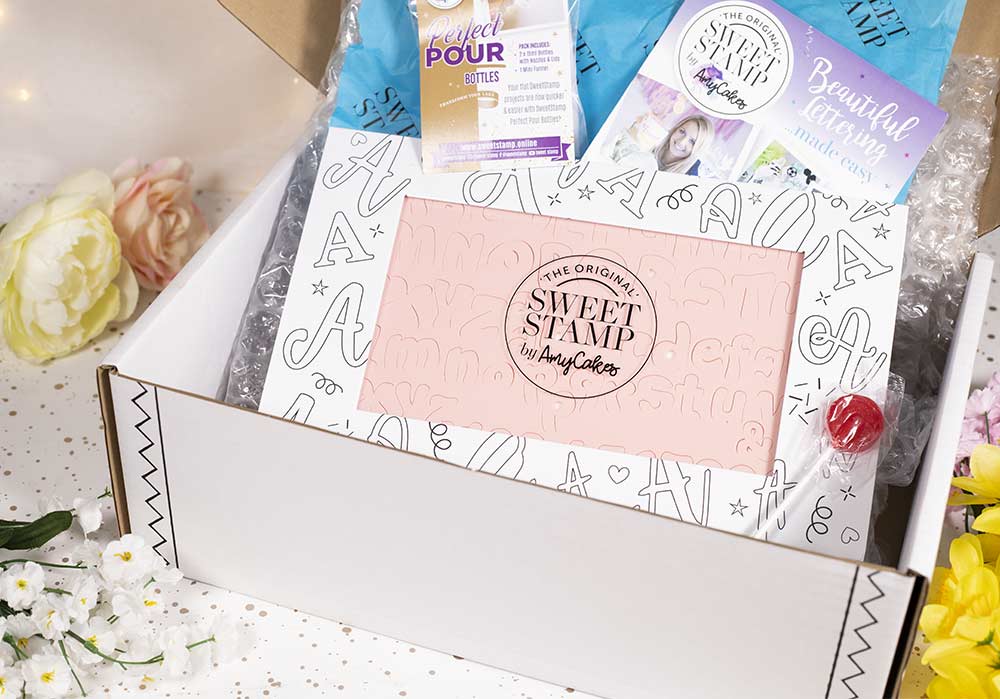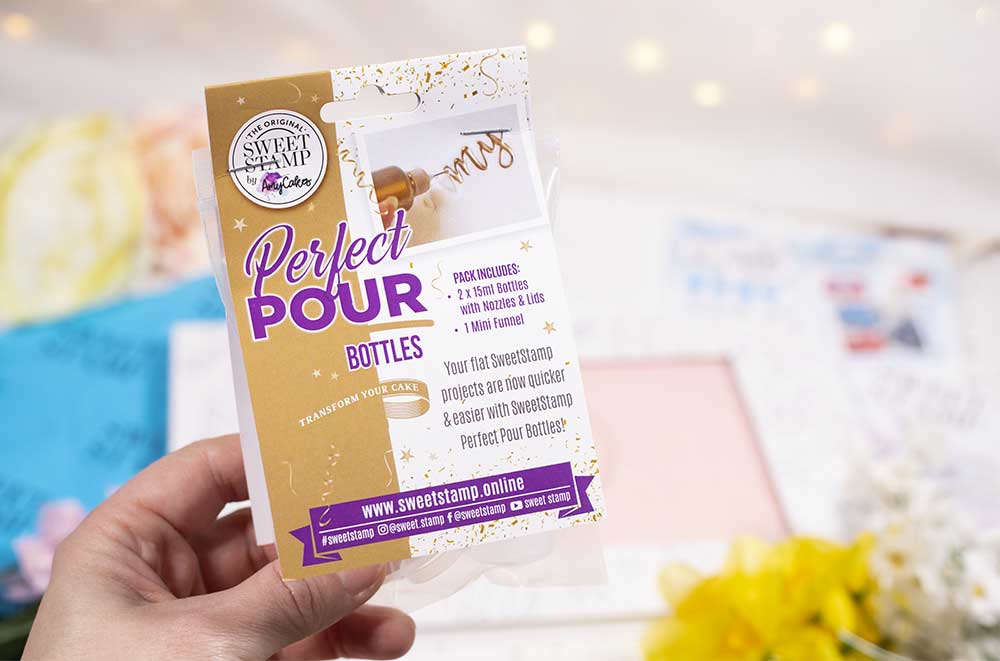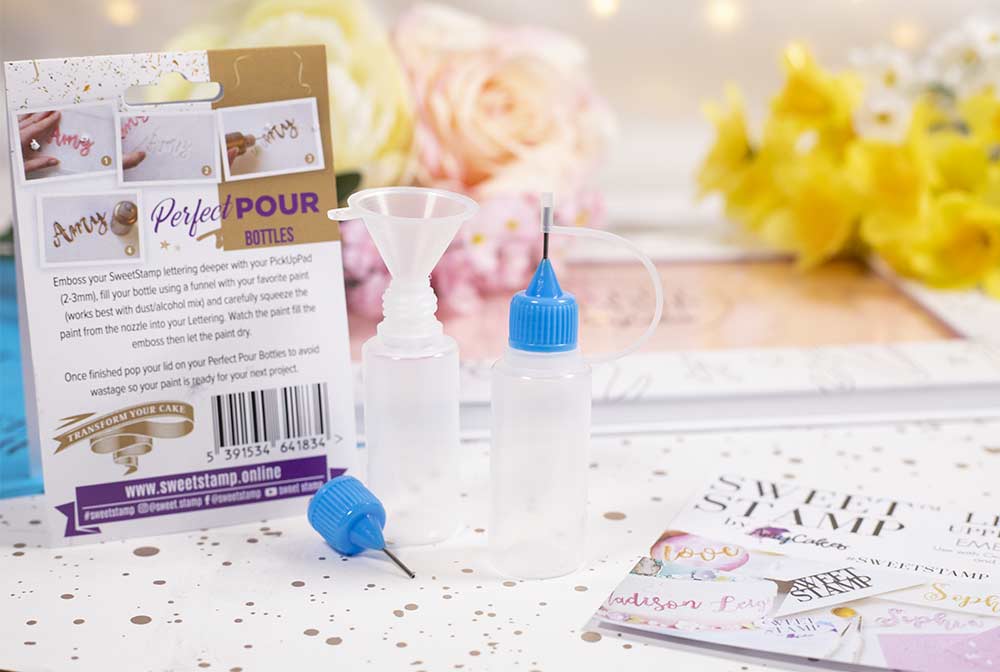 Perfect pour bottles are a total game-changer when painting embossed messages and designs on cake boards and cupcake toppers. You simply fill with edible paint or lustre dusts;  mixed into paint using clear alcohol, dipping solution, rejuvenator fluid or lemon extract. Once the stamped fondant icing is dry, you invert the bottle and place the tip into each letter & gently squeeze to release the paint, which will then flood the designs with the paint. It takes a bit of practice…but once you get the hang of this method…it's super quick and easy!
The Bubblegum font is classed as a medium-sized set, which includes uppercase & lowercase letters, numbers and an ampersand.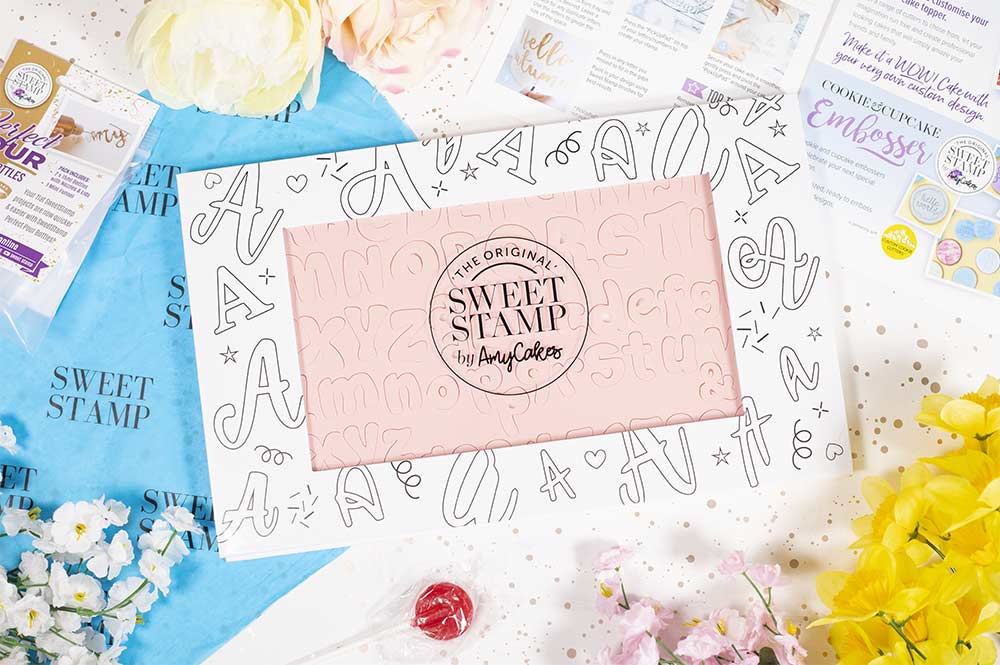 It is beautifully packaged in one of the new storage boxes (which Amy and her team are still working on, to eventually release as a separate product, for storing any sets you purchased before these boxes were developed). All the Sweet Stamp letter sets, you can currently purchase, come packaged in the storage boxes.
But let's just talk about this new font! It's such a fun set that reminds me of the bubble style writing I used to do at school!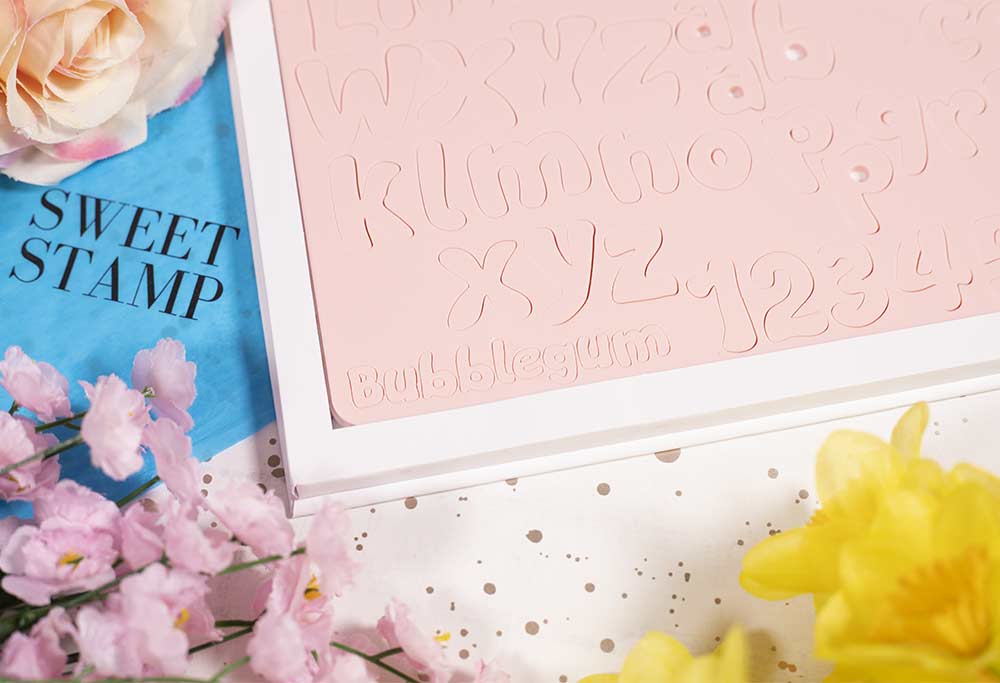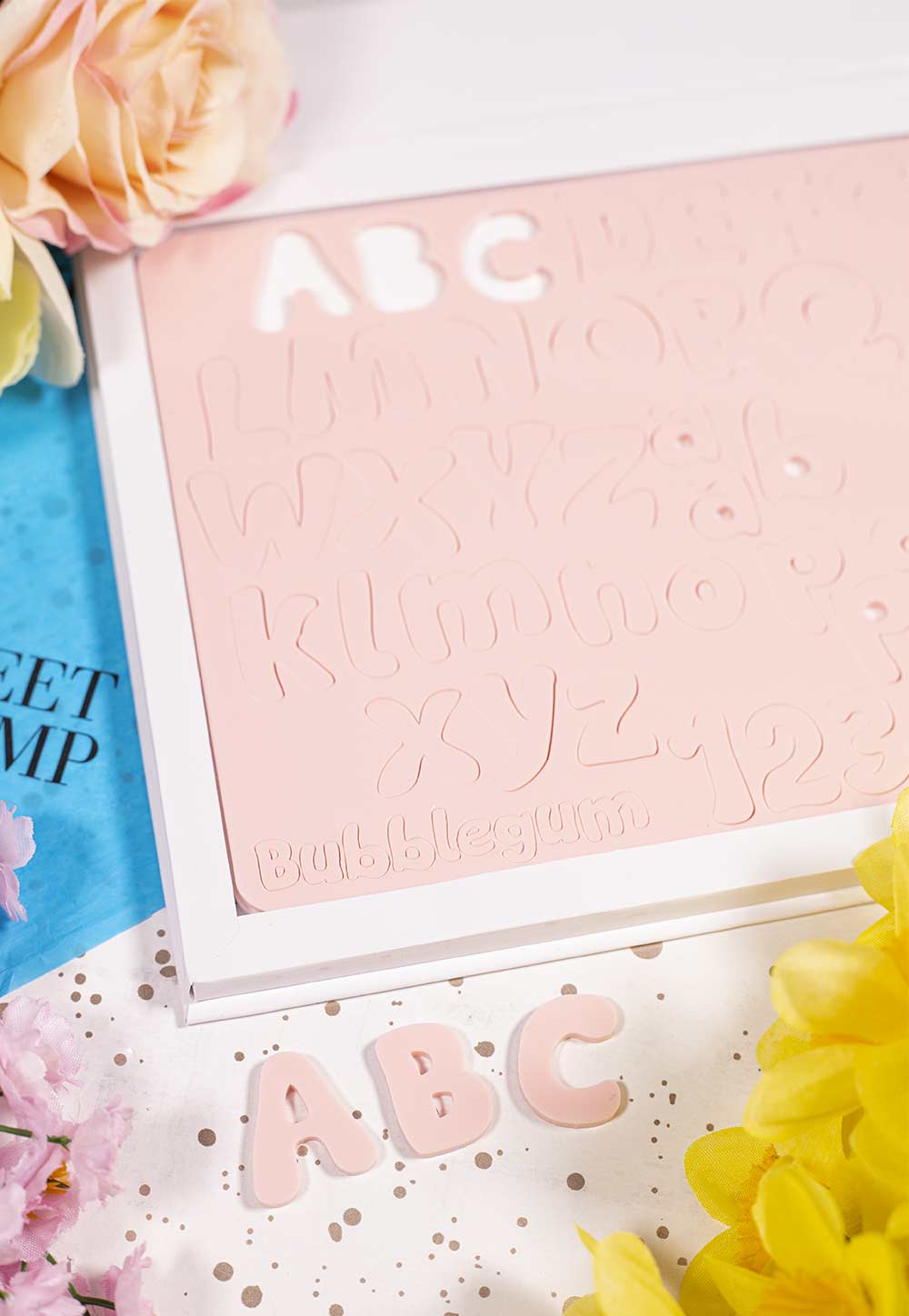 I think it will look perfect on children's cakes as well as fun party cakes for all ages! Michelle Cole of Sweet Shells created this stunning cake; that was adorned with chocolate spheres and pretty fringing created from sugarpaste, using the new font to create a lovely message on one of the tiers of the cake!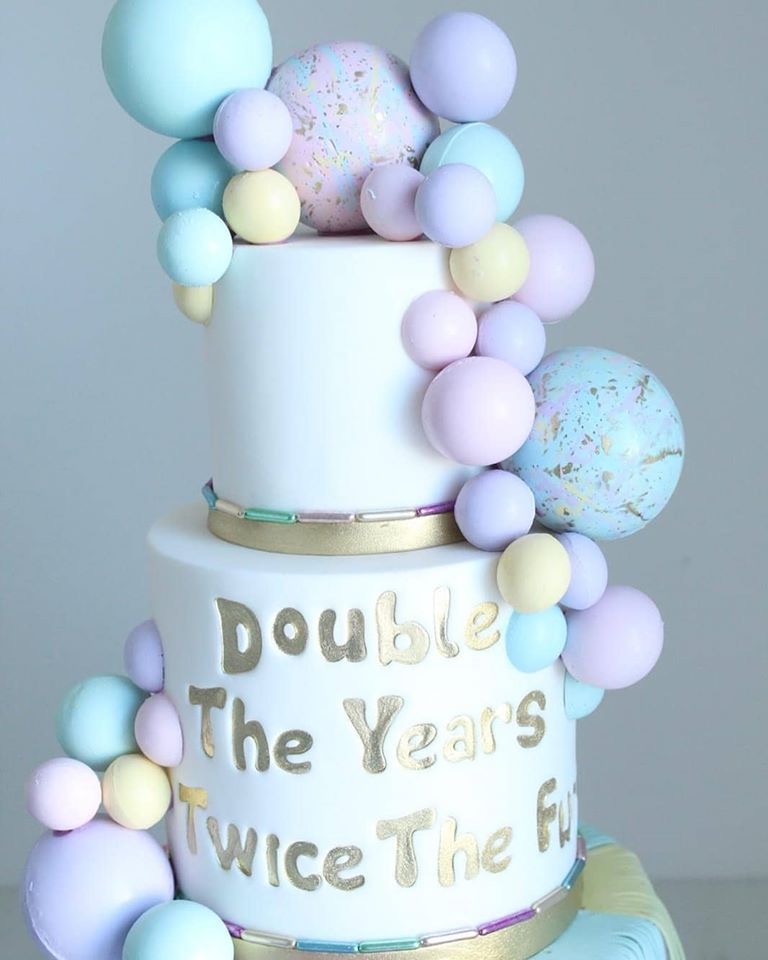 It showcased that you can create a really pretty party cake using this font!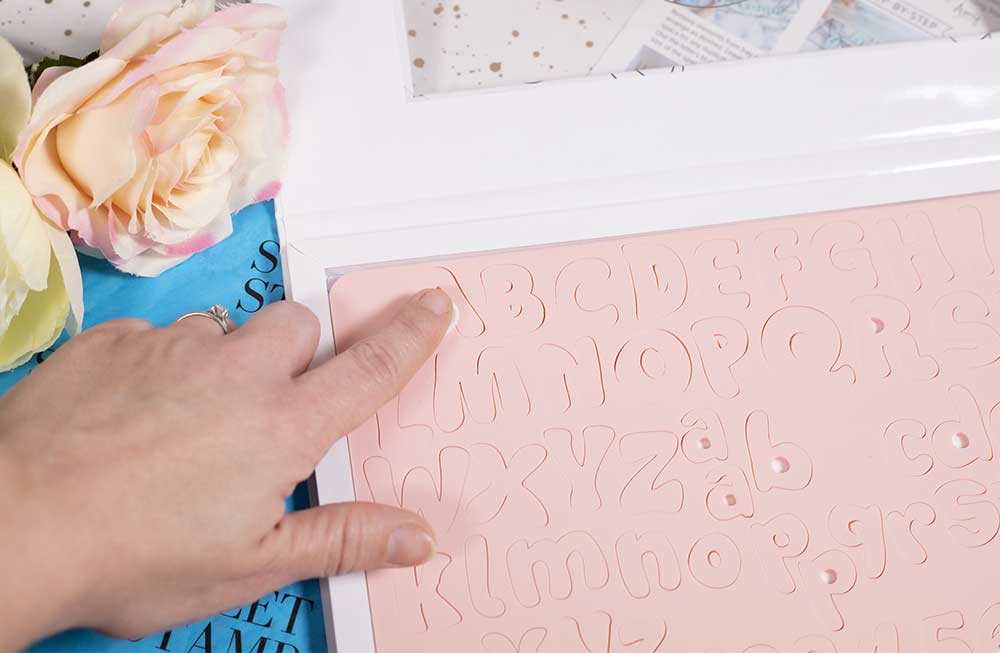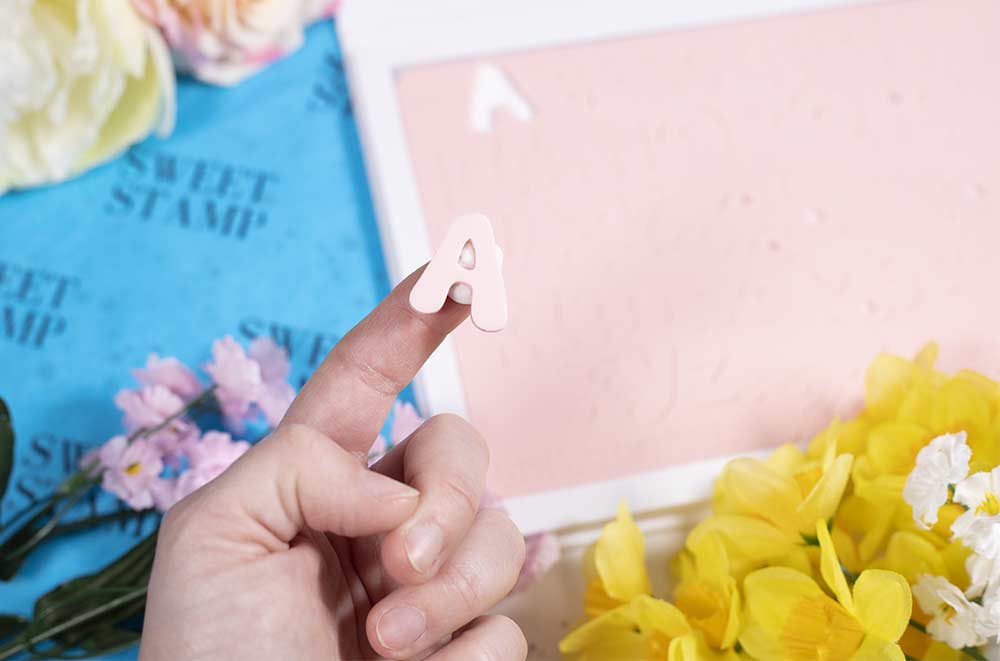 If you want to add this set and more to your cake decorating tool box, why not head over to the Sweet Stamp online shop? The Bubblegum set will be on sale soon!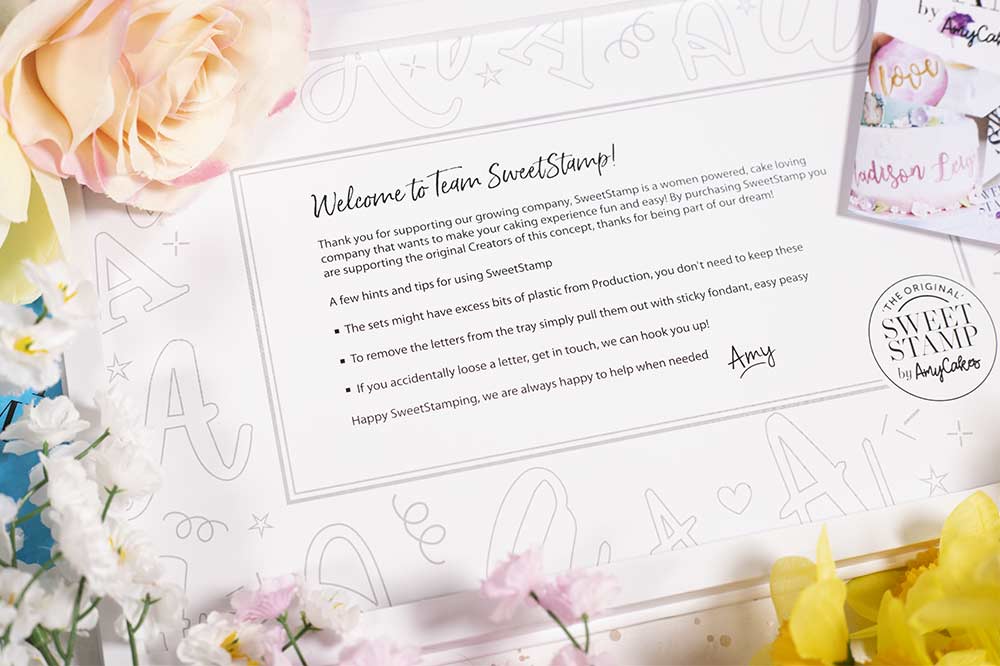 I would like to thank Amy for gifting me these products! I can't wait to decorate a cake using this set and I'm also looking forward to seeing what products are released next!
Happy Baking!
Thirzah xoxo