Walking in a Winter Wonderland
Can you believe it's exactly a week until Christmas Eve?! Where does the time go?
Yesterday I visited Winter Wonderland in London's Hyde Park to indulge in more Christmas Spirit and see what cakey offerings they had. I wasn't disappointed.
As you walk in the entrance you are greeted with a beautiful archway with twinkling fairy lights (I love fairy lights and there are plenty in here)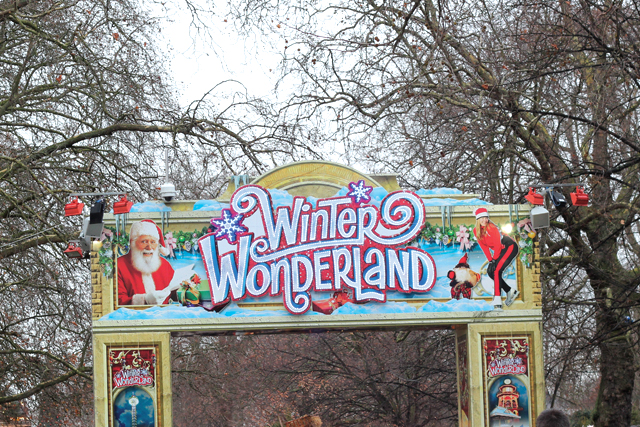 One of the first eye-catching stalls was this one selling Marzipan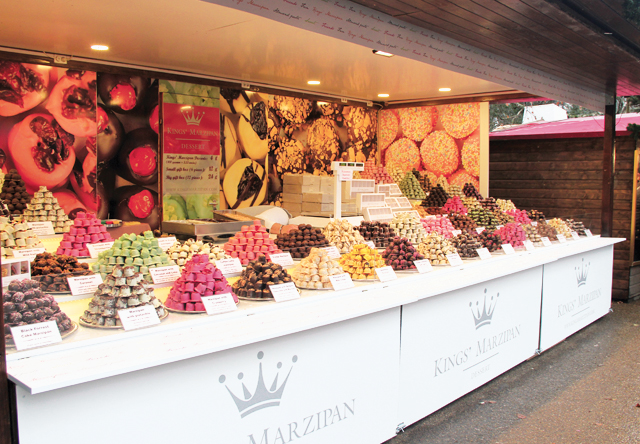 There must have been nearly 60 different varieties, I've never seen so many!! Just look at all those colours! The flavours all sounded delicious I could have quite easily tried one of each of every one on offer!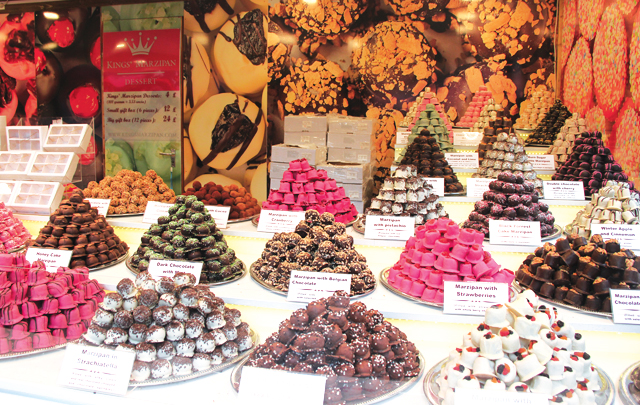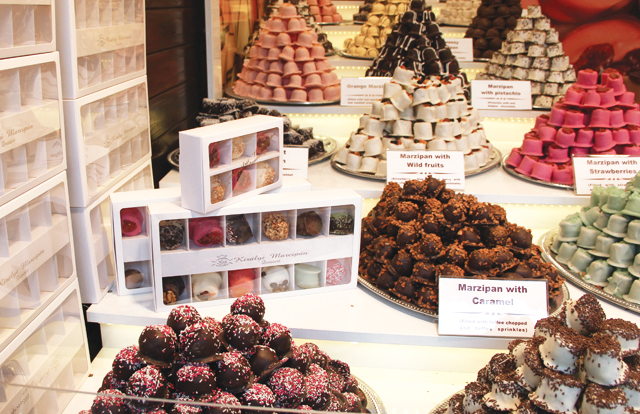 The gift boxes look pretty and simple, and each piece of marzipan cost pretty much £2 each. I would definitely go back and buy some though.
There is an array of food and beverages on offer including Waffles (which I enjoyed drizzled with melted milk chocolate) pancakes/crepes, pretzels, warm cider, mulled wine, hot chocolate, hog roast and plenty of German foods such as Bratwurst. As you can imagine, the air was filled with so many delicious things sizzling away inside each log cabin. There are also plenty of fire pits to stand by and keep warm, lovely!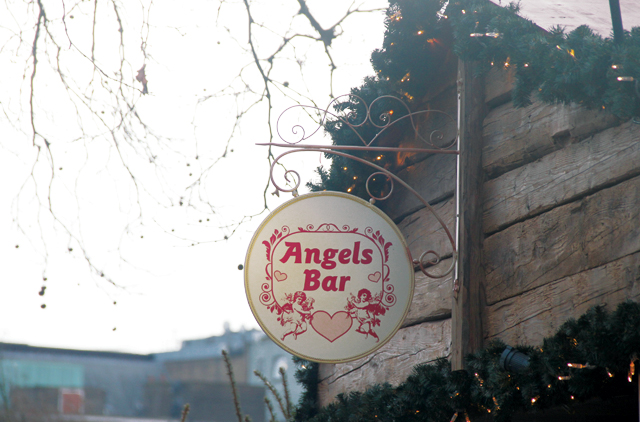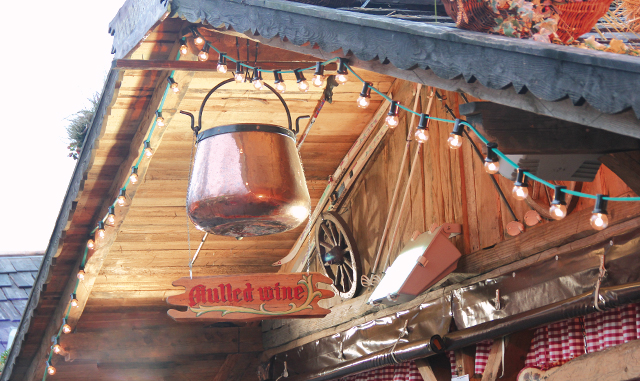 There are loads of little cabins filled with an array of gifts and Christmas decorations that looked really pretty when it started to get dark…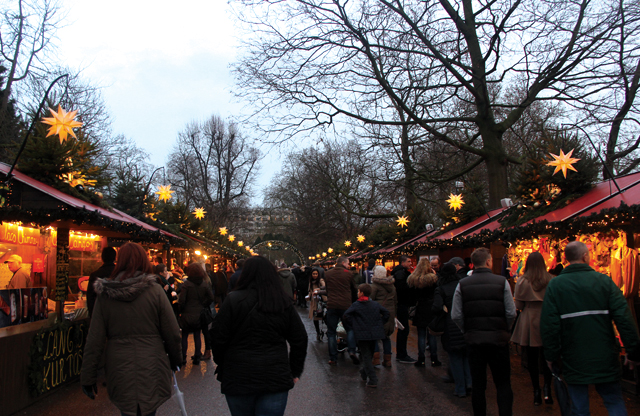 … including this one that sold glass baubles in the shape of cupcakes and ice-creams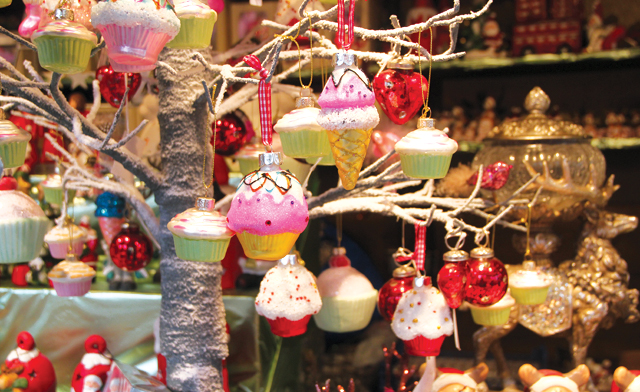 I treated myself to 2 or 3 of the cupcake baubles, which I was initially worried about transporting home without breaking them! The lady who worked on the stall said she transported them all with her from Germany and not one of them broke!
After a few hours walking around looking at all the stalls, watching people scream on the large variety of funfair rides (I also got a scare at the Haunted Mansion!!) and sampling the food we decided it was time to go. The lights at night are amazingly beautiful and it is a huge site within Hyde Park, I would definitely return to visit again. It's a great day out for the whole family and doesn't cost a penny to get in, though it is expensive if you want to go on the rides and try all the food and drink! But to look around the stalls at all the little things they have on offer it is worth it even if you just pop in for a short while. It's open until January 5th 2014.