Great British Bake Off Bake Along – Viennese Whirls
It's biscuit week on GBBO this week and we saw the bakers make iced biscuits for the signature bake, Viennese whirls for the technical and a gingerbread story for the showstopper.
I loved Louise's Baa Bara Brith Biscuits (I'm rather partial to a spot of Welsh inspired baking, making both Bara brith and Welsh cakes on many occasions) but it was so sad to see her gingerbread church collapse :o( and go home after this disaster.
I was pleased to see Candice win Star Baker though with her well constructed pub gingerbread story!
I wanted to try another technical bake this week as I've baked & decorated many iced biscuits & didn't want to construct a gingerbread creation so it had to be Viennese Whirls!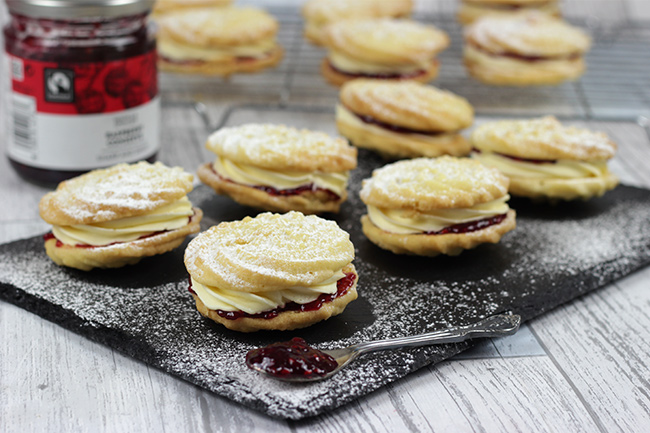 For this recipe I used the following ingredients which makes 12 sandwiched Viennese whirls:
Biscuits:
250g unsalted butter; softened
50g icing sugar
225g plain flour
25g cornflour
Couple of drops of vanilla extract
Filling:
100g unsalted butter; softened
200g icing sugar
1/2 tsp vanilla extract
Raspberry jam
Plus a little extra icing sugar to finish
Method:
1- Preheat the oven to 170°C/325°F/Gas 5
2- Line a couple of baking sheets with non-stick baking paper and use a 5cm/2 inch round cookie cutter to draw circles to use as guides when you pipe your biscuit swirls. Turn the paper over so the pencil marks are underneath.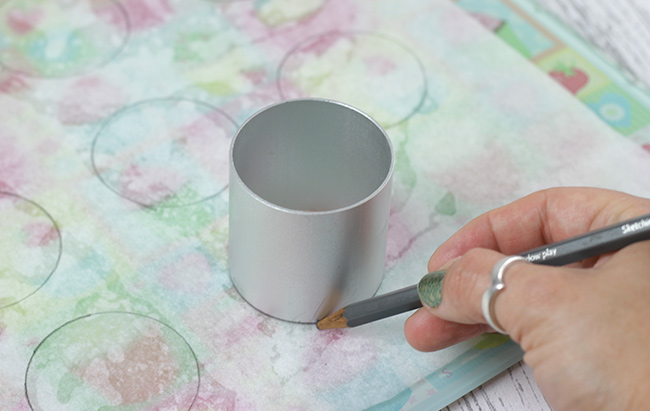 3- Mix the butter and sugar together in a bowl using an electric hand mixer or free standing mixer with paddle attachment. Beat until pale and fluffy then add the flour and cornflour and continue to mix. Add the drops of vanilla extract and mix on a high speed until smooth and soft enough to pipe.
4- Spoon the mixture into a piping bag fitted with a medium sized star nozzle and pipe onto the prepared baking sheets.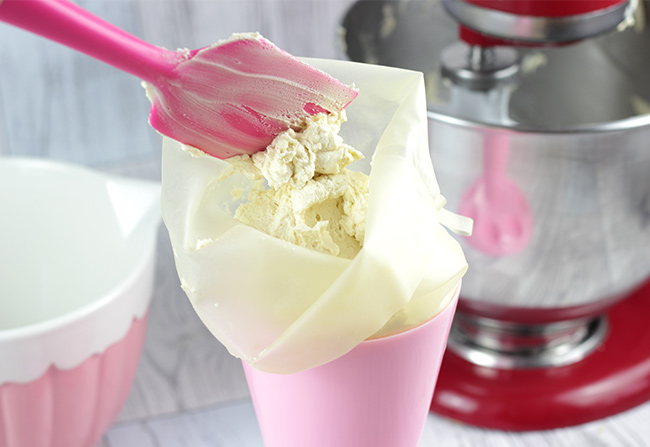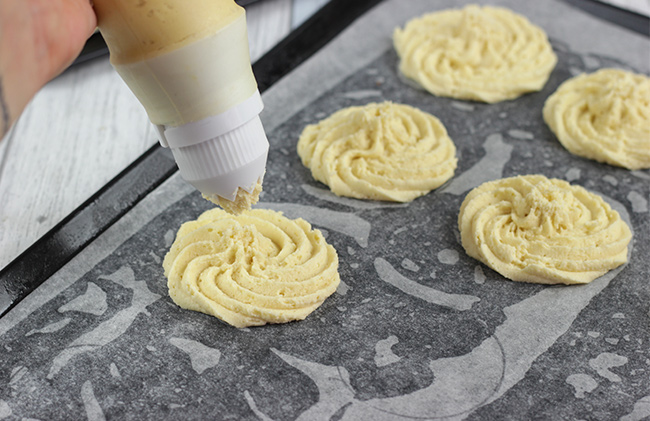 5- Place in the fridge for 15 minutes so that they hold their swirled shape better when baking.
6- Place in the preheated oven and bake for 15 minutes until they are a very pale golden brown colour. Remove from the oven and cool on the baking sheets then transfer to wire racks to cool completely and harden.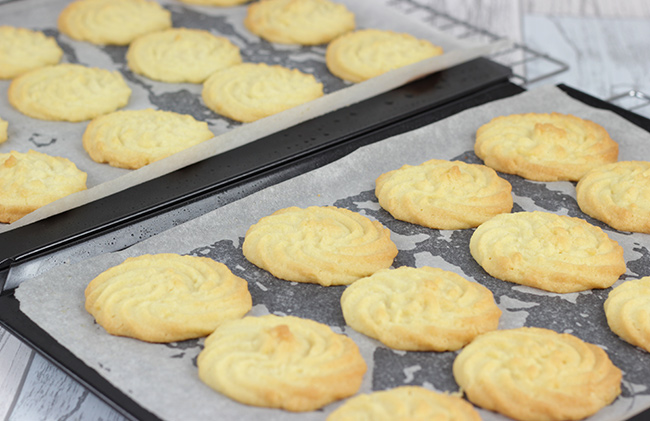 7- To make the buttercream filling, whip up the butter in a large bowl using an electric hand mixer or free standing mixer until pale and soft, add the icing sugar and continue to mix until completely incorporated. Add the vanilla extract and mix once more then spoon into a piping bag with a small star nozzle.
8- Spread a little jam onto the flat side of 12 of the biscuits.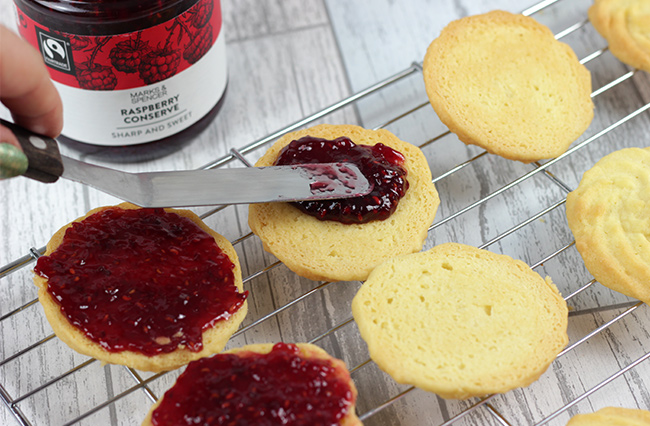 9- Pipe the buttercream on top of the jam.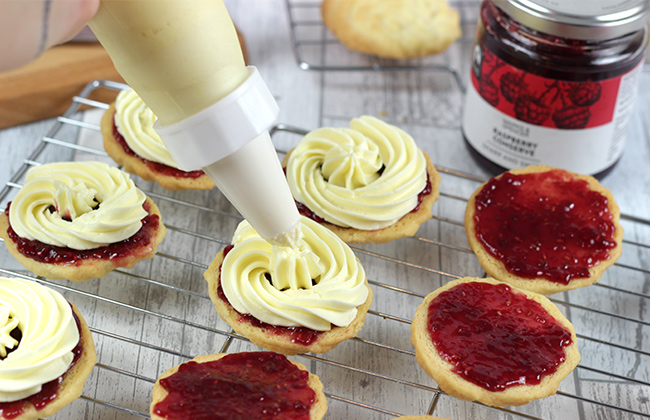 10- Sandwich with the remaining 12 biscuits.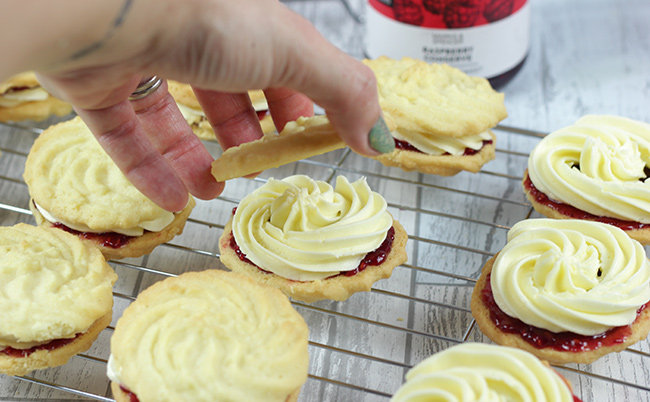 11- Dust with icing sugar to finish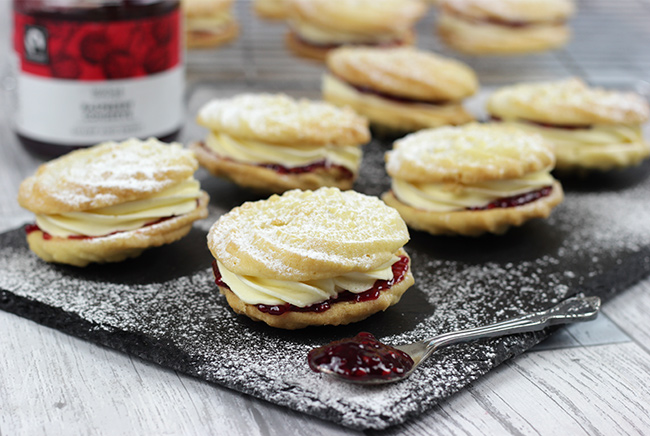 And enjoy!
These were entered into this weeks #GBBOTwitterBakeAlong
Next weeks Great British Bake Off is bread week, I've tried baking bread in the past but have never had much luck with it! Can't wait to see what challenges the bakers are set on the next episode and I'll certainly give something a go!
Happy baking! x x