Gingerbread Chai Spiced Cupcakes
I love trying out new cake recipes and when Bluebird Tea Co. recently sent me some Christmas tea's to try out (review post here) I thought it would be the perfect opportunity to try some tea infused baking. I've made Bara Brith, in the past, which is a Welsh tea bread using regular brewed tea without the milk as part of the ingredients.
With so many teas to choose from in Bluebirds Range you could easily bake up lots of different flavoured delights. It's surprisingly easy to infuse your bakes with tea by simply brewing the tea in some warm milk to use in the cake batter or buttercream.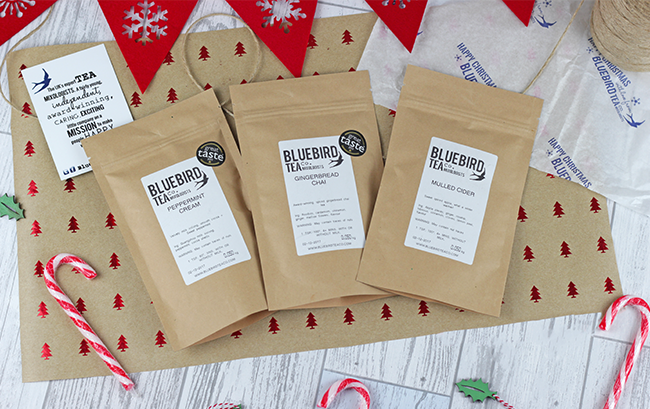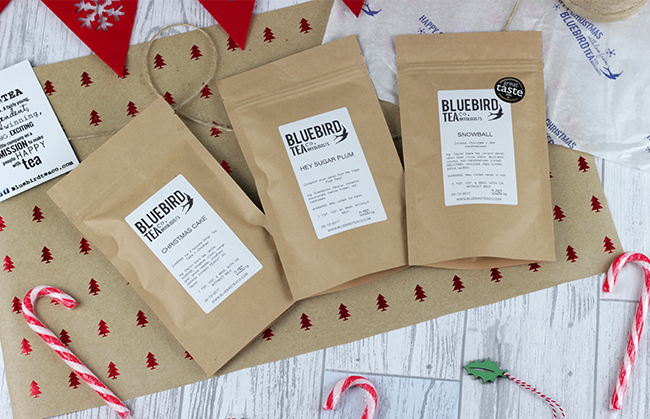 I was also kindly sent some cute Christmas cake decorations from Cake Angels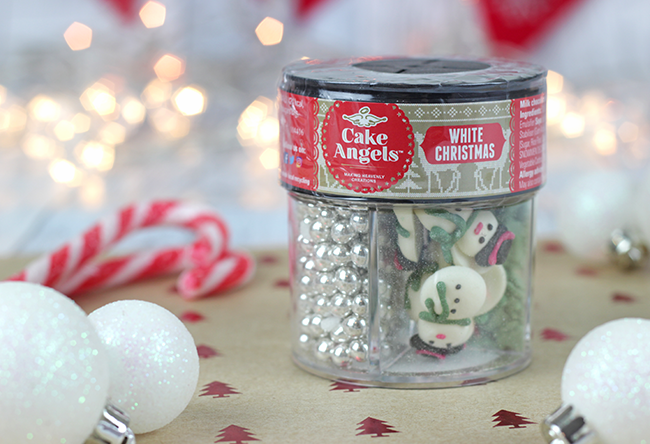 And on a recent trip to Hobbycraft, I picked up these festive cupcake cases by Wilton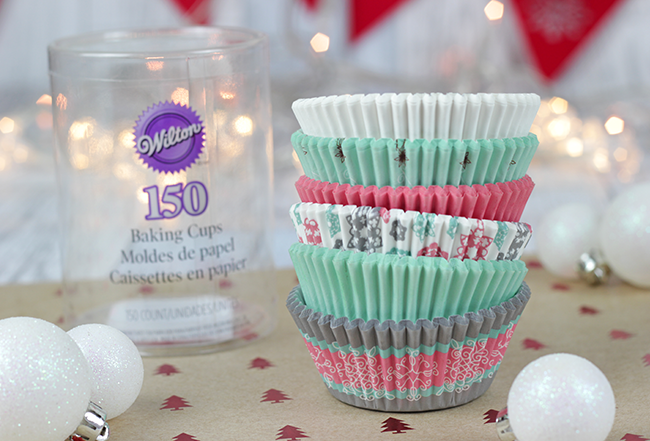 So I decided to bake and decorate these delicious gingerbread chai spiced cupcakes topped with swirls of chai spiced buttercream.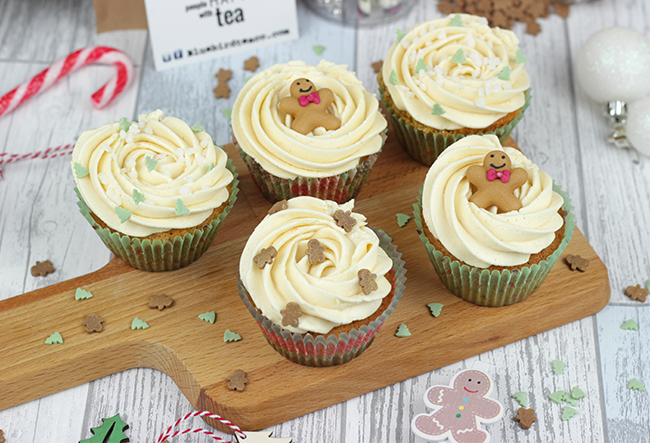 To make these you will need:
Ingredients:
For the cupcakes:
175g Unsalted butter, cut into cubes
175g Light brown soft sugar
3 Large free range eggs
175g Self raising flour
1 tsp Vanilla extract (I used Nielsen-Massey)
100ml Milk (you can use whole or semi-skimmed)
2 tsp Bluebird Tea Co. Gingerbread chai
(You will use some of the gingerbread chai infused milk in the buttercream too)
For the Buttercream:
250g Unsalted Butter
500g Icing sugar
1 tsp Vanilla extract
2 Tbsp Ginger Chai infused milk
Method:
1) Preheat oven to 160°C/320°F/Gas Mark 3.
2) Pour the milk into a saucepan and heat gently over a low heat until warmed through – don't boil. Remove from the heat and add the 2 teaspoons of Gingerbread chai tea; leave to infuse and cool while you whip up the cupcake batter.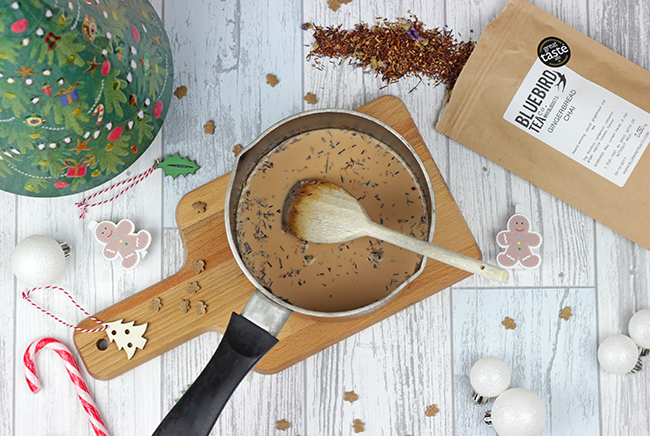 3) In a freestanding mixer fitted with the paddle attachment or using a hand mixer – cream the butter and brown sugar together until light and fluffy. Add the eggs one at a time mixing well and scraping down the sides of the bowl between each addition. Add the flour and mix again. Add the vanilla extract and mix well.
4) Grab a clean bowl, place a sieve over the bowl and pour the infused milk through the sieve to get rid of the tea leaves.
Add 2 tablespoons of the infused milk to the cake batter and give it a final mix so everything is incorporated.
5) Line a cupcake/muffin pan with cupcake liners. Use an ice cream scoop and fill a third of each case (you don't want to overfill too with too much mix as these rise really well!)
6) Place in the preheated oven and bake for 15-20 mins or until lightly golden.
7) Remove from the oven, leave to cool a little in the tin then transfer the cupcakes to a wire rack to cool completely.
8) Make the buttercream by beating the butter in a freestanding mixer fitted with the paddle attachment or using a handheld mixer, until smooth and creamy. Add the icing sugar a little at a time. Add a teaspoon of vanilla extract and 2 teaspoons of the gingerbread chai infused milk and mix once more.
9) Place the buttercream in a large piping bag fitted with a large star nozzle (I use these ones from Lakeland)
10) pipe buttercream swirls on each cupcake and decorate
I used the cute lil gingerbread men cake toppers and a selection of white candy and Christmas tree sprinkles in the goodies sent to me by Cake Angels . You can purchase directly from them in the link. I also purchased some cute gingerbread sprinkles from Sainsbury's.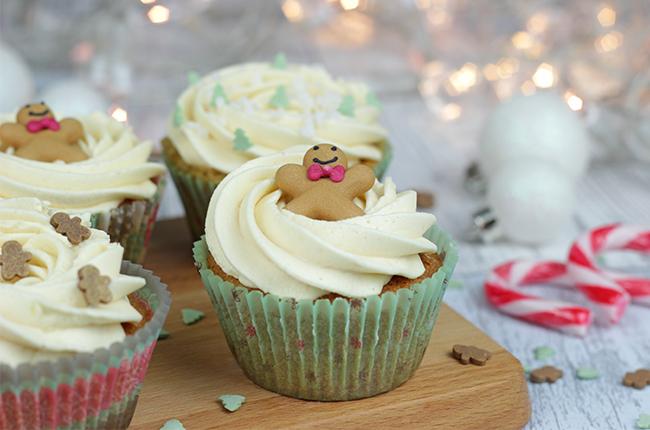 These taste lightly spiced and would be perfect alongside a nice warming cuppa. Perfect to welcome friends & family in from the cold during this festive time of year.
I can't wait to bake more tea infused delights and also have another post planned using more of the decorations from Cake Angels.
Happy Baking! xoxo