Valentines Day Marshmallow Popcorn
With Valentines Day just a few days away, it's a perfect time to create some yummy sweet treats to enjoy with the one you love!
If you are avoiding the restaurants this February 14th (because they'll probably be packed with people out on dates!) and opting to stay at home snuggled up on the sofa with blankets and a movie, why not rustle up some delicious marshmallow popcorn decorated with love heart sprinkles to snack on!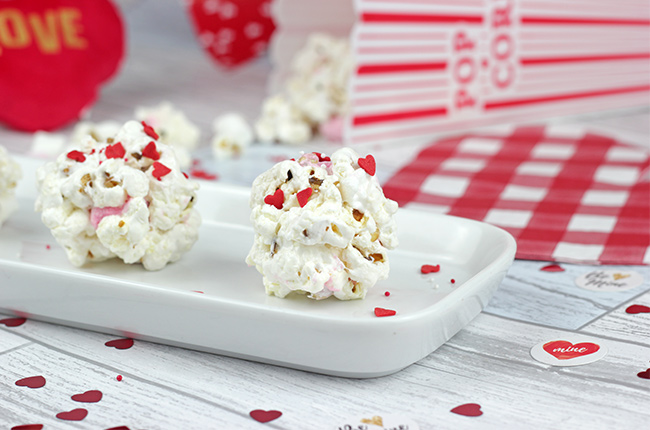 I used some of the delights sent to me in a surprise Valentines parcel that Cake Angels kindly sent to me recently, you can pick up these products direct from their website or from Hobbycraft and all good supermarkets!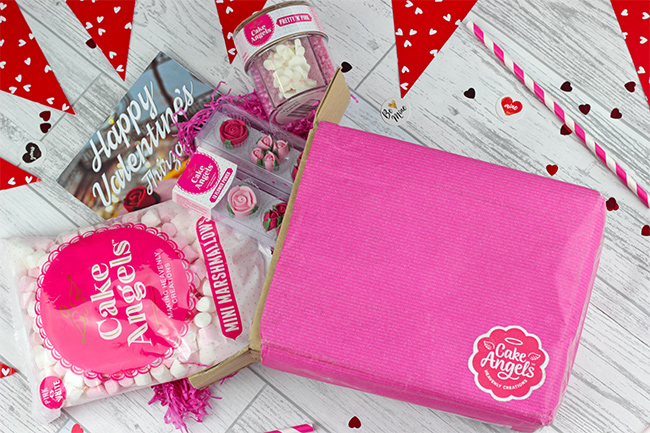 To Make these you will need the following ingredients:
-Popcorn; you can buy ready popped or make your own at home using popcorn kernels in a pan or popcorn maker or you can use microwave popcorn such as butterkist (for this recipe I used 1 bag of microwave popcorn)
-4 ounces butter
-1 213g jar Marshmallow fluff
-1/2 tsp vanilla extract
– Mini marshmallows (I used the ones sent the me by Cake Angels)
-Sprinkles (I used a mixture of love heart, red and white sprinkles)
Method:
1) Pop your popcorn if making yourself.
2) Melt butter in a large saucepan over a low heat. Add the Marshmallow fluff & vanilla extract, stir until melted and well combined.
3) Pour the popcorn into the saucepan of marshmallow mixture and stir until the popcorn is well coated then pour in the mini marshmallows then give a final mix.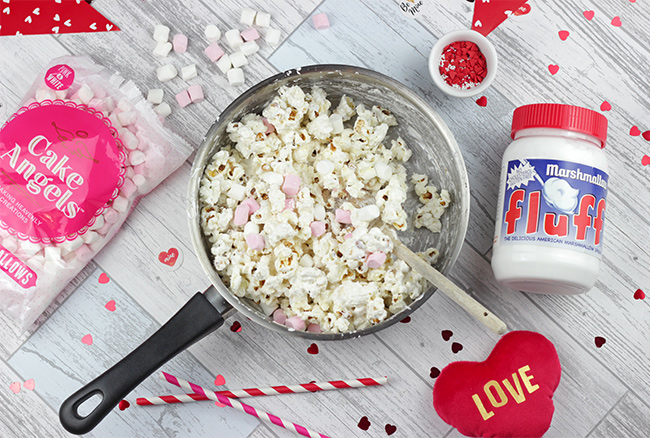 4) shape into small balls and top with the love heart sprinkles and place on a sheet of non-stick baking paper to cool and firm up.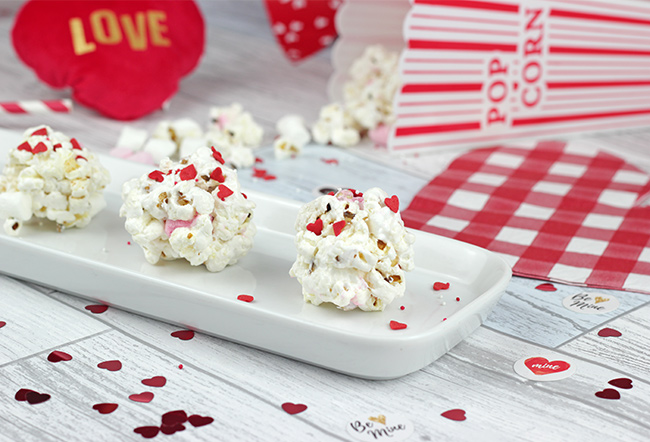 Serve and Enjoy!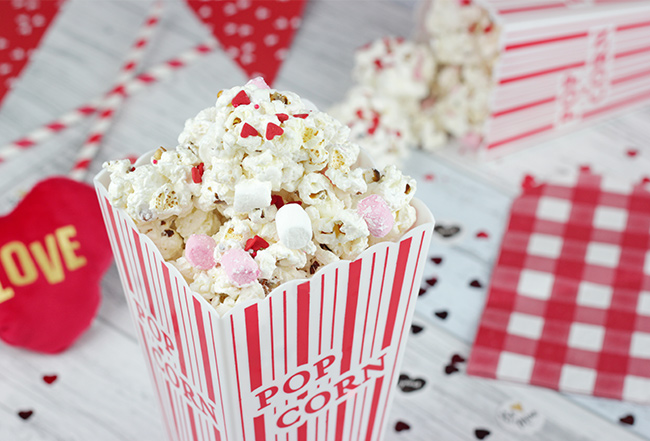 I hope you enjoy making these delicious treats!
Have a lovely Valentines Day ♥
Thirzah x o x o