I absolutely love tea and have been trying to cut down on tea with milk as I've found this benefits my skin a great deal lately!
I've been getting into drinking a lot of herbal teas; mainly loose leaf tea and I have discovered a lot of new tea companies which have a whole range of flavours that I can enjoy seasonally and mix up the flavours for my tea breaks throughout the day.
So when the lovely people at The True Tea Club offered me the chance to try out one of their monthly subscription boxes I jumped at the chance!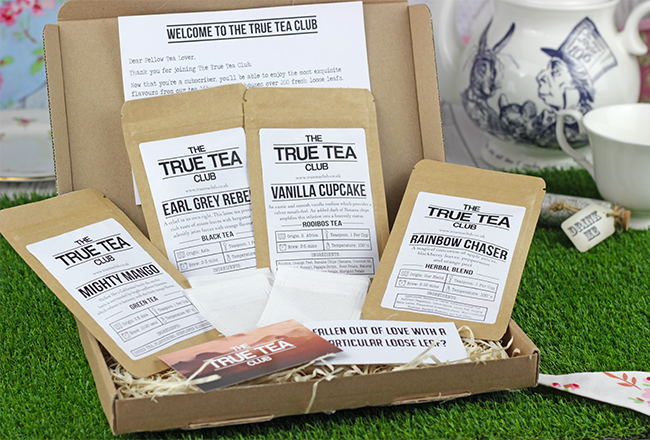 The True Tea Club is a company based in York, North Yorkshire in the UK specialising in 7 loose leaf teas – White tea, Green tea, black tea, oolong, chai rooibos and herbal tea. I was sent a standard box which included 4 resealable sachets of loose leaf teas, 4 empty tea bags, a welcome card, a business card and a tailor card so you don't want to receive a certain type of loose tea all you have to do is leave a note at the checkout to let them know.
There are 3 different levels of subscription and the boxes are released on the 20th every month, however, they will send out subscription boxes all the time between this. The contents of all boxes include the 4 leaf teas, empty tea bags and welcome cards:
1)Standard – 40 teas/£10 per month
2)Premium – 60 teas/£15 per month
3)Deluxe – 80 teas/£20 per month
The subscription boxes are excellent as you can receive all different types of tea to try out and decide what ones you like and don't like before committing to a larger pouch of tea that you can purchase from their online shop.
Plus they arrive in a little box the size of a large letter, perfect for the posty to pop through your letter box. When you open the box you are greeted with the the teas packed in resealable brown paper pouches on a bed of shredded brown paper. The size of the pouches are perfect for me to pop in my bag to take to work which is really handy! Each pouch has a label on the front listing the name of the tea along with a little description underneath, ingredients, origin of the leaf and brewing intructions. You'll also find the little empty tea bags which is a really nice touch.
I couldn't wait to try them all so popped the kettle on and got on to brewing a teaspoon of each flavour and enjoyed a little tea tasting session (I could easily become a full time tea taster, especially if there is cake or biscuits to enjoy alongside them!).
I love waiting for them to brew to see what delightful colours the water turns!
So onto the taste test; the 4 flavours I received were Vanilla Cupcake, Earl Grey Rebel, Rainbow Chaser & Mighty Mango.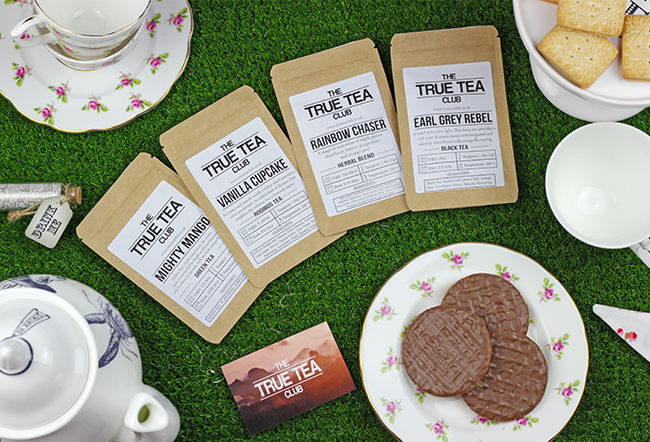 I started with the obvious choice for me (with a cake related name….naturally!) Vanilla Cupcake. This is a deep red rooibos with a strong fruity smell provided by the banana & papaya with a hint of vanilla when you open the pack. The flavour is delightfully smooth with a stronger vanilla flavour but also has that warming rooibos to it as well which is delightful!
Next, I tried Earl Grey Rebel, I love the name as you tend to associate Earl Grey as being for posh tea drinkers but this give it a rebellious twist! This black tea brews to a deep, dark colour. It smells incredibly citrusy and refreshing and this is reflected in the taste. Perfect for a morning breakfast drink and also as an afternoon pick me up as its clean, crisp and revitalising.
I moved onto Rainbow Chaser for the next taste test, the leaves are, indeed, all the colours of the rainbow! This herbal blend smells very pepperminty and I thought it would be rather fruity considering it contains sultanas, orange and lemon peel & freeze dried strawberry but the flavour of mint continued to be the more over powering component when I drank this tea, not a bad thing at all in my opinion though as peppermint is a favourite infusion for me.
Finally I finished with Mighty Mango! This tea smells incredibly mango-ey and this is the main flavour when enjoying this fruity green tea. I don't tend to go for fruit green tea most of the time but this was absolutely delightful. It has that grassy green tea undertone to it which gives it a slight bite. Perfect, again, for an afternoon pick me up and a perfect summer tea.
I loved every one of these blends and the playful names given to each one adds a bit of fun!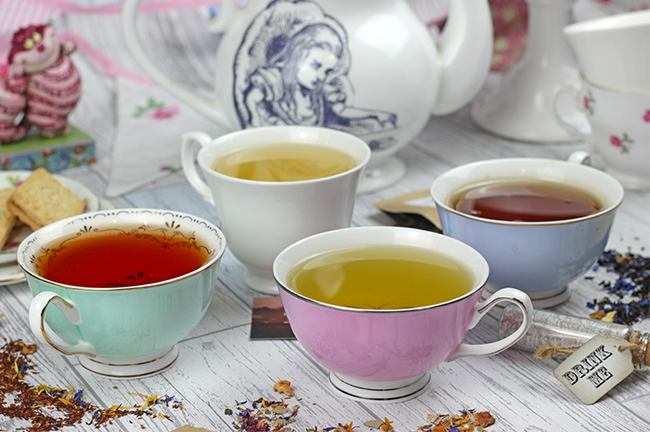 if you'd like to try a box yourself, head on over to www.trueteaclub.co.uk and use the code "LOVE" at the checkout to receive 50% off your first subscription box. Delivery is free if you live in the UK or £3.75 for international delivery. You can cancel anytime and there are no long-standing commitments. Also, If you would like to purchase any additional teas that you find you love from the subscription box, subscribers receive an exclusive 15% off in the online shop.