2 tiers consisting of chocolate cake filled with chocolate buttercream and vanilla sponge cake filled with strawberry jam and vanilla buttercream. Decorated with Phillips & Dunne Football Academy striped colours to the bottom tier with logo badge and top tier decorated to look like a football. Finished with name and age of the Birthday boy.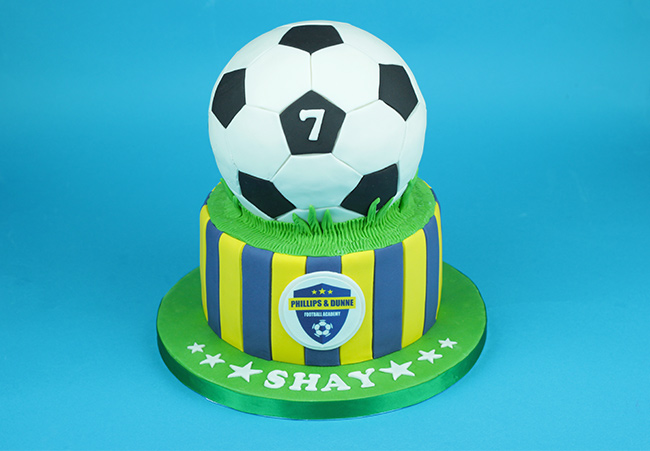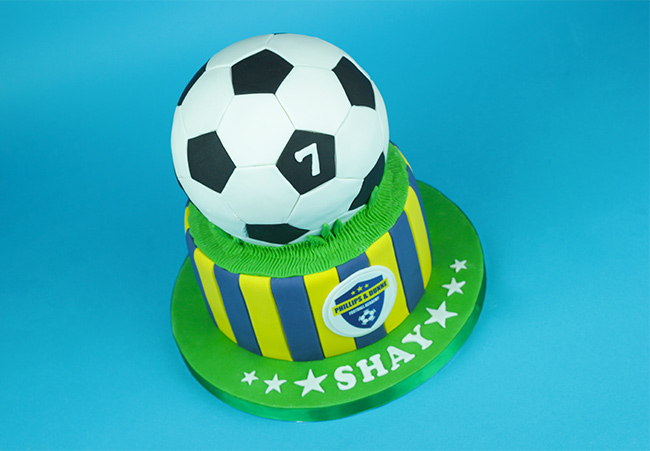 Close-up detail of the top tier football shaped cake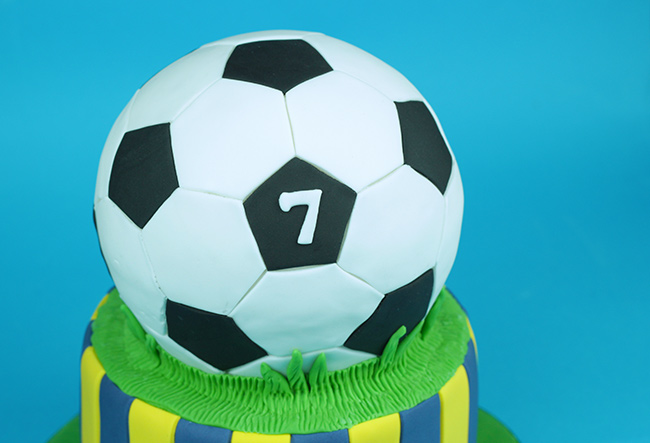 All the football cakes and cookies presented together.