Pumpkin Spice Latte's seem to have vanished quicker than they appeared at Starbucks! Same goes for Halloween (my Favourite Autumn Holiday!!) I want to embrace Christmas but I don't think I've quite let go of Halloween yet or the vibrant orange pumpkins that go with it! As much as I love Christmas with all the twinkling fairy lights, Christmas movies and getting together with the family to enjoy ridiculous amounts of food and pudding, I still feel like November is still too early to get into the Christmas spirit!
Now that November 5th has also passed, the incredibly cold weather has really set in and gives me even more reason to snuggle under a blanket with some yummy snacks and a warming hot chocolate! This time of year is all about warming up with yummy treats laced with spices such as cinnamon, ginger & cloves. All these flavours can be found in the latest limited edition bottle of Baileys – Pumpkin Spice!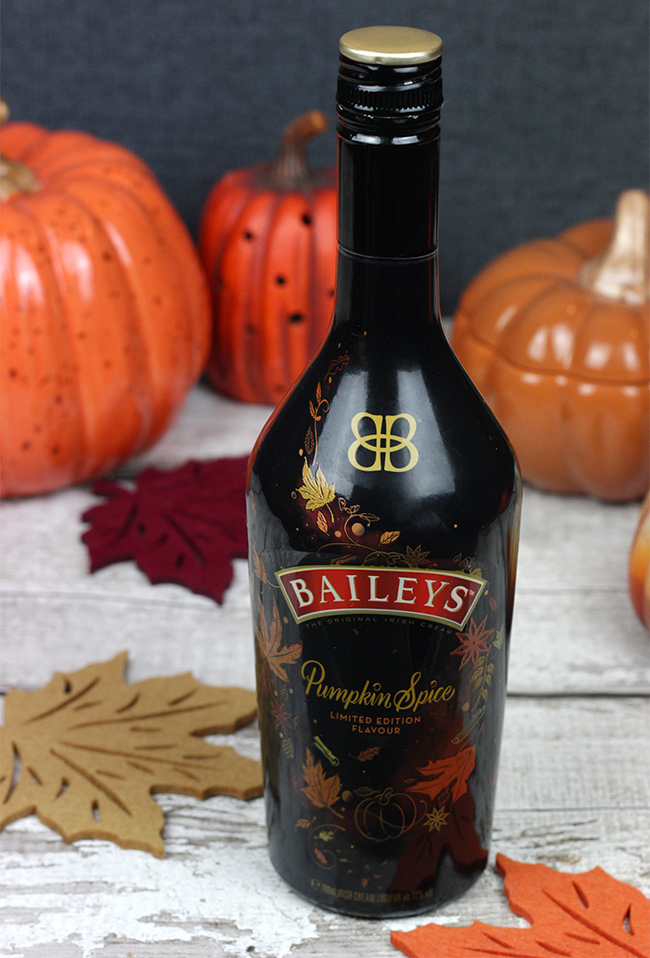 I found this on sale in my local Asda and instantly popped it in my basket with the idea of creating my own pumpkin spice drinks at home!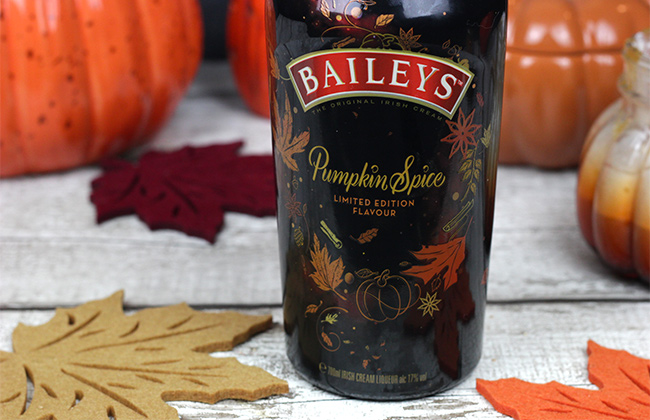 In this post I'm sharing a delicious Pumpkin Spice hot chocolate recipe thats super easy to make and perfect to enjoy on these cold evenings.
All you need is your favourite hot chocolate (my go to hot chocolate is Galaxy!) and a few other ingredients to make this warming concoction.
Ingredients:
– 1 mug of milk
– 3 Tbsp Galaxy hot chocolate
– 2 Tsp Bailey's Pumpkin Spice
– Cream
– Salted caramel sauce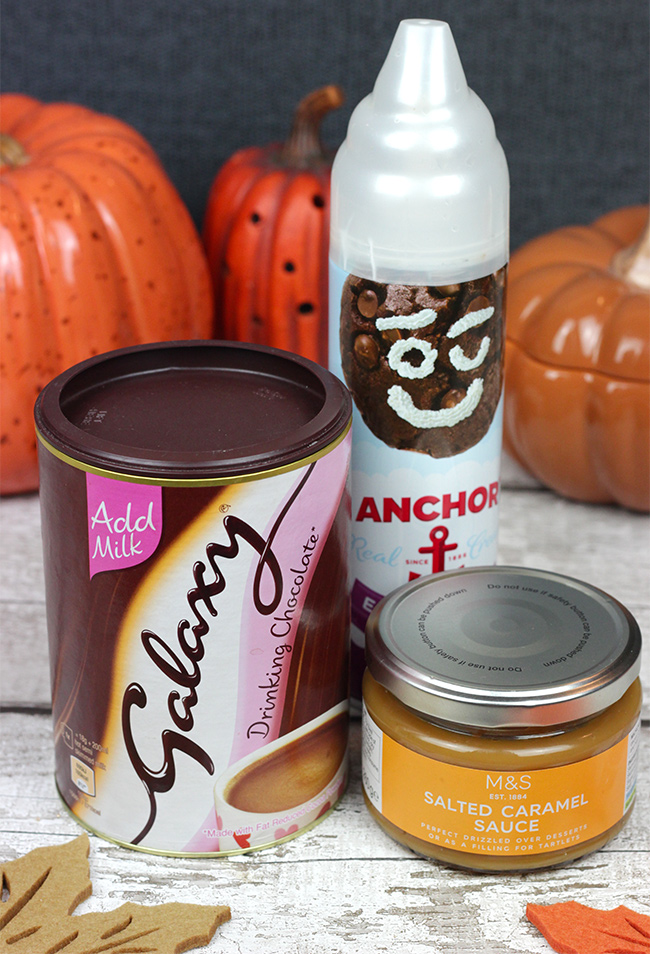 Method:
1) Heat the milk in a mug in the microwave for 2 minutes or in a pan set over a low heat until it reaches boiling point.
2) Mix in 3 teaspoons of galaxy hot chocolate and 2 teaspoons Bailey's Pumpkin Spice. Top with cream.
3) Place a couple of teaspoons of salted caramel into a squirty bottle and heat in the microwave for about 20 seconds. Drizzle over the cream, pop in a straw or flake and enjoy!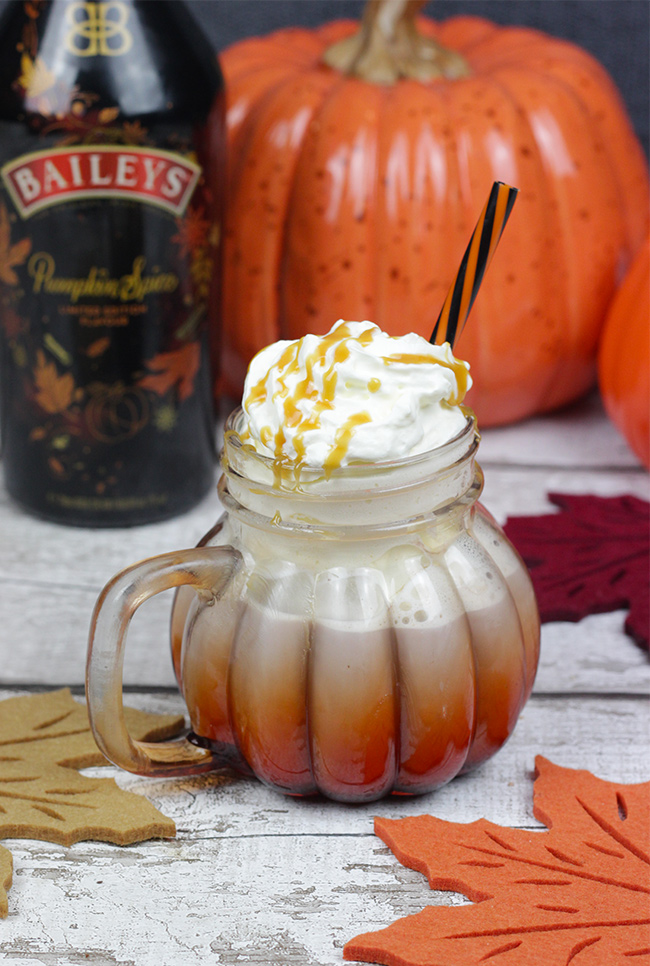 You can even decorate with chocolate curls, sprinkles and marshmallows! These are also fun if you are having a little party with friends if you set up a hot chocolate station with various toppings and serve in pretty mason jars or cute festive mugs!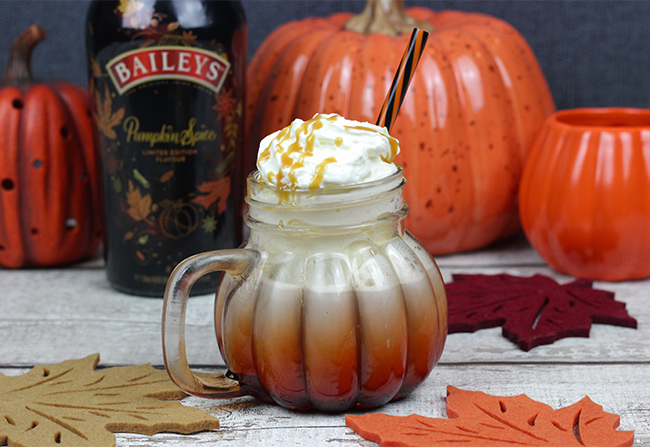 Whats your favourite warming drink at this time of year?
Thirzah xoxo