I haven't written a gift guide before, so thought with Christmas fast approaching; it would be the perfect opportunity to bring together a Christmas gift guide of 10 items that would be right up any bakers street!
Most of these items are things I have either purchased or been gifted and are products that I use and enjoy regularly. Others are some great ideas if you're really stuck for what to buy for your baker friends and family!
1. KitchenAid Stand Mixer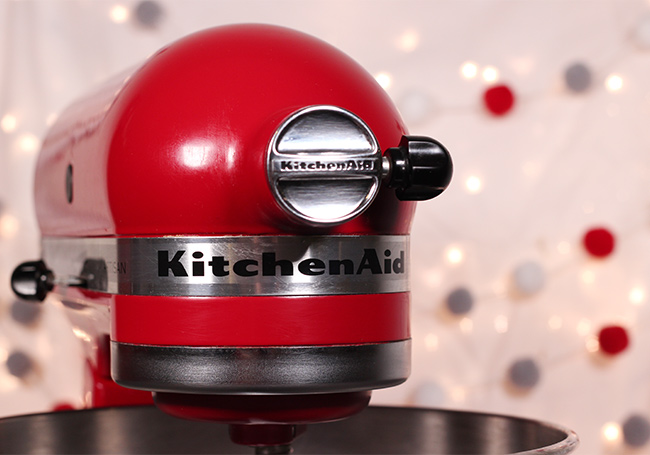 A mixer is a must for any baker and I couldn't live without my trusty KitchenAid mixer. I've had my one for well over 10 years now and it's a godsend for making light work of all my cakes and buttercream!
I know a lot of people hesitate to purchase when these have a pretty hefty price tag, but when it's something I know I use frequently, it's so worth it! Plus it's a really good quality product!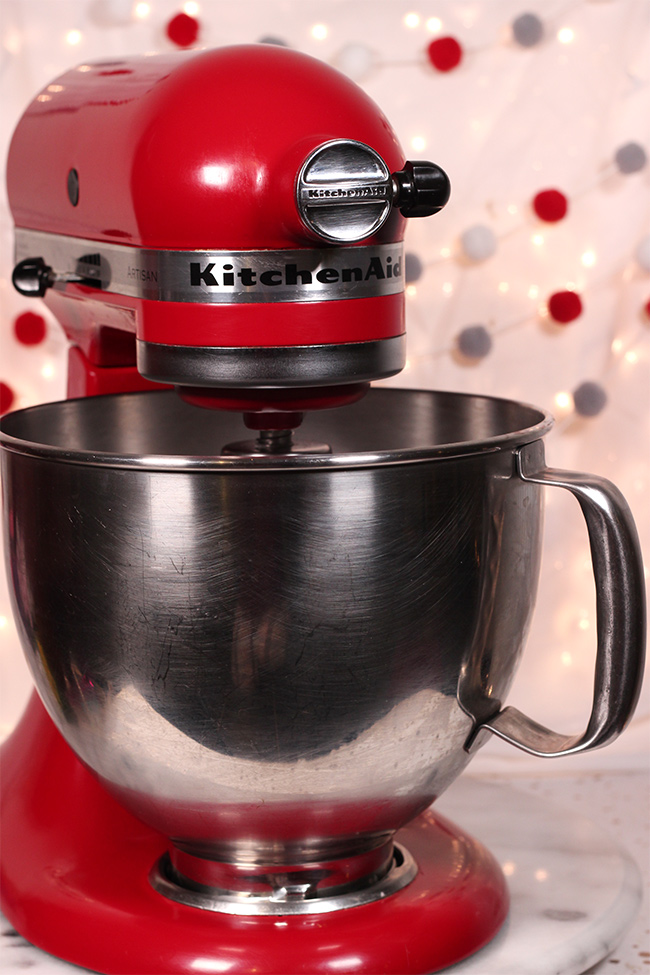 You can purchase one in most good kitchenware stores such as Lakeland Or directly from the KitchenAid website where you can find a variety of colours available!
2. Sweet Stamp
I absolutely LOVE Sweet Stamp! When I first discovered these innovative cake decorating products, it was a total game-changer.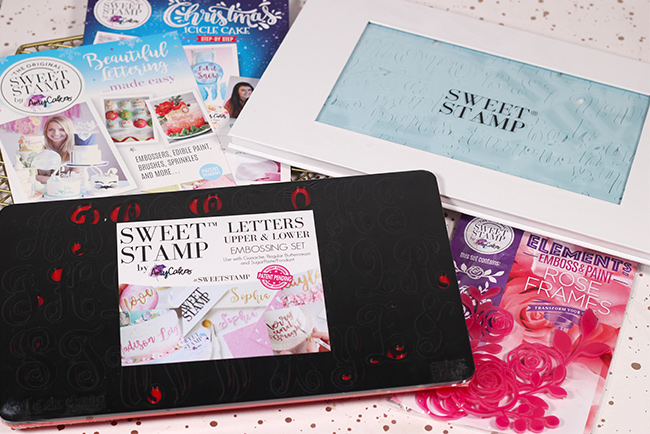 I really look forward to personalising my cake creations with custom messages even more so now. There are literally so many fonts to choose from, as well as a range of different sized fonts to cater for any cakes, cupcakes or cookies!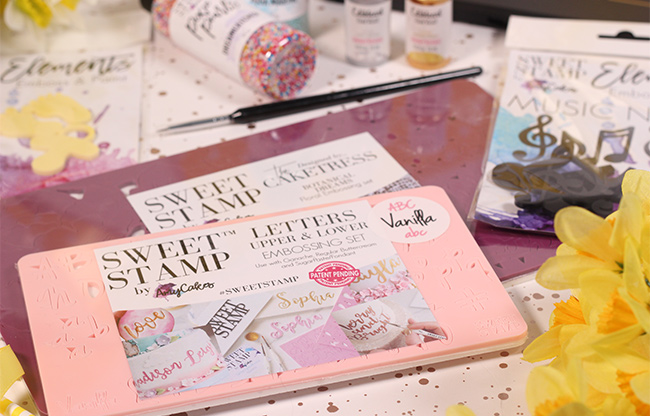 Amy has also collaborated with Mark from Custom Cookie Cutters to produce a range of embossers and cookie cutters which are perfect to create quick toppers for cupcakes and cookies!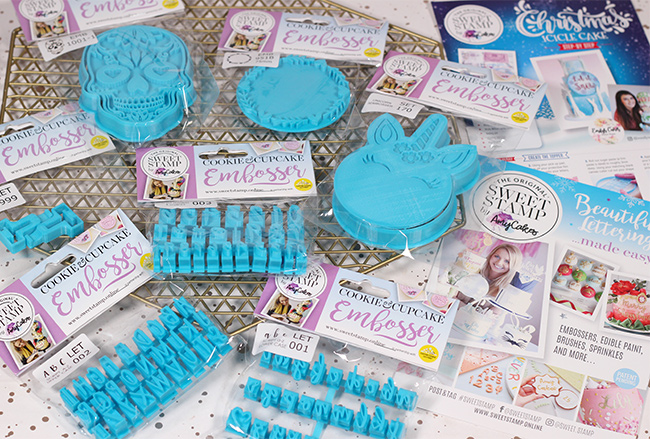 You can purchase the range online directly from Sweet Stamp or from one of the many UK, Europe and worldwide suppliers listed. One of my favourite suppliers Sugar & Crumbs who sell a whole range of these along with many more amazing cake decorating products and ingredients! Which leads us onto the next gift idea….
3. Sugar & Crumbs gift voucher
I love the icing sugars from Sugar & Crumbs, these are among my favourite ingredients to add flavour to my cakes, cookies and buttercream!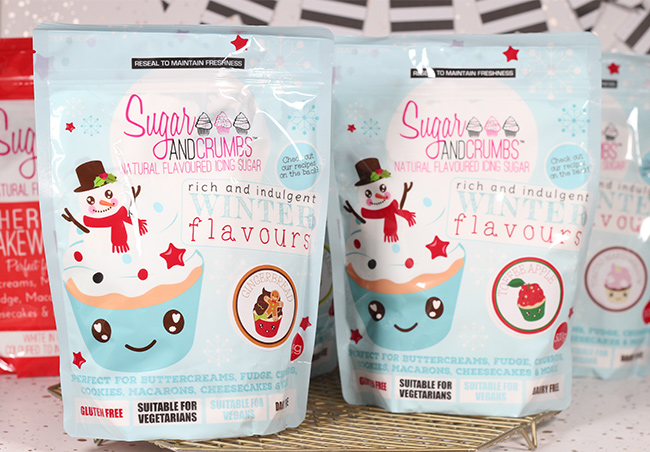 And with the Christmas range out, these are perfect for seasonal baking. I picked up a few recently at Cake International (which I won for one of my recent entries into the Great British Bake Off Bake Along!)
You can also pick up a whole range of ingredients and tools by various companies in the Sugar & Crumbs online shop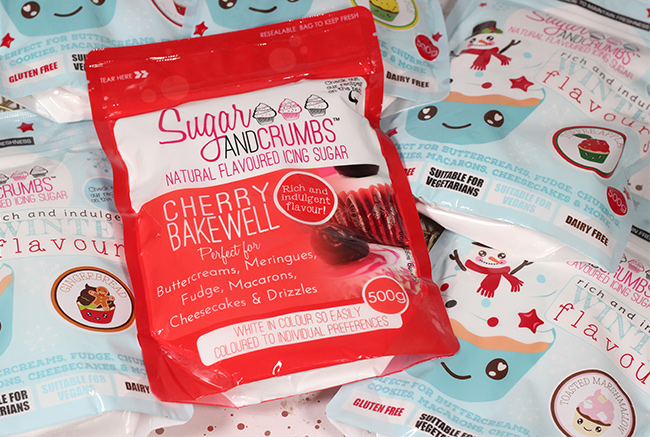 Gift Vouchers can be purchased here if you're not sure what the baker in your life already owns among their collection of tools and ingredients!
4. Cake decorating subscription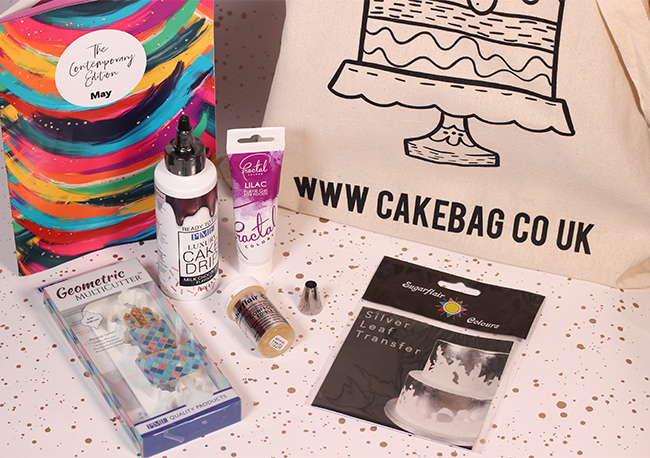 Subscriptions are a great gift that keeps on giving each month! If you're not sure what the bakers in your family or among your friends own already, these are the perfect option! Cake Bag is ideal; as a new theme is released each month and you can opt to receive a one off bag or sign up to a subscription for 3, 6 or 12 months!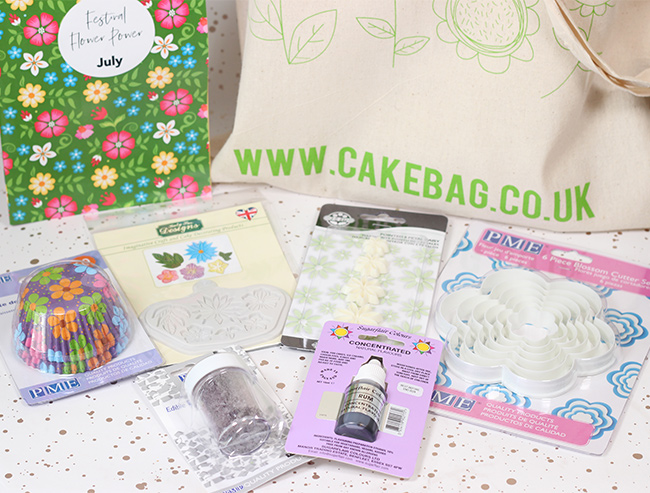 Cake Bag arrives in a glossy pink envelope and includes 6-8 items of cake decorating tools and equipment by only the best brands. Receive moulds, cutters, lustre dust, sprinkles, stencils and more plus a copy of Cake Bag Mag which includes recipes, step by step guides and discount codes. And as if that wasn't enough, each edition comes with a beautiful printed cotton shopping bag to keep them all in!
5. Blue Tea Box
Sticking with subscriptions…if you know someone who loves tea, why not sign up to Blue Tea Box?
I'm fuelled by tea to get through my working days!!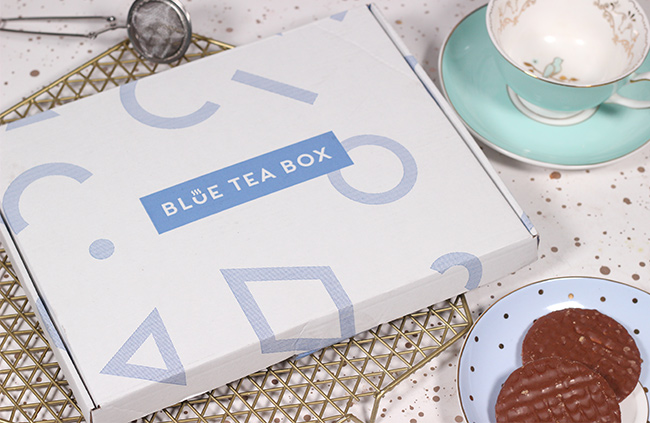 You can select from either one bag of tea or a selection box of three tea's and subscribe to 1 month, 3 months, 6 months or 12 months and there is the option to select as a gift!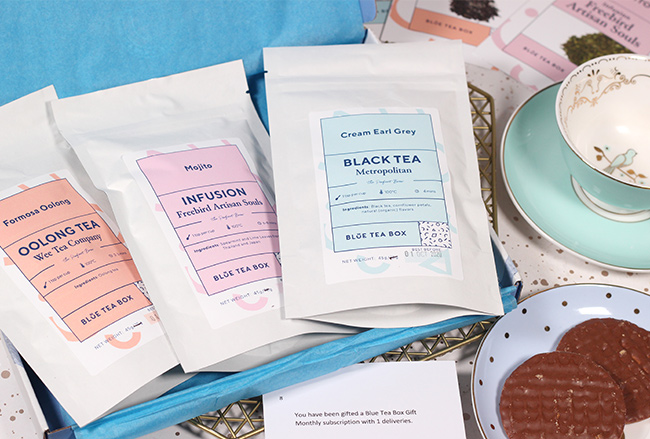 The tea box with a selection of 3 blends gives you 54-108 cups of tea and you can select from a variety ranging from Black, Green, Connoisseur, Healthy, Infusion or choose a surprise me box!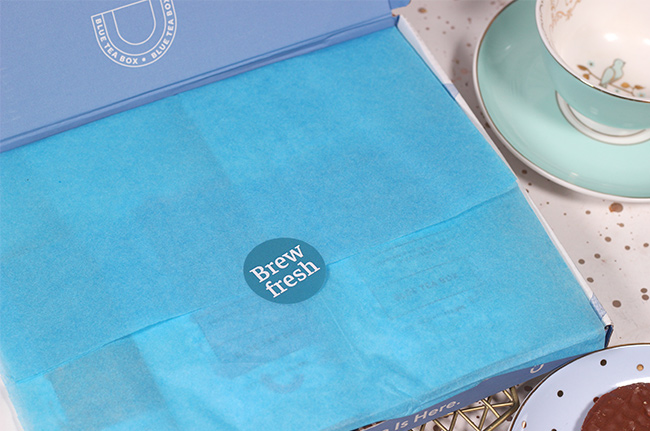 6. A little getaway to DoubleTree by Hilton
Why not treat the baker in your life to a break away from the kitchen and book a weekend away to one of the many DoubleTree by Hilton Hotels? The little perk that sets these apart from other hotels is that you receive a warm chocolate chip cookie on arrival at the check-in desk! I was treated to a lovely weekend here a few years ago in London and also treated myself to a tin of the delicious cookies to take home! Yummy!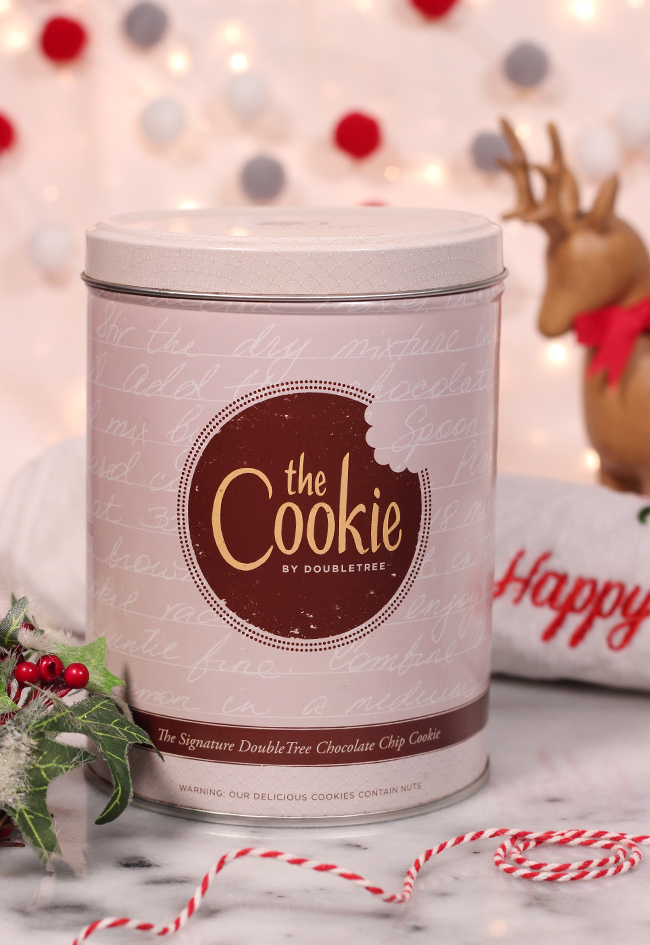 7. Cookery books
There are so many handy recipe and tutorial books out there and no matter how many I own I always love adding to my collection.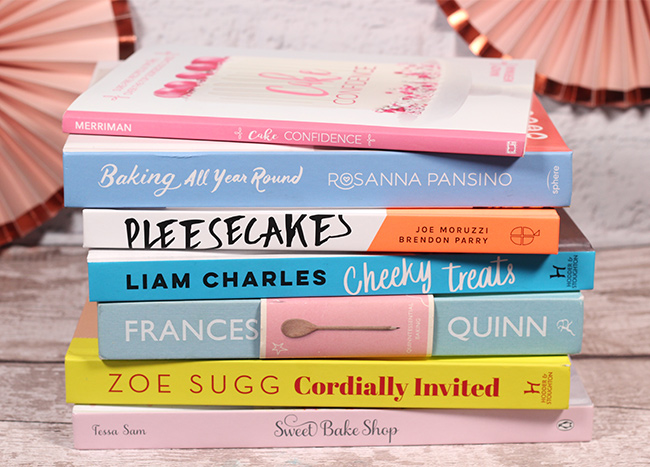 Rosanna Pansino's Baking All Year Round is a really good book for seasonal baking inspiration.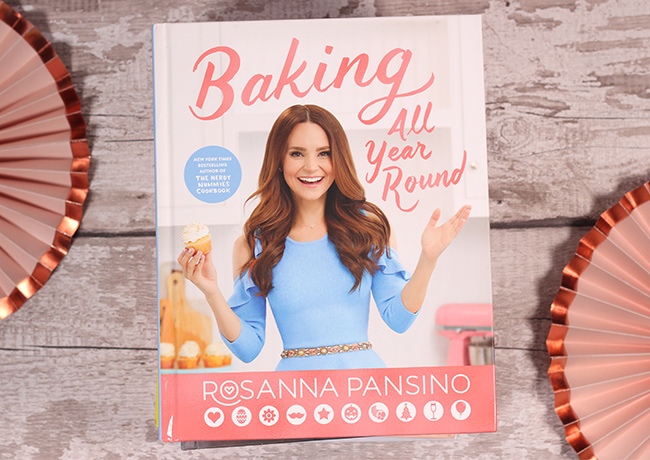 Francis Quinn's Quintessential Book of Baking is also a book I'd highly recommend, as there are some really fun a new ideas including some really easy no-bake recipes!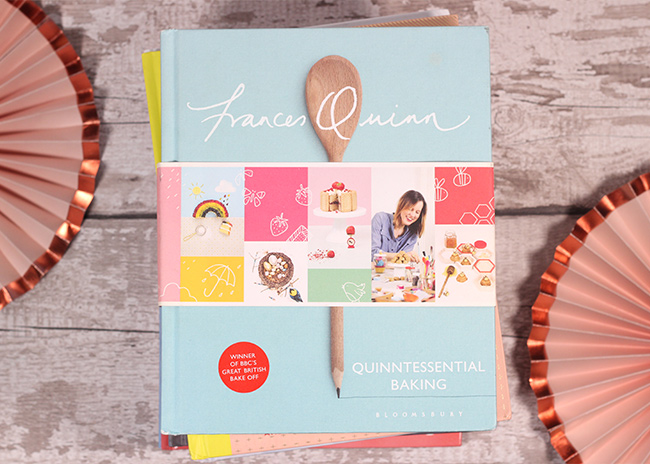 8. The Sunday Girl Company Apron
I first saw these aprons at a cake show.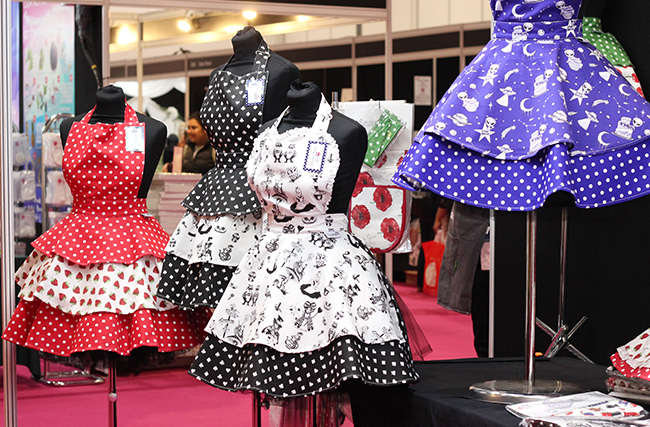 They're made from lovely, great quality fabric and are designed and made in Britain.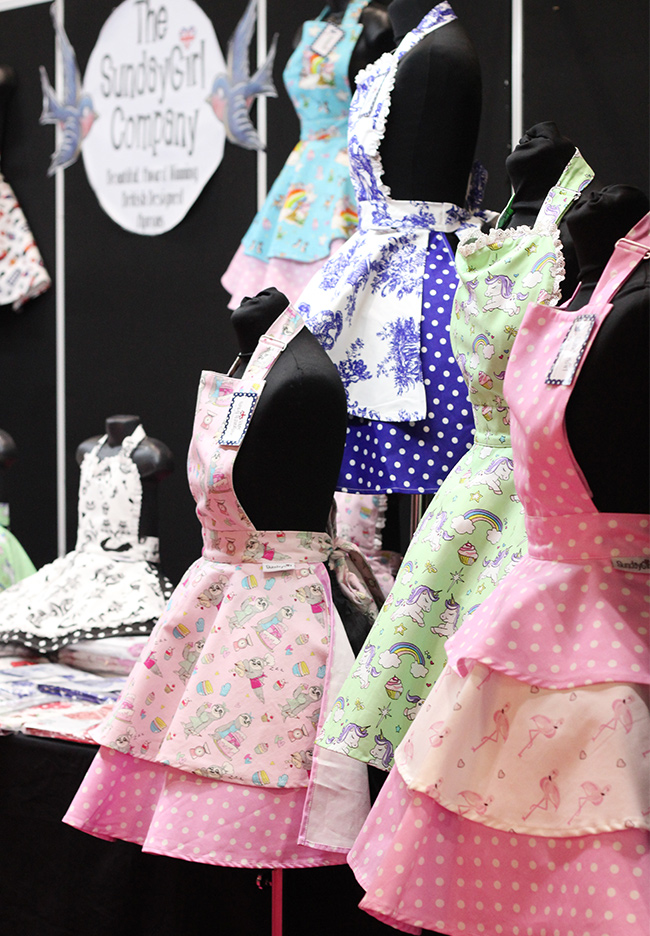 They come in a beautiful range of vibrant, retro kitsch inspired designs with funky, fun, hand-drawn prints in bright colours and pastel hues. Based on original mid-century apron styling, The Sunday Girl Company take an innovative approach into modern styling the glamour of yesteryear.
There is a range for women and children, plus they have also recently launched a range of straight unisex aprons so there's a shape to flatter everyone!
9. Molly's Creature Creator
These silicone moulds are perfect for anyone you know who wants to start creating more sculpted character cakes.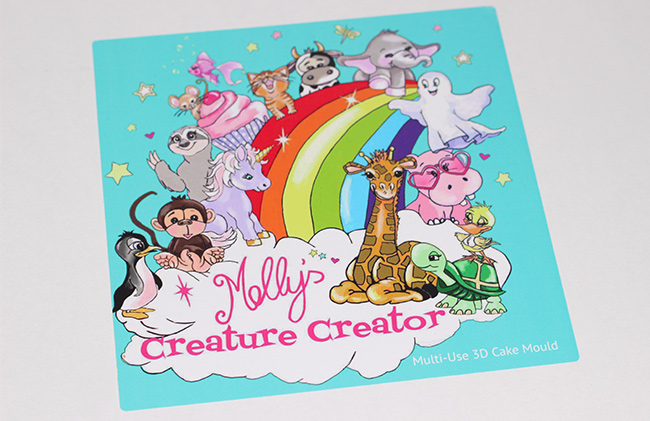 There are two moulds to choose from, so you can create sitting or standing animals and characters to suit any occasion! Though the moulds include some tutorials, there are also tutorial booklets that you can purchase separately.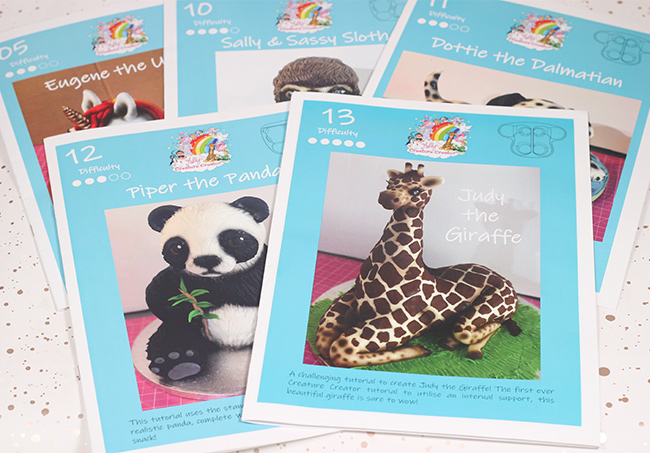 Molly is offering some fabulous Christmas bundle deals through her website here. So why not head on over and treat the baker in your life to something fun and different?!
9. Cake Decorating Classes
Classes are a great way for any cake decorator to enhance their skills and are ideal for both beginners and experts!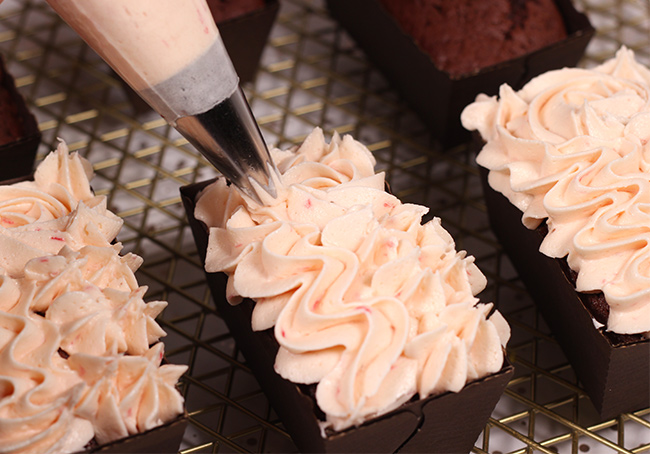 There are loads of cake decorating teachers up and down the UK offering anything from how to ice cakes to sugarcraft; where you can learn how to make cake toppers and flowers!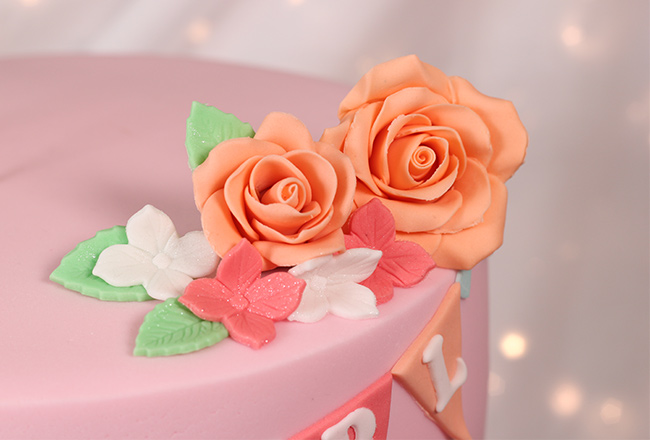 A few of my favourites include Vicky Teather from the Yellow Bee Cake Company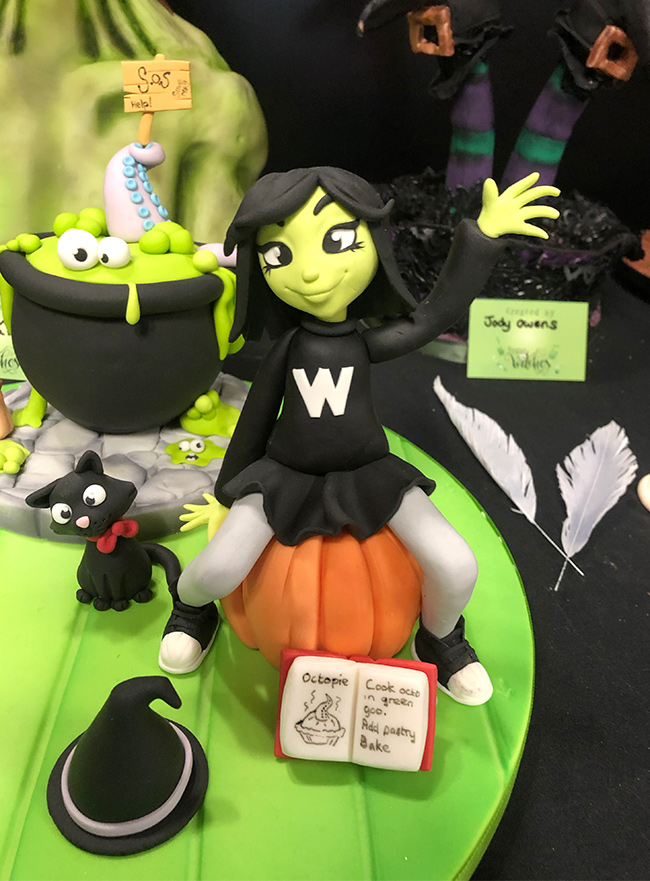 I've had the opportunity to watch her teaching how to model figures at the Cake and Bake Show and she is frequently featured in cake decorating magazines!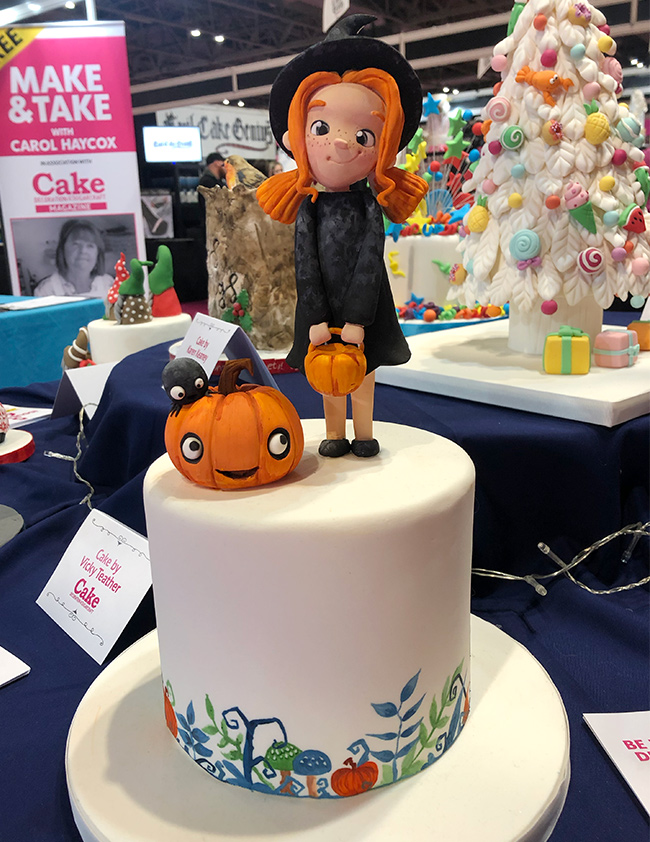 Another great sugarcraft teacher is Natalie Porter from Immaculate Confections.
Natalie is the inventor of another innovative cake decorating product; the Rapid Rose! She teaches classes on how to make sugar flowers and is an expert on colour. She often references back to nature in her work, to give realistic results and finishes in flower work.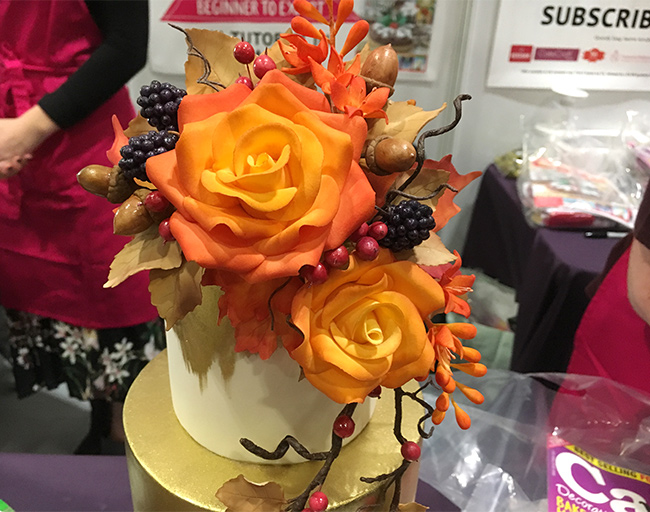 10. Cake Show tickets
There are a few cake shows up and down the UK every year; including the Cake & Bake Show at the London Excel Centre and Cake International.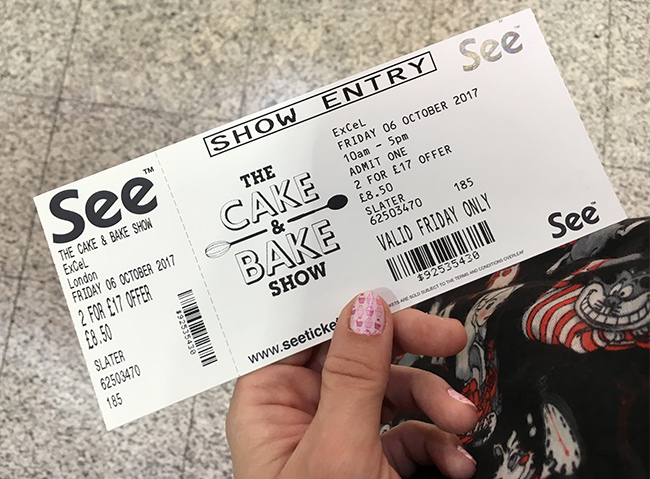 Cake shows are a great place to meet fellow bakers and cake decorators, take classes, watch demo's and see a whole host of amazing cake creations in the competition area.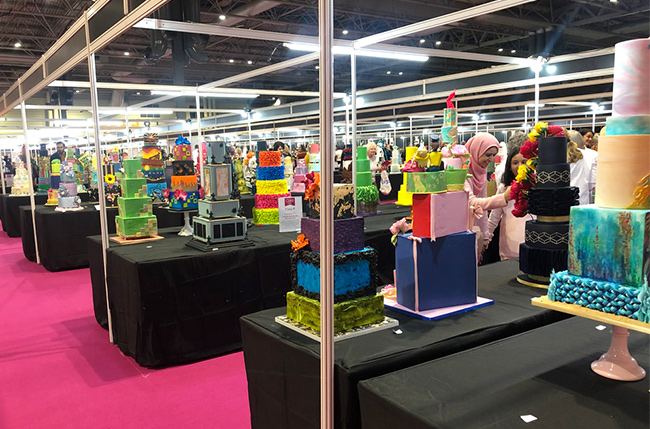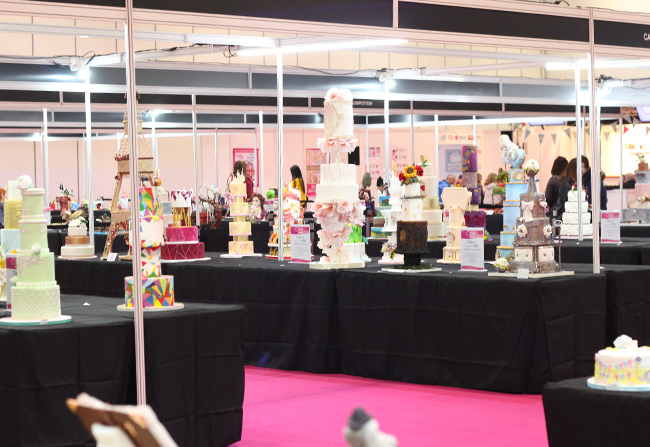 Plus there is a whole host of stands to purchase anything from cookie cutters, books and cake decorating tools to yummy cakes and treats to enjoy with a cuppa when taking a break from everything that's going on at the shows!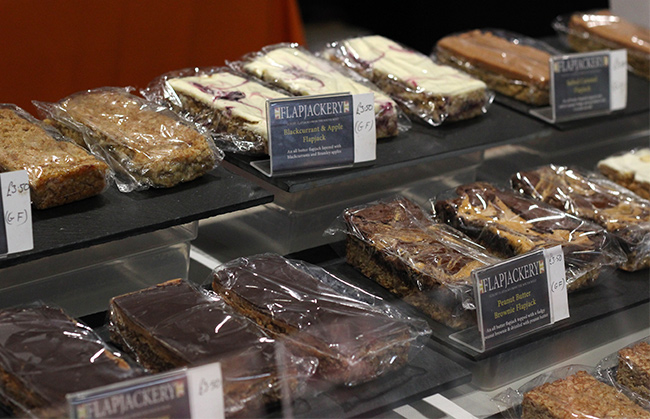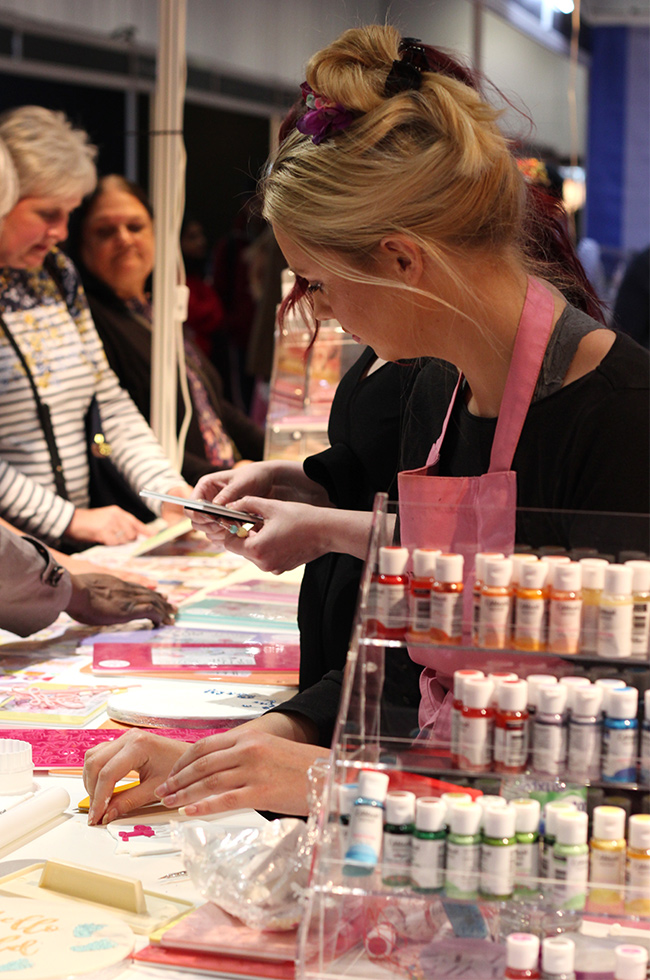 A perfect day out or weekend away if you want to spend longer taking in all the demo's or take some classes!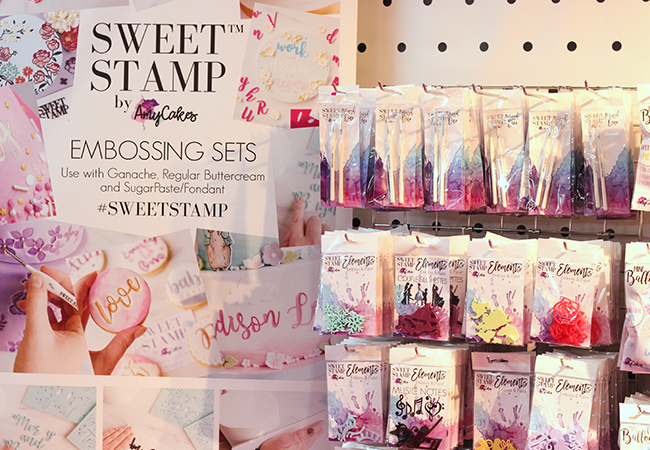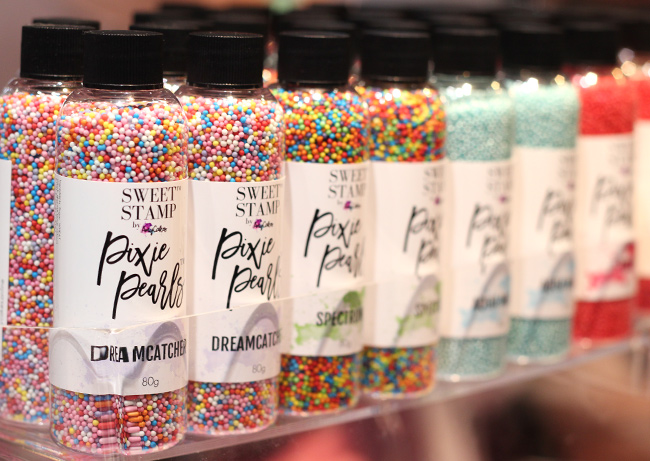 I hope this post gives you more of an idea of what you can buy as the perfect gift for any baker's and cake decorators you know!
Thirzah xoxo