I seem to have gone a bit cookie crazy lately!! What with posting an Easter cookie tutorial last week and a cookie order completed today!!
I've had this cookie wreath idea floating around in my head for a while now and the obvious choice for making wreaths would be Christmas right?! Well not exactly…I was somewhat inspired to make spring wreaths when the daffodils flowered in the garden and really had an urge to make daffodils in flower-paste as I have never made them before.
These certainly brightened up the day seeing as the British weather has turned not so spring like today!
All you need is some cookie dough, a rolling pin, round fluted cookie cutters, baking tray, baking paper, flower paste, Royal icing sugar mixed with a little water, craft knife, flower cutters, small paint brush, modelling tools and some ribbon.
First off, I rolled out my cookie dough to about half a centimetre thick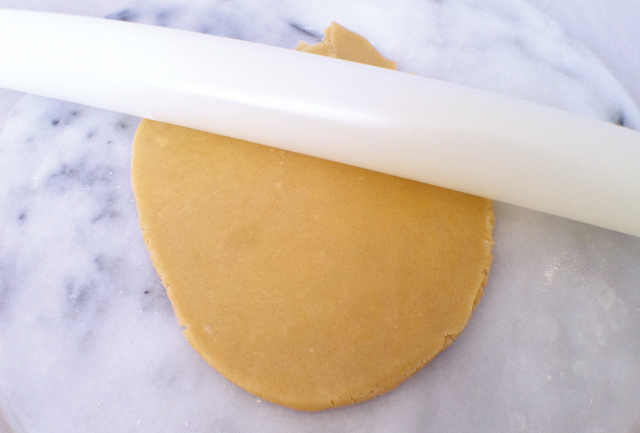 Using the fluted end of my round cookie cutters…..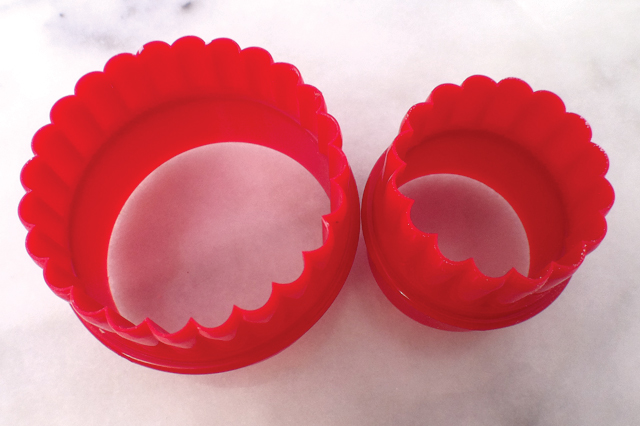 …..I cut out the cookie using the larger of the two cutters…..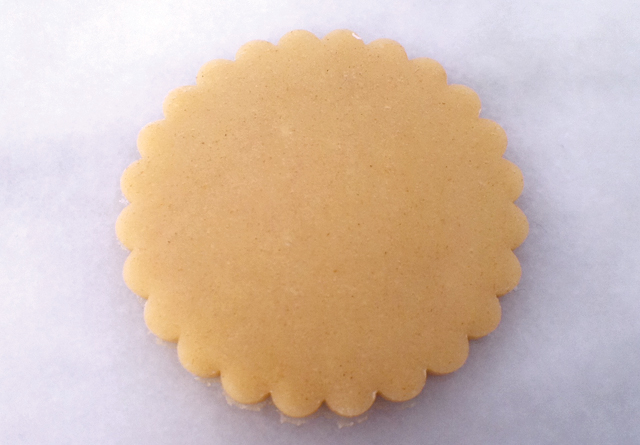 …..Then used the smaller cutter to cut out the centre
I then removed the centre of the cookie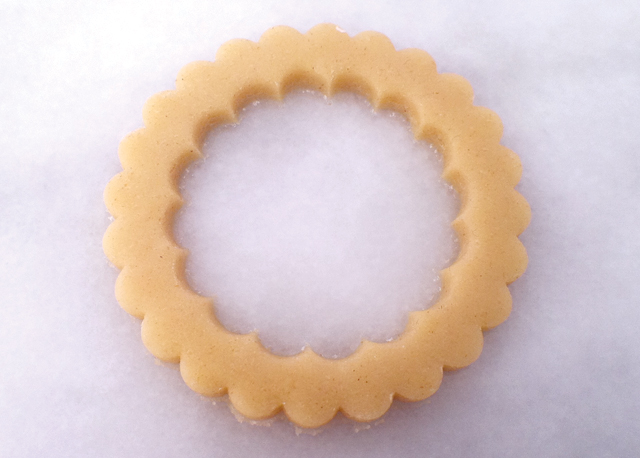 I popped several onto a baking tray lined with baking paper…..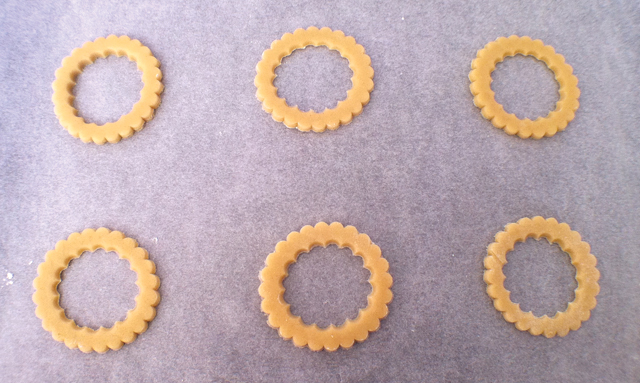 …..and baked them in the oven preheated to 170 degrees C for 10 mins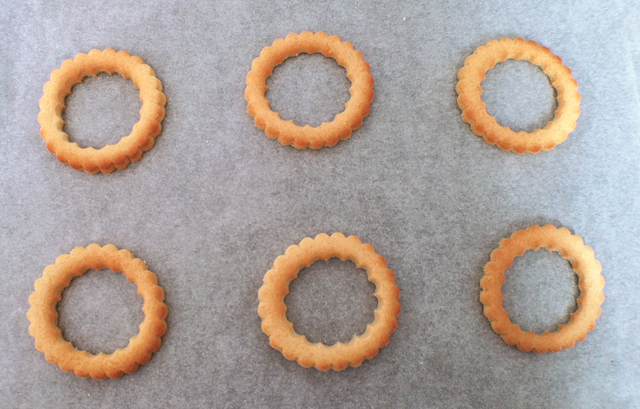 Now for the fun part!! Making the flowers with my ever growing collection of flower and leaf cutters. I selected four cutters to make the decorations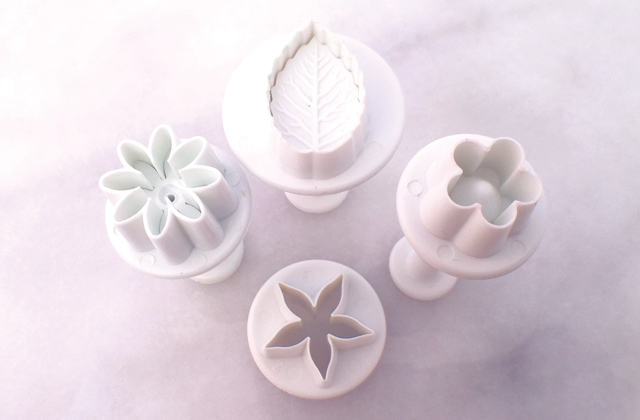 To make the daffodils I used the bottom middle flower cutter (shown above)and to make the "trumpet" part of the daffodil I rolled out a sausage of flower paste and flattened it slightly then rolled it up and cut off the excess to join up the ends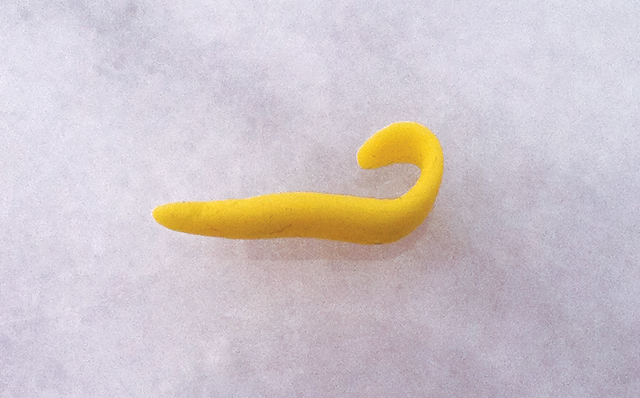 I dabbed a little Royal icing in the middle of each daffodil and placed the "trumpet" onto the flower and pressed it down lightly to adhere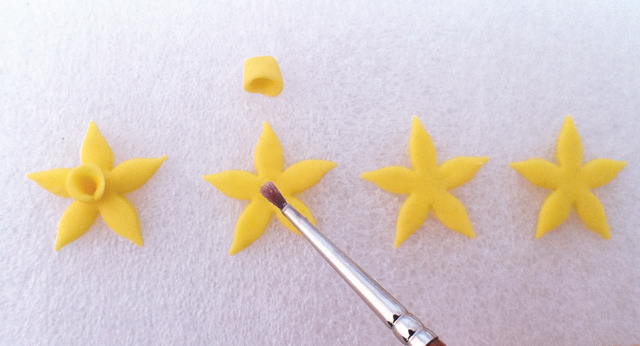 I then proceeded to cut out all the other flowers and leaves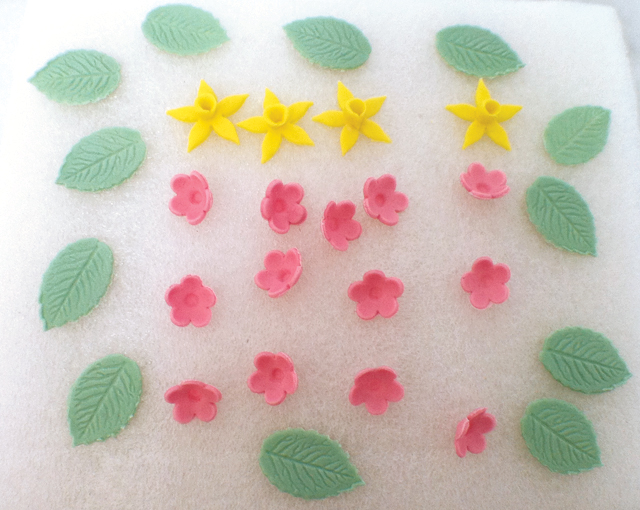 I tied a ribbon on the top of each cookie and stuck the leaves and flowers to them using Royal icing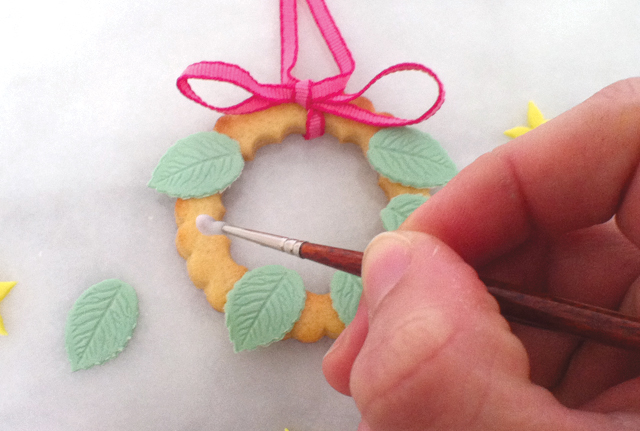 once they were all arranged and "glued" onto the cookies, I decorated the middle of the blossom flowers by dabbing a little Royal icing in the centres and popped some pink dragees in them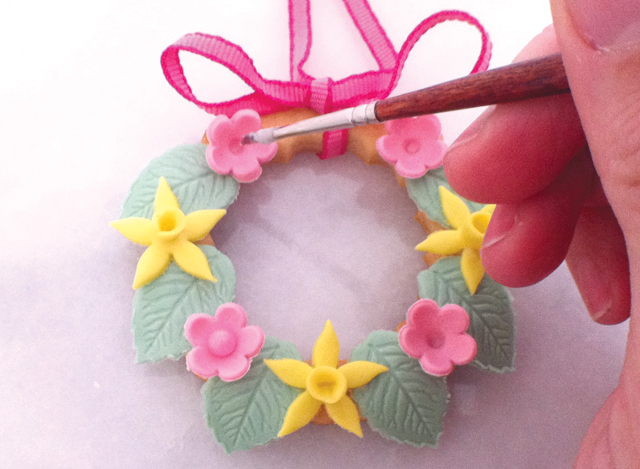 Here is the first one I completed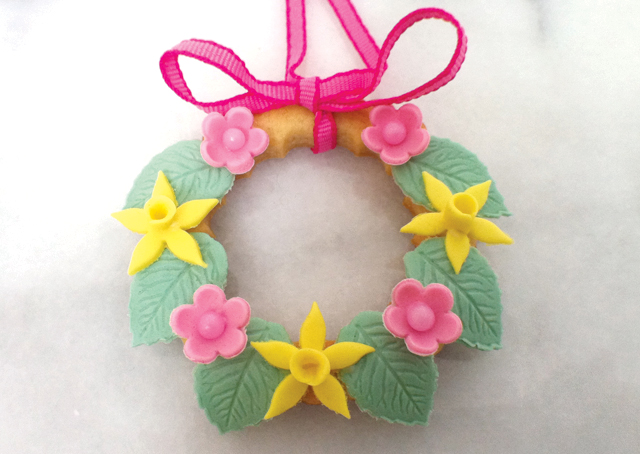 I made another one with red roses and a different colour ribbon, dragees and leaves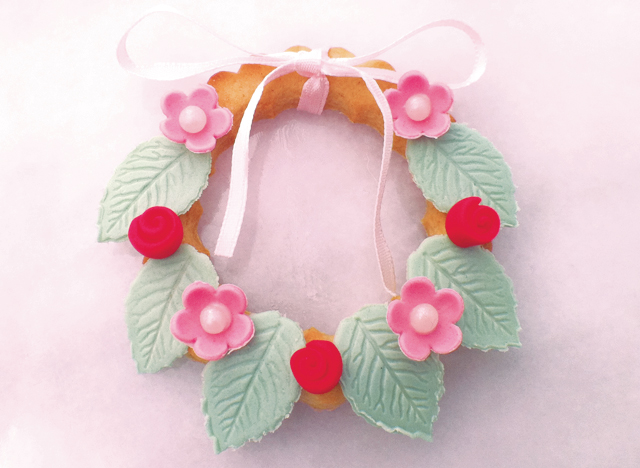 the roses are really easy to make, just flatten a sausage of flower paste and simply roll it up and you get a swirly rose effect!
These would make perfect gifts for Mother's day or a birthday; or perhaps change the  decorations to suit the occasion…you could make them as wedding favours and match the colour scheme or flowers at your wedding.
I purchase most of my supplies at online shops including The Cake Decorating Company and visit Hobbycraft often! The dragees were kindly sent to me by JustBake