Springtime is here…supposedly. It seemed very much like it on Good Friday…but this Easter weekend, the weather seems to have taken a turn for the worse and all we've had is wind & rain!!
When I can't venture outside I love to stay in and do a spot of baking.
So this week I've been busy creating quite a few bakes.
One of the first this week was these Bride & Groom wedding cake pops.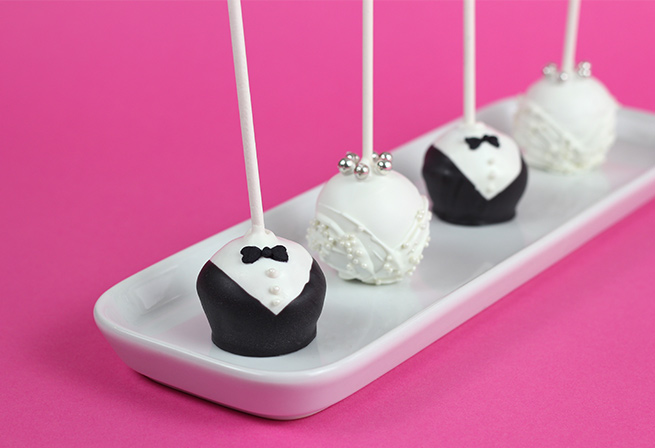 I made a selection of vanilla sponge and chocolate cake & covered them in white & black candy melts. I finished the Bride cake pops with a chocolate drizzle, pearlescent sprinkles & silver dragees to create little necklaces. For the Grooms, I added pearlescent sprinkles for the shirt buttons & made sugar bow ties. I love making cakes pops, though they can be small & fiddley, I find it quite therapeutic dipping & decorating them.
My next creation of the week was this Ferrero Rocher cheesecake.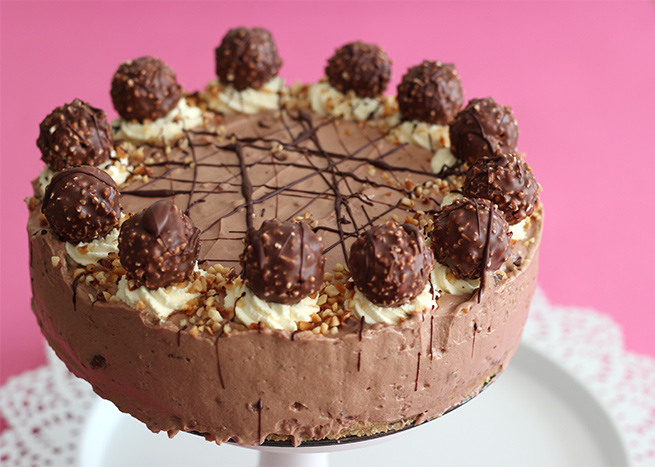 I got the recipe for this from Jane's Patisserie. Her blog of recipes is amazing! If you're a cheesecake addict, it's the perfect website to visit for lot's of recipe ideas. There are quite a few I want to try out; such as patterned Swiss rolls, cookies & chocolate bark…which I've been wanting to try out for a while now!
Finally, I spent Easter Sunday making these golden chocolate eggs using some moulds I purchased from Lakeland a while back.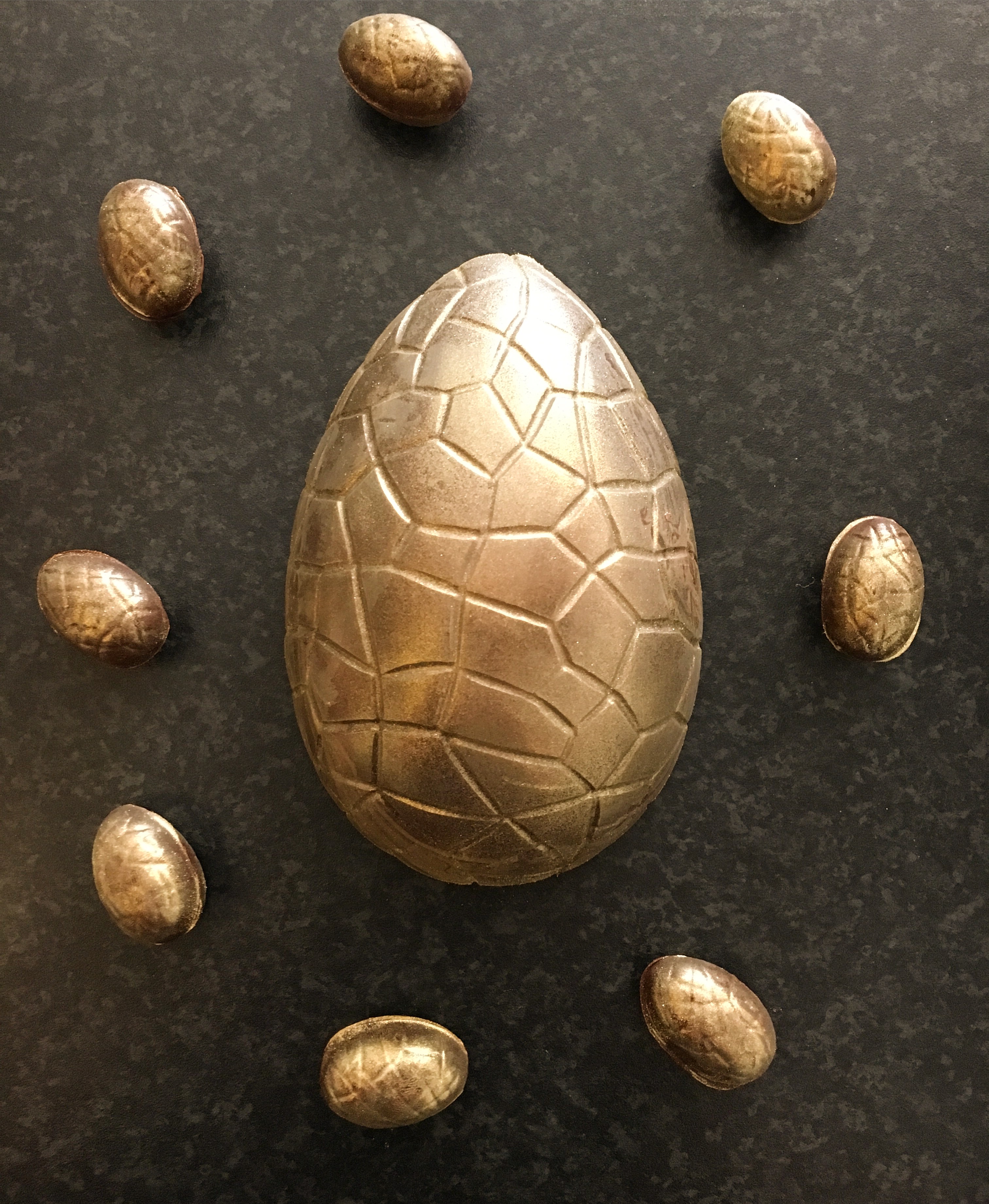 To make them golden, I used gold lustre dust from Sugarflair. You can buy lustre dusts in a huge variety of colours from all good cake decorating supply shops. They're great for adding a bit of sparkle to any cake creations & decorations.
I popped the small golden eggs of top of these chocolate cupcakes I baked this afternoon.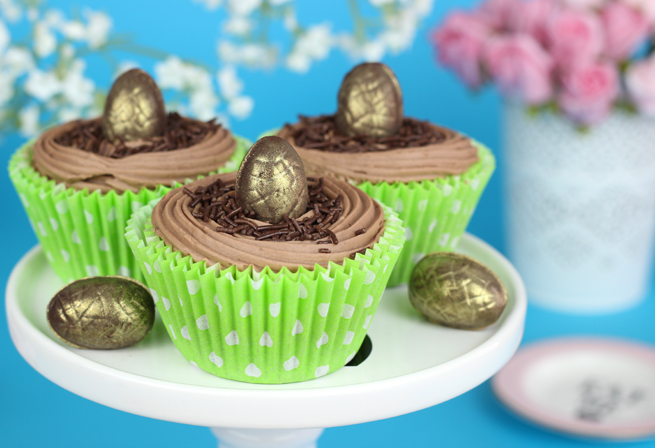 I also added some chocolate sprinkles to create a little nest around the eggs.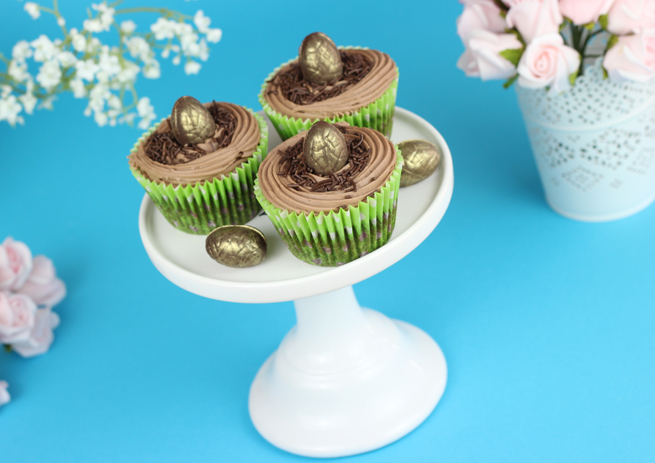 I have a pretty busy month of baking coming up in April with lot's of exciting cakes I've been asked to create! I can't wait to share them on my creations page!
In the meantime, please check out all my most recent creations here.
You can also keep up to date with my baking & adventures over on Instagram, Twitter & Facebook!
Happy Easter!