I was so excited to get my hands on the first book from the winner of The Great British Bake Off 2016; Candice Brown.
It's been far too long since GBBO finished and I really miss joining in with the bake along on Twitter (sad face).
I know this book will inspire me to create some delicious and as the title suggests, comforting home baked treats!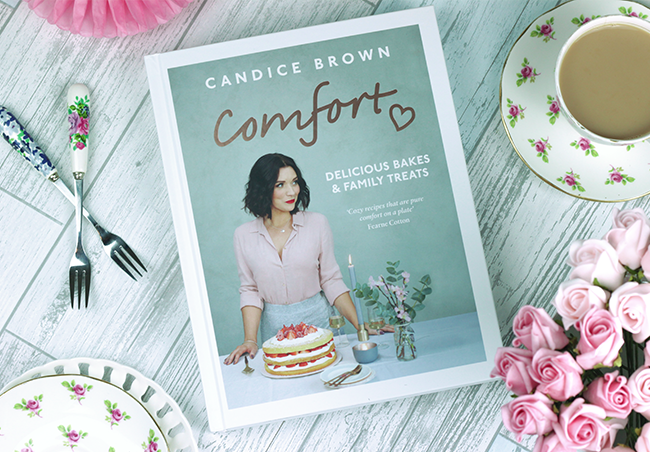 This book is simply beautiful & contains so many delicious recipes split into 6 categories: Cakes – Brownies, biscuits & traybakes – Tarts & pastries – Puddings & preserves – Savoury bakes, bites & soups – Breads & buns.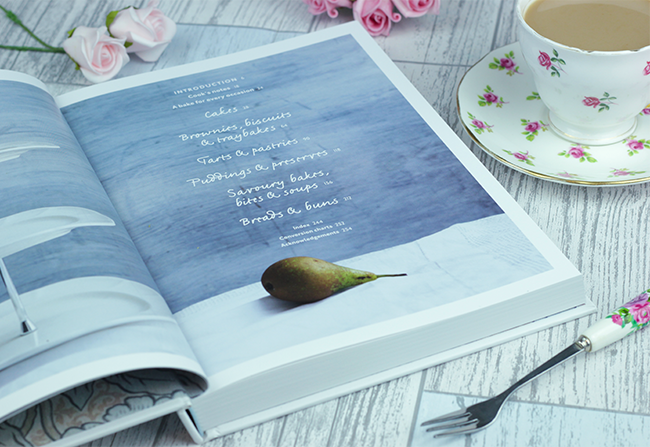 The book is beautifully balanced with recipes and lovely photo's of the finished bakes and a few of Candice & her cute Pug; Dennis.
I love that both sweet and savoury recipes are included; the recipes all look super easy and sound delicious and I was totally sold when I saw the recipes for coconut, banana & dark chocolate loaf – Chocolate hazelnut brownies – Millionaires shortbread hearts – Cornflake tart – Toffee apple crumble – individual banoffee pies – Tottie scones and Cumin, garlic & parsley flatbread. I think these are the recipes I'm going to try first!
There are lots of traditional recipes included such as Triple-layer berry Victoria sponge which is a great place to start out if you are relatively new to baking.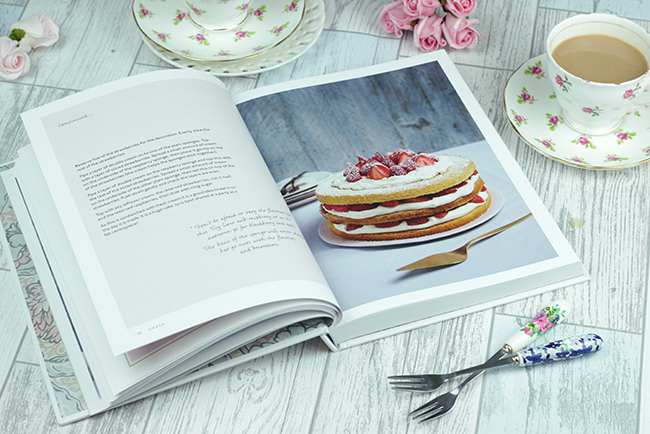 Some of the recipes ignited memories from when I was younger such as enjoying cornflake tart for dessert at primary school & also new twists on old favourites such as the chocolate brownies with the addition of hazelnuts and apple crumble with toffee sounds divine!
I can't wait to try out all the delicious treats in this book from one of my favourite GBBO contestants and it's a lovely addition to my cookery book collection!