Ok so I know it's pretty much halfway through September, but I've finally found the time to write up my favourites post for August!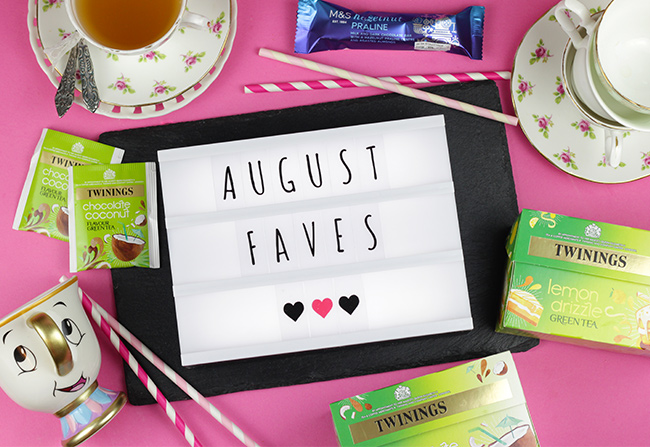 It's been a pretty hectic month so far with cake orders, guest blog posts and work! Better late than never right?!
So my first favourite thing from August was my trip to Edinburgh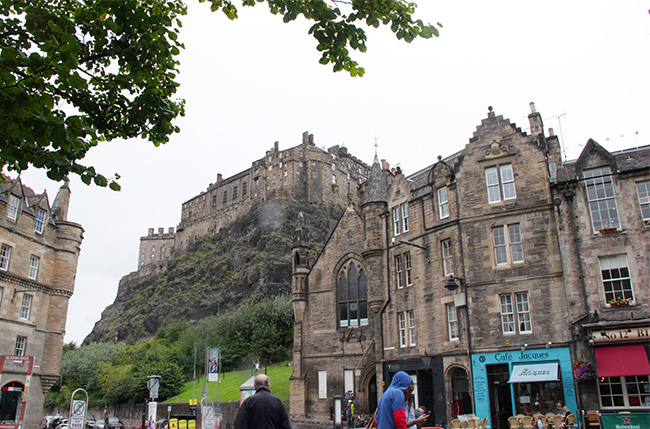 I absolutely LOVE this city with it's amazing architecture and places to visit! This was my third holiday here and it gave us the opportunity to check out a few places that we hadn't been to when we went in 2014.
If your get the opportunity to go when the Royal Military Tattoo is on…go! It's set in the grounds of Edinburgh Castle and hearing so many bagpipes play together is breathtaking and totally brought me out in goosebumps! Plus if you're into comedy and shows, the Fringe Festival is on whilst the Tattoo is running so there is a lot to see and do when you're walking about – so many street entertainers, markets and street food!
We also did a ghost tour with Mercat Tours in one of Edinburghs most "Haunted" vaults! It was very entertaining and the cloaked guide was a great storyteller! We did Mary King's Close once before and it's very interesting, if you love history, as the tour is set in a warren of hidden streets frozen in time since the 17th century!
A few other places we went to was Edinburgh Zoo, it's worth going if you love penguins as they have loads of them and they are just so cute and fun to watch!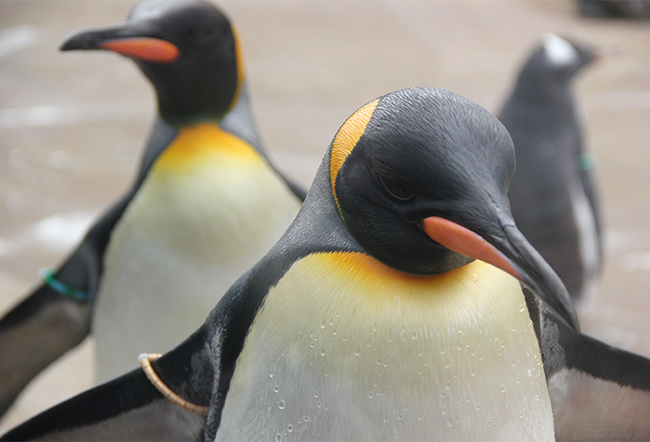 The Tiger enclosure is also very impressive as it has a glass tunnel with a bridge over the top which the Tigers can walk over so they're above you. The Tiger we saw was absolutely beautiful. I can never get over how magnificent Tigers are, I could watch them for hours!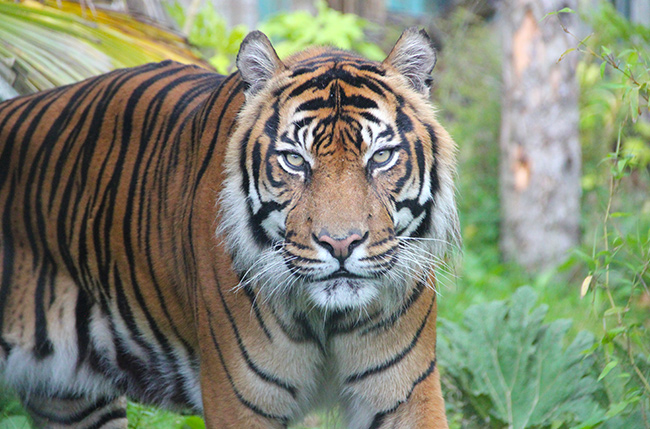 There are also Panda's (which were rather elusive while we were there! One did come outside for a bit to eat some bamboo, which was enough time for me to finally see a panda before he headed back to his indoor area!) Koala's (which are super cute!), meerkats and Chipanzee's. The Chimps were very interesting to observe and there is a baby one; Velu – a 3 year old chimp, who just loved to swing about on the ropes both indoors and outside! We were also very lucky to see one of the older female chimps (who we learnt is 52)  come over to greet one of the keepers. She kissed the glass and also signed which was very interesting. Though I often find it slightly sad that these intelligent creatures are kept in enclosures, the ones here seemed very well looked after with a massive enclosure with plenty of outdoor space and plenty of areas to climb and explore, the keepers also explained that they get fed 11 times throughout the day with food hidden in different areas to keep the Chimps active with tasks so they don't become bored.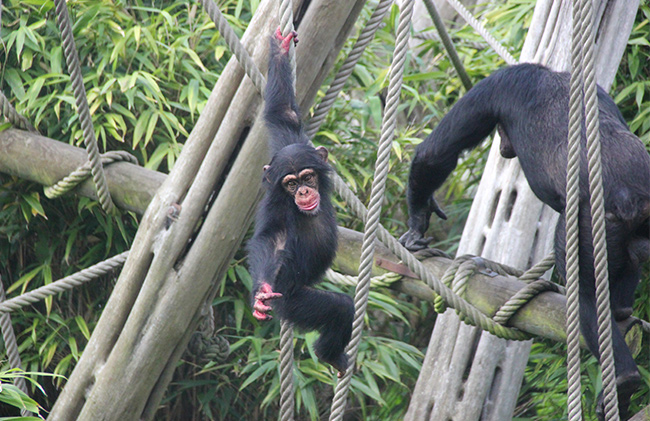 We also visited the Palace of Holyrood House with its beautiful Abbey Ruins and gardens and the Museum of Scotland which I found very interesting.
We would definitely head back to Edinburgh again but would probably visit when it's quieter and the Fringe isn't on as it can get incredibly crowded!
My next favourite, that I'm still enjoying as a treat, are these delicious Praline chocolate bars from M&S. I flippin' LOVE any kind of praline chocolate and these little bars of deliciousness are just so good! Perfect as an afternoon pick me up with a nice cuppa!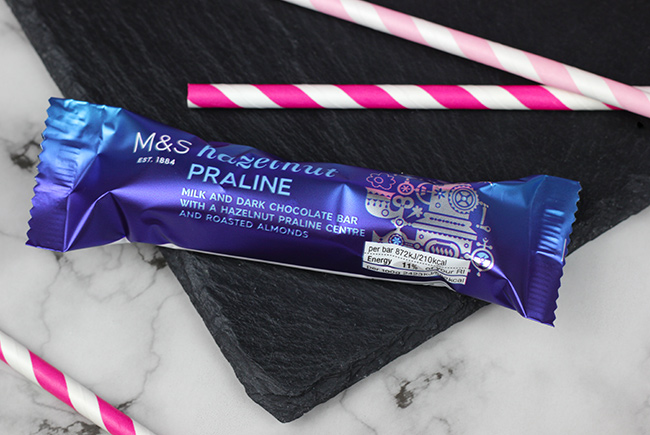 Talking of a nice cup of tea; Twinings recently added some new flavours to their green tea range!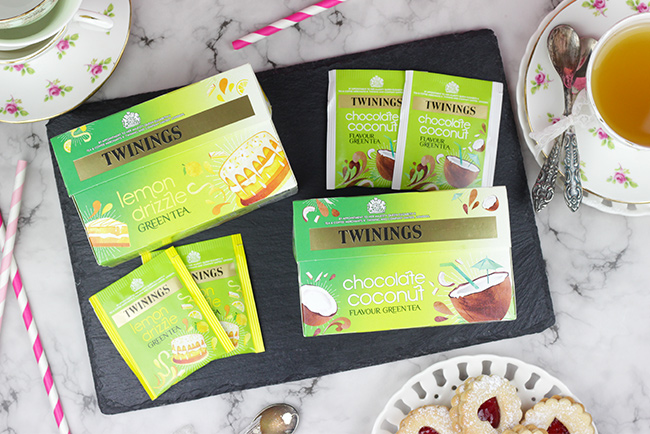 I've been enjoying Lemon Drizzle and Chocolate Coconut. These are absolutely delicious. The lemon drizzle has been perfect enjoyed as my morning cuppa as I love a reviving lemon tea to perk me up first thing!  The chocolate coconut is perfect at lunch time and during the evening with a little cakey treat! I love the whole indulgent range that they do as they pair the green tea with the delicious flavours of sweet treats and they are perfect if you are craving something sweet without the added calories. I picked these 2 flavours up in my local Tesco but the rest of the range can be found in most other supermarkets and you can also order online via the Twinings website
Moving on from tea to teacups (namely Chip!)
I've also been loving the Beauty and the Beast range that Primark have been selling! I picked up the little Chip cup from my local store after learning they had received a delivery and I also bought the Rose cup and a cute Cogsworth coin purse!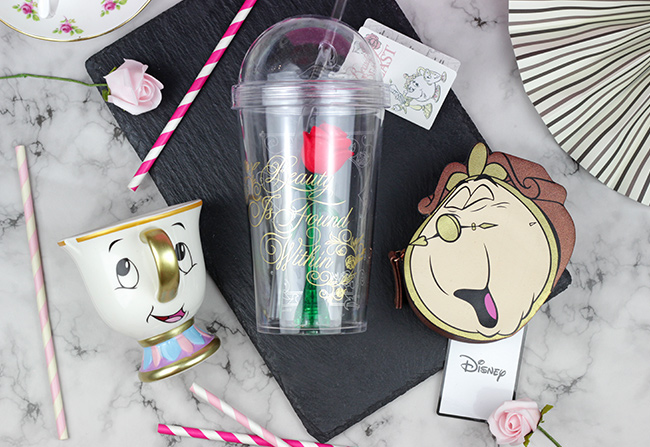 The Chip mug is very cute and looks perfect displayed alongside my cake stands in the kitchen.
And he is an absolute bargain at just a fiver!
There are a couple of baking recipe books I picked up recently.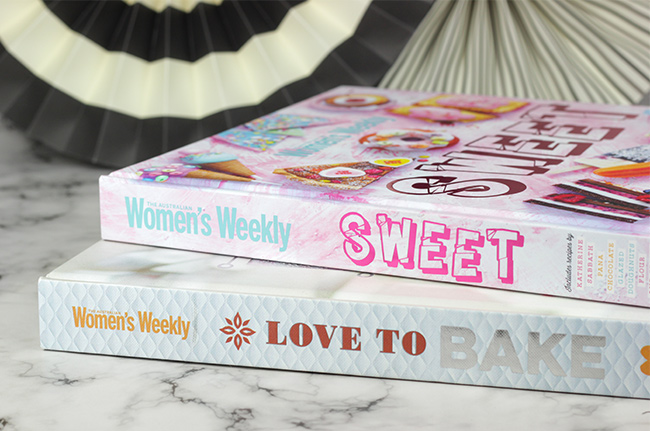 I think I actually have a recipe book addiction! I probably own enough that I shouldn't really purchase any more, but I couldn't resist these two books by Austalian Women's Weekly.
I picked up "Love to Bake" whilst perusing one of my fave stores; TK Maxx! It was so reasonably priced considering the size of it….it's HUGE!!!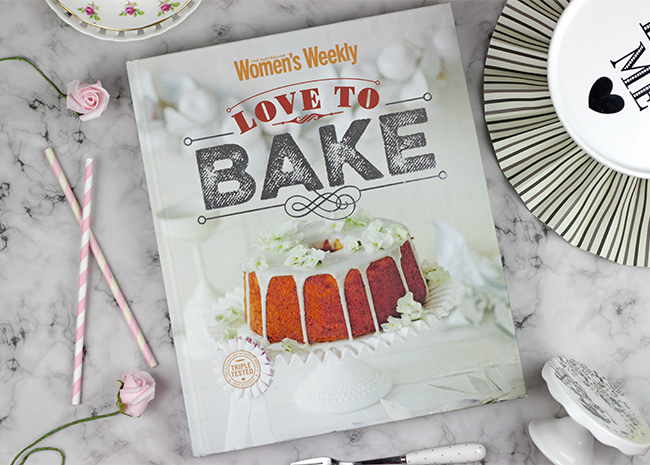 It's filled with inspiring recipes and beautiful photo's so has been particularly good for giving me blog photography prop and set up ideas along with some lovely recipes.
After having a good look through this book, I decided to go online to see if they had any other large recipe books and found "Sweet"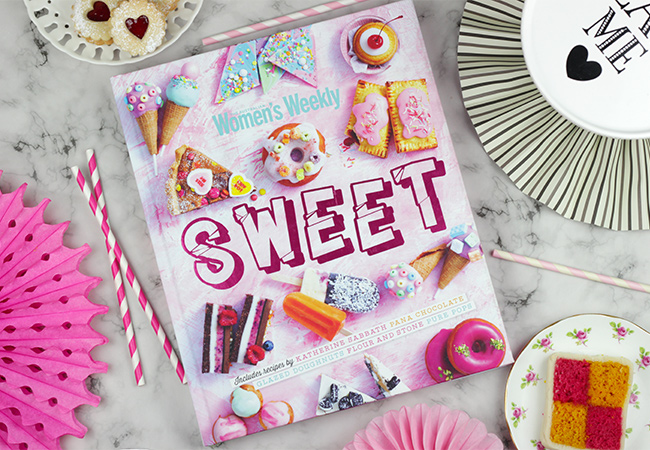 When I learnt that there were recipes inside from some of my favourite bakers including Katherine Sabbath, I simply had to get my hands on a copy! After much online investigation, I found that I'd have to order it over from Australia! It is an absolutely gorgeous book and like "Love to Bake", it's huge!! Filled with brightly coloured confections, cakes and sweet treats!
My Final favourite is The Great British Bake Off which returned to our TV screens on the 29th August! I've been taking part in the Bake Along again this year as I enjoyed baking along last year! You can see all my bake off bakes in my recipes & Tutorials section! So far I have completed cake week and biscuit week bakes: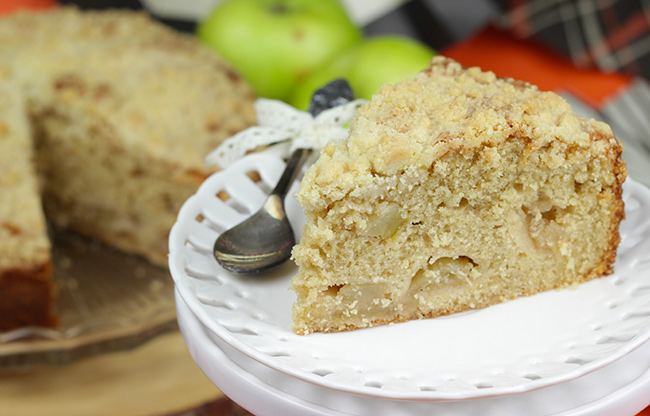 Apple crumble cake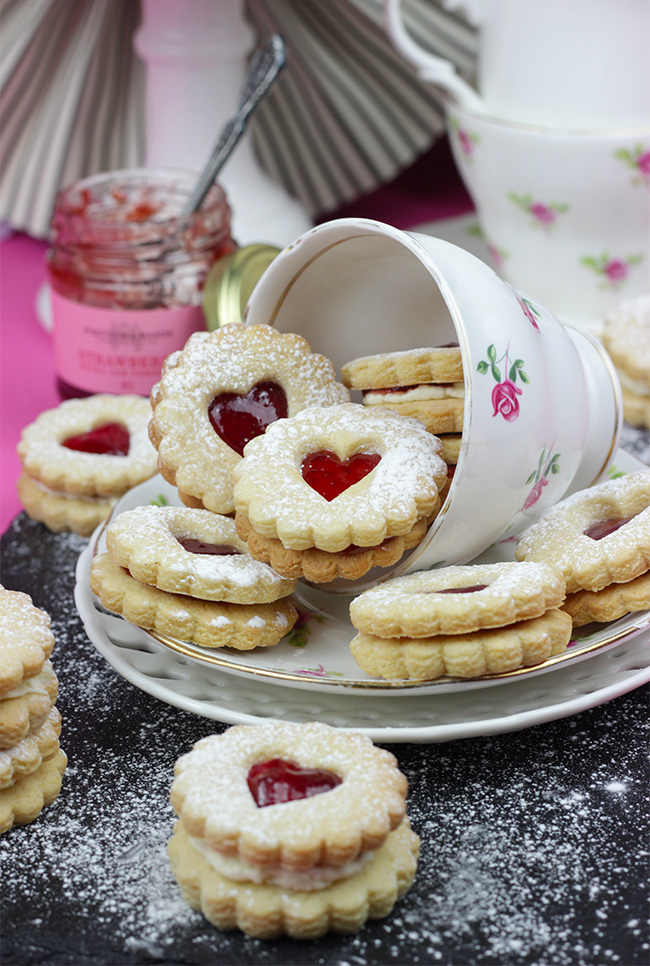 Jam heart biscuits
Now that Autumn is in the air I'm getting in the mood for Halloween so I'm already planning a little September Faves post or maybe a Halloween decoration haul post! Plus I have a massive cake order coming up and planning out my next bake off bake along posts, so keep checking back for all my latest cake creations! You can also keep up with all my creations over on Facebook, Instagram & Twitter!
Thirzah
xoxo