It's been almost a week since I visited the Cake & Bake Show at The ExCel London! This was the first time I attended and it was AMAZING!! I was literally in cakey heaven!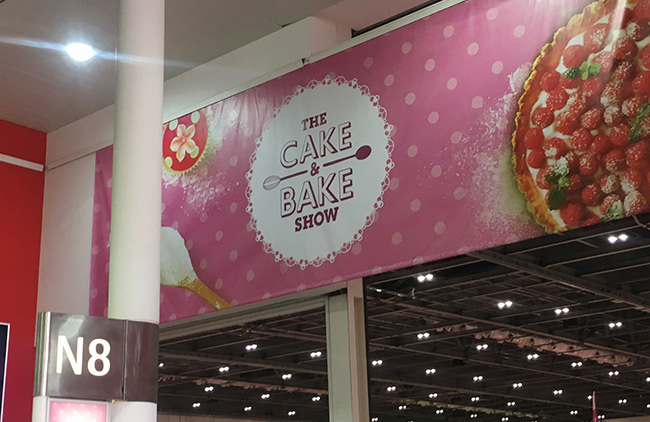 It provided the opportunity for me to see and meet some of my favourite bakers, cake decorators and of course, stock up on cake and baking essentials.
I attended on the Friday this year as I thought it may be one of the quieter days but it was pretty busy!! Though I heard the Saturday was busier so I think I picked the right day to go!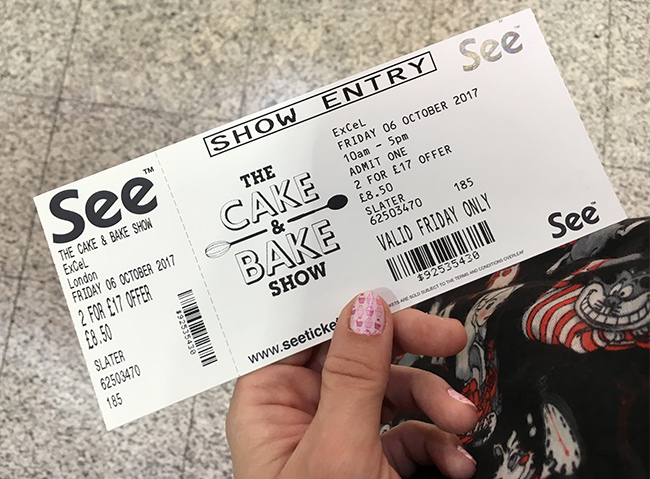 Shortly after entering the massive hall where the show was located, I picked up my show guide and made my way up to the most amazing show piece made by Rosie Cake-Diva named Big Ben, which featured a huge British Bulldog dressed in regal attire sat on a throne. He was made entirely out of real cake…yes that's right REAL cake decorated with fondant…I couldn't believe how amazing the detail was!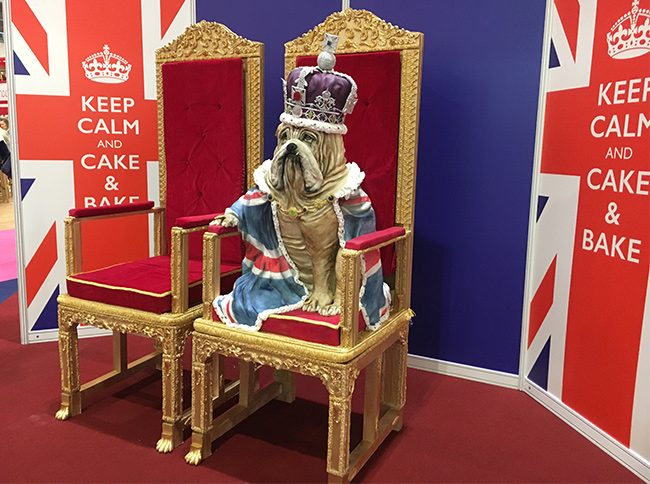 After taking a few photo's of this breathtaking creation, we headed over to the vendors and I saw so many beautiful cakes! There is some serious inspiration to be found here from amazing floral work to some beautiful seasonal cake ideas.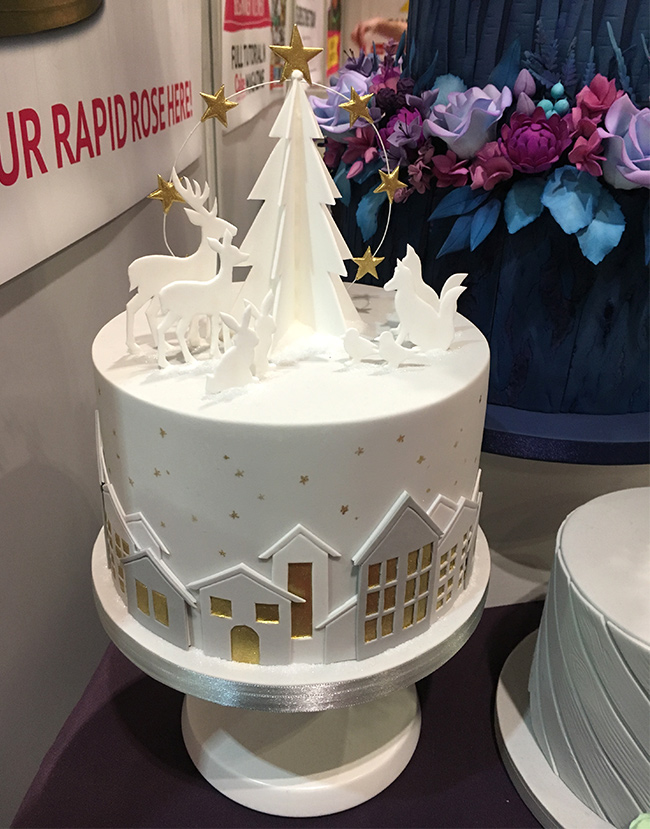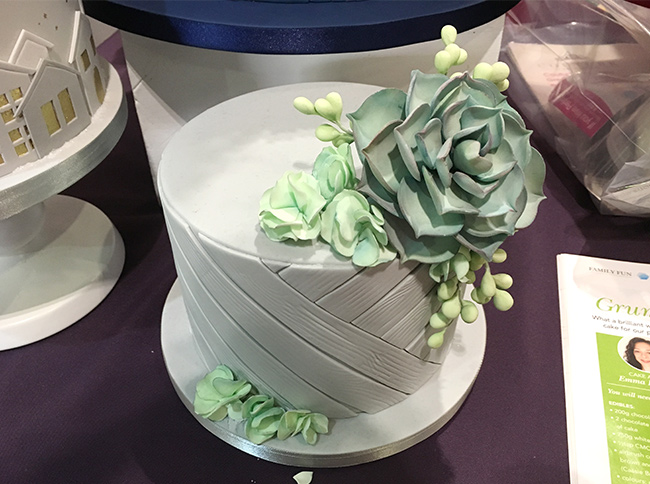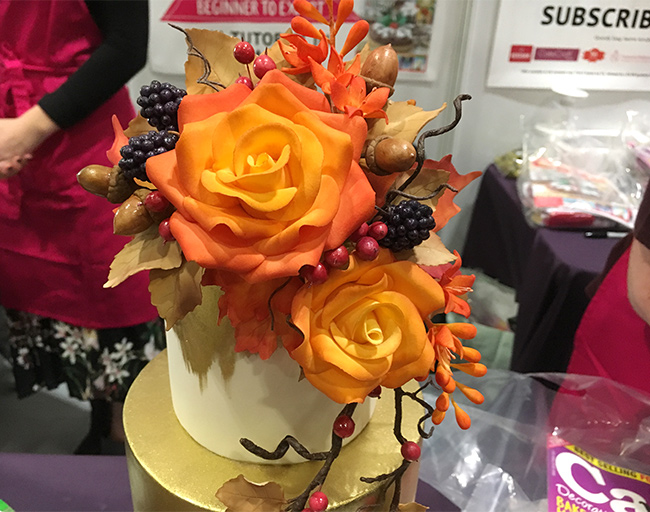 After taking in some ideas, we were greeted by the most MASSIVE fudge stand I've ever seen!! There were so many flavours to choose from; my mum and I decided to try 3 flavours each to take home (the lovely lady working on this stand also had a tray of samples of Belgian chocolate fudge to try) so of course I went for that along with some Ferrero Rocher and rocky road fudge…so yummy!
Look at it…it's literally a wall of fudge!!!
After that we headed over to see some more beautiful show pieces featuring cakes, cookies, cupcakes and some beautiful figure work for cake toppers.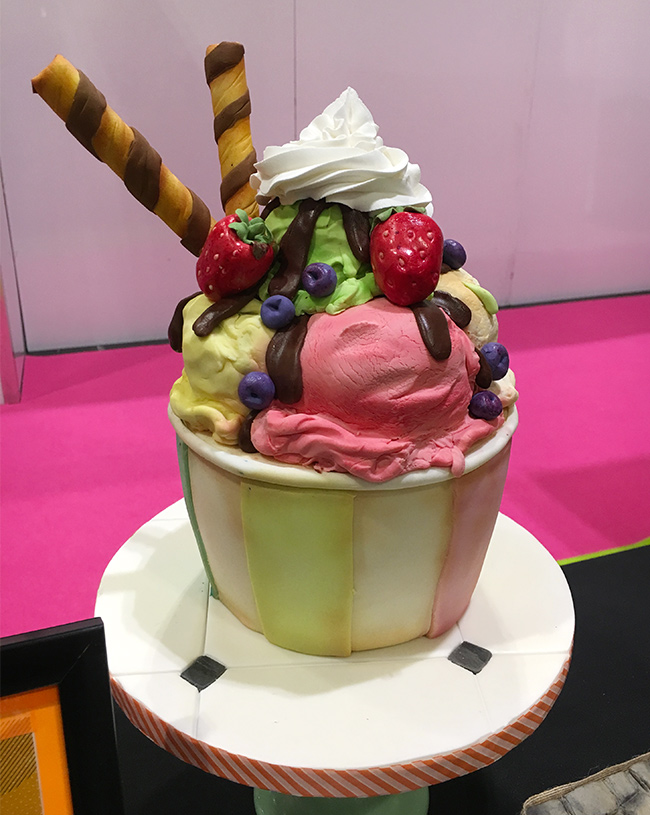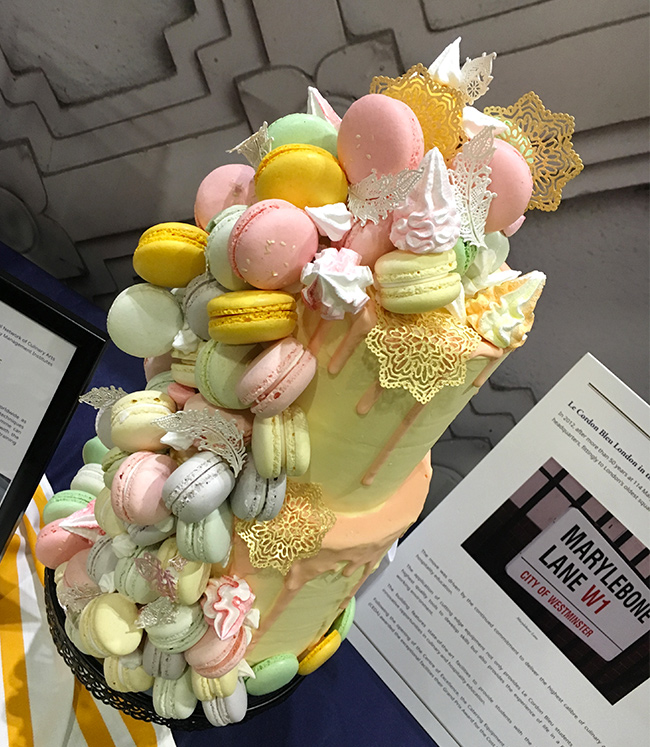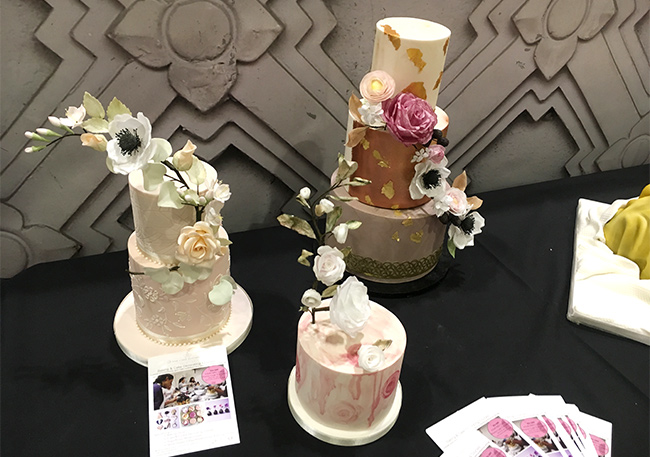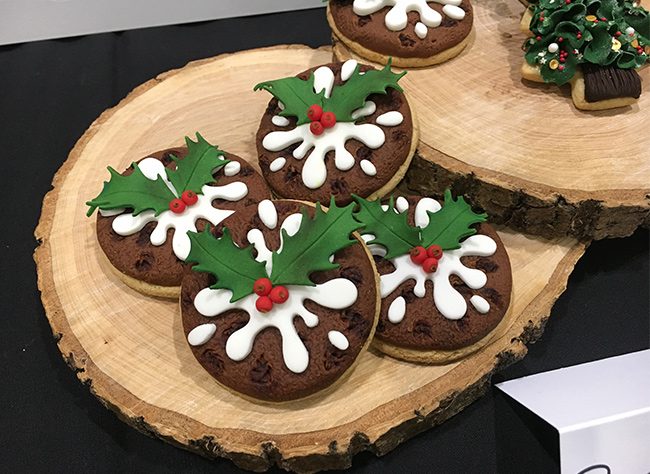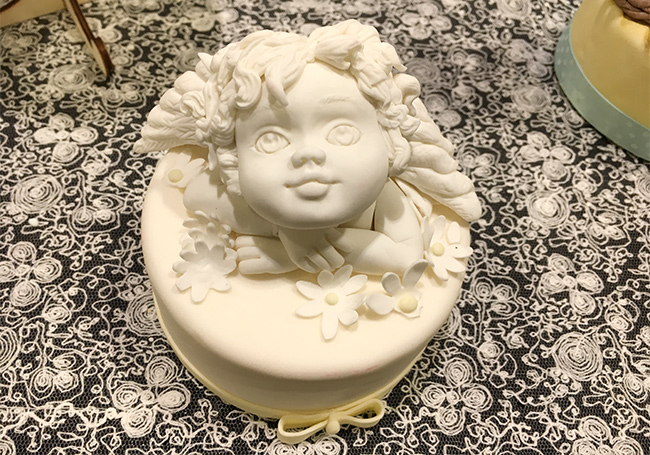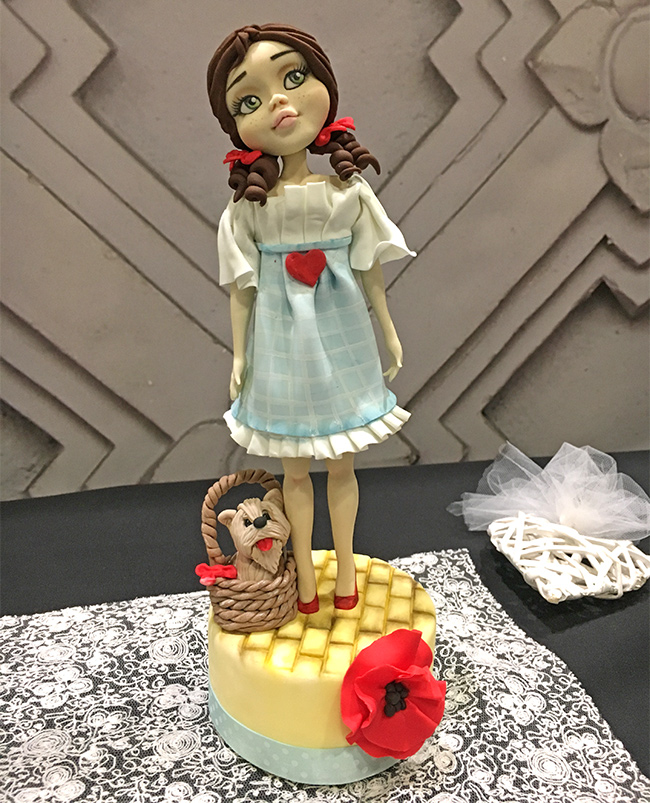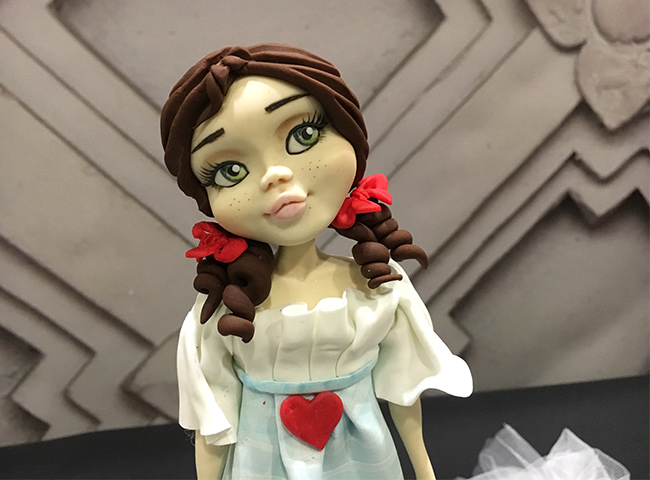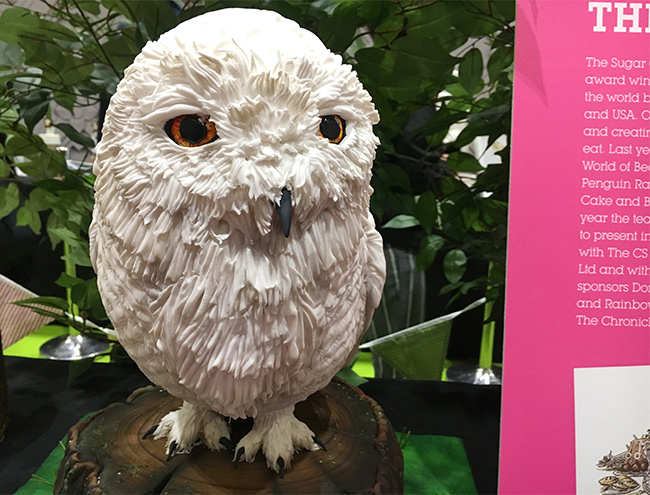 We visited the Baking Mad stand afterwards which featured some beautiful partyware from Meri-Meri, they sell the cutest and prettiest tableware and decorations with themes so you can throw any style party really easily! I loved the unicorn range that was on display and they also had some pirate themed partyware too!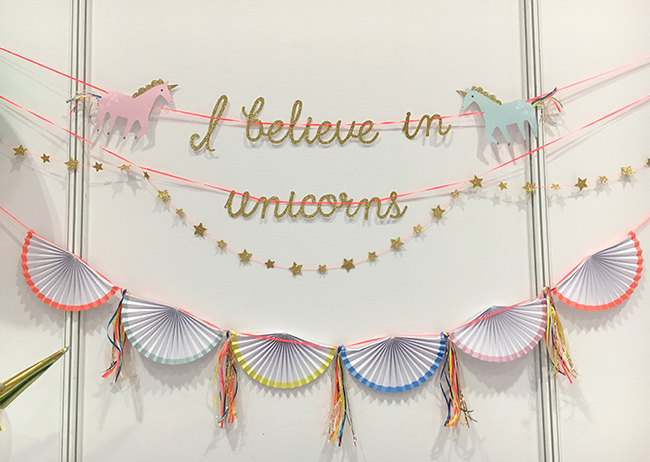 There was also a giant drip cake covered in sprinkles set in the middle of their stand at the show. It was massive, if I could get inside a cake I would definitely have fit inside this one!!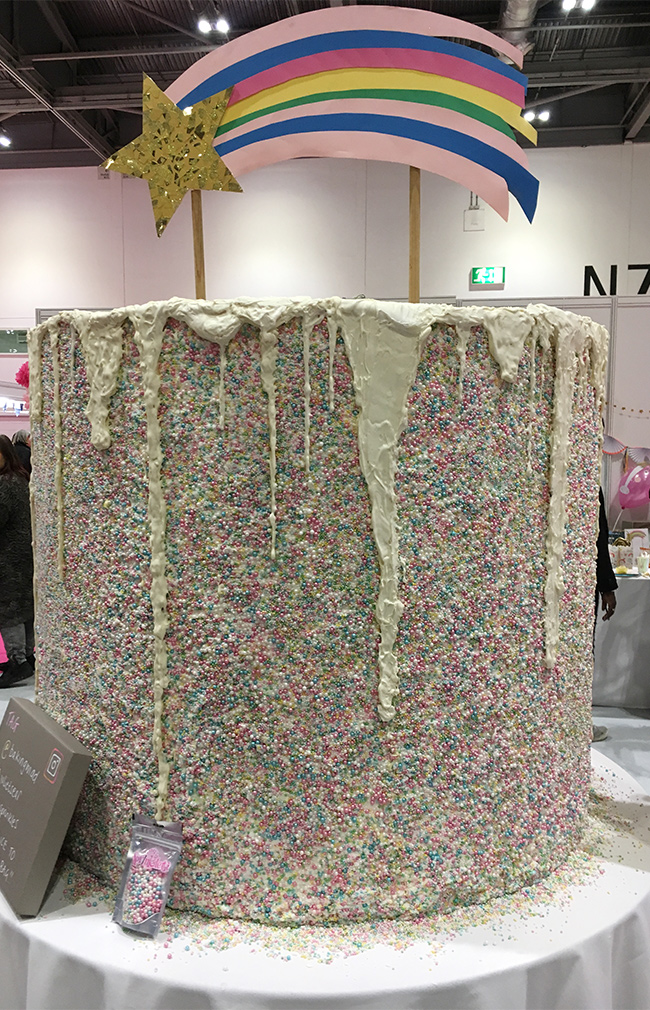 I wanted to see at least one or two demonstrations at the show so we headed for the Sugarcraft stage to watch Juliet Sear show us some cake decorating techniques; piping candy stripes around the edge of a cake, some piped flower work and how to create handmade roses using modelling chocolate. I picked up some useful tips from watching her demo's that I will certainly be using in my cake decorating.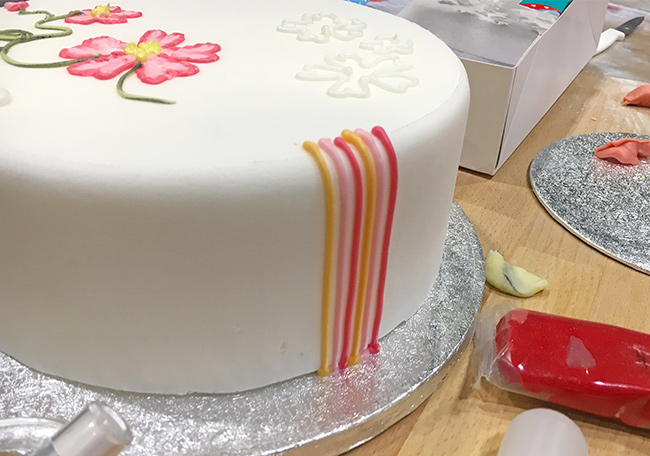 I did quite a lot of shopping at the show and picked up lots of goodies as well as a few free goodie bags!
I also finally got to meet the lovely Rachel from Cake Bag who I write a weekly guest blog for using the goodies that are inside the monthly subscription. It was great to finally meet her and see what she was offering at her stand where she was demonstrating some Halloween stencils.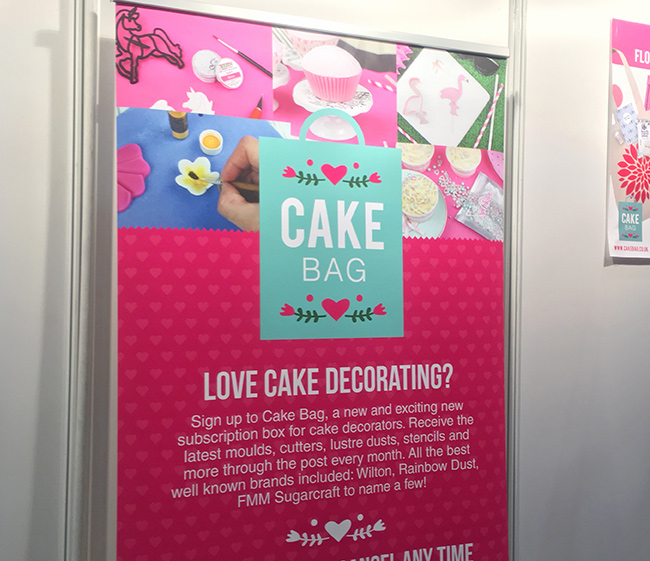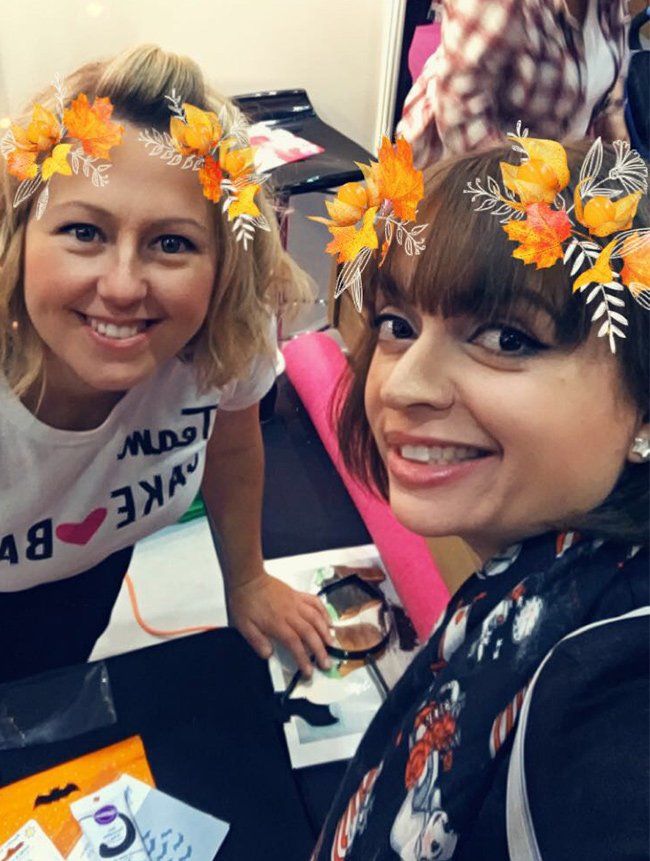 After enjoying some lunch out in the Boulevard, we headed on over to the Homepride stand to meet the lovely Lady Berry Cupcakes. I've followed her for a while now on Instagram and it was so nice to finally meet her in person and watch her demonstrate how to make miniature decorations for cupcakes, she has some seriously cute ideas.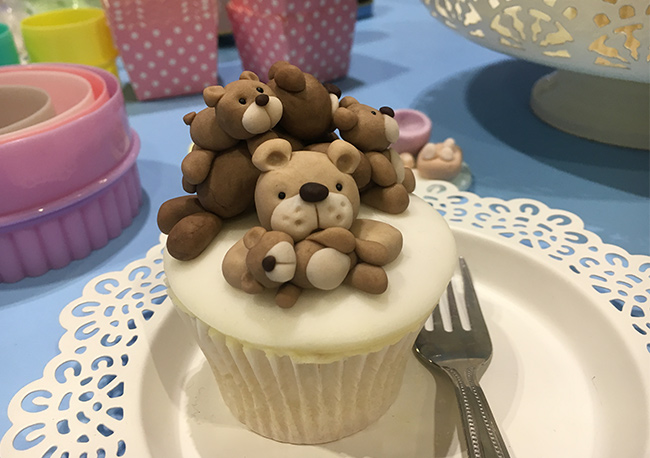 I did some serious sprinkle shopping to pick up some Halloween sprinkles from Scrumptious! I don't think I've seen so many sprinkles!! So many to choose from!!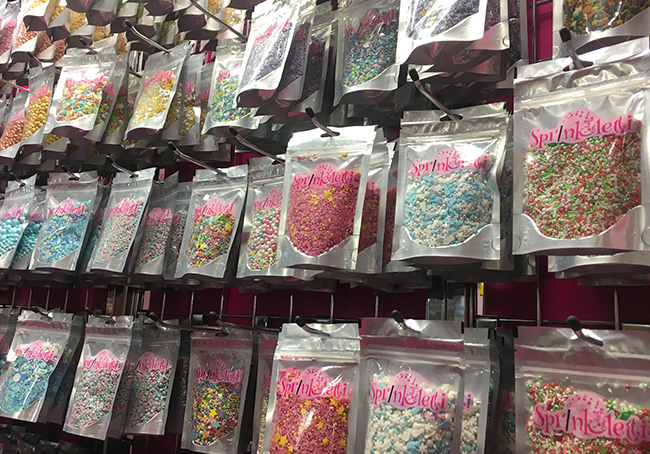 We also had a lot of fun at the Cake Angels stand where we watched demo's, tried some free samples and took selfies (which I won a prize for in a selfie competition they were running over the whole weekend!) I also met blogger & Instagrammer turned cookbook author; Alix Carey from My Kitchen Drawer whose book is out today!!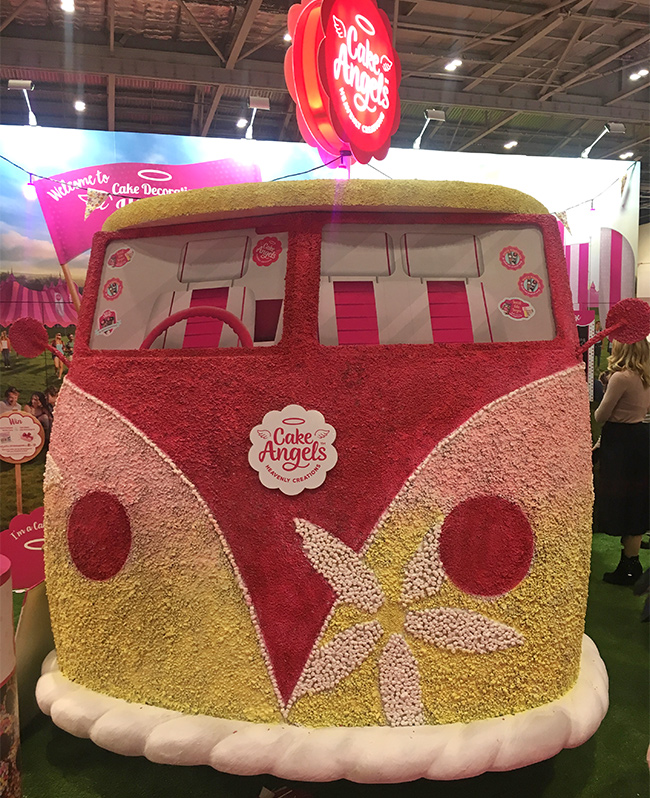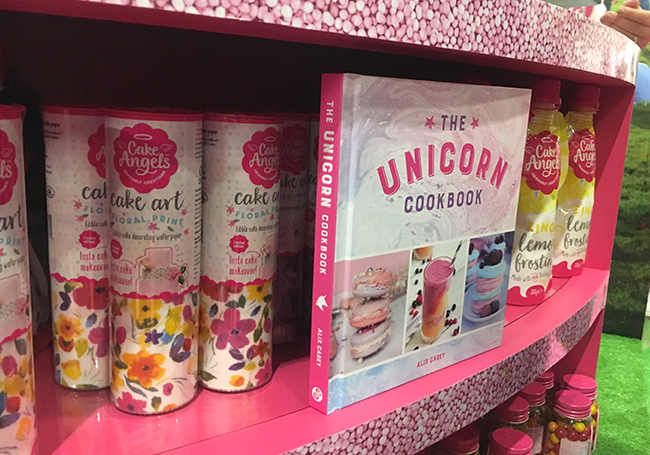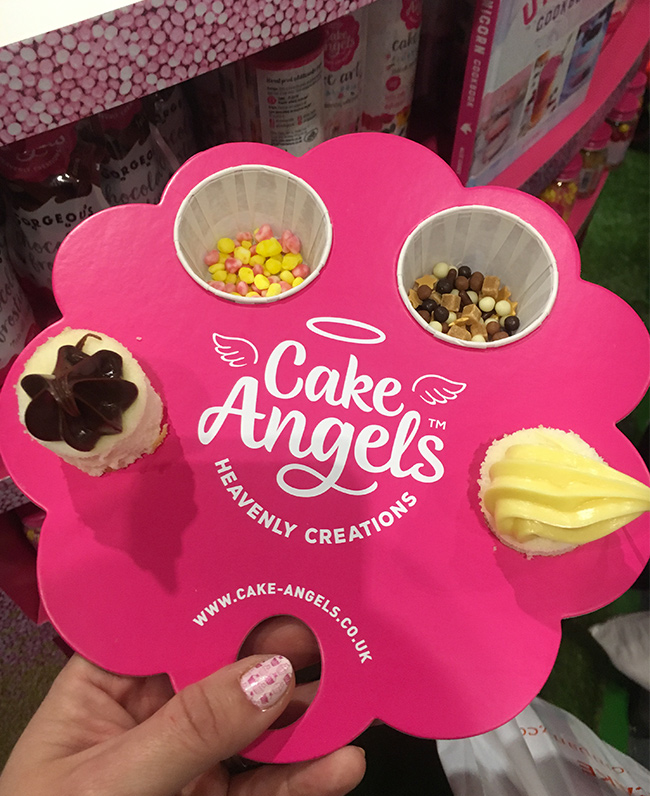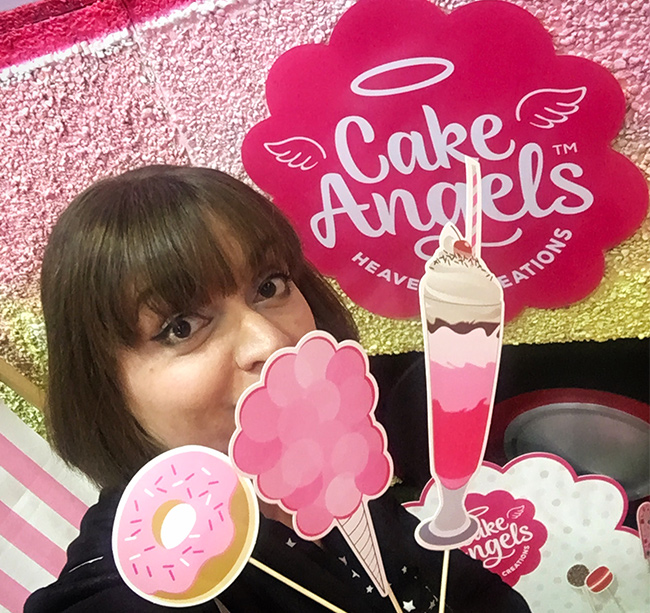 All that walking around was thirsty work so I purchased a box of goodies from the Ridicously Rich by Alana stall and we enjoyed a nice cup of tea with a creme brûlée brownie! Yummy!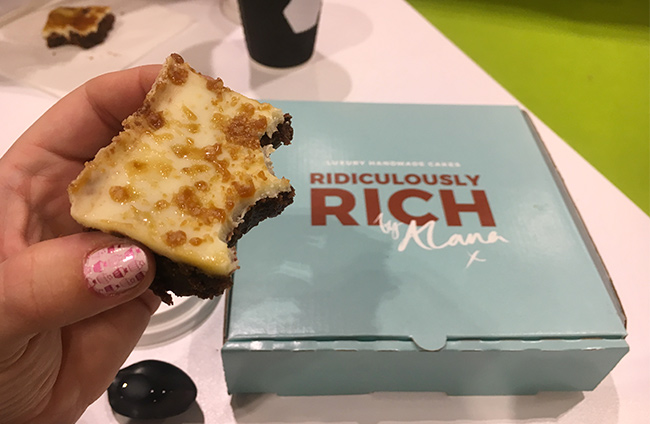 Before picking up a few final cake decorating supplies we visited the competition area where we saw cake creations made with the theme "Best of British". Some of my favourites went down the literaturary route with Alice in Wonderland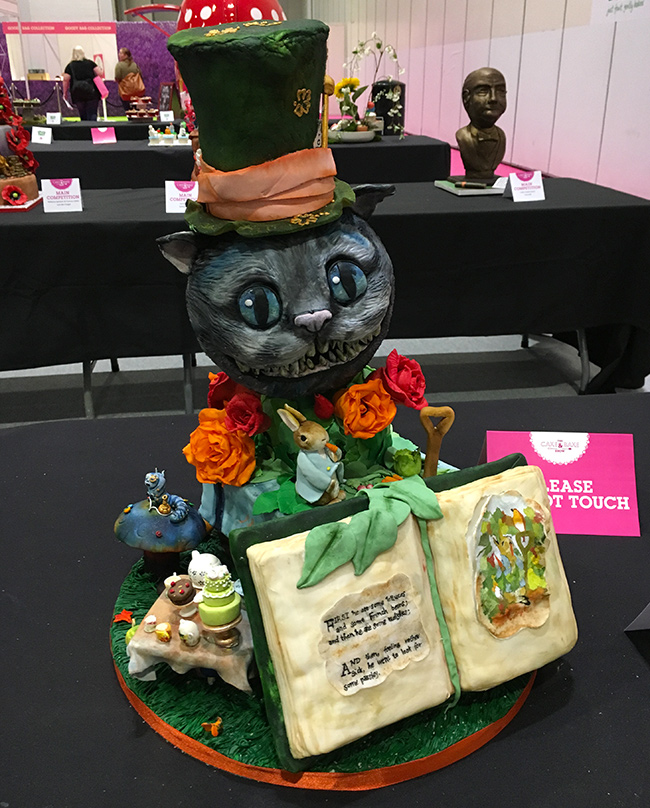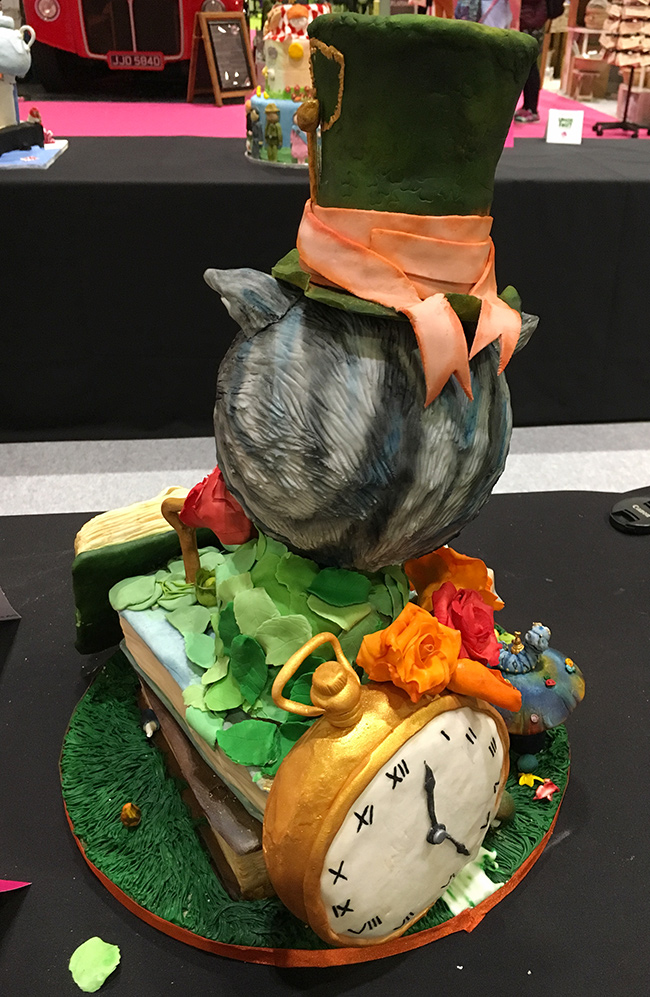 And even biscuits with lots of British classic literature inspiration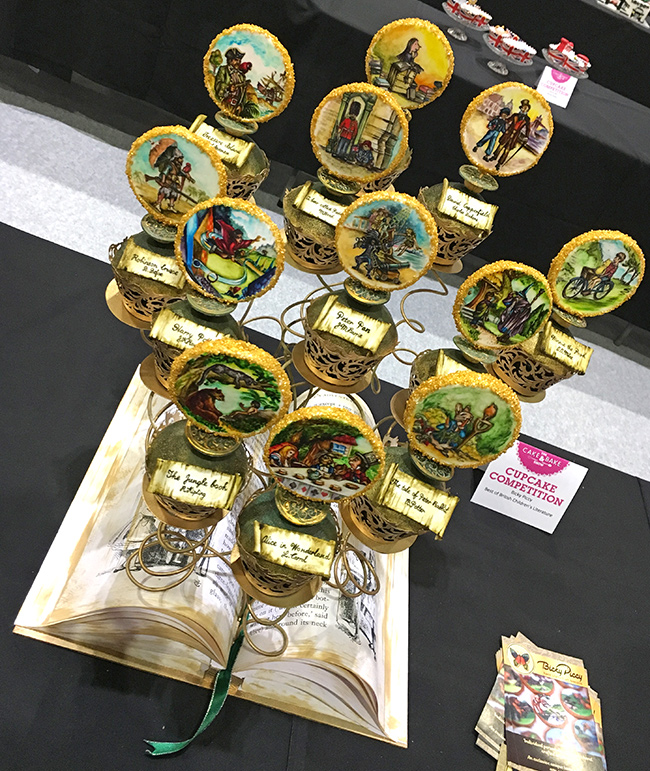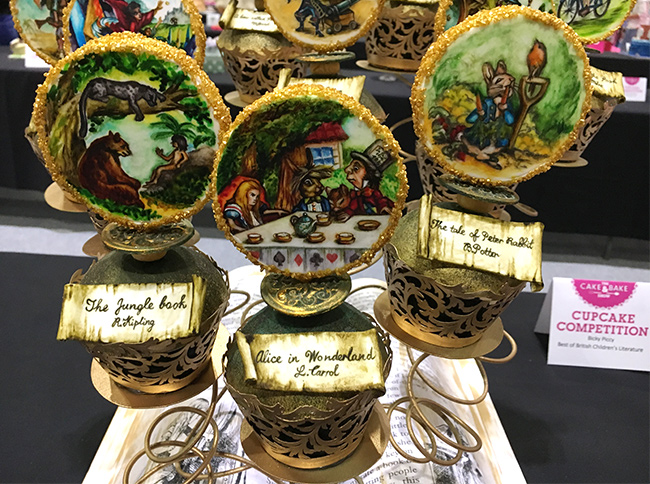 Afternoon tea and typical British meals such as roast dinners, full English breakfast and fish & chips adorned other cakes in the competition.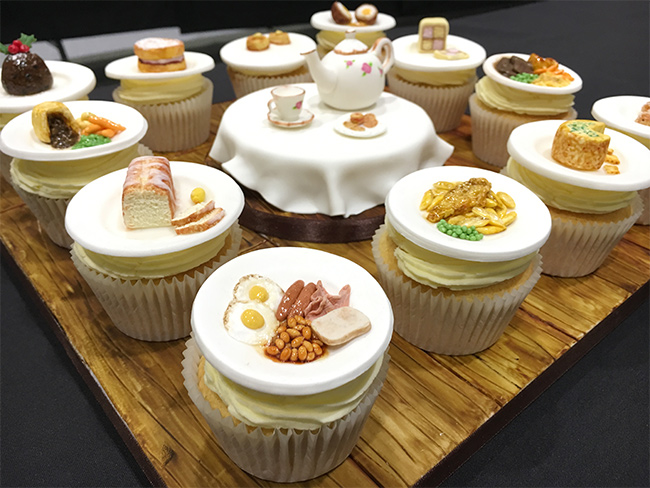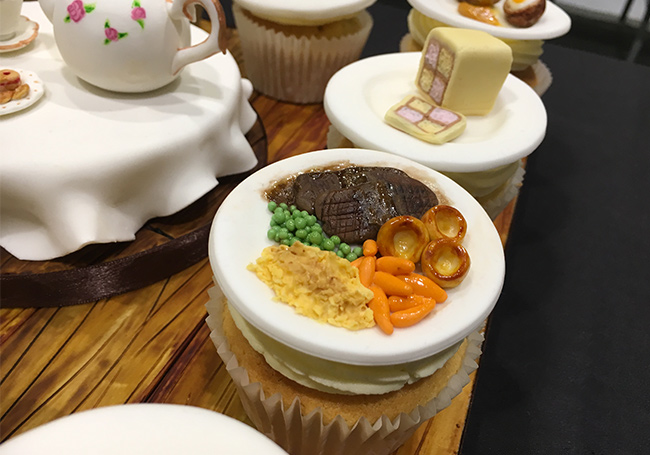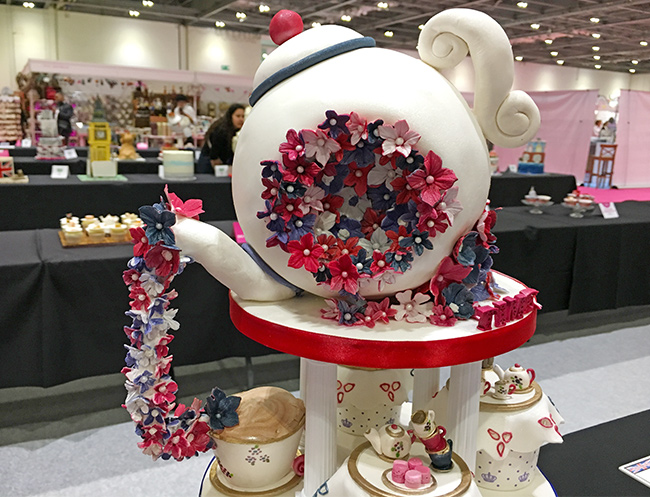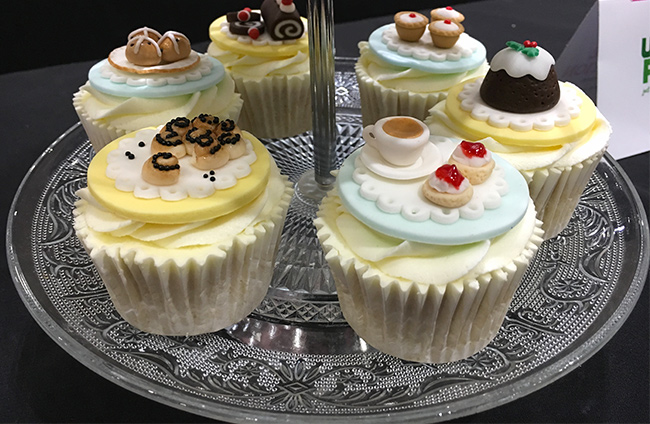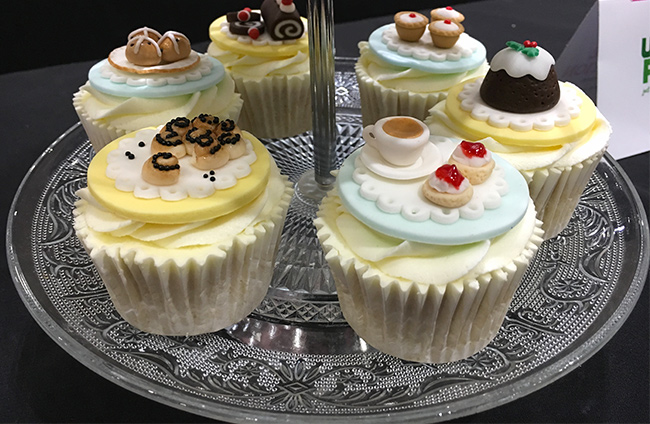 Some of the details in the sugar crafting was astounding and I left the show feeling very inspired and can't wait to try out some new techniques in my own cake creations!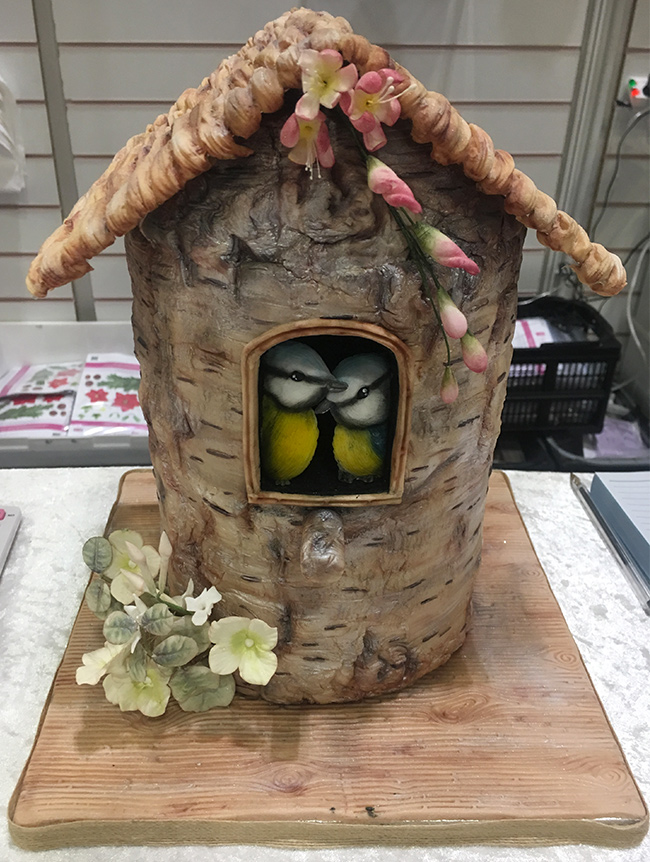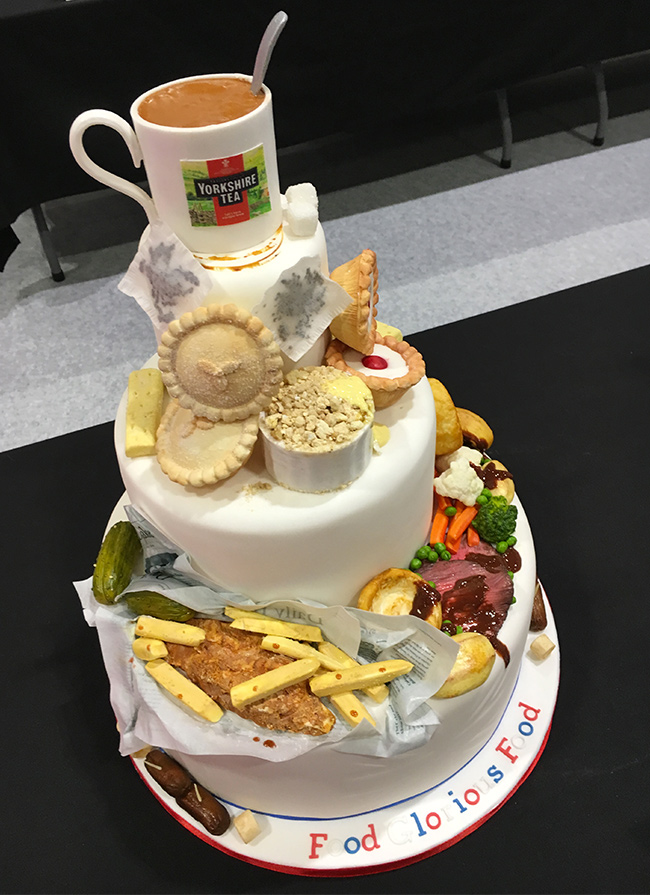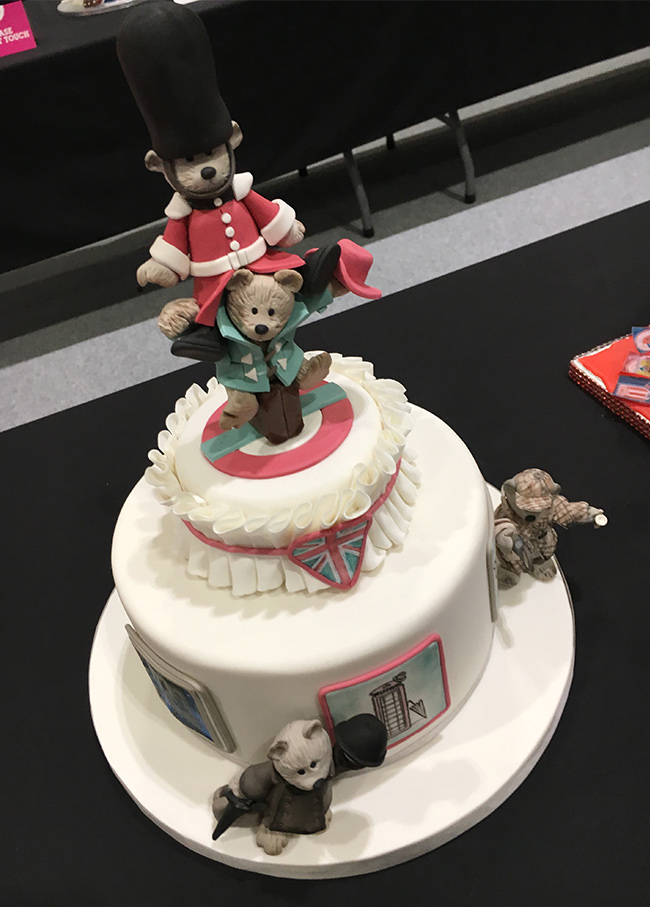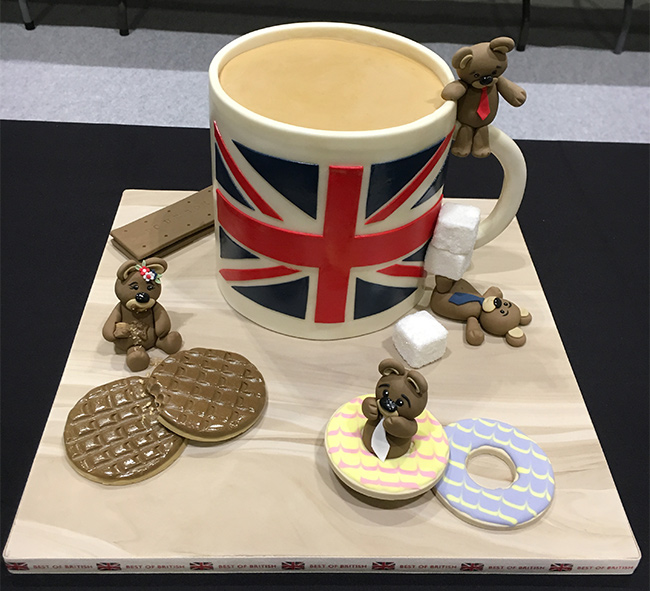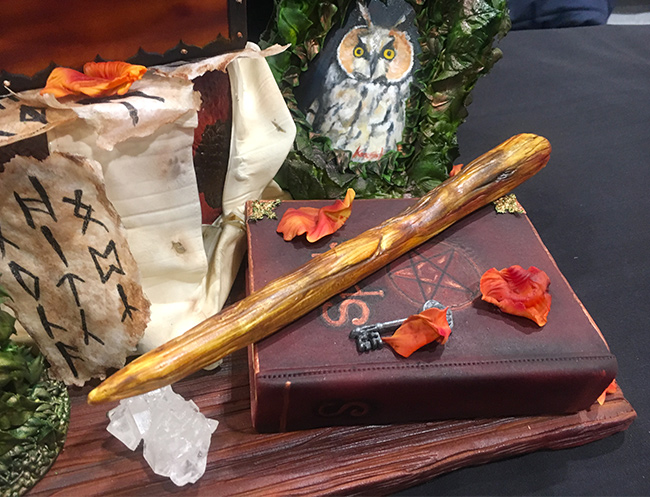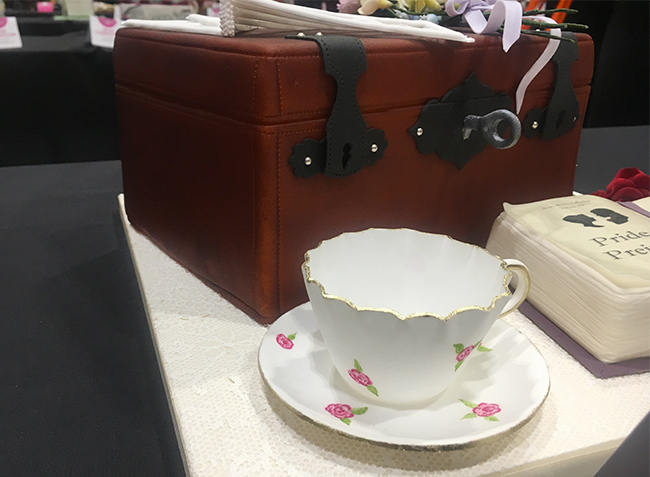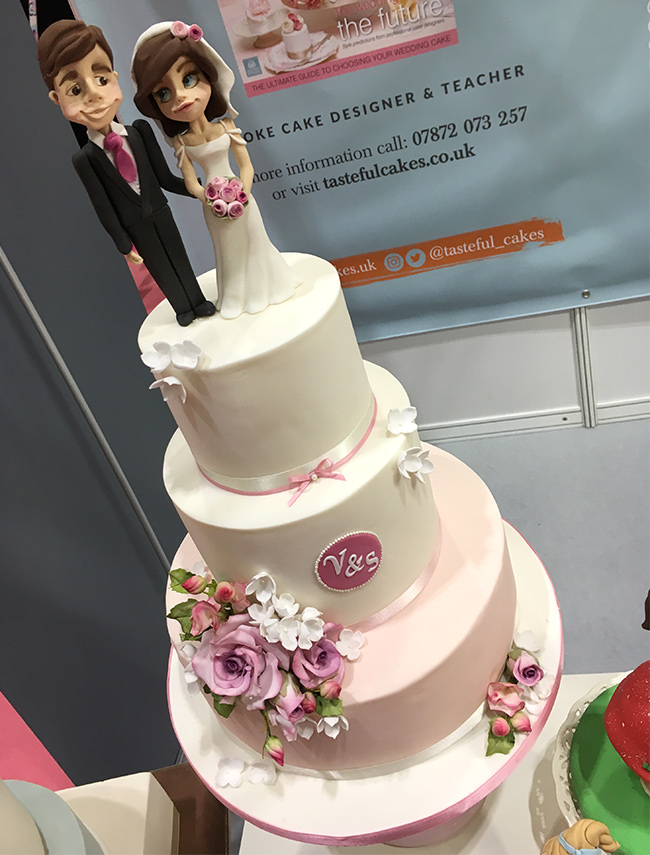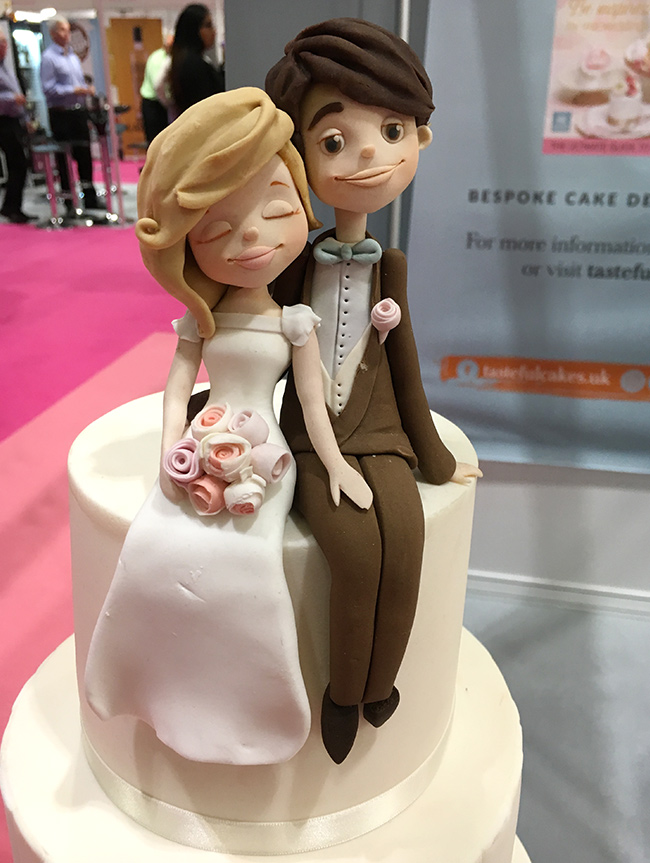 Overall, I was really impressed with the amount of cake displays on show and the baking supplies on offer to purchase! I would have liked to have seen more demo's from the big names in cooking & baking but the show was only open from 10am to 5pm so you could do with one day shopping and an extra day to see some demo's! I'll definitely be returning next year!
The Cake & Bake Show is heading for Manchester next month at Event City, from 9th – 12th November you can pick up tickets now!
Thirzah xoxo