So a couple of week's ago, I headed to ExCel, London to check out Cake International on Tour. I've never been to Cake International, but heard the main show is absolutely MASSIVE! This show was just a slice of what to expect! I loved this show as it was compact enough to have a good look around and enjoy the demo's, browse cake decorating products, see the amazing competition cakes and meet fellow bakers and cake decorators!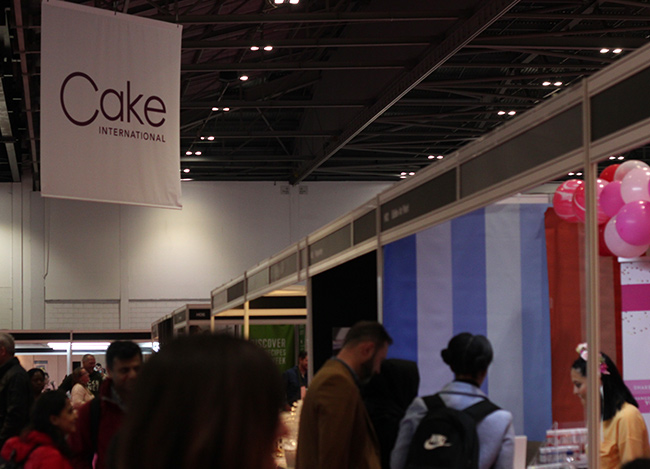 This show was also sharing the same hall with The Creative Craft Show, so there was also other stalls including knitting, papercraft and sewing supplies! I managed to find a stall selling all manner of ribbons; so I did, of course, pick up a lil stack for cakes I had booked in for the following week!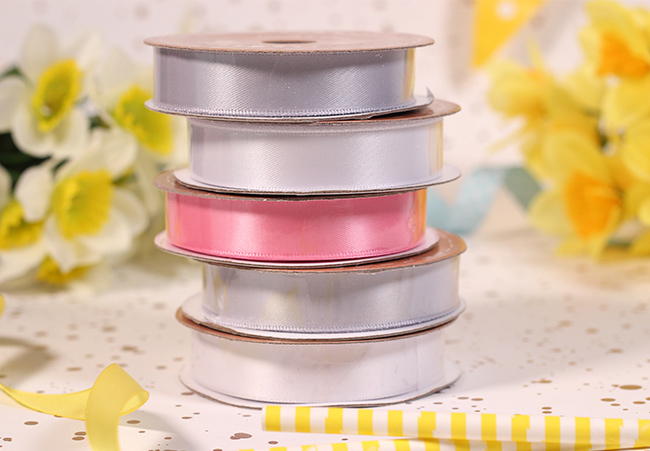 There was so much to see and do that I couldn't possibly fit everything into one post! So I am writing a series on the 2 days I enjoyed at the show. I wanted to dedicate this post to the competition entries, as I took a LOT of photo's!
After heading into the show, we checked out a few stalls before heading to the competition area. We couldn't get close to many of the pieces as it was closed off for judging all day during day one! So I did head back the next day to have a closer look at them.
The entries were phenomenal! From pieces showing off sugarcraft skills…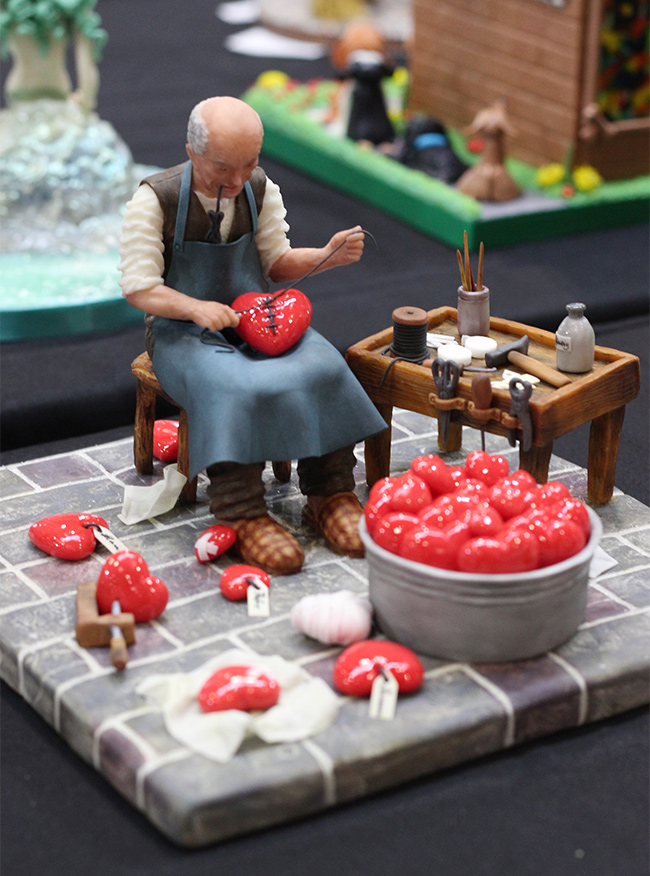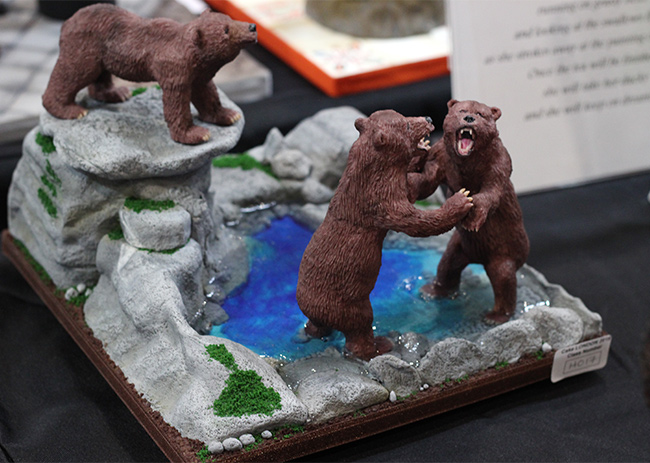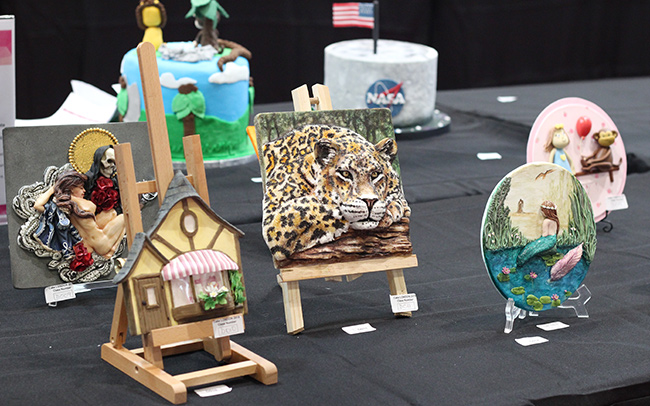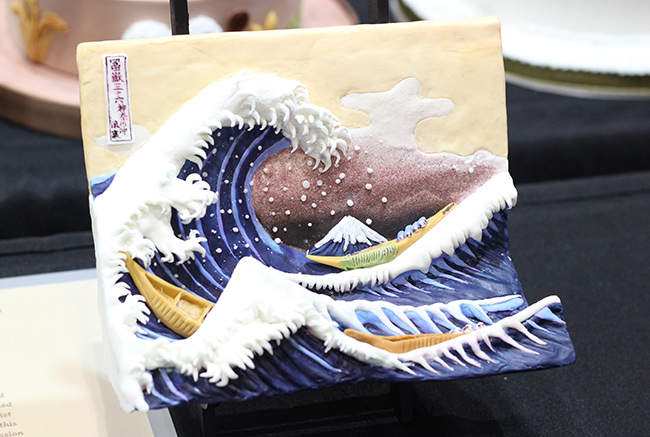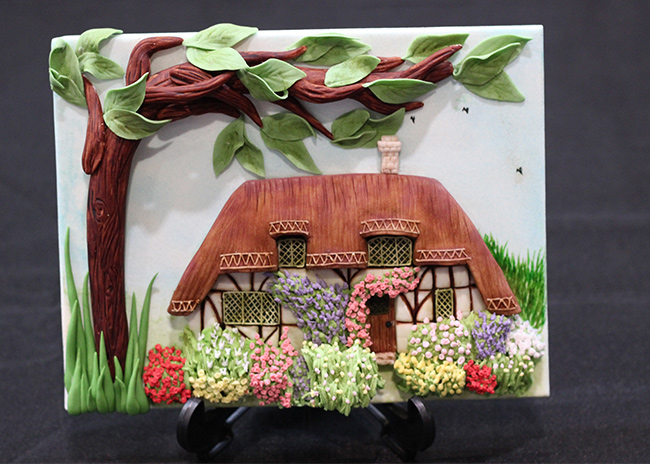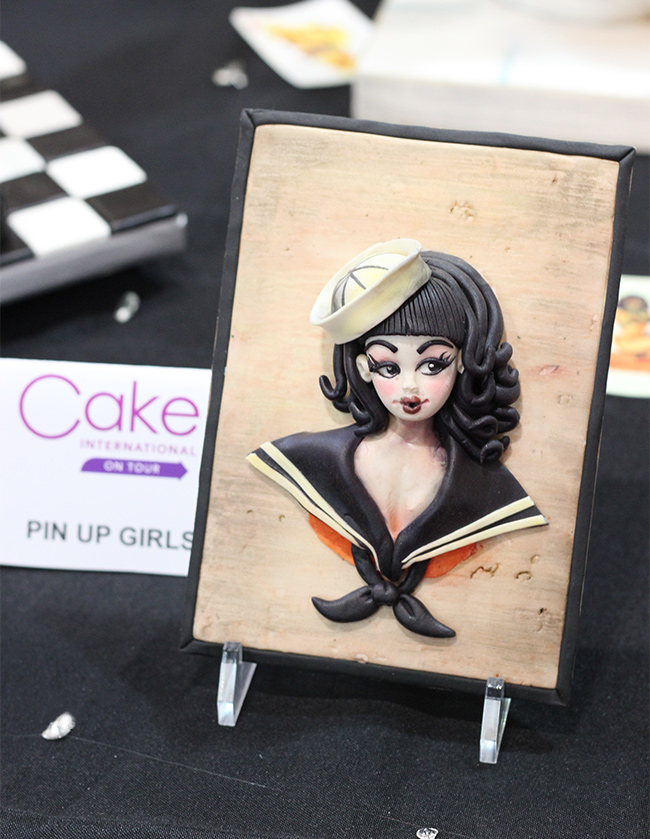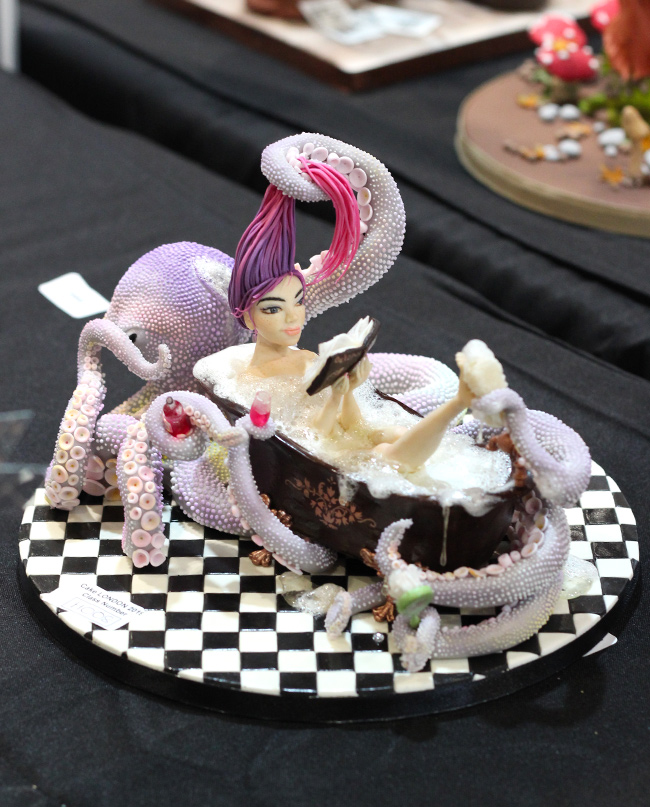 …to the most extravagant celebration cakes…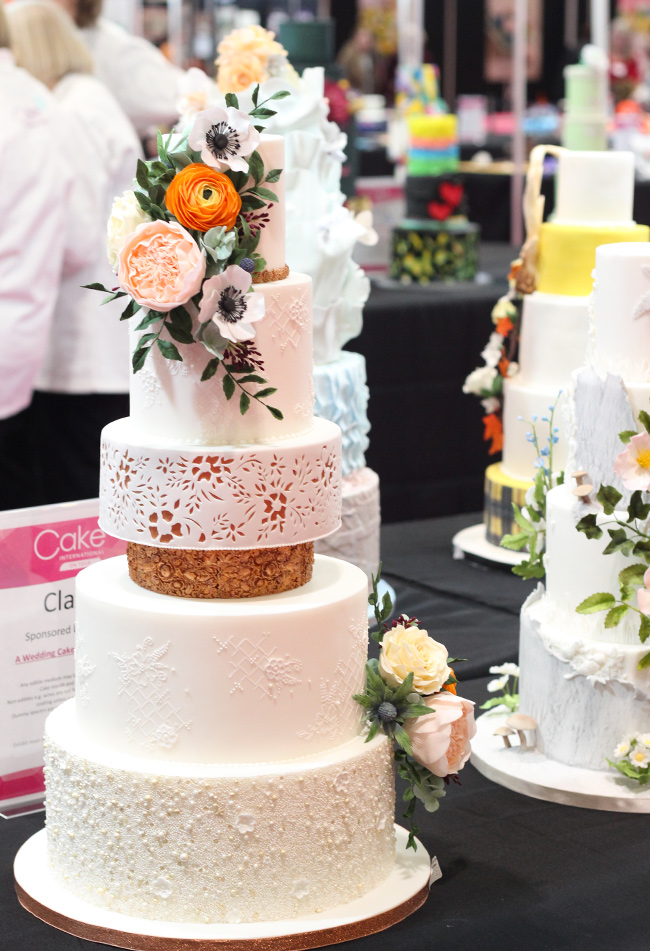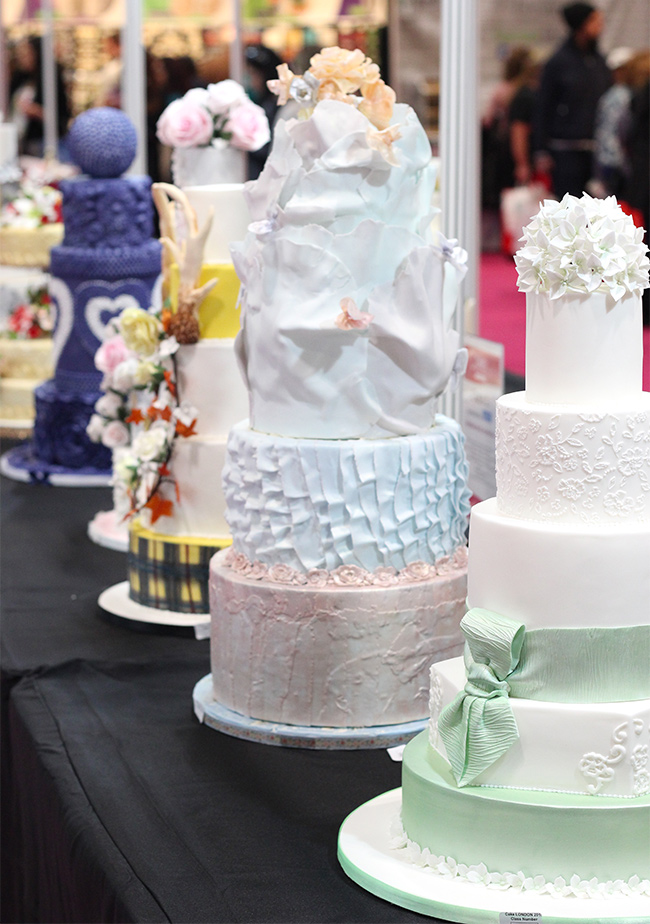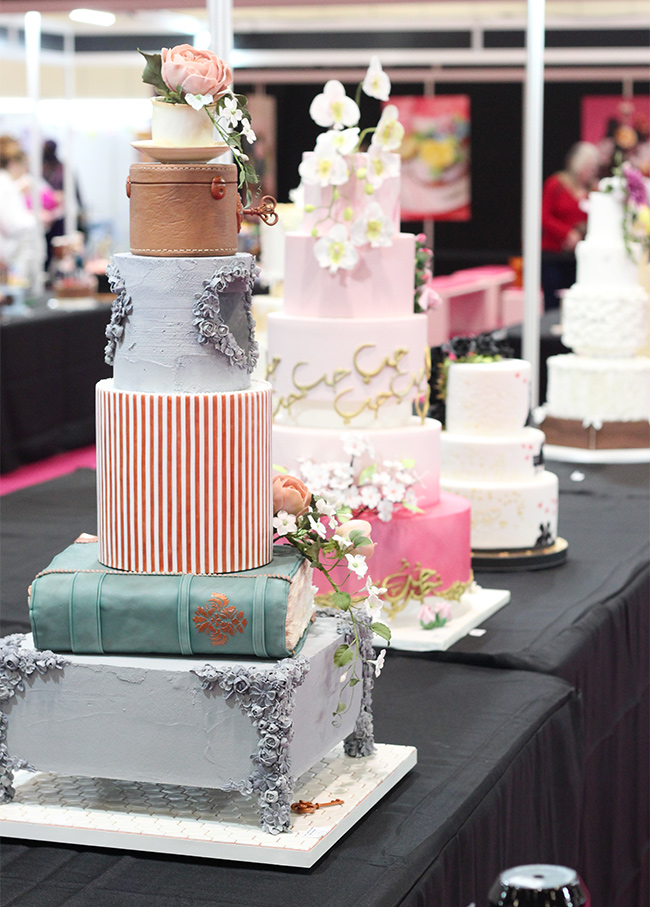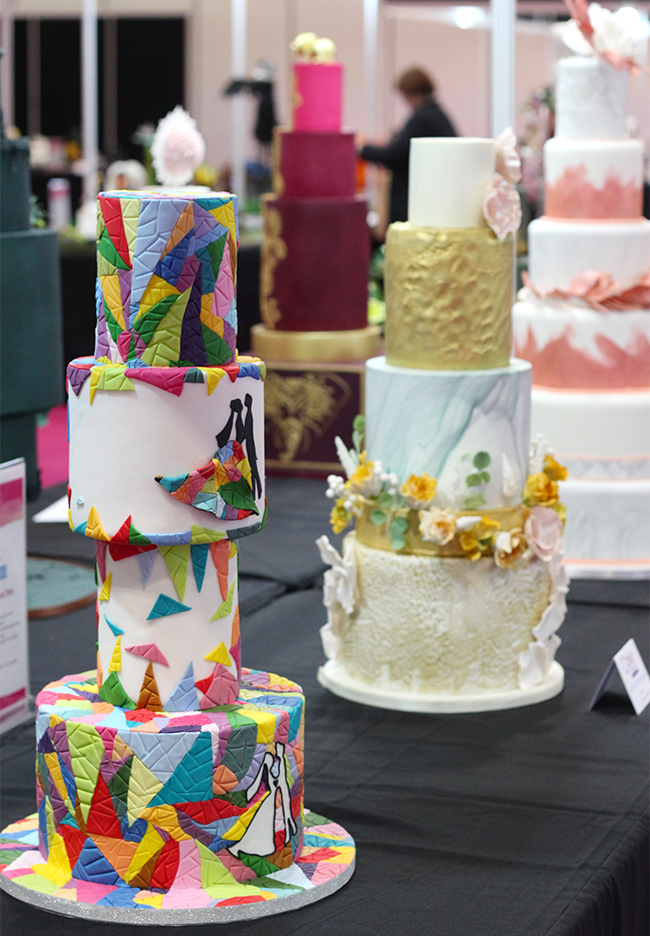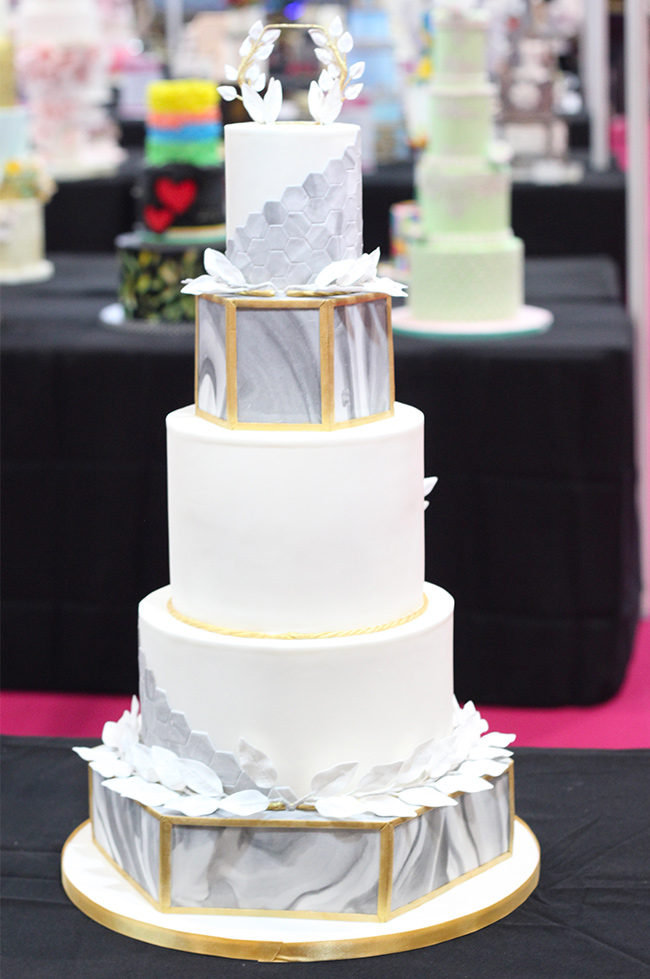 Then there were cake sculptures! These creations never cease to amaze me! The amount of effort and detail that goes into these works of art is just…well…there are no words! Just look at them!!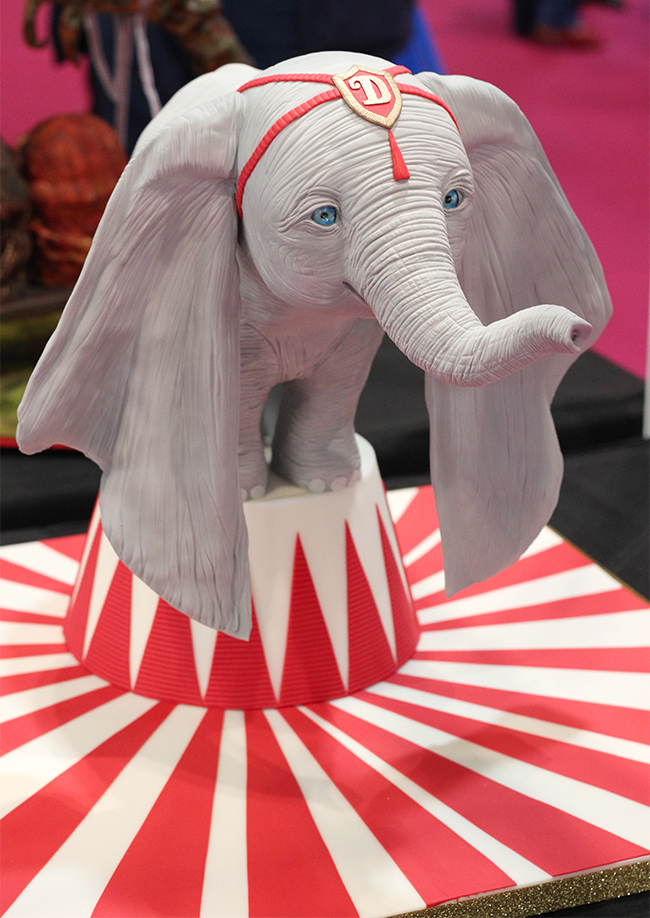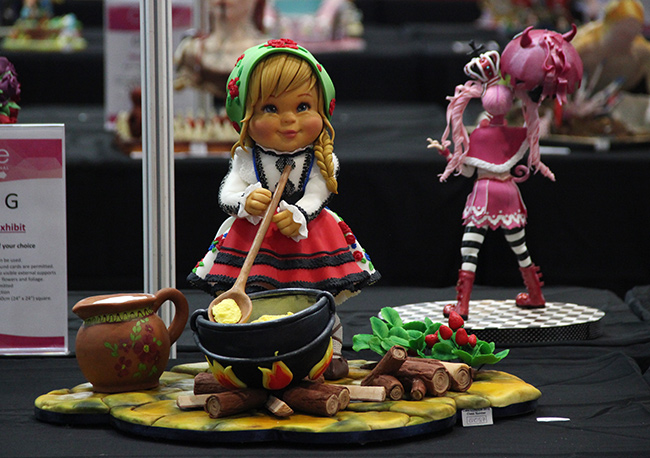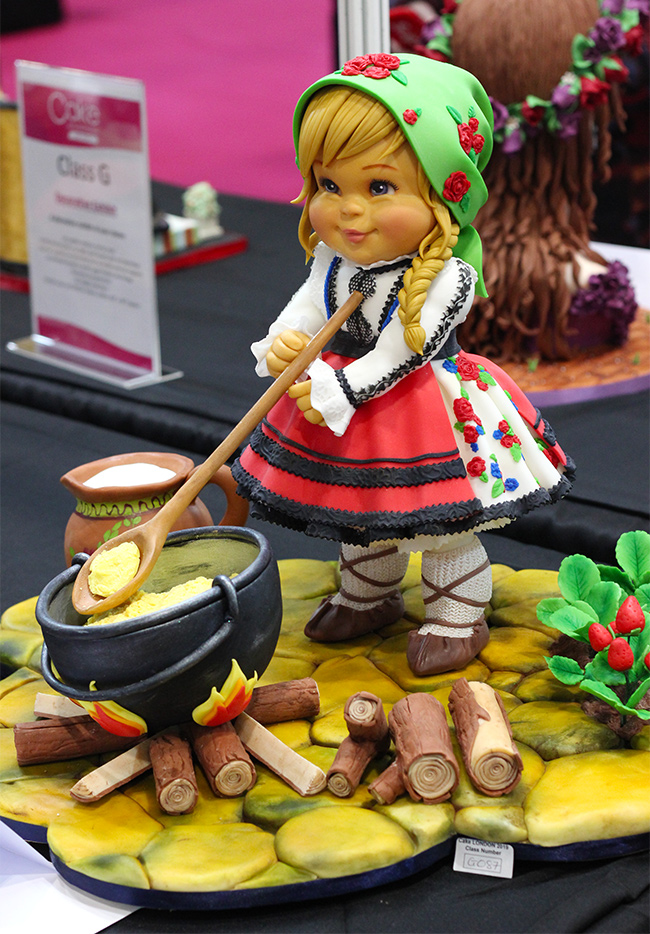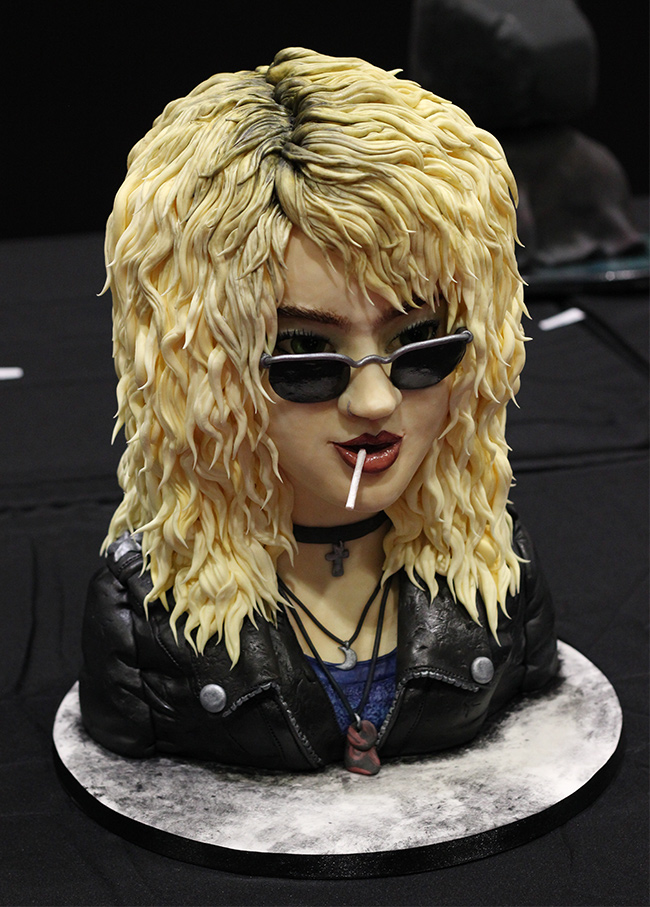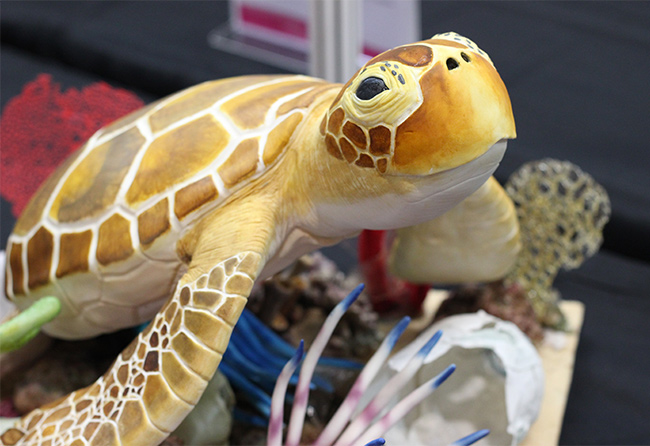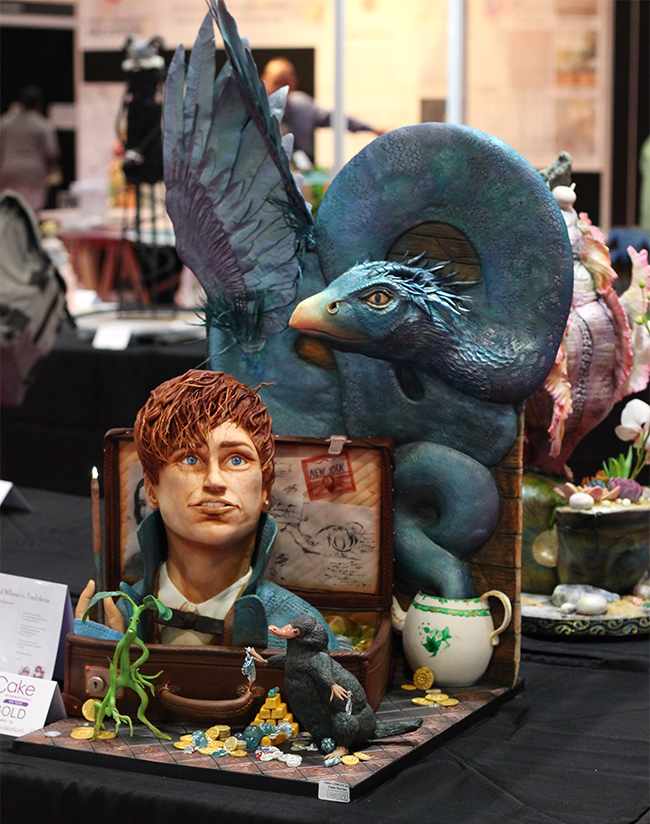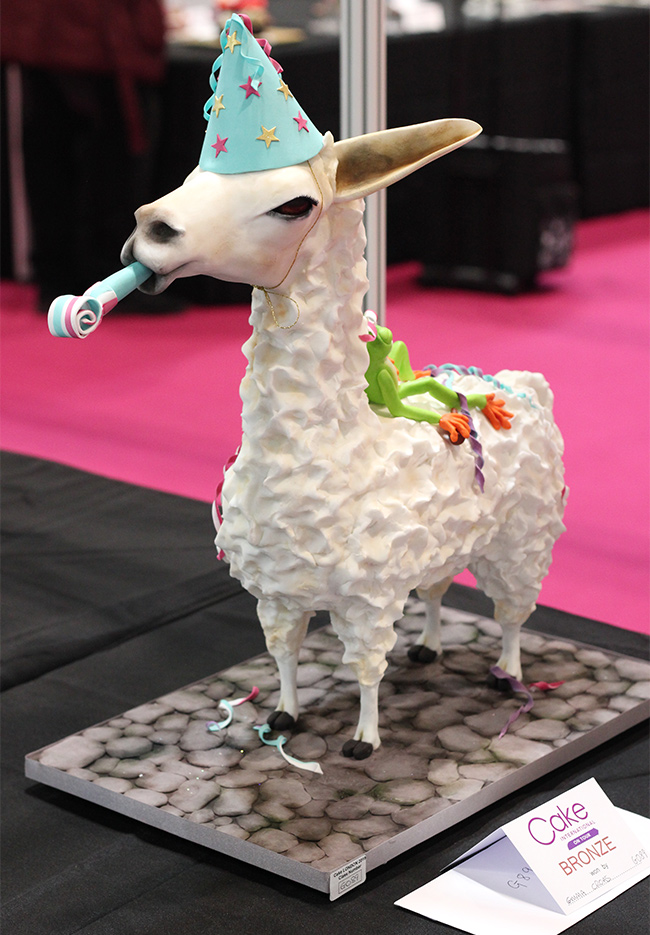 I can't actually believe that these are made from cake and icing! One of the entries really caught my eye and I knew it had to be a winner! Created by Jane Lashbrook of Fabulously Fondant this piece won best in show!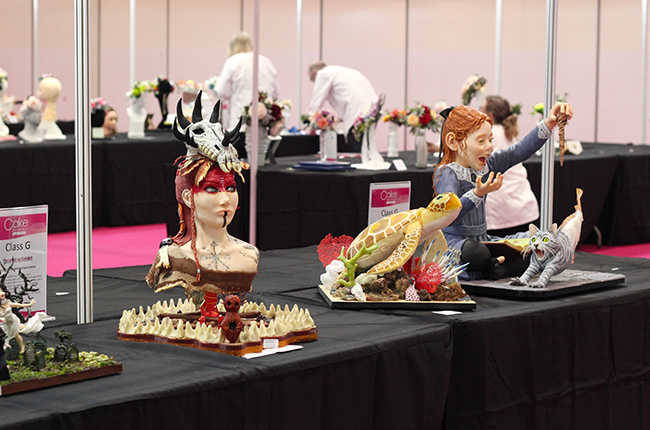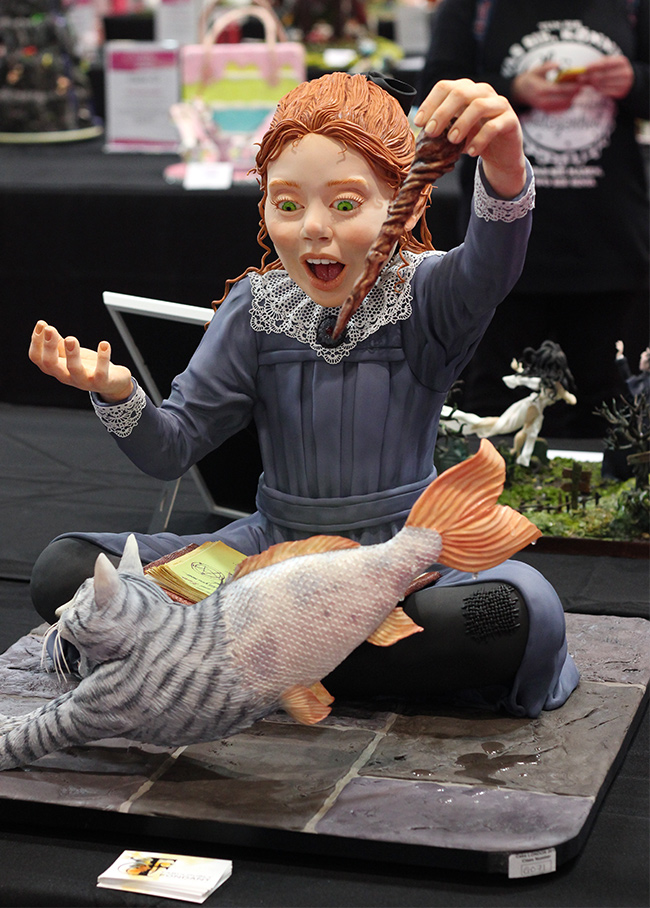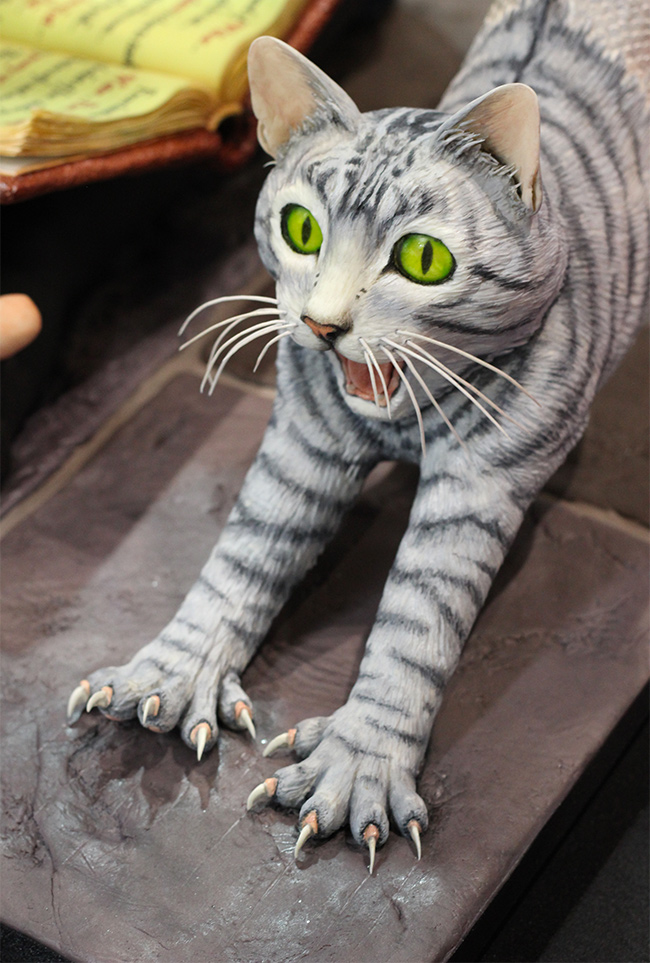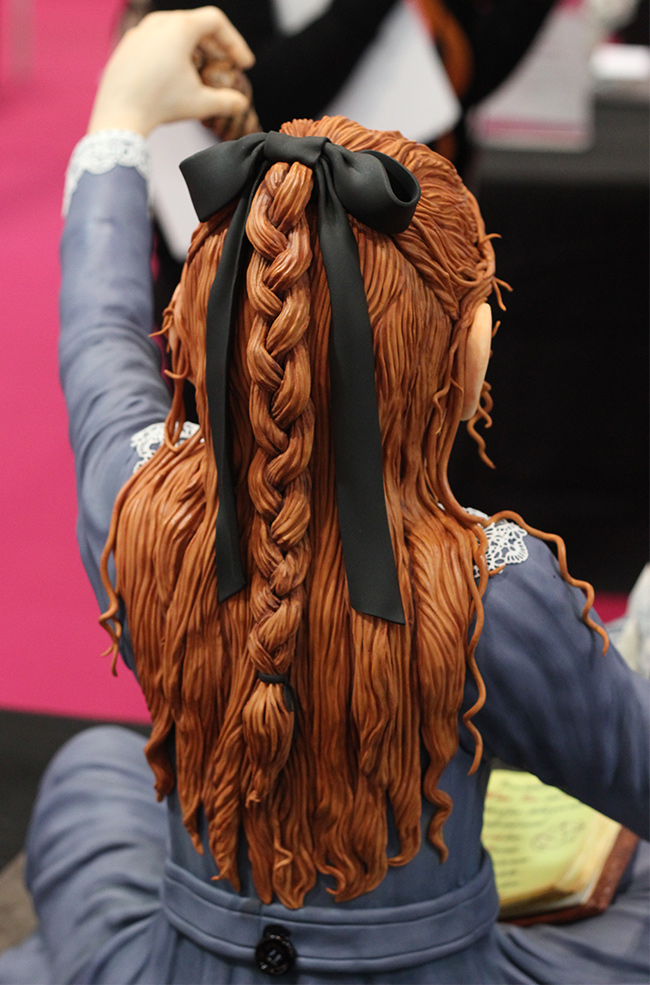 Depicting a girl, spellbook in lap and wand in hand, she had transformed a cat into a cat-fish! The little details really made this piece outstanding and made it feel like it was really telling a story! From the hole in her tights with her toe poking through it and a patched up knee to the splash of water on the tiled floor and the scratch marks from the cats' claws! I walked around this cake, just taking in all the details! You could even see right into her mouth! Just AMAZING!
These life-size cakes were still having flowers made and attached during most of day 2 but looked phenomenal once completed!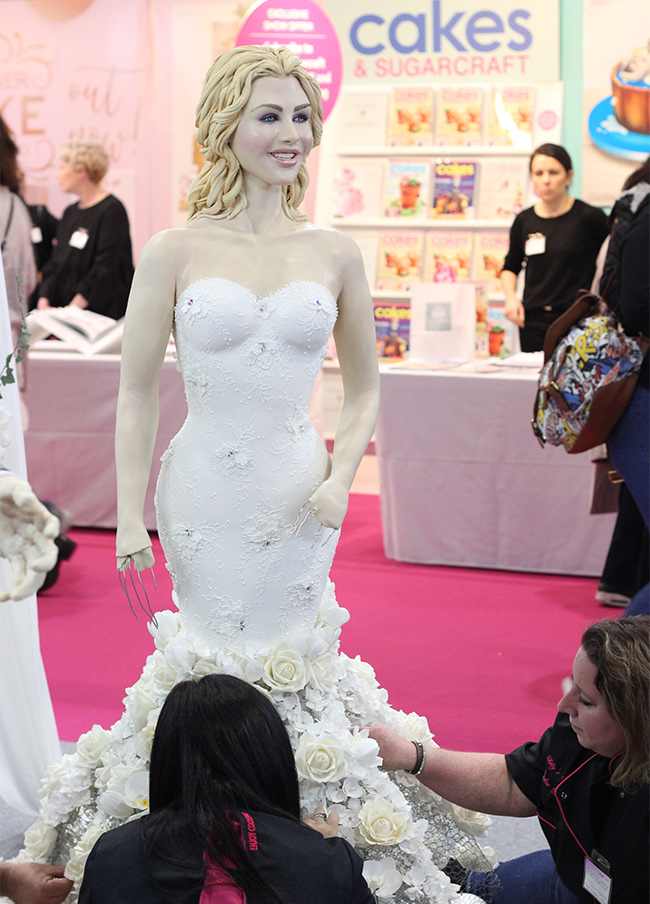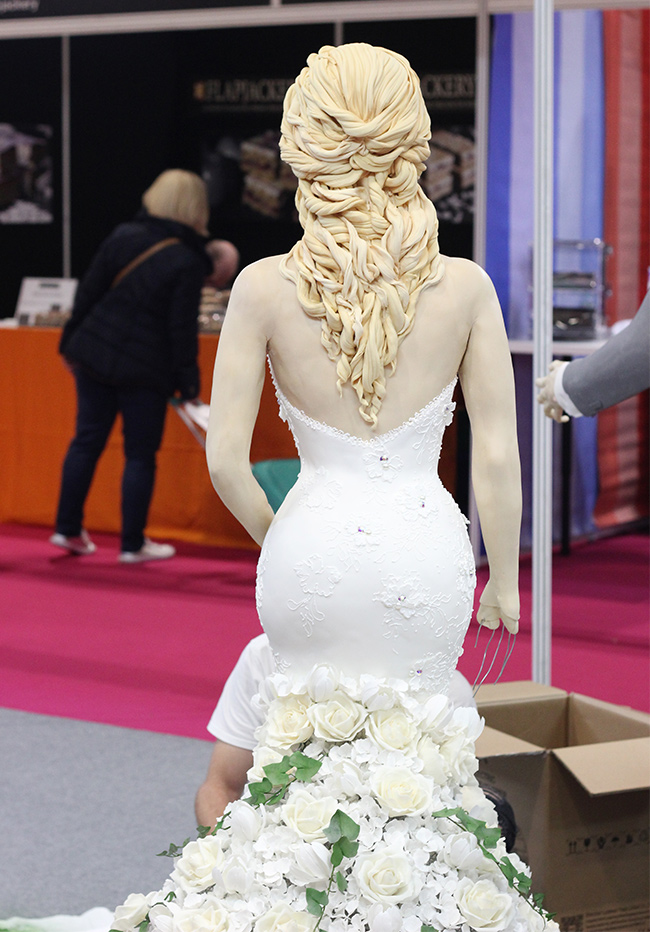 This was another of my favourite entries, The Kraken, reaching up from the depths of the sea to a ship on the surface!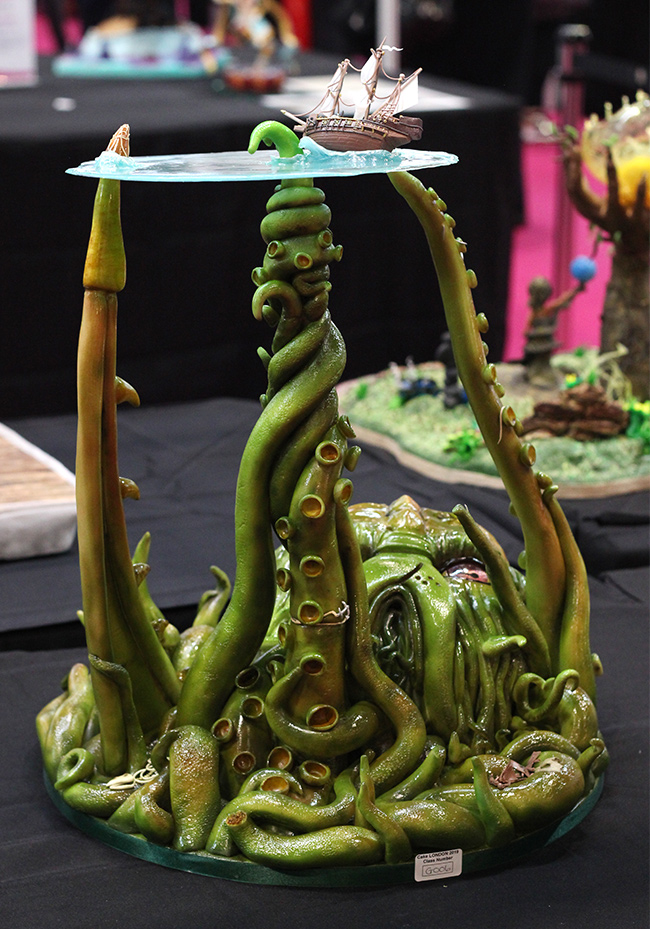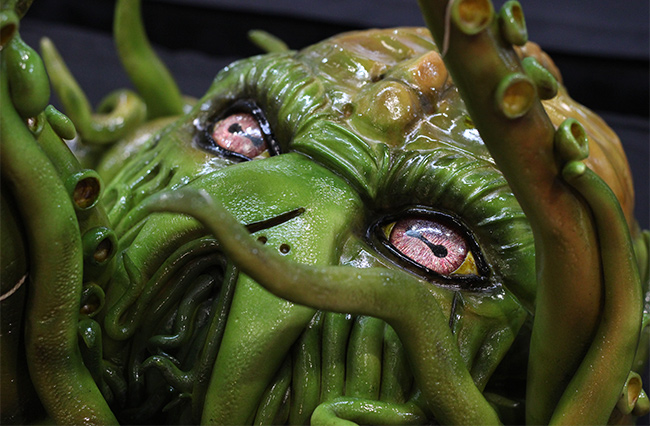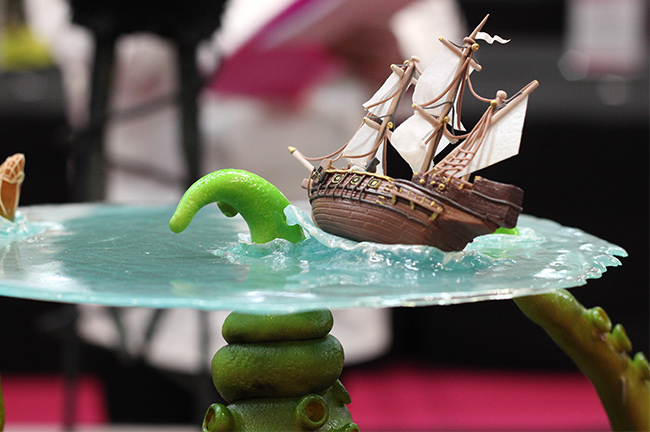 The cupcakes are another of my favourites, it's amazing how much detail and decoration you can fit onto cupcakes and I found all of these really inspiring.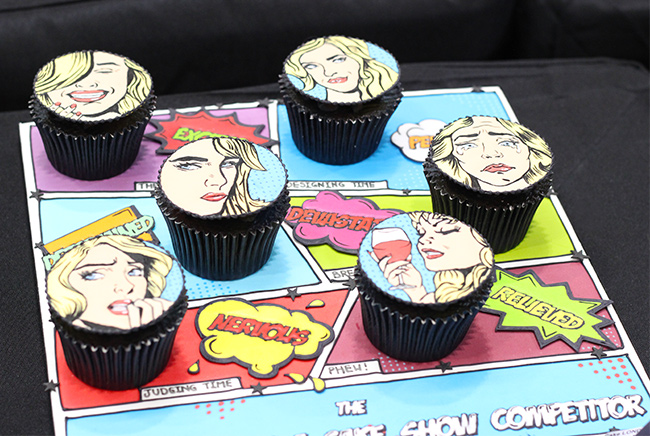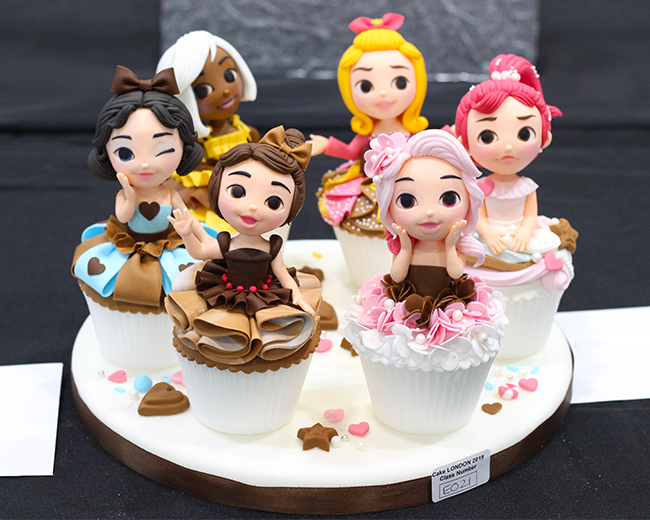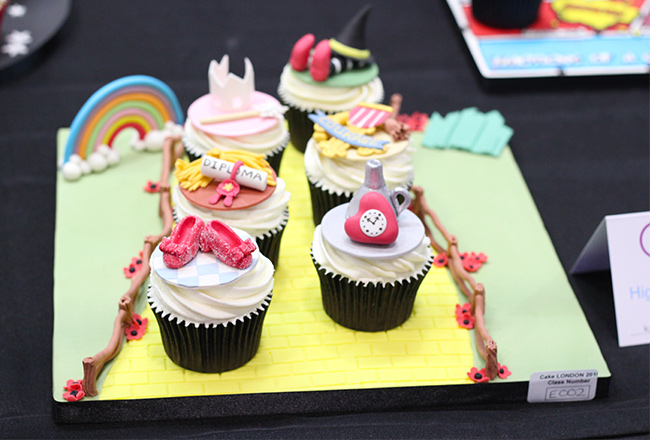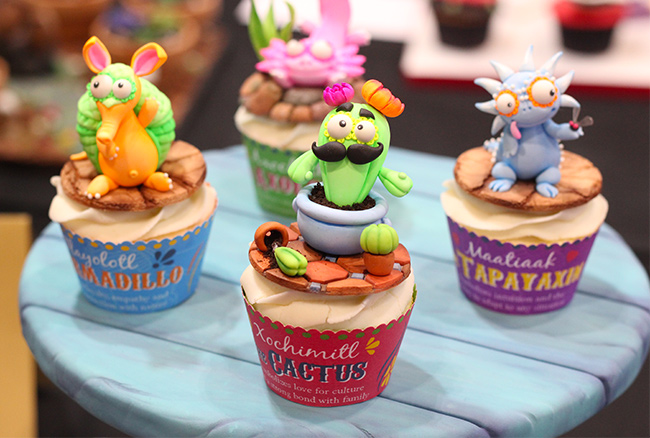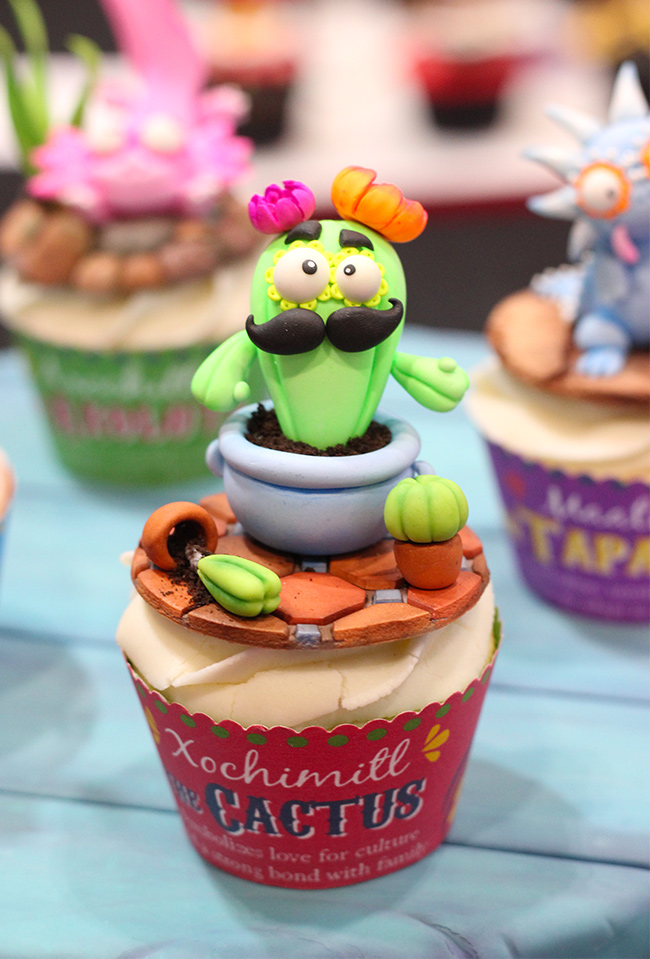 These cupcakes, in particular, caught my eye as they were so vibrant! They were created by Sébastien H. of Un Cupcake l'Addition.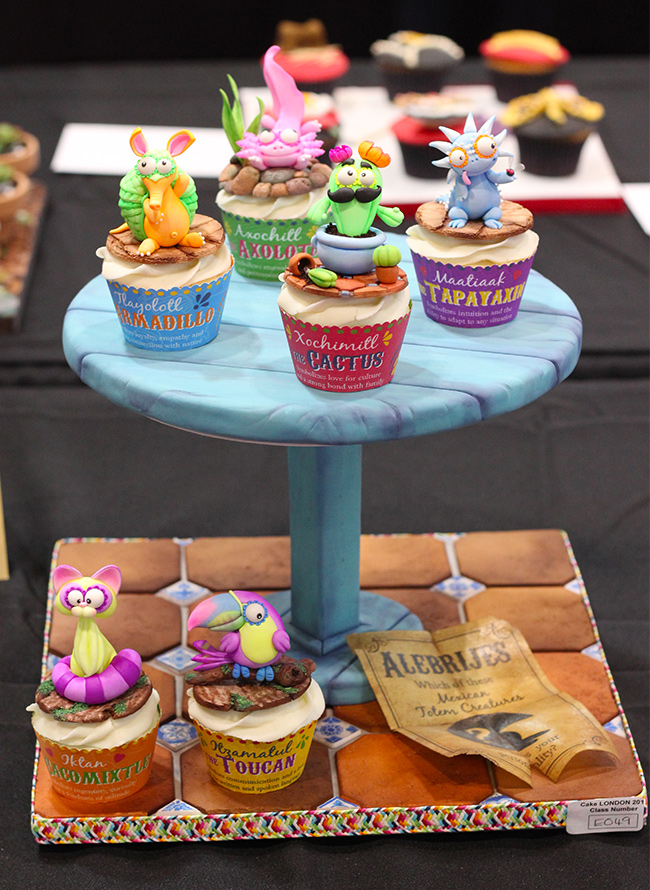 Some of the cakes had a combination of large cake or sculpture alongside cupcakes, here are a couple I really loved.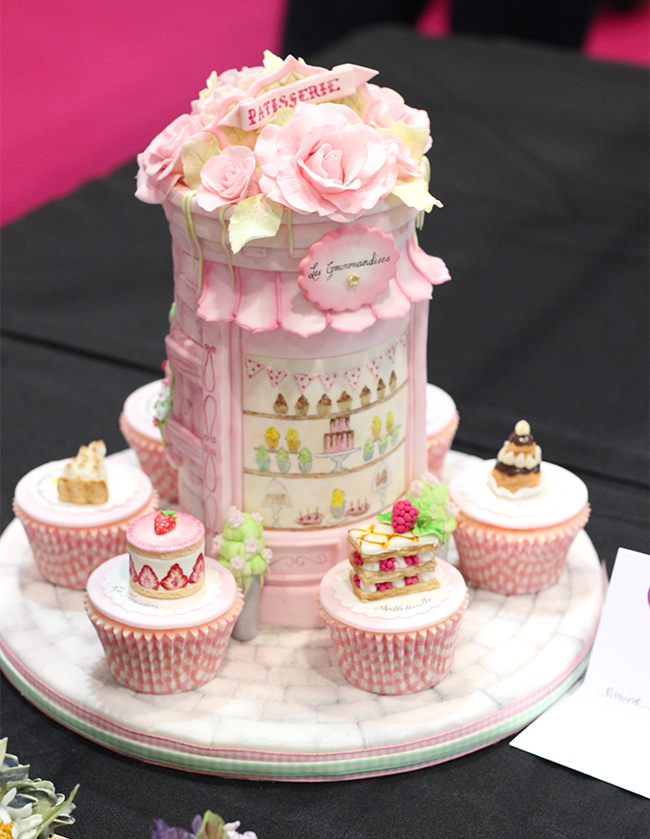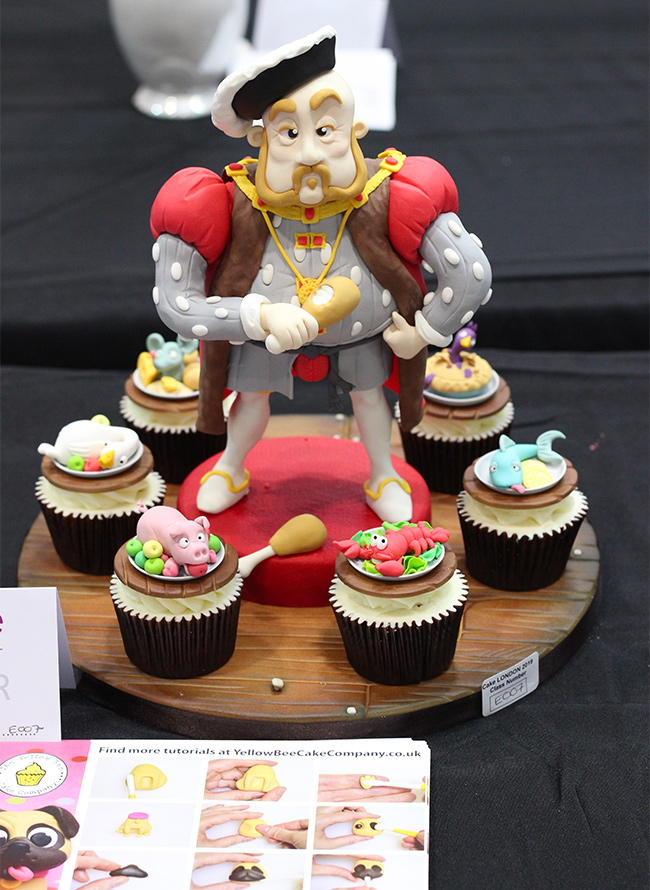 The details on Vicky Teather's entry was amazing! I love how the animals look so animated! I actually got to meet Vicky on the Squires Kitchen stand, where we watched her make a mermaid and gave us some top tips on creating sugarcraft faces. She runs Yellow Bee Cake Co. and her sugar work is amazing! It was great to chat with her in person too!
Cakes that look like food or are decorated with elements that look like food is also really impressive! I really liked this English breakfast cake!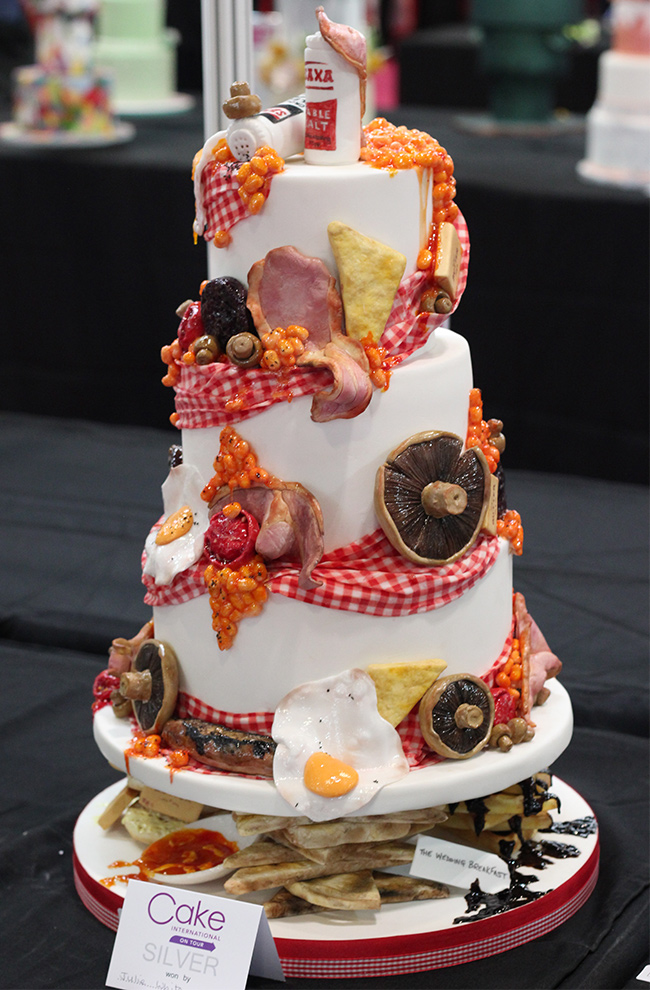 And that just about rounds up the competition entries I really enjoyed at the show! I did get to meet and chat with a few of the lovely people and families of those who created some of these pieces! There were some really worthy winners and some really inspiring work!
As I explained near the beginning of this post; I have a few more posts, about this show, up my sleeve that I can't wait to share! So keep an eye out on my social media – Facebook, Instagram & Twitter for all my latest posts!
Thirzah xoxo