I get through a LOT of cups of tea everyday and always love to try new blends to enjoy!
So when Blue Tea Box recently contacted me to ask if I would like to try out one of their subscription boxes; I jumped at the chance (considering I recently ran out of some Earl Grey loose leaf tea!).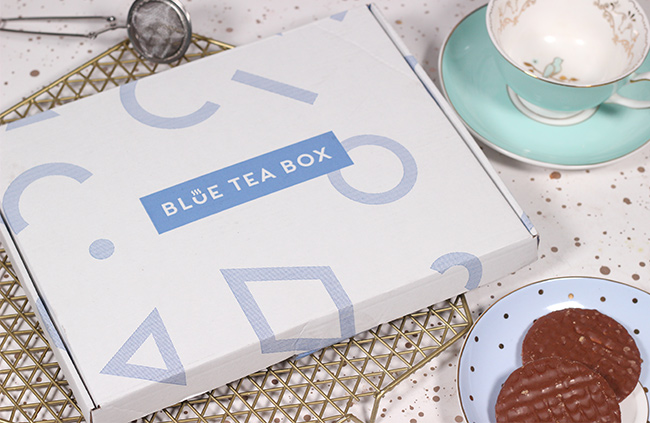 Subscription boxes are a great way to try out various products and Blue Tea Box can be paused any time, so you're not inundated with tea's every month. The boxes are letterbox-size and contain 3x45g bags of loose leaf tea that will make 54-108 cups! All the tea's are ethically sourced from around the world and there are a whole range of blends to choose from.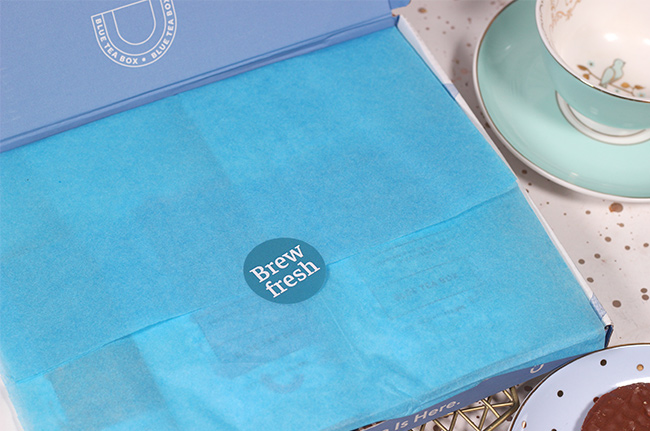 You can also opt to receive one 75g bag of tea per month which will give you 30-60 cups.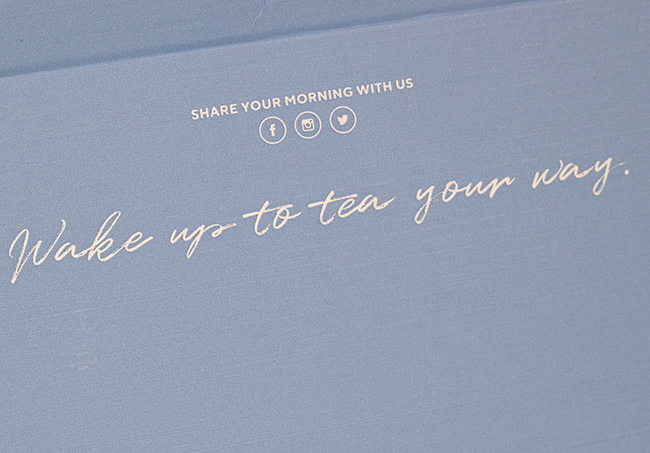 I selected the types of blends I enjoy, taking into consideration the flavours I love the most. I received a little box of three blends consisting of Formosa Oolong, Cream Earl Grey and Mojito.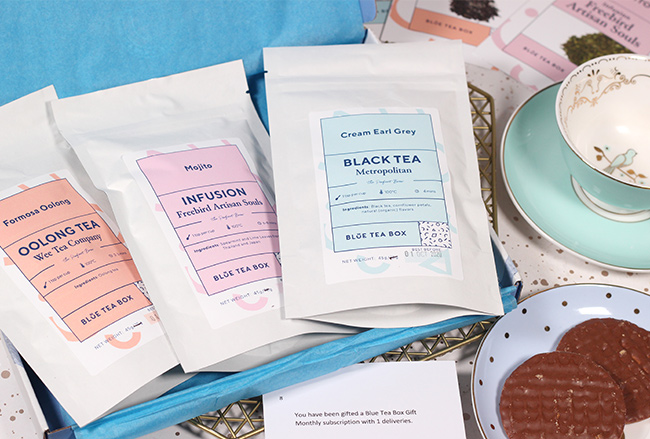 The packaging is beautifully simple with lovely pastel labels and there are also little cards included, describing each of the blends origins, the tea merchant, a section describing the flavour and how to brew and serve.
I brewed each of the tea's following the instructions on the cards and enjoyed all three without milk. Though all three state they can be enjoyed with or without milk, I think the only one I would add milk to is the Earl Grey.
The first blend I tried was the Oolong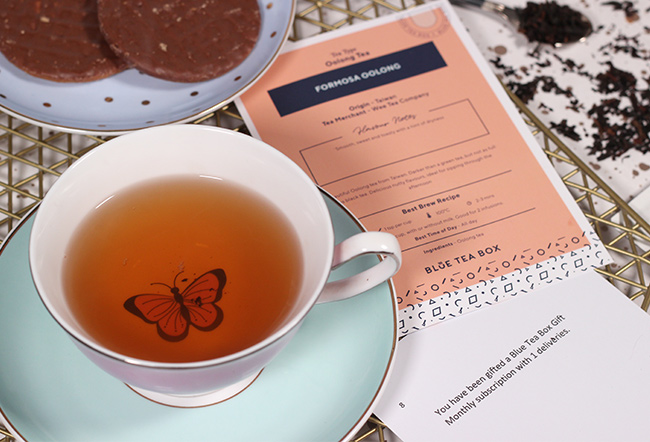 This isn't a tea I would normally choose, but I was pleasantly surprised by how much I enjoyed it. A smooth, sweet infusion, so no need to add sugar.
The next one I sampled was the Earl Grey. Containing Black tea, cornflower petals and natural organic flavours.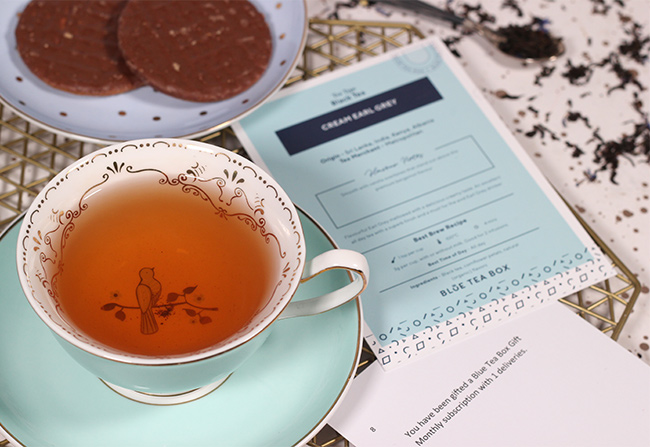 Another smooth blend with notes of vanilla which gives it a lovely creamy flavour.
Finally, the tea I was really looking forward to trying was the Mojito.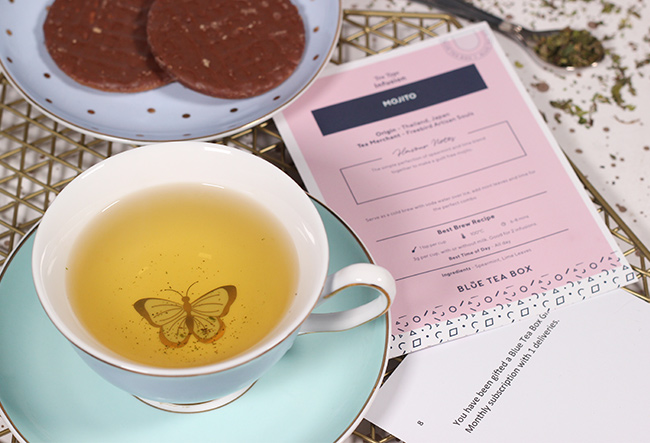 This infusion contains spearmint and lime. I enjoyed this as a warm beverage but it can also be served as a cold brew with soda water over ice. Add some mint leaves and lime for the perfect virgin Mojito!
If you would like to give them a try; head on over to their website here.
You can sign up for a box with a selection of three blends for £12.99 a month or try one pouch of tea for £6.99 a month. You can then select from Black, Green, Connoisseur, Infusion or Healthy blends or choose a surprise box which includes a selection of their best teas of the month! You can even select the ingredients you want to avoid in case you have any allergies.
If you do try any of their teas, you can share photo's of the blends you enjoyed across their social media – Facebook, Instagram and Twitter @blueteabox and use the Hashtag #Lovebluetea. There are prizes for the best photo's and selfies with their tea!
Why not treat yourself or send one as a gift to a friend or relative? Perfect for any tea lover!
Thirzah xoxo