After discovering another tea company that sells subscription boxes and various loose leaf tea's – Jollybrew Tea kindly sent me a little box of tea to review!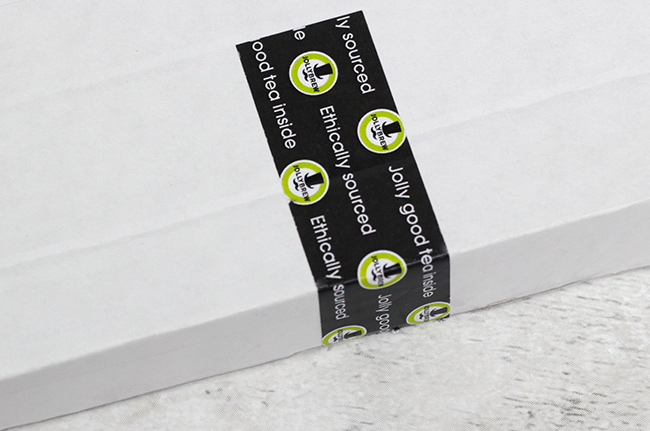 Now I do like a good cuppa and always up for trying new blends so was very excited when I received these two 25g sampler's worth £3 each!
I was given Cheeky Caramel Creme and London Calling plus some paper filter tea bags to infuse the tea.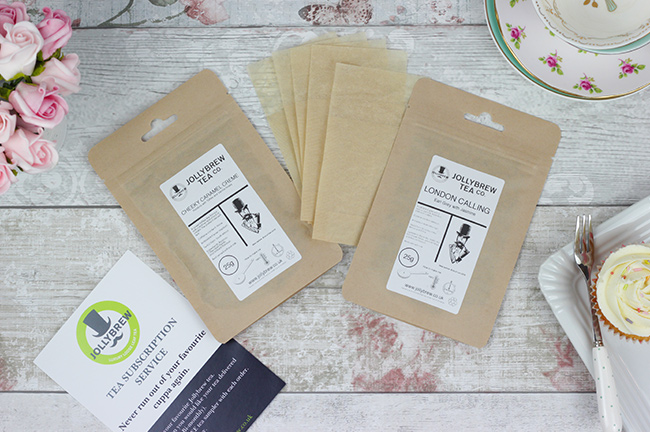 I decided to try out London Calling first. This is Jollybrew's signature blend and is one of their best sellers and I can see why!
It's an Earl Grey with a twist of Jasmine and contains black tea, green tea, cornflower petals & jasmine petals. Now I'm not usually a fan of overly floral tea's or jasmine but this is ever so subtle and really works!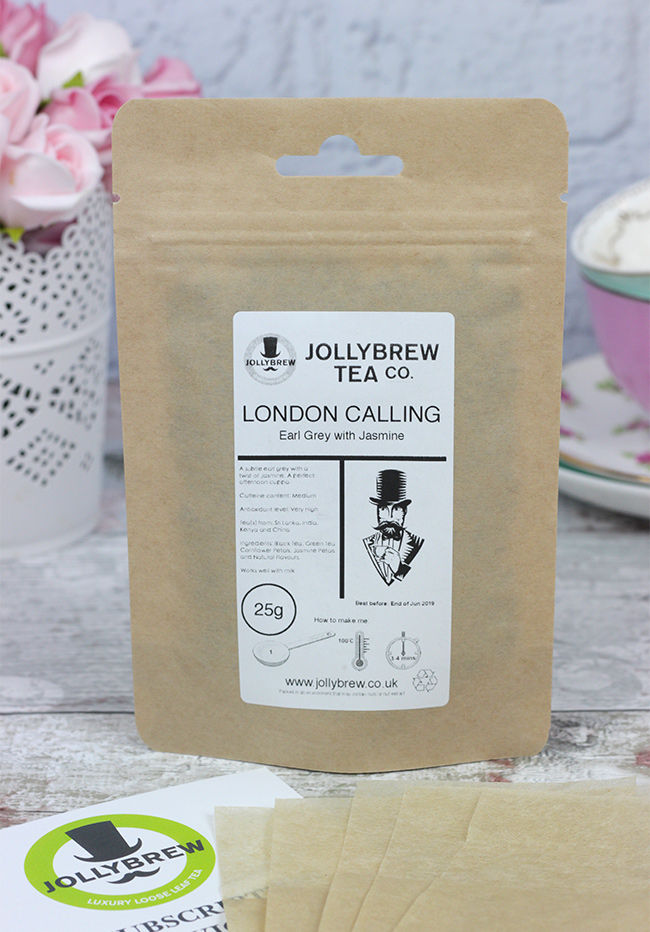 It's a really pretty looking blend with the vibrant blue petals scattered throughout and has that signature Earl Grey scent with a slight floral undertone. (I really love it's aroma and can't stop smelling it!!)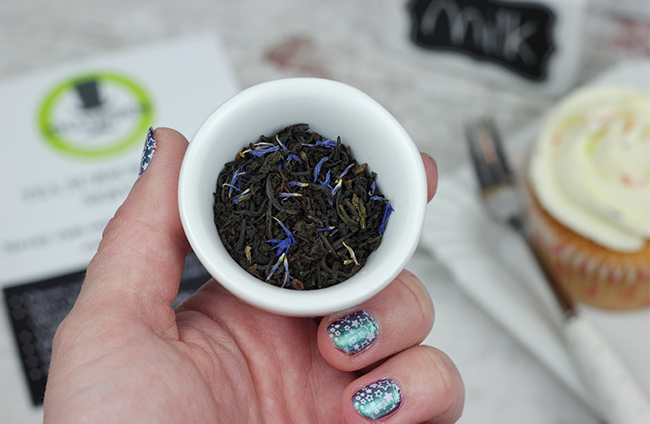 I don't particularly enjoy black tea without milk and luckily this states on the pack that it works well with milk. I also took it with one spoon of sugar as I generally enjoy any tea with milk with a spoonful of sugar as it's not sweet enough for me without!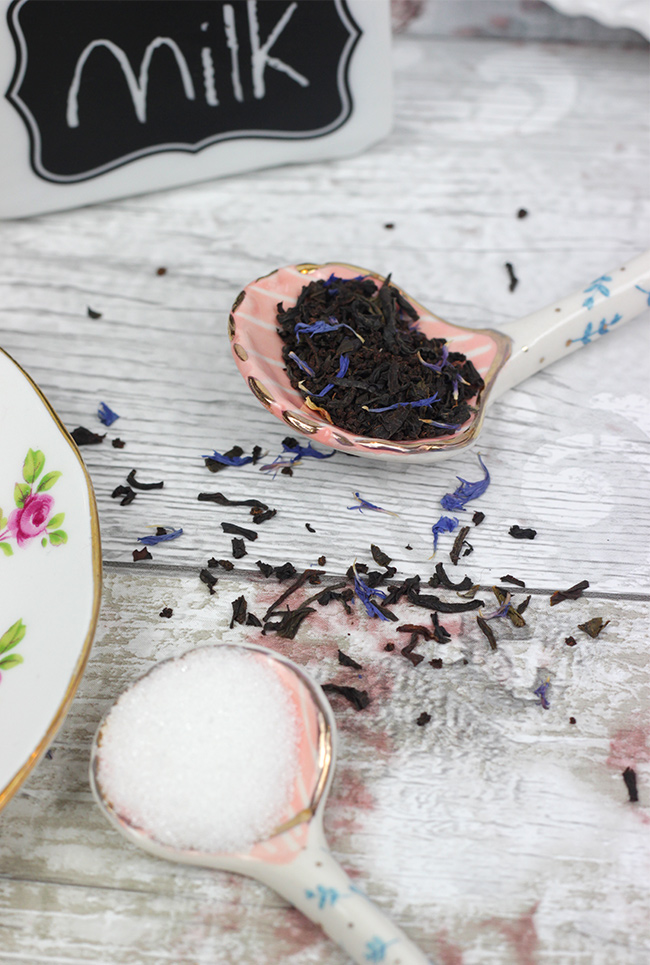 It's really refreshing and thirst quenching and I could easily enjoy this at any time of day!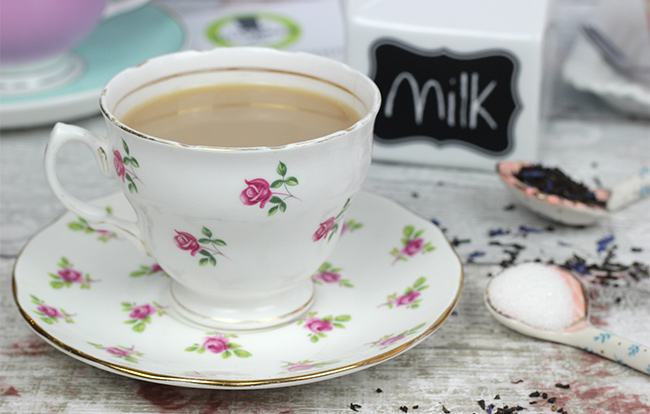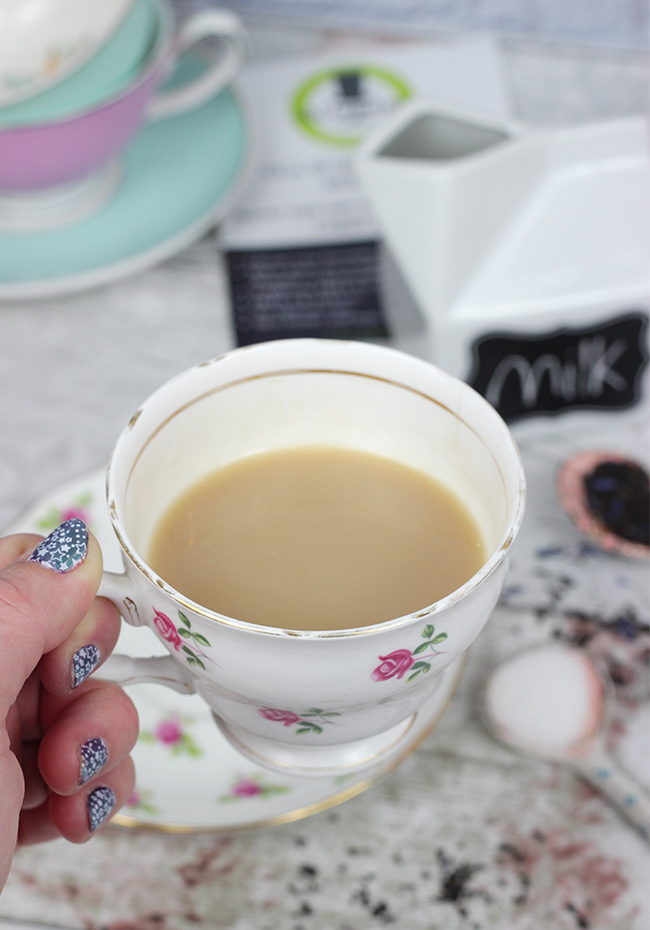 Overall I really enjoyed this tea and I've enjoyed 2 cups of this today already! It's definitely given my regular builders tea a run for it's money and I will most likely buy some more once I've run out of this little pouch!
Next up is Cheeky Caramel Creme! Now…when I saw this inside the box I was super excited as I love Caramel! This is a Rooibos with Calendula Petals and is sourced from South Africa. I didn't used to be a fan of Rooibos but over time I have tried various blends and sometimes find it's quite enjoyable as an afternoon pick me up or evening beverage after dinner or before bed as it is caffeine free!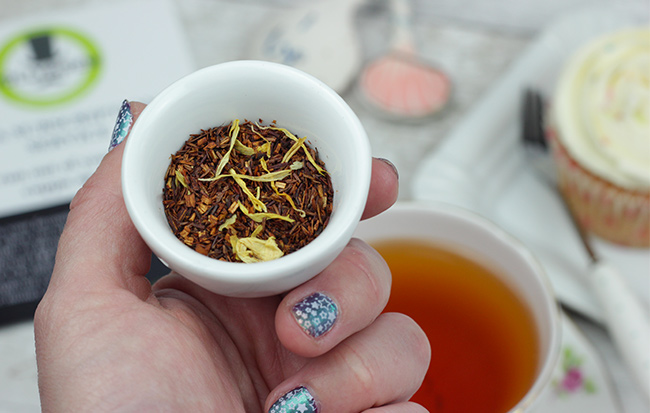 This is also very pretty with the redness of the Rooibos and the yellow petals scattered throughout and smells divine! It has an incredibly sweet, toffee like aroma and tastes creamy and sweet so doesn't need any sugar. This is recommended without milk so that's how I enjoyed it; though I know some people do enjoy Rooibos with milk. It's a great dessert tea enjoyed with cake but also great if you are craving something sweet but don't really want to eat anything!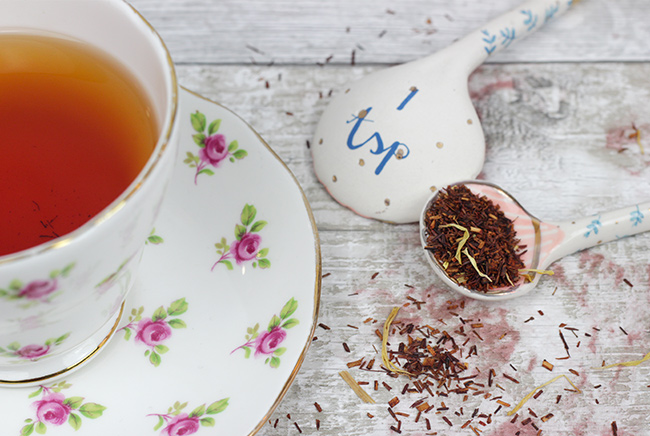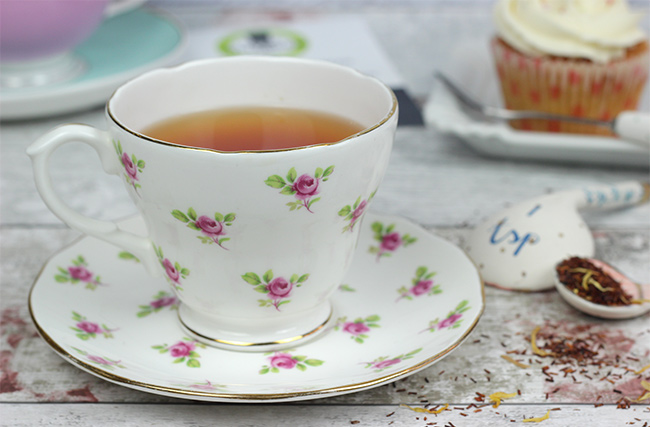 When brewed; this is a beautiful orangey red colour like a sunset!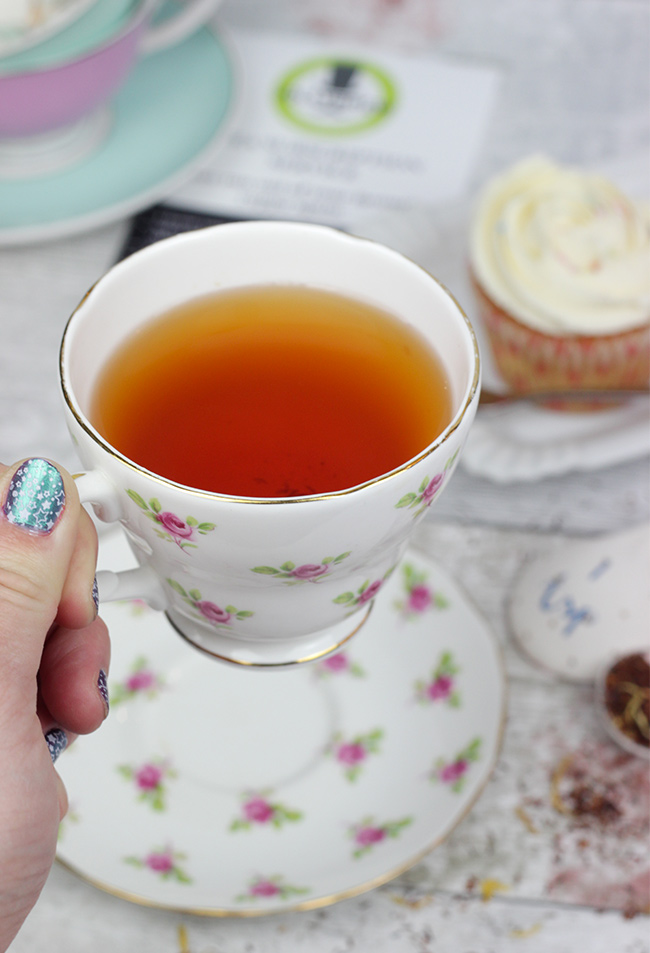 I really enjoyed both of these blends and after checking out the varieties available to buy from them on their website such as Mint Choc Royale (which they recommended to me on a recent tea blogger chat on Twitter) I'm considering buying a few of the blends available!
And if you fancy trying out these blends and more; why not head on over to Jollybrew and check them out? You can order one off packs or sign up to their tea subscription service and can also stock up on any tea related accessories! Or you can treat people, who really enjoy tea, to a gift!
Thirzah xoxo