As Christmas and New Year is fast approaching, you may be thinking of what cake & bakes you can whip up for dessert or give as edible gifts.
Personalised cakes are always a winner and in this post, I've collaborated with Just Bake to show you a couple of items in their product range which are perfect for this time of year!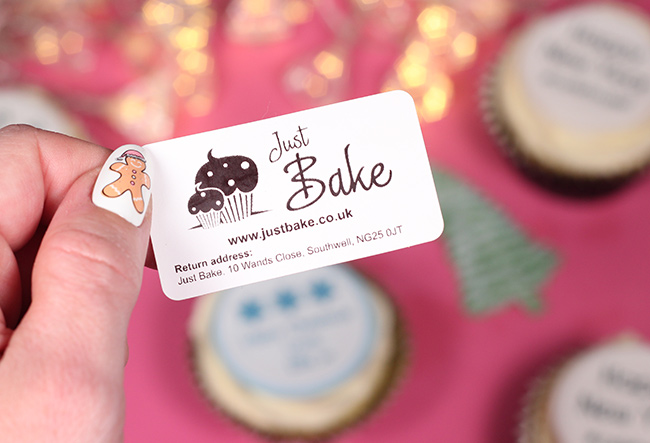 Just Bake. are passionate about baking & have developed a range of elegant, sophisticated cake and cupcake toppers that add a beautiful finishing touch to your cakes.
Their range of cake & cupcake decorations allow you to add a personalised message to your baking for a special occasion.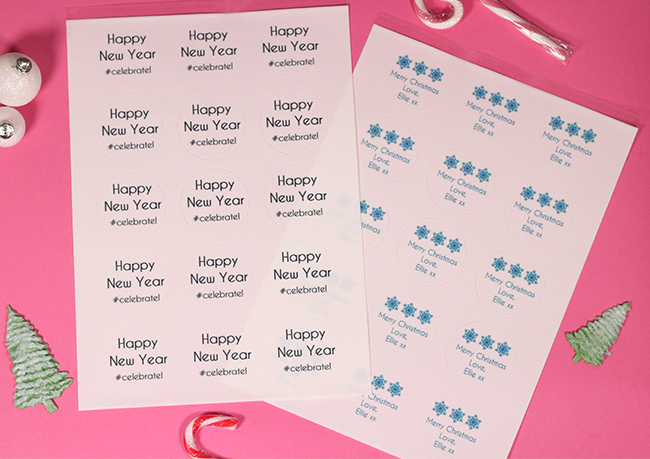 They're so easy to use! I attached these toppers to fondant icing circles and added to the top of cupcakes!
All you need to to is roll out the fondant icing to about 2mm thickness.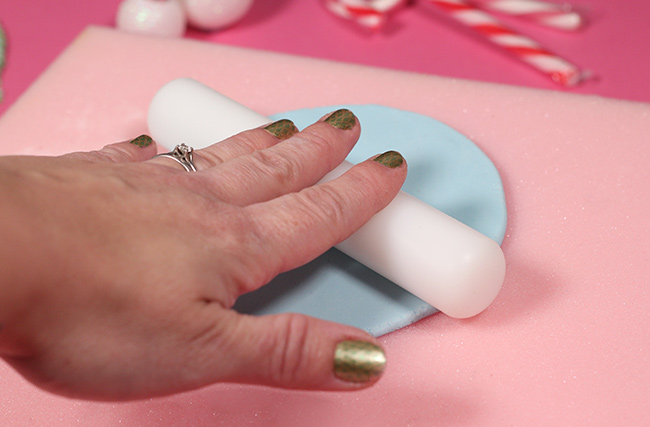 Using a round cookie cutter that's slightly larger than the cupcake toppers to cut circles out of the rolled out fondant icing.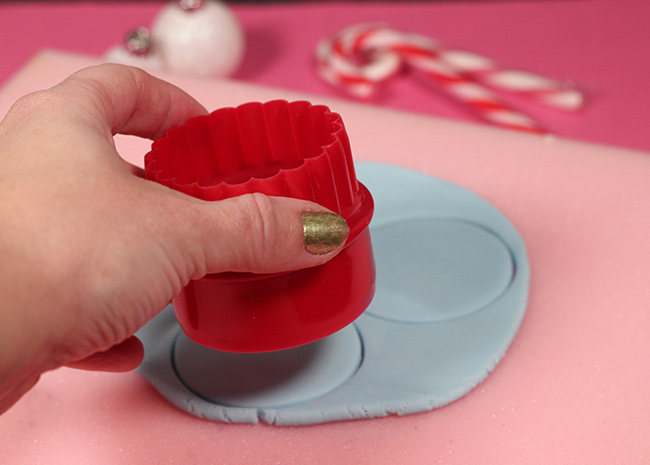 Dampen the surface of the icing with a little water using a small paintbrush.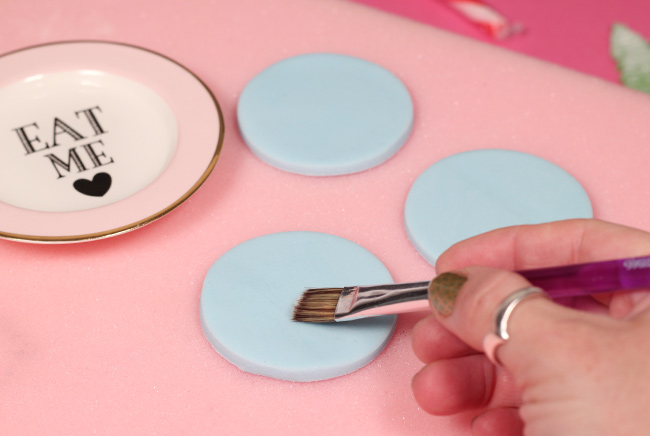 Gently peel the personalised toppers away from the backing (I found this so easy and they're pre-cut which makes the whole process effortless!)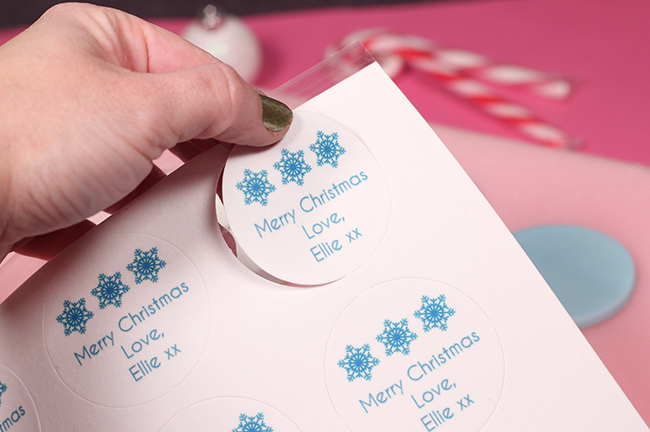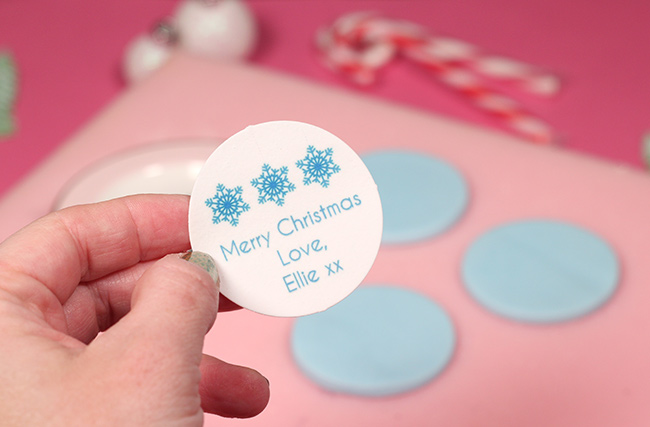 Attach the topper to the icing circle and gently smooth down.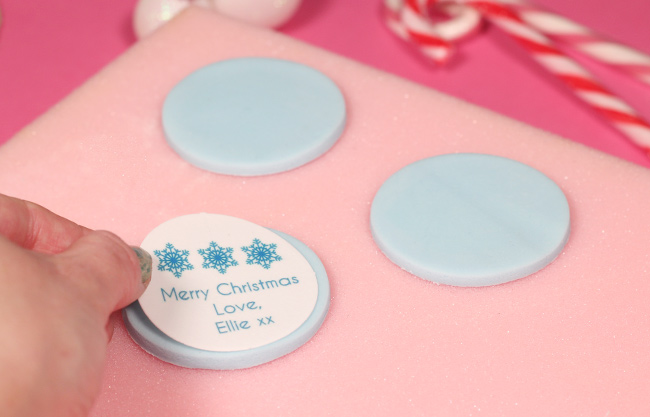 Leave the toppers to dry out for about an hour.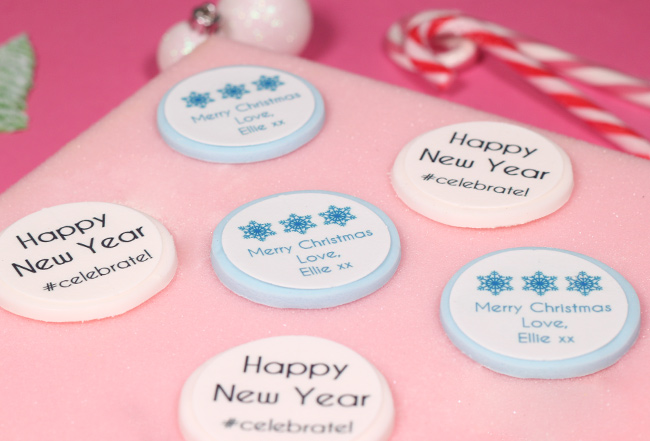 Meanwhile, pipe swirls of buttercream on top of your cupcakes then place the topper on top of the swirls.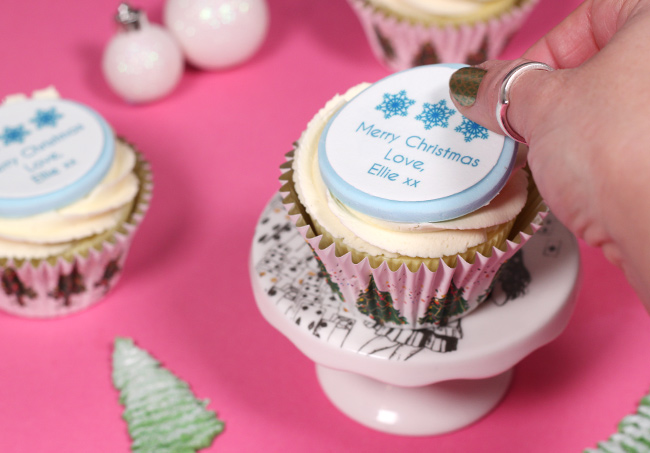 And voila! Super easy cupcakes ready to give as cute Christmas pressies or to serve at your New Years Eve gatherings!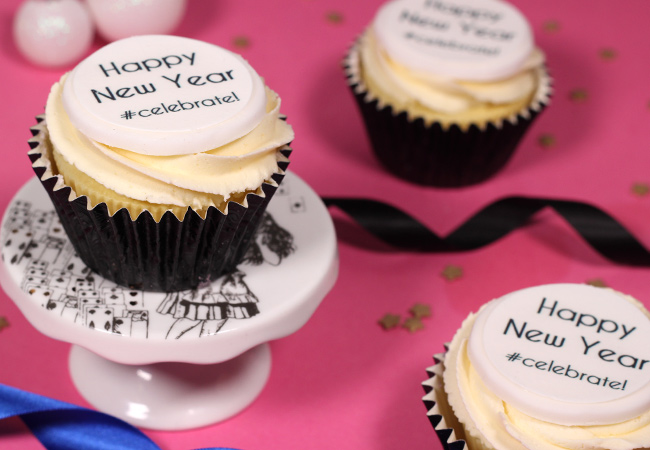 If you'd like Just Bake to produce some toppers with a bespoke design or message, simply contact them through their website.
You can order from their Christmas or New Year range here!
And if you have any other special events on the horizon, they have a collection to cover all occasions from Birthdays to engagements & weddings, Hen parties and Baby Showers & Christenings!
Each pack of their cupcake toppers contain 15 individual personalised decorations for £10.50 and you can also order toppers for your large cakes here. You can use them on fondant icing, marzipan, buttercream and ice cream! They are gluten free, FDA approved and Kosher and last for 6 months from purchase if stored in the polythene bag provided, stored in a cool dry place away from strong odours.
I hope you enjoy this tutorial and that it gives you some time saving ideas to create some fun and elegant cakes and bakes!
Happy Baking!
Thirzah xoxo