If you've been following my Instagram stories recently, you will have seen that I've been raving about Sweet Stamp by Amy Cakes.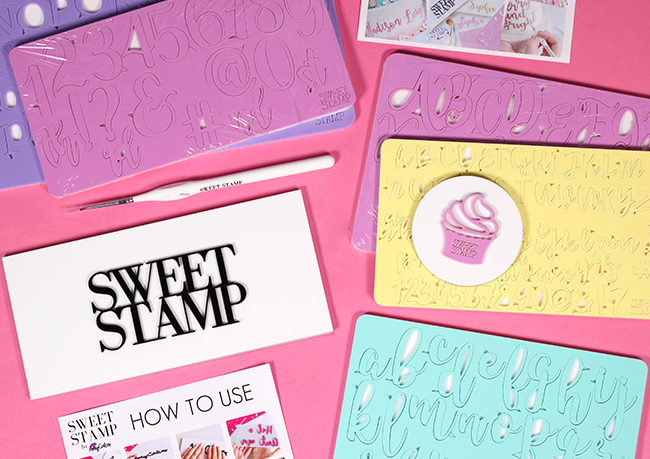 I'm not the greatest at painting hand written messages on my cake creations – there's always the chance they'll either be wonky or inconsistent, if I'm writing messages on cupcakes.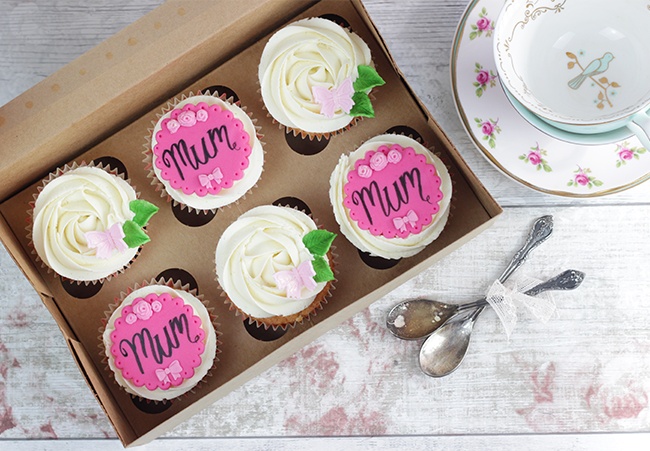 I first read about Sweet Stamp in a copy of a cake decorating magazine and was intrigued, so searched for them on social media! Then I found out that Amy, herself, would be attending the Cake & Bake Show at London Excel earlier this year! She did a demo on the Sugar & Crumbs stand which was the perfect opportunity to see the Sweet Stamp in action and gave me a chance to ask her a few questions about these products!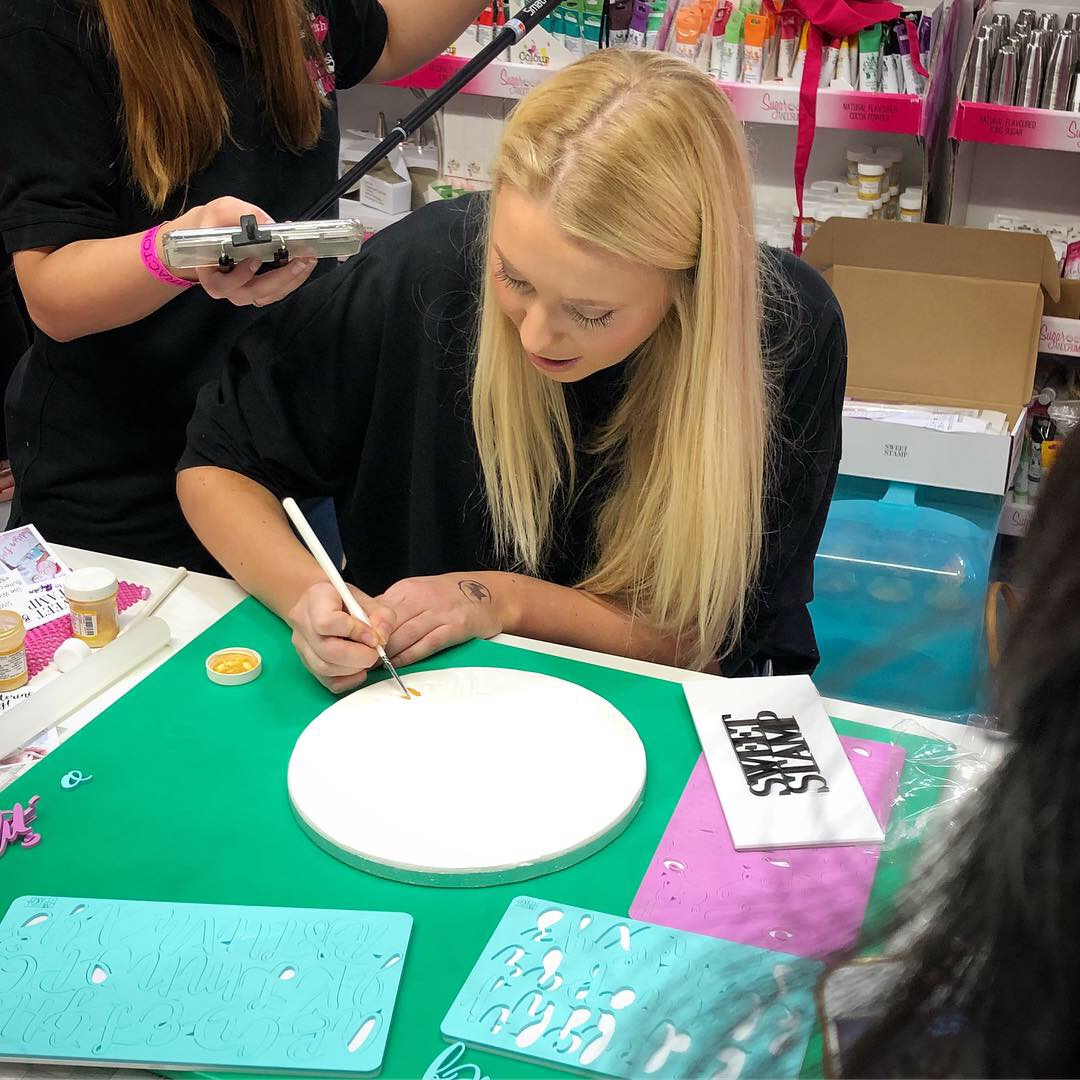 She brought along a couple of items from her Elements range which I simply had to purchase!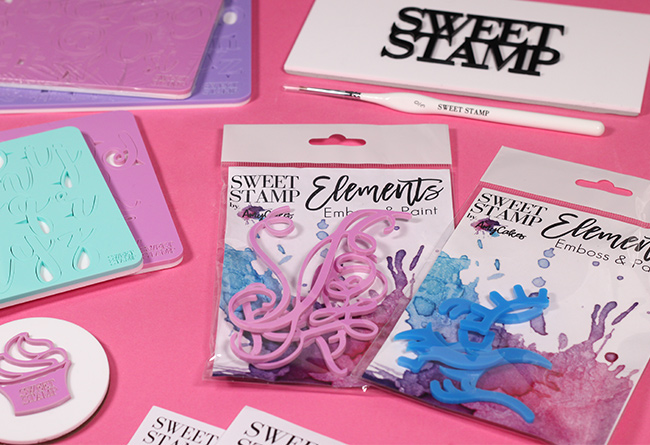 These sets add extra details to your creations – curls and swirls & Unicorn eyes; which are perfect for placing eyes in the right place on the front of your unicorn cakes!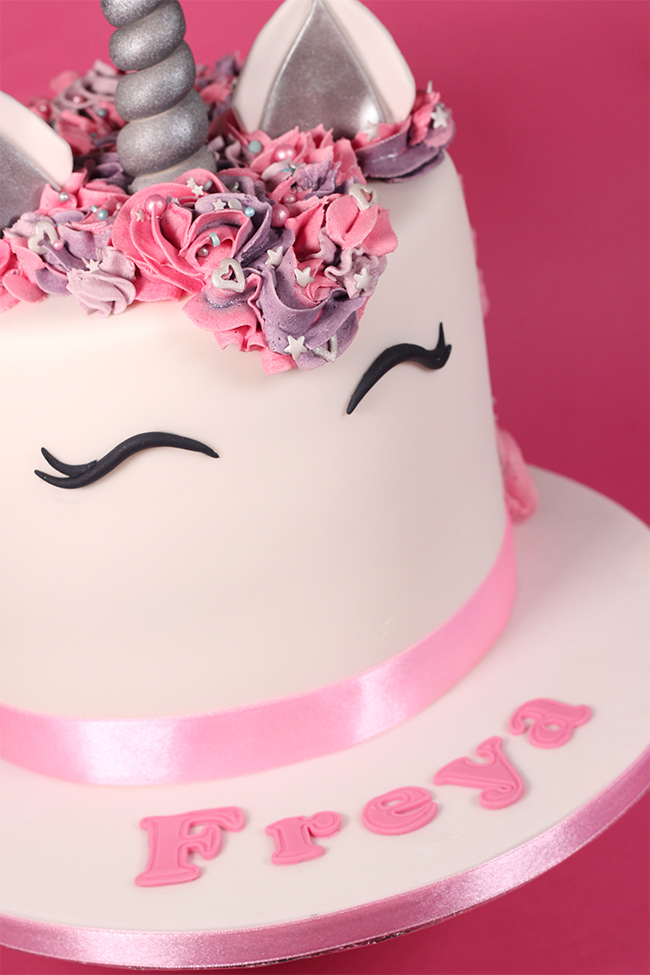 I own quite a lot of the collection in various fonts including classic, elegant, handwritten & cookie!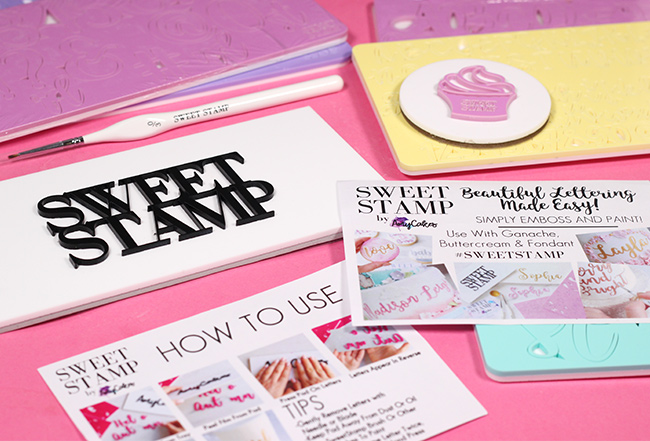 They're so easy to use on all your large cakes, cupcakes and cake boards!
You need to use them on soft icing on freshly covered cakes and cake boards.
You can use the tacky pad which is handy for getting the lettering straight on the front of your cakes or use them individually which is great if you are creating a curved message on your cake boards.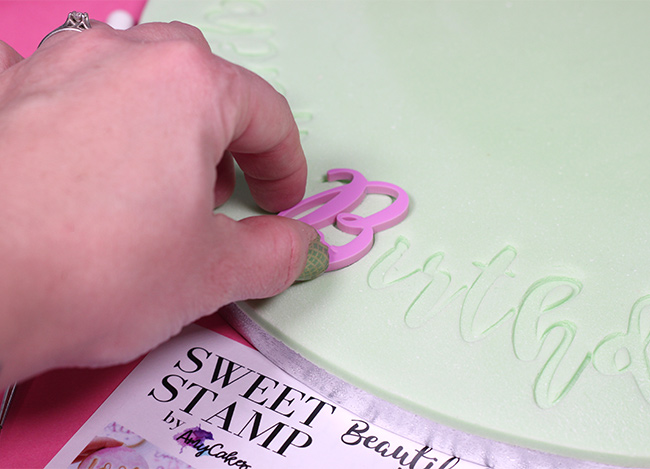 Once you've arranged and embossed the letters into your icing, use a cake smoother to neaten up the surface of your icing.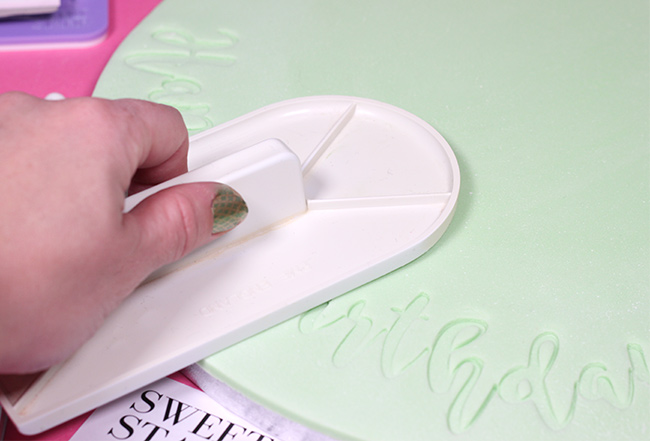 You'll be left with perfect writing that you can paint using lustre dusts mixed with a little clear alcohol or rejuvenator fluid, food colouring or edible art paint using the paint brushes that you can also purchase from Amy Cakes Online. Top tip is to leave the icing to dry, preferably overnight, before you paint in the lettering.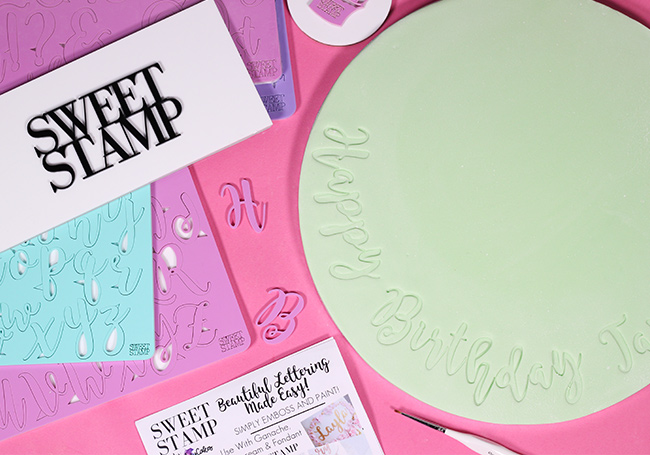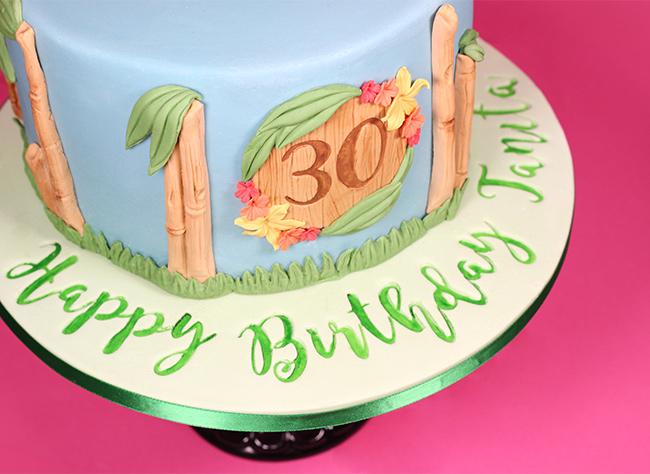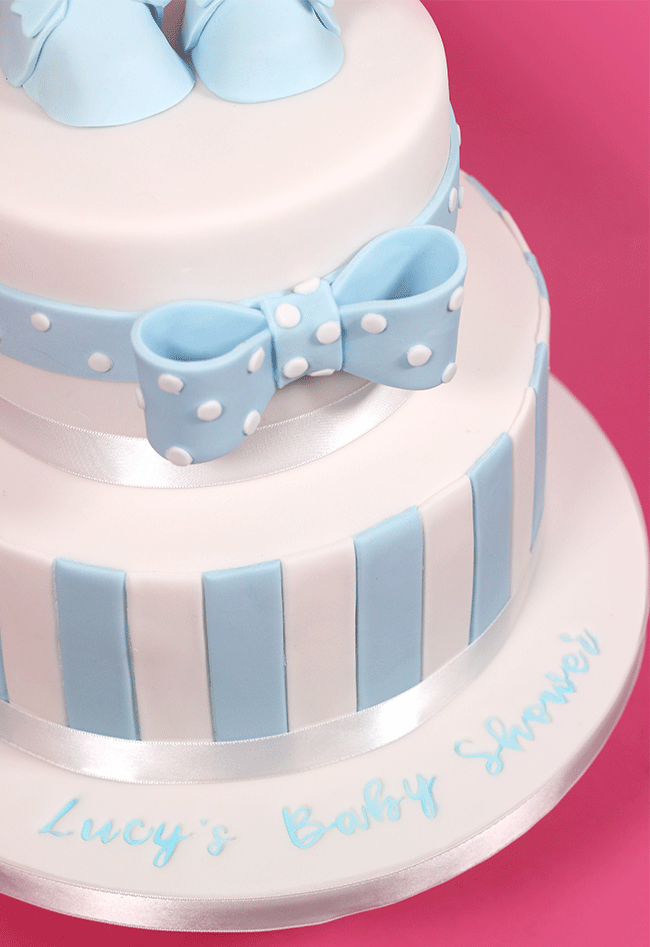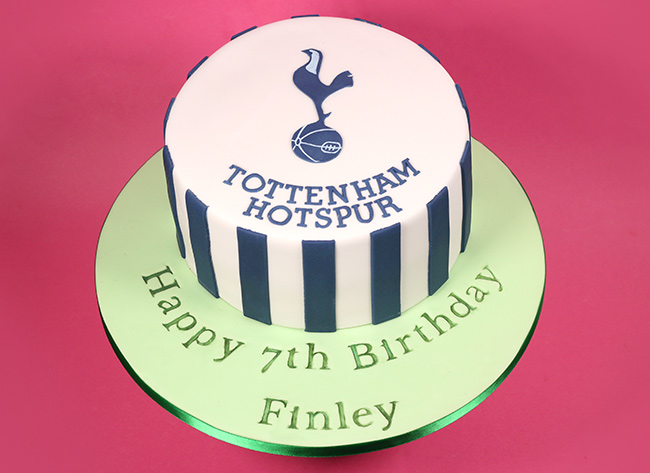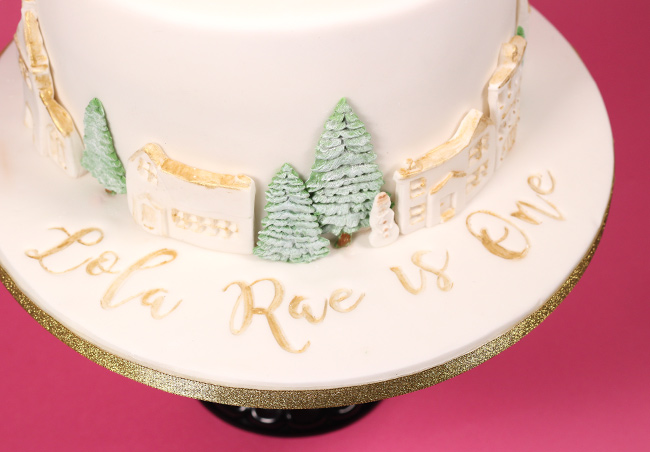 The cookie set is perfect for cupcakes! Here are a few that I've created for baby showers, a 30th Birthday and New Years Eve!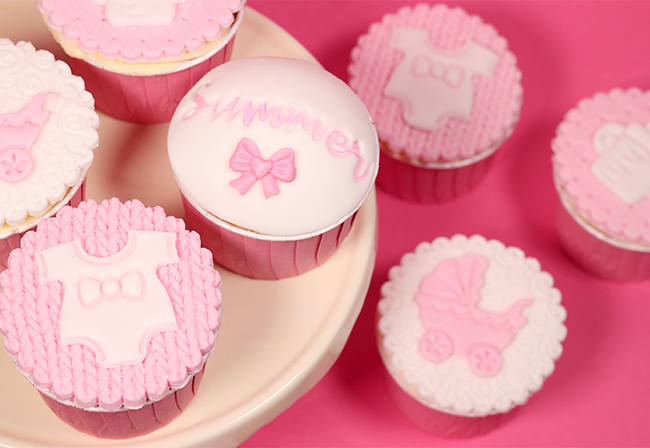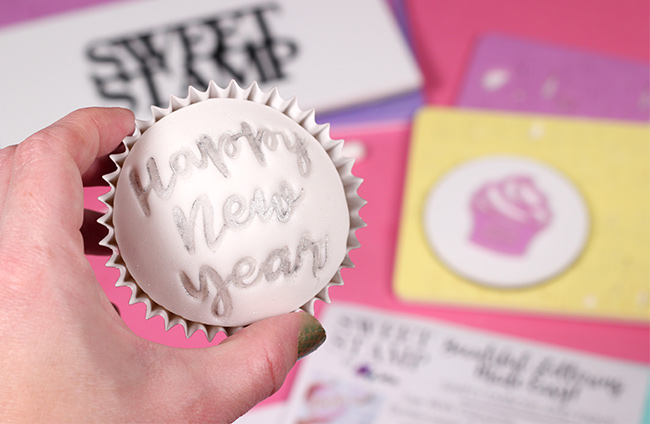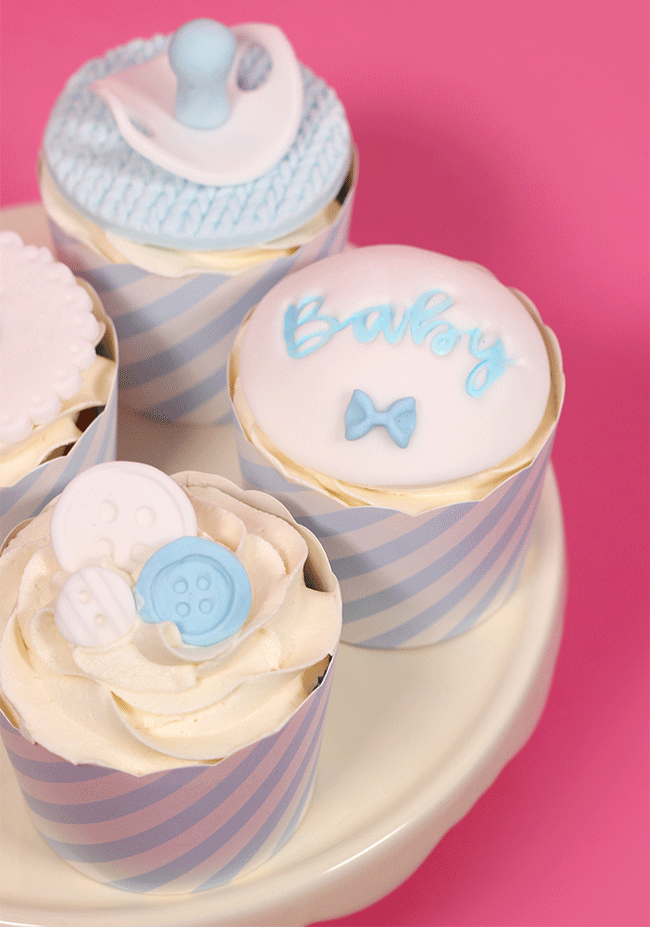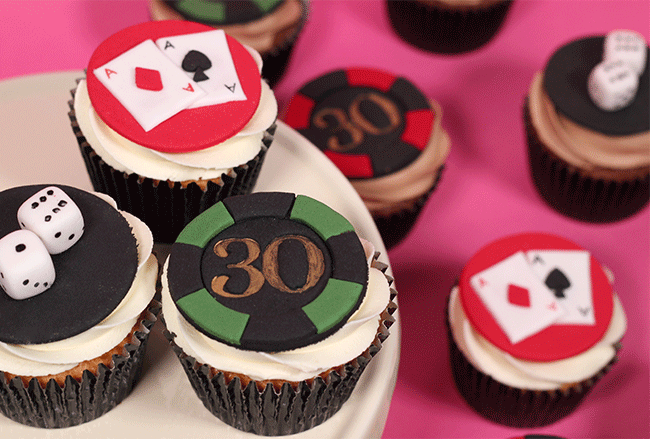 Amy is always producing new ranges and the most recent additions are the Laurel Frames (which I NEED in my collection!) and the Sweet Sticks font.
If you fancy getting your hands on any of these products; you can purchase directly from Amy Cakes online shop, Sugar & Crumbs and Truly Madly Sweetly Cupcakes, in the UK – perfect if you've been gifted Christmas money to spend -why not treat yourself?!
Happy Baking!
Thirzah xoxo